13 Barbecue Must-Haves Picked By Grilling Experts
By
montylian
Published on
Aug 12, 2022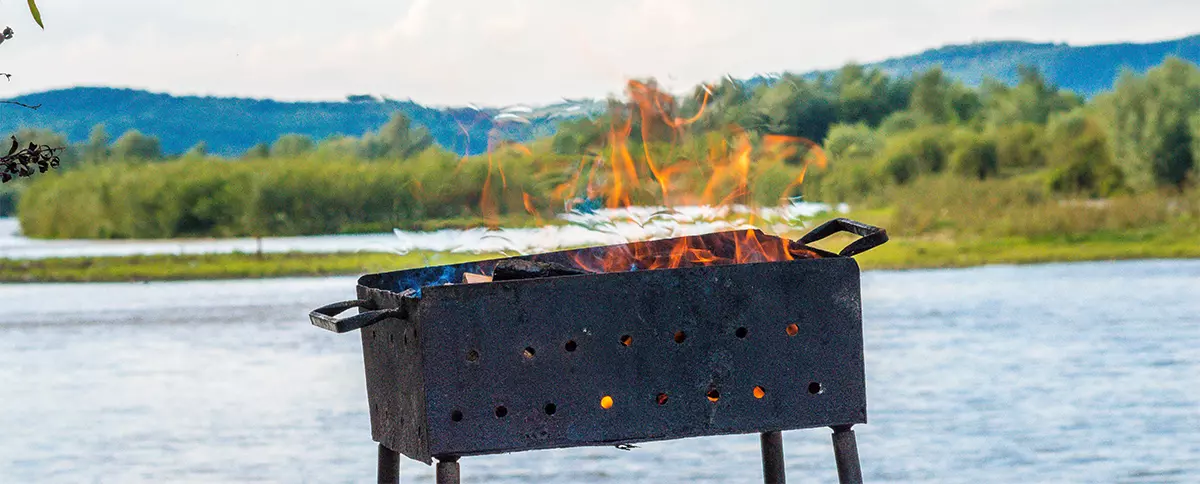 Ahh, grilling season. Who can resist the allure of an outdoor cookout? Whether you're a seasoned pro or a barbecue pitmaster in training, we could all use a little inspiration to keep our barbecues fresh and tasty and our burgers less, well, hockey-puck-like!
So, we talked to barbecue and grilling experts, from a New Orleans grill master to a New Zealand food truck smash burger expert, to find out what grilling accessories, gadgets, barbecue seasonings and grill tools are their top picks for keeping their outdoor feasts filled with flavor. Pick up one or more of the items in this buying guide to up your grilling game and be prepared to impress your guests — and their taste buds!

Rapidfire Chimney Starter
Weber Rapidfire Chimney Starter
Get your Grill fired up faster! This handy chimney-style grill starter will have you flipping burgers in no time. It's quicker than using charcoal and lighter fluid, gets your grill evenly hot, and the design makes it easy to use.
A must for true grillmasters! Includes a cool, thermoplastic handle to keep the hands from burning and holds enough briquettes to supply a 22-1/2-inch grill. Eliminates the need to use lighter fluid to start your grill and compact design for transport and ease of use.
Real-time Price: $25.99 at Amazon

Burger Seasonings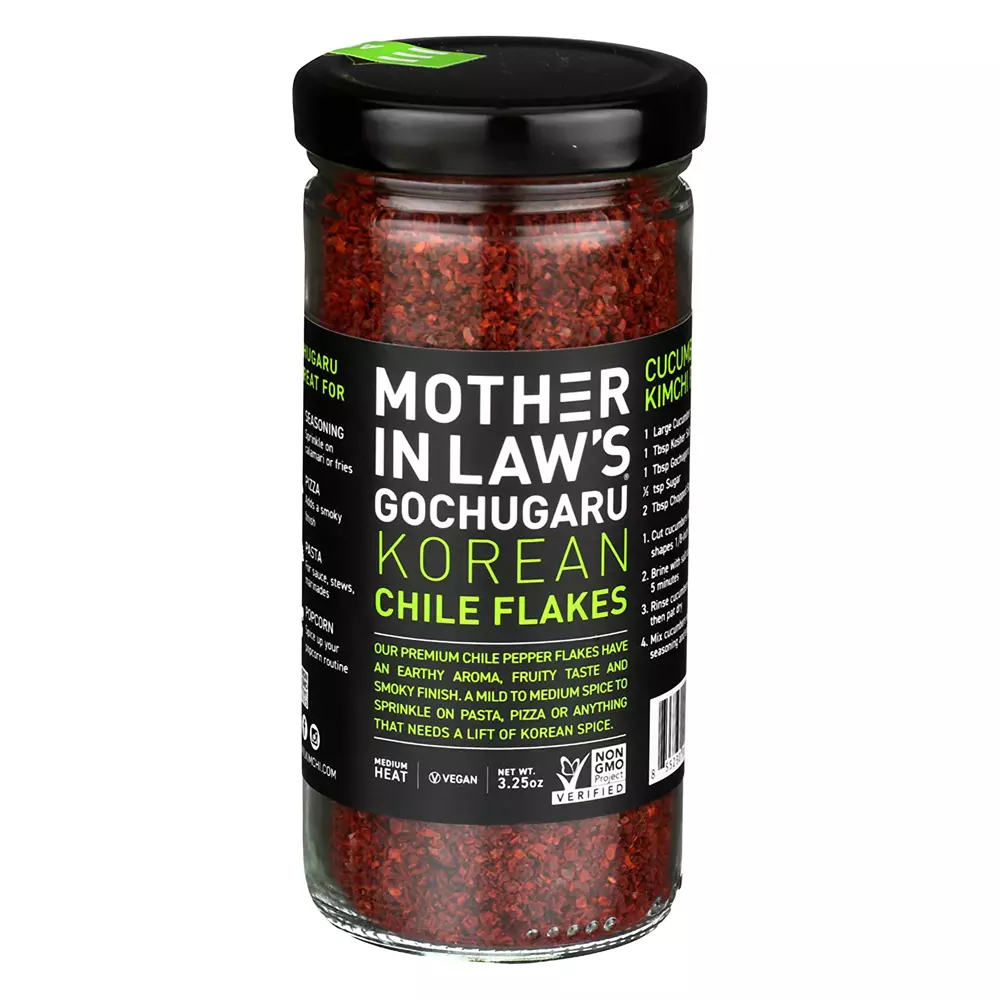 Mother-In-Law's Kimchi Chili Pepper Flakes
These Red Chili pepper flakes are not your average pepper flakes! This delicious spice is made with Korean chili peppers, Gochugaru-style. This means that the flavor will take your meals to the next level with a deep, sweet heat.
You get 3.5 ounces of Gochugaru chile flakes that add a sweet, spicy flavor to your meals! Use it to make Kimchi or simply to add a smoky heat to your grilled food, pizza, pasta, or snacks!
Real-time Price: $8.40 at Amazon

Smash Burger Press
This burger press is no joke! If you need a heavy-duty, no-nonsense tool to make your burgers seem like they were made for a gourmet burger restaurant, this is the one you've been looking for!
Stainless steel, welded construction for durability along with a flat, extra-wide handle for easy pressing. Has a 6-inch diameter and rounded, flat smash plate to make the thinnest, most smashed burgers ever!
Real-time Price: $24.98 at Amazon

Grilling Pads
These grill pads are super versatile and are perfect for a variety of uses! Make grill flares a thing of the past with these mats. They also can be used in the oven! Thin design that allows grill marks to form, yet thick enough to retain durability and form.
Prevents food from falling into the grill and causing grill flares. 15.75 x 13-inch pad is dishwasher safe, mess-resistant, non-stick, and is able to be cut and customized to size.
Real-time Price: $15.97 at Amazon

A Smoky and Tangy Charcoal Rub
Sebastian & Co. Asado-Inspired Charcoal Rub
This seasoning blend is designed to infuse charcoal grill-fired flavor into your meats and vegetables! Perfect for those who love the flavor of charred food on the grill!
An 8.4 ounce dry-rub seasoning that makes food taste like it's been grilled, even if it has not! Sugar-free, and black in color, this blend gives an appealing grilled look to meats and veggies with a savory, smoky kick!
Real-time Price: $14.99 at Amazon

LED Grill Light Spatula
Grillight LED Grill Light Spatula
What do you do when you're in the mood to grill, but it's dark? Use your LED-light BBQ set! This set comes with a lighted spatula and tongs so that you can grill easily when it's dark outside!
Stainless steel grill spatula and tongs with ergonomic handle design, with built-in LED lights that mimic the midday sun, allowing you to see the true color of your food. Fully waterproof and dishwasher safe, these grill tools are a breeze to clean!
Real-time Price: $39.95 at Amazon

Reusable Skewers
GRILLART 17" Kabob Skewers for Grilling, 10-Count
These kabob skewers will change the way you grill! For use with meat or vegetables, with these skewers you will have a delicious grilled meal in no time! The specialized food slider lets you easily remove the kabobs from the skewer once food is done cooking.
The flat, wide stainless steel blade makes sure that food won't spin on your grill, and will get an even cook on both sides! Extra long kabob skewers allow you to flip your food without opening the grill!
Real-time Price: $21.99 at Amazon

Chipotle Peppers in Adobo Sauce
Embasa Chipotle Peppers in Adobo Sauce
If you like a little spice and need to kick your food up a notch, these Chipotle peppers in adobo sauce are what you've been dreaming of!
Perfect for marinating meats or incorporating into a sauce, these are smoked red jalapenos bathed in a spiced tomato sauce exploding with flavor. Adds a deep, powerful heat and smoky flavor to your meal!
Real-time Price: $18.96 at Amazon

Wireless Thermometer
MEATER Block Wi-Fi Thermometer
These remotely-operated thermometers may seem complicated and high-tech, but they're surprisingly easy to use! Just download the app and get ready to cook your meats to perfect temperatures, resulting in perfectly cooked meats every time.
Four probes included with two sensors in each for a super accurate reading, and they are dishwasher safe! Receive a notification on your smartphone through the app when your meat reaches the ideal temperature.
Real-time Price: $299.95 at Amazon

Mandoline Slicer
Benriner Mandoline Slicer
Ever wanted to make your vegetables all sliced the same size like professional chefs? Get beautifully sliced veggies with this mandolin slicer! Cooks vegetables evenly since they are all the same size!
Use on any vegetable, make fries, hash browns, vegetables for grilling or snacks. Features 4 interchangeable stainless steel blades that allow you to cut veggies for different purposes. Includes safety guard and a non-skid rubber base for ease of use!
Real-time Price: $84.30 at Amazon

A Beloved Seasoning Blend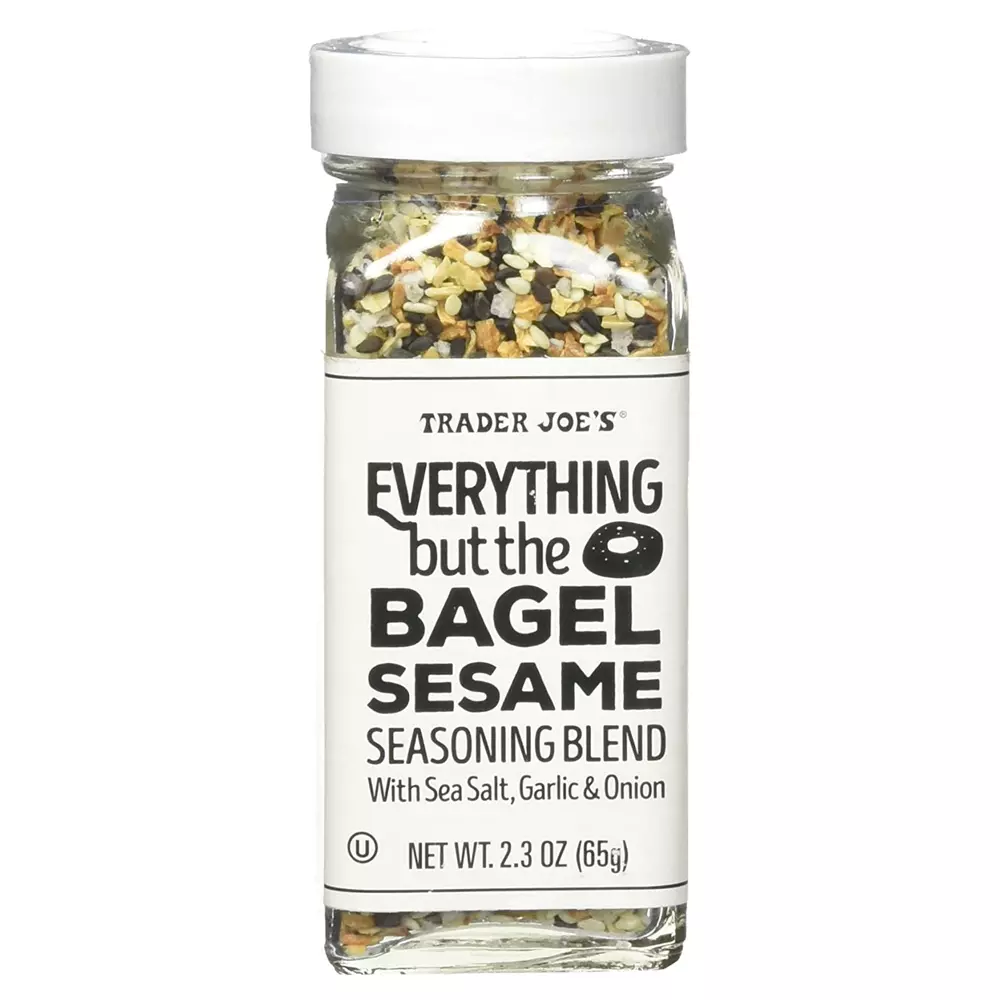 Trader Joe's Everything But the Bagel Sesame Seasoning Blend
This seasoning is a classic for a reason! It's extremely versatile and tasty, adding flavor to any food. Contains onion, sea salt, garlic, poppy seed, and sesame seed blend that lends a strong savory flavor to dishes!
It's extremely easy to use and goes with almost anything, just sprinkle the seasoning over your favorite food and taste the magic.
Real-time Price: $6.49 at Amazon

Smoke Box
Char-Broil Cast Iron Smoker Box
This smoker box may be small, but it will add a huge smoky flavor to your grilled food! Made from durable cast-iron and designed with six vents to allow smoke to flow into the grill, and prevents the wood from catching on fire.
This box adds a ton of real smoked flavor to your cookout, just add wood chips!
Real-time Price: $21.99 at Amazon

Sofrito…and a Little Love!
Cooking con Omi My Fresh Sofrito
If you need a delicious sauce or marinade for your grilled meats, Sofrito is a great option! This thick, tangy onion and cilantro-based sauce will add an exotic flair to your meal.
Real-time Price: $13.89 at Amazon
So you've decided you're ready to step up your grilling game?
From seasonings that add a bold punch of flavor, to gadgets that will revolutionize your BBQ grilling techniques, our top picks will have your friends and family declaring you the master of the grill pit!
Don't miss these incredible grilling essentials!