BACK TO CLASS, The Best Equipment For Your Kid
By
Chloe Nguyen
Published on
Aug 13, 2022
Is the day before school stress you out? Why is there so much stuff to buy every semester? However, the feeling of finding something sleek at an affordable price keeps you excited, as always. This article is for you, for an easier "back-to-school" journey, for stress-free school life. Stay tuned for the best school supplies.

Simple Modern Kids Water Bottle with Straw Lid | Stainless Steel & Insulated | 10 14 18 oz | Unicorn Fields
The Simple Modern Bottle from the Unicorn Fields collection is ideal for your kids.
It ensures no leak in all positions with a BPA-free and 100% leak proof straw lid. Using Premium Stainless Steel, Exterior Durable Finish, Interior CopperCoating, and VacuumInsulation bring the highest durability and insulation, keeping your kid's hot or cold water taste the same for hours.
Also, it's easy to clean with DishWasher.
Via Amazon
⭐⭐⭐⭐⭐
Finally a durable kid's water bottle I have six kids and I'm not into washing 100 cups a day so my kids use water bottles almost exclusively. I have been on the hunt for years for a durable,leak-proof water bottle, and this is by far the best one I've found. My kids have used these water bottles daily for five months now. And my children are not always as gentle as I would like. They all have minor dents in them. One has a major dent. One is cracking at the top. But they all still have plenty of life in them! I am also very impressed with how well the paint is holding up. It's coming off some places but they still look goooverallod. Great water bottles overall! I'm very pleased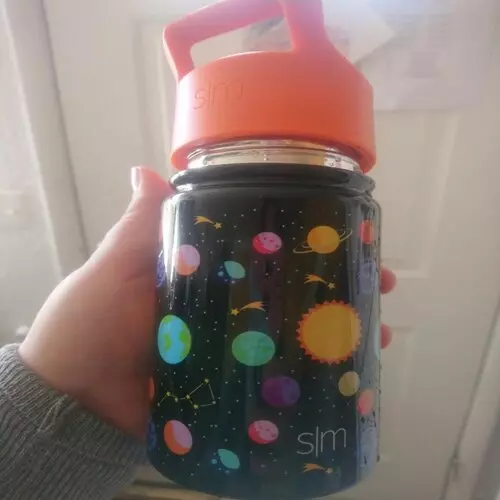 Via Amazon

Simple Modern, Disney Princess Kid Backpack | Fletcher Collection | 7l (Toddler) & 14l (Kid)
The Simple Modern Kid backpack from the Fletcher collection with the Disney character pattern comes in 2 sizes and is an excellent choice for your toddlers and kids.
◆ It's Durable: Easy-to-clean and water-resistant polyester fabric. Keep stuff perfectly dry and clean.
◆ It's Secure and Utility: Tablet pocket inside, 2 water bottle sleeves beside, and a safe zip-closure pocket outside.
◆ It's Adjustable and Comfortable: Adjustable shoulder strap, padded belt, and Soft top grab handle bring the highest comfort.
◆ Limited Lifetime Warranty.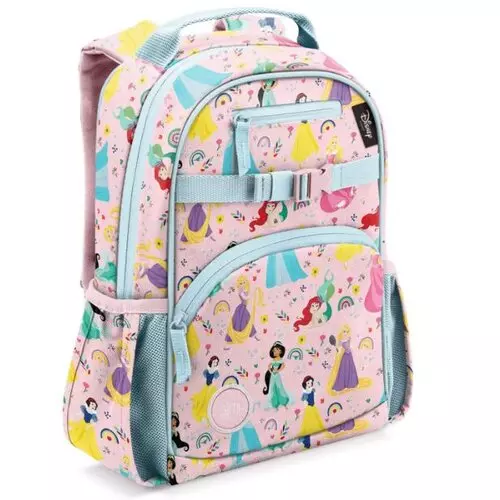 Via Amazon
⭐⭐⭐⭐⭐
Just received this today, but feels well made. Ordered the 12L size for my kindergarten age daughter, and fits her well. The 12L size seems like the normal size backpack for a school aged kid. If I were to guess, off the size of what I ordered, the 7.5L size would be good for a daycare age kid.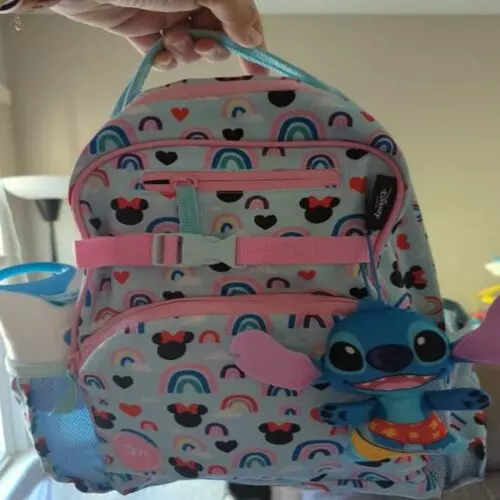 Via Amazon

Simple Modern Insulated Kids Lunch Box | Hadley Collection
Desire to keep food clean and in place on a picnic, work, school, or road trip?
Check out The Simple Modern Hadley lunch box. Made from high-quality lining and polyester, it needs only one-wiped to clean. With triple Insulated built, SM lunch bags can keep food in the same condition for hours.
Offer two holding choices: a sturdy handle and a snap buckle that can clip to the other bag.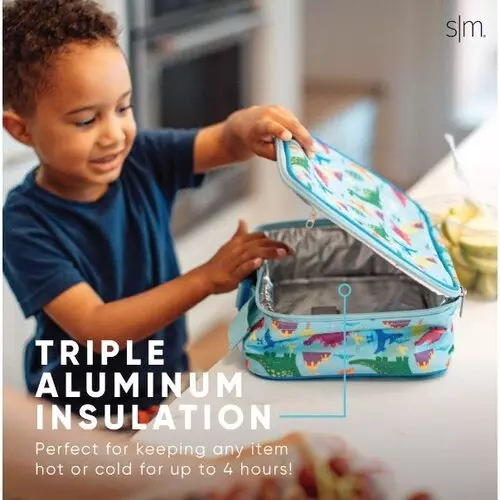 Via Amazon
From an Amazon user: Stephanie
⭐⭐⭐⭐⭐
Size: Hadley Lunch BoxColor: - Unicorn FieldsVerified Purchase I wanted to wait until the end of the school year to be able to write an honest review. The pictures I've attached are of how the lunchbox ended up after a year of everyday use with a kindergarten aged child. Honestly, I was impressed of how well it withstood because let's be honest, kindergartners aren't always the most careful people 😅 It was easy for my child to open and close by herself. It also fits plenty of food, I was able to put extra snacks on the space on top of the container and the lunchbox would still close properly. Honestly, we will be purchasing again…can't beat the space, ease of having everything in one spot, and quality for the price.
Via Amazon

Simple Modern Bento Kids Lunch Box | Porter Collection | 30oz | Leakproof & BPA Free
Bring your lunch everywhere with Simple Modern, the Porter collection Lunch Box.
Made from durable BPA-free plastic, this portable box is dishwasher compatible and superb rigged.
Thanks to the secure lockable push-in snap, you can pack more food in five compartments without worrying about the food being a mess.
Available in 18 gorgeous pattern styles ready to pick up!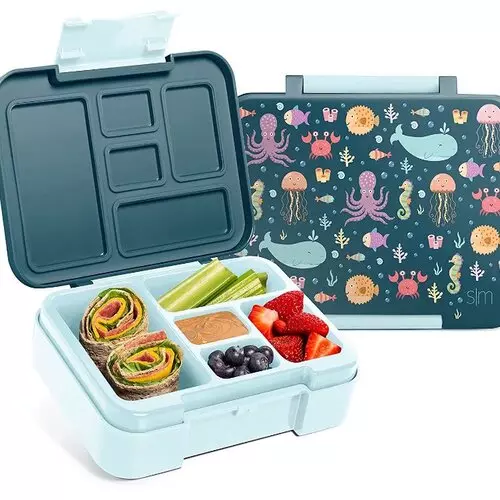 Via Amazon
From an Amazon user: Stephanie Porter
⭐⭐⭐⭐⭐
The bento box looks amazing, perfect for my 1st grader's lunch.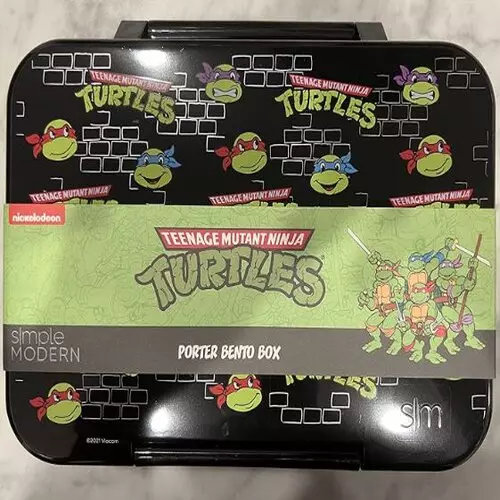 Via Amazon

Simple Modern Baby Food Pouches | 10 Packs | Reusable - Squeezable - Washable
The leak-proof double zipper seal features the most effortless one-step fill & seal.
The BPA and phthalate-free rugged material make these food pouches durable and freezer safe.
It also helps easier to clean: Rinse with warm water each use, and they will be good as new.
SM Reusable food pouches are for all ages but are ideal for toddlers.
Get your kids five fun and appealing pouch designs right now!
Via Amazon
From an Amazon user: Eaia
⭐⭐⭐⭐⭐
Wonderful product. Must have for babies in today's world. Quick convenient and easy. When I ordered, it suggested I get funnels to go with these. From my pictures, the type of baby food I get use, I did not need the funnels. Simply skip the top of the jarred baby food inside of the Ziplock style opening and you'll be able to just dump it right in. I wish I had had these when my baby was younger, I am getting them as she is almost 2 and using them to feed her baby food still from the pouch so she can feed herself with no mess. The only thing would be make sure you have a bottle cage for the dishwasher when washing the tops or commit to washing them by hand, they are small. Occasionally from the dishwasher I will have to rinse the pouches a little extra to make sure the edges get completely clean but they haven't bent or warped in my high temp washes. Great product.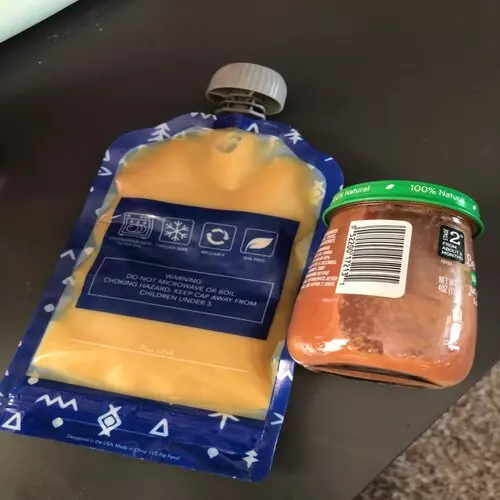 Via Amazon

Simple Modern Insulated Kid Cup Lid and Straw | Classic Collection | 12 oz
Staying hydrated on your long trip is no longer a nightmare. Behold, the cup comes with the silicone Lid and Straw from the Classic Collection of Simple Modern.
100% made from premium 18/8 Stainless Steel comes with double-insulation: vacuum insulated and internally threaded insulated lid.
It keeps the water for your kids fresher than ever: Impressive twenty-four hours of cold and eight hours of hot keeping. A lot of size and fun pattern options to choose.
Via Amazon
From an Amazon user: James Sheridan
⭐⭐⭐⭐⭐
These are wonderful! Well made, no smell, easy to clean, came with 2 straws for each cup! Will definitely be ordering more. My 3yr old loves these and so do I, safe silicone straw, grippy silicone straw opening on the lid. So far no spills.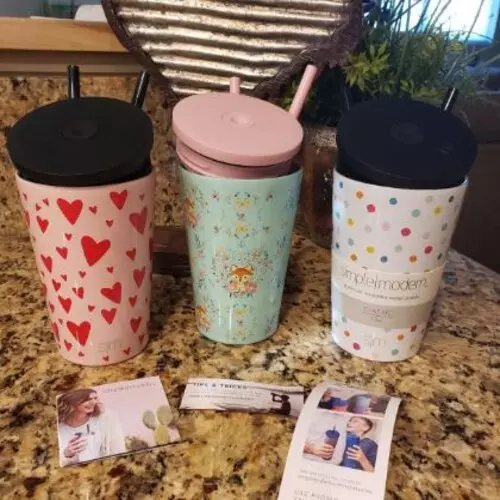 Via Amazon

Ellie Reusable Kids Snack Bags Simple Modern | Unicorn Fields | 3 Packs
Worry about the amount of single-use plastic you consume a day? Reduce it by starting using reusable snack bags, Ellie from Simple Modern.
Each Ellie Snack bag has a water-resistant coating and is made from 2210D machine washable polyester. After each use, toss them in the washing machine, and there's no worry about environmental harm anymore. Also, it is easy to pack and take on the go, thanks to the durable open-wide zipper.
The reinforced stitching, which helps the bag stand for years, is also a plus point.
Via Amazon
⭐⭐⭐⭐⭐
We're a fan of SM products, these also don't disappoint. They are perfect for school lunches, I fill them the night before and kiddo reports things are not stale by lunch the next day. The largest bag is bigger than I imagined, and my kid doesn't eat a big lunch (half sandwich for her main), so we mostly use that one for trips to bring enough snacks or goldfish for 3 ppl or so. I don't pack overly wet items, but sometime will put sliced green peppers, berrie, etc and there is no leakage or seep through. The zippers are great quality. They wash well, take a bit longer to dry but overall not a hindrance.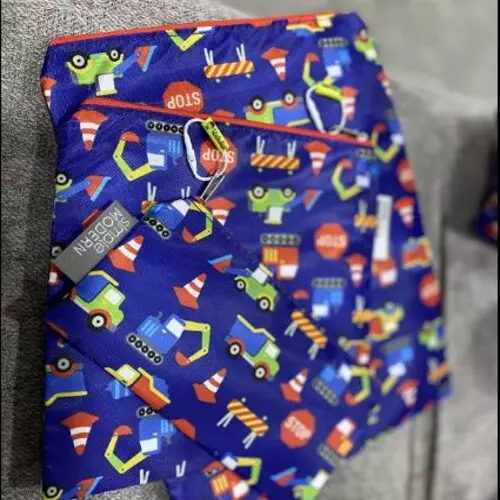 Via Amazon

Simple Modern Pencil, Makeup, and Travel suppliers Case | Hudson Collection
Keep your stuff organized with the stunning Simple Modern Case from the new Hudson Collection. What can you store in the pouch? Multiple things: makeup, school, and travel items.
Simple modern make this case last with high-quality material and reinforced stitching. It's also easy to use (the open-wide top zipper & an interior expandable mesh pocket) and clean (washable polyester).
Via Amazon
From an Amazon user: Mama_Plays_House
⭐⭐⭐⭐⭐
Perfect size, high quality Color: -BlushVerified Purchase Exactly as expected, baby pink in color. Great quality, canvas is nice and wipeable. Love that it has an inside mesh pocket. These pics have 7 pens & 7 highlighters and there is plenty of space left. Definitely recommend.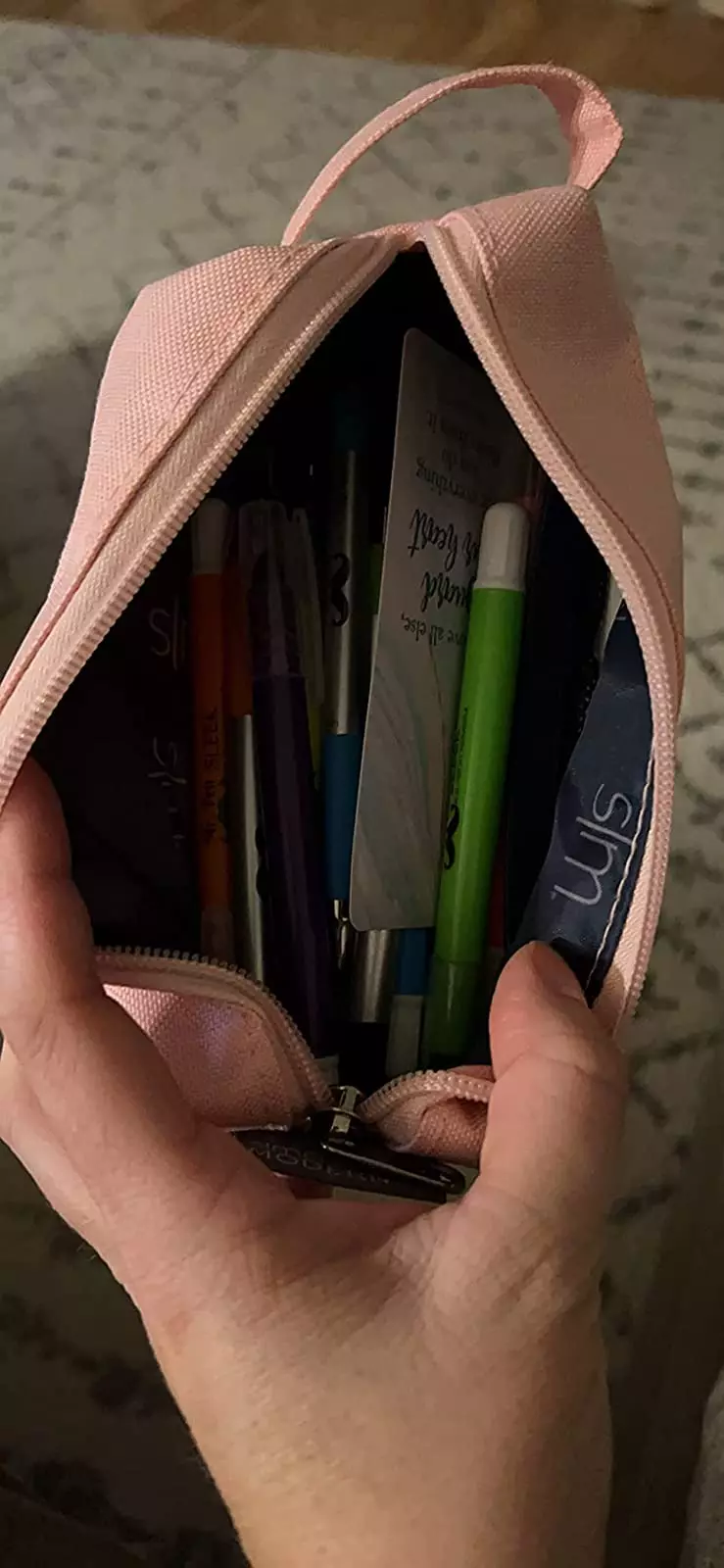 Via Amazon

Simple Modern Water Bottle with Straw Lid and Motivational Measurement Pattern | 64 oz
This Half Gallon Water Bottle from Simple Modern will save you from dehydration. Comes with a Push button, Dustproof, Simple Flip Silicone Straw lids, and a Motivational design that reminds you to drink every time.
The rugged and BPA-free plastics make it the perfect choice for everyday carry. Every part of this SM Bottle is also dishwasher safe.
Available in 3 sizes and a variety of colors.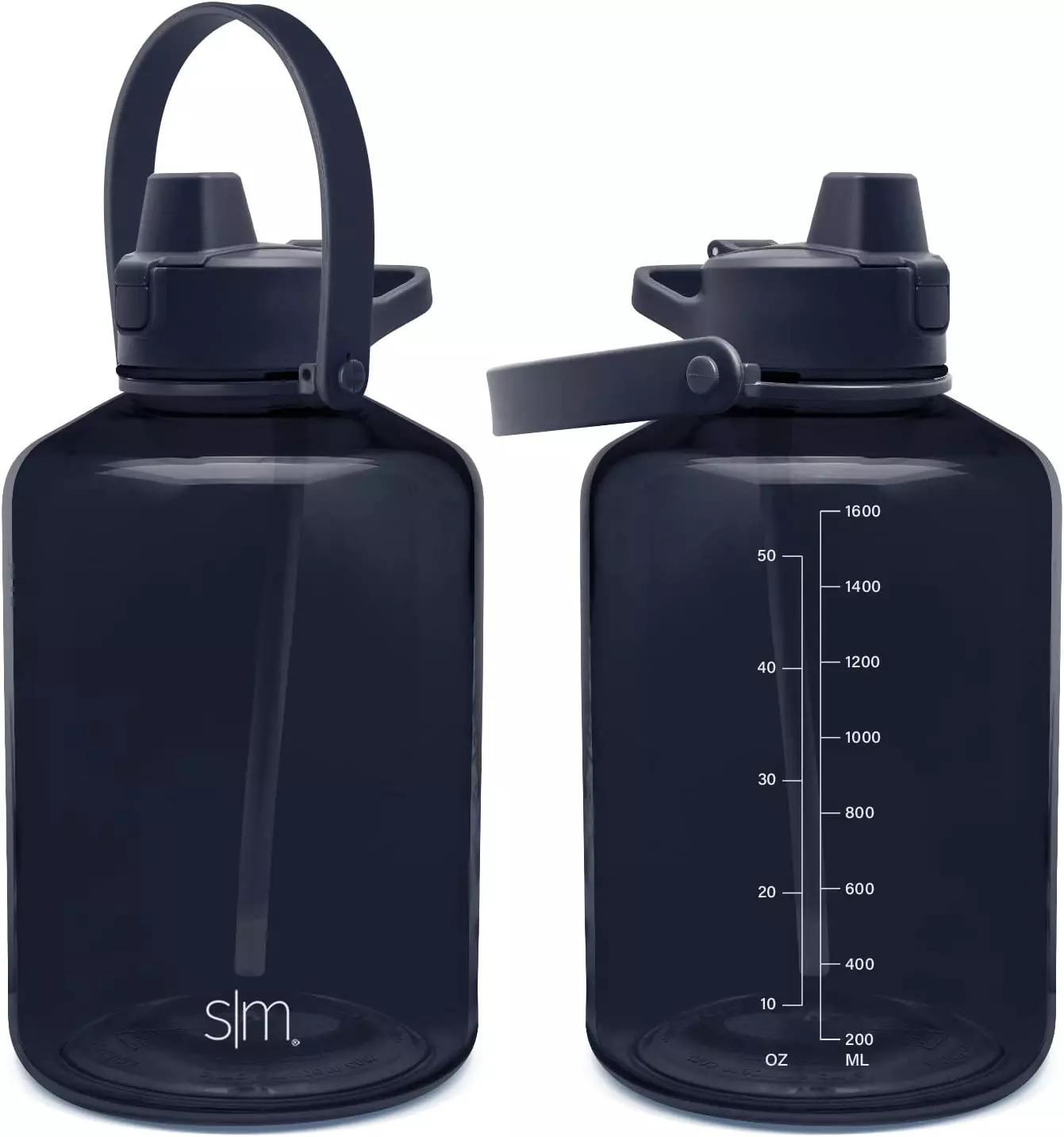 Via Amazon
⭐⭐⭐⭐⭐
Great water bottle, get it!
Bought this water bottle for work and I completely love it. It functions perfectly, no issues with mouthpiece or straw. I have had so many compliments on it already. Perfect for my job as a nurse; helps me stay hydrated. I've bought from this company before (marble tumbler) and both products are great. I'll be recommending this to my coworkers.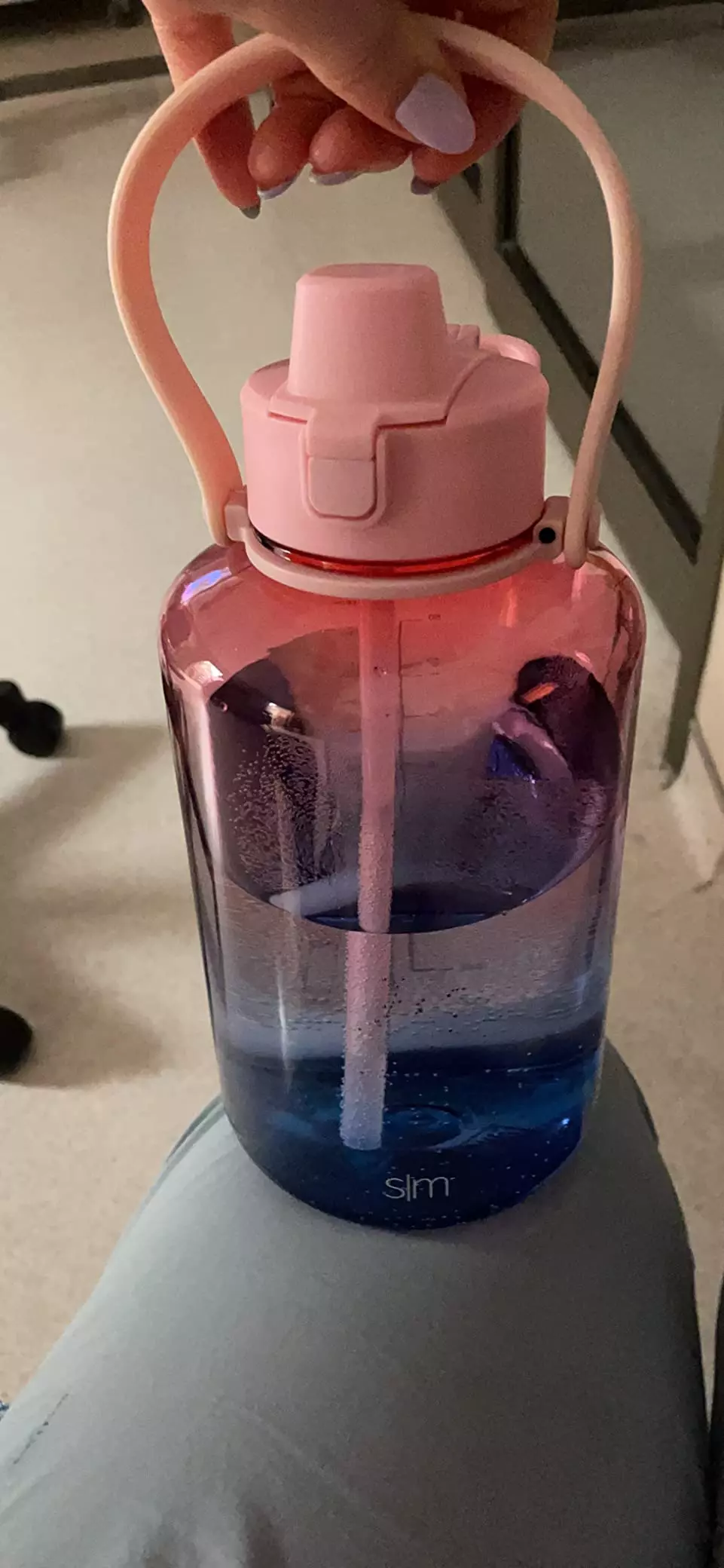 Via Amazon

Sharpie S-Gel pen Medium Point (0.7mm) | Black | 12 Count per Pack
Everything you look for in a pen: High-Performance, Sleek Design, and affordable price are in the Sharpie S-Gel.
With Sharpie's no smear, no bleed technology, your vivid writing is always on point, smooth, and bold. Meanwhile, the contoured rubber grip will comfort you during any challenging task.
You can get this envy and professional-look pen in every gel ink color, every point size, and barrel finish. Ready to level up your writing game?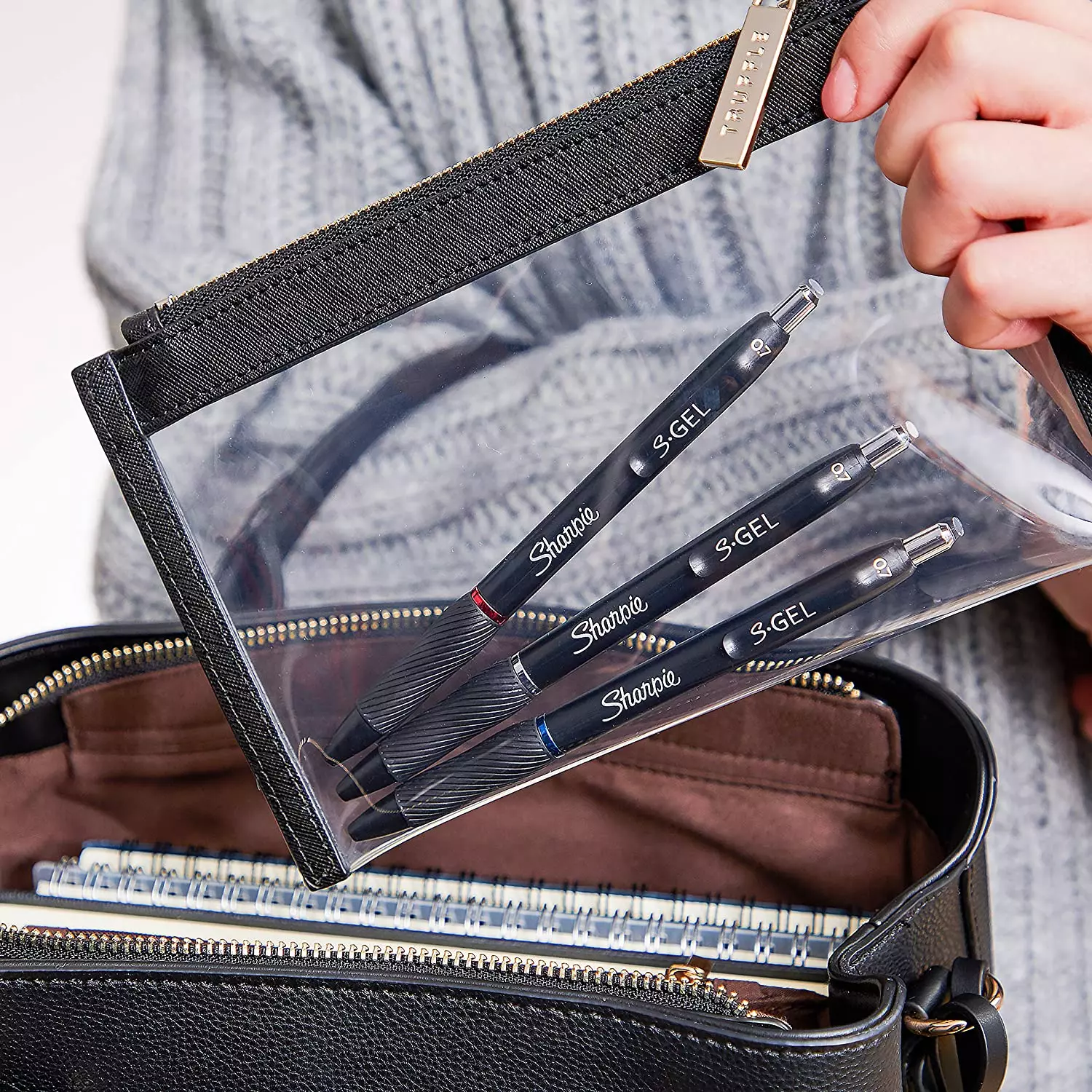 Via Amazon
⭐⭐⭐⭐⭐
I absolutely love these pens. I keep them everywhere, so I always have one available. Plus, I carry one to work and school. I used to be set on Pilot's G2 Gel Roller pens (which are still great pens, by the way). I purchased Sharpie S-Gels because I saw an ad once and I love everything Sharpie. These pens definitely did not disappoint. They are still gel pens, however, so they're only good for matte surfaces. The pic with writing is on a semi-gloss strip of paper. Not the best, but it's what I had nearby for a quick demo.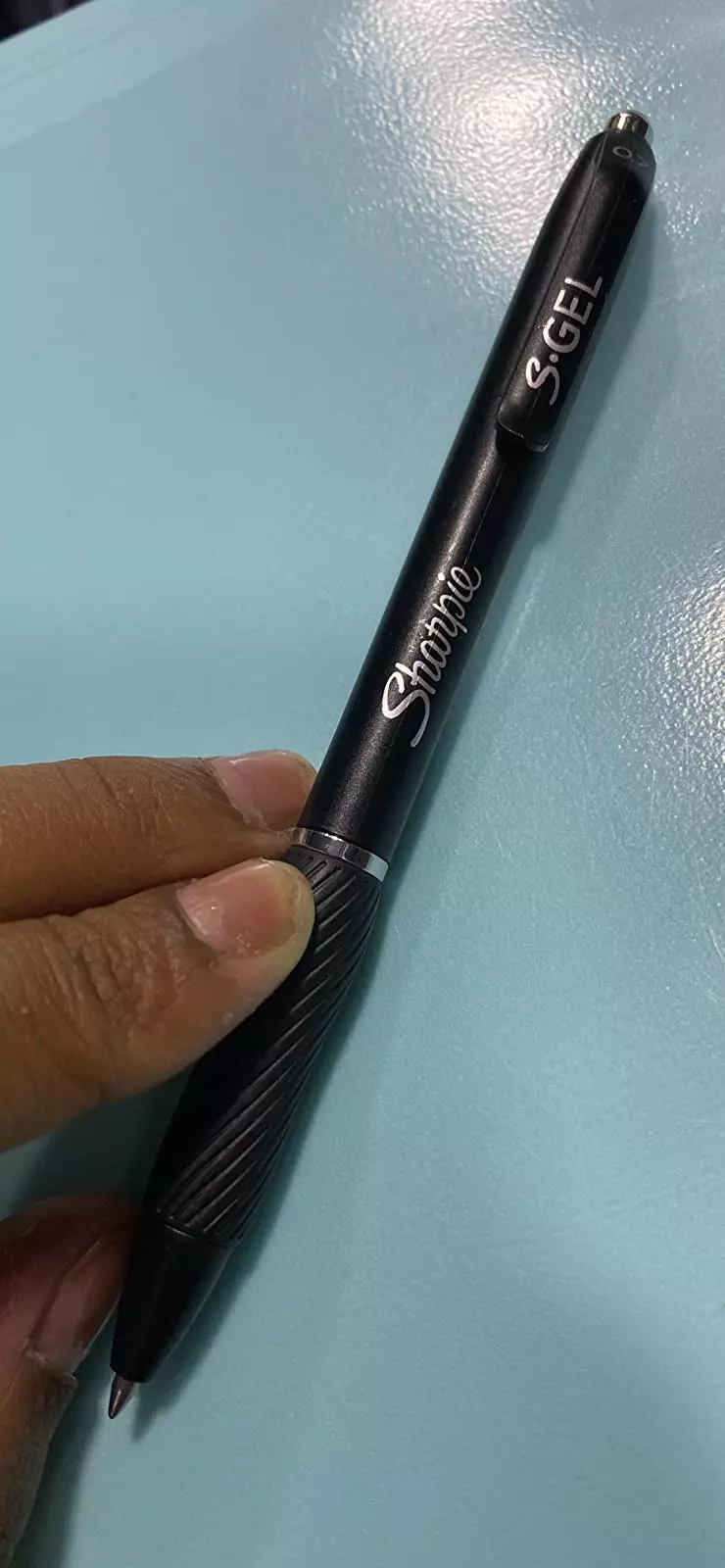 Via Amazon

Fujitsu ScanSnap ix1300 Compact | Double-sided Color | Wireless & USB compatibility
Are those big and bulky scanners left you nothing but exhausted? Then, Fujitsu ScanSnap will be your gamechanger.
Fujitsu will be eye-catching, looking sleek and bold in any work or home environment while also helping with space-saving. It features intelligent paper feeding, lightning-fast one-touch paper-in, color detection, preview scan docs, and blank page removal. Its USB connectivity and Wi-Fi compatibility allow you to scan everywhere, anytime.
What's more? Fujitsu is not just scanning the photo. It also reduces red-eye and orientates auto facial. Every part of this scanner screams "innovative" and "perfect."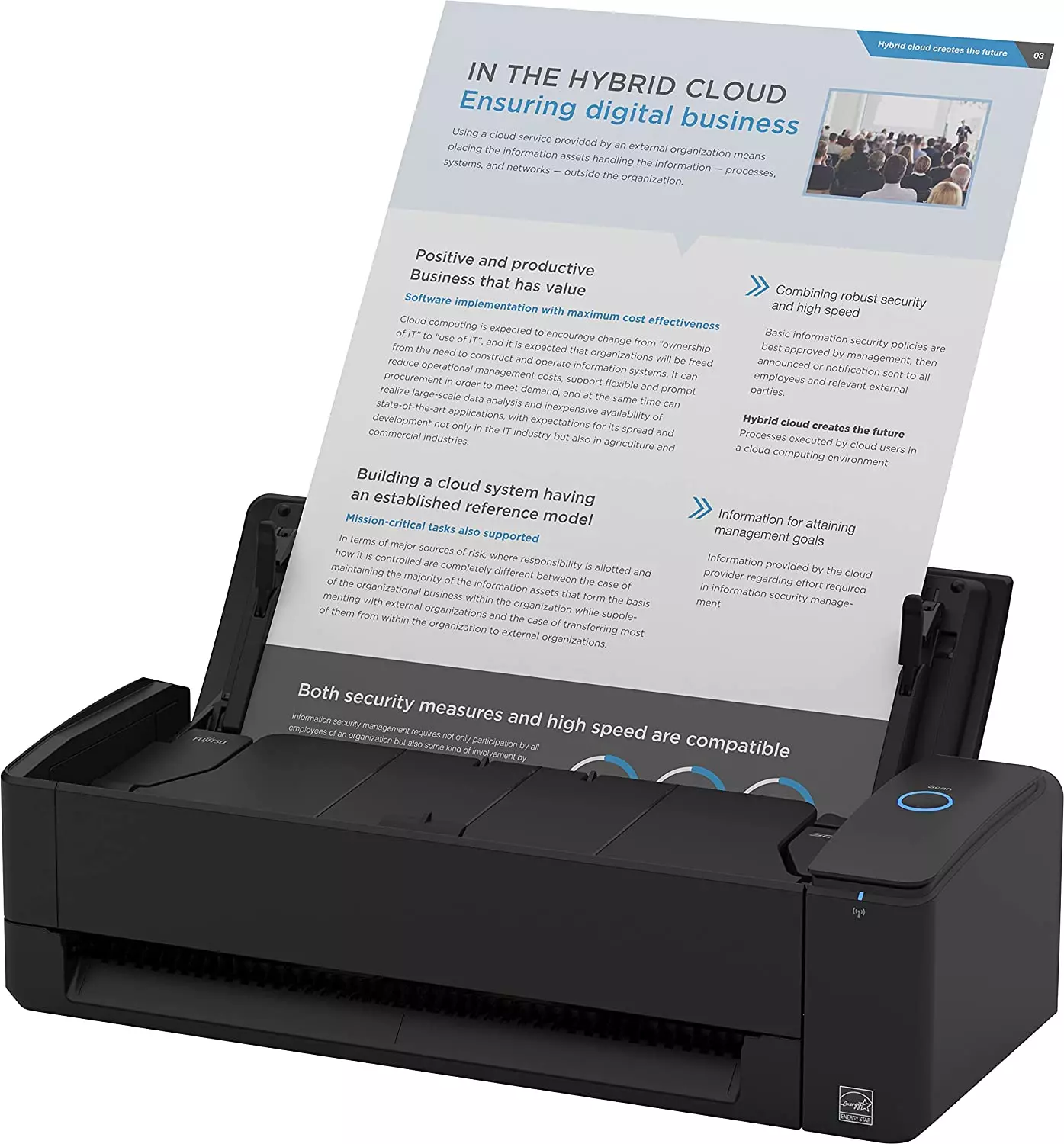 Via Amazon
From an Amazon user: D. Rambow
⭐⭐⭐⭐⭐
ScanSnap scanner to use with Windows 11. I'm not one to write reviews normally. (I usually forget more than anything) Wanted to wait before anything to see if I even liked it, was a little skeptical after reading some of the reviews, but if your on the fence like I was then just DO IT. This has honestly made my life 10x easier every day at work. Fits perfectly on my desk and can hardly even tell its there when I'm not using it. Can scan directly to my computer with a cable or through WIFI, or even my coworkers computer if she needs to borrow it. She has the software downloaded as well so she just plugs it on in and goes about her business. I have a file set on my computer that it scans right to and I can name the file right after its scanned and it gets saved directly to that file. I love it. Does single side, double side, individual pages, multiple pages. Can scan from the top loader or even the singular returner front loader. Love it for sure so far. (Pictures blurred for confidentiality reasons for work obviously)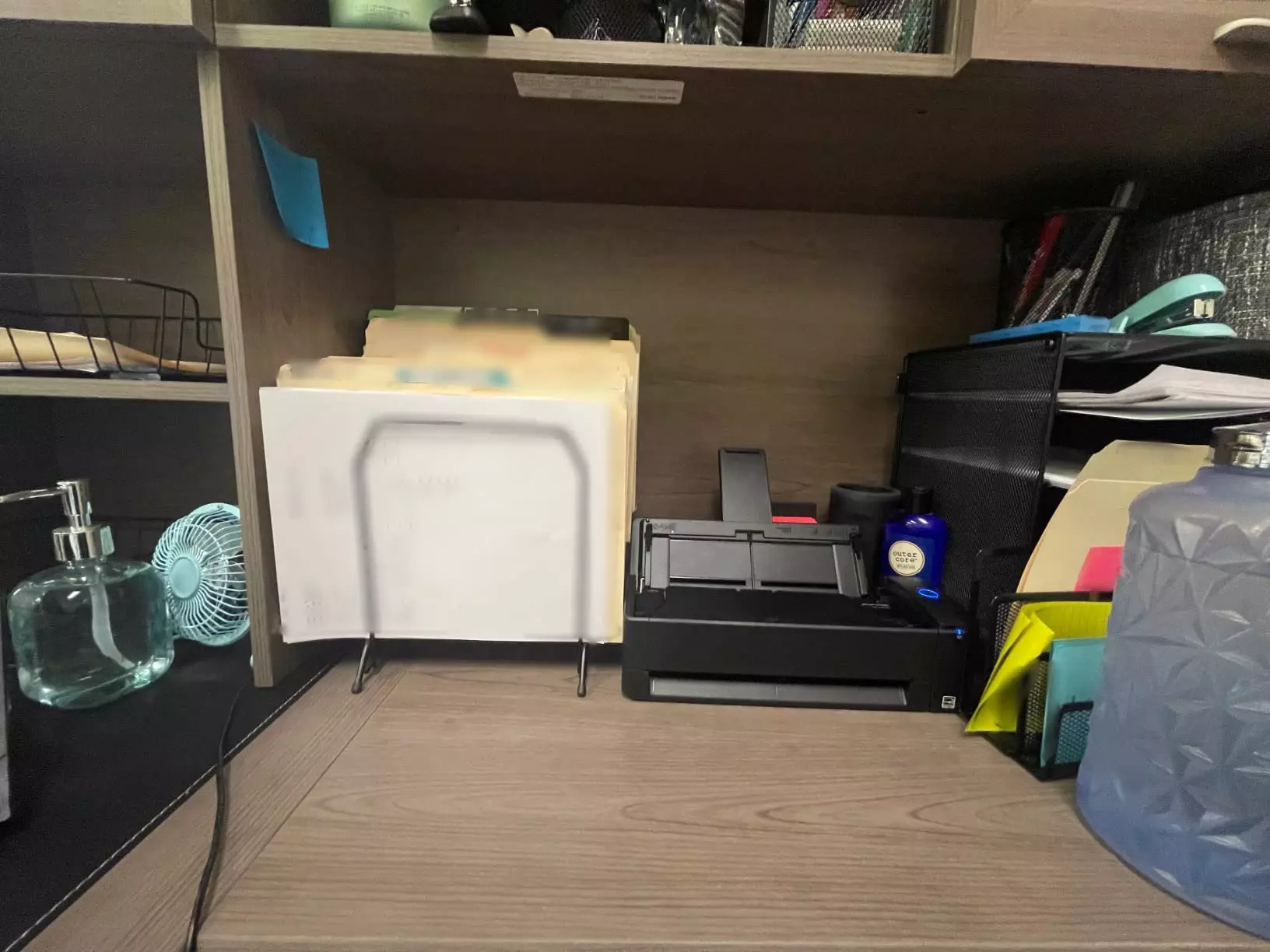 Via Amazon

Kodak Step Mini Printer | Wireless | iOS & Android compatible
Can you print everywhere with the pocket-size KODAK STEP printer? Yes, you do not hear wrong! You get each High-quality, affordable, and detailed print per minute with innovative zero-ink technology.
Wait, there's more. The free Kodak App offers you expert editing. Ensure your Kodak connects to your mobile device (via Bluetooth or NFC). And in four easy steps, you are able to print things instantly.
Via Amazon
From an Amazon user: BAwpy
⭐⭐⭐⭐
It's a crafty clever device it prints 100 or so stickers perfect quality then they start having white lines though them not like it low on ink like. It's just programmed to only work so well so long I've had a few of them diff kinds throst was the best but now it's usess the image of the girl is not supposed to have the weak spots of ink it's. A hd pic but it has unsteady printing and white steaks :(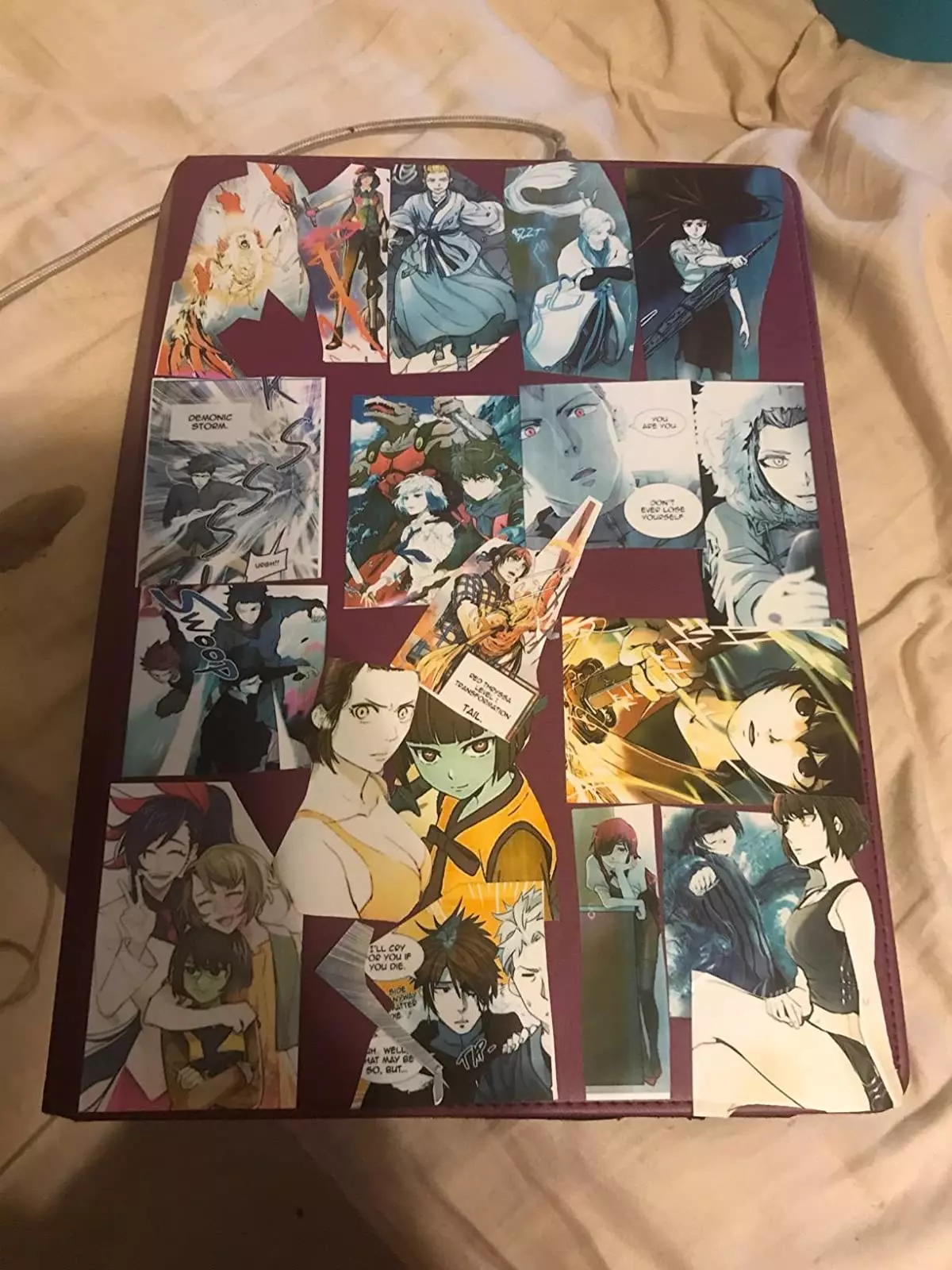 Via Amazon
The school day is challenging, but good school supplies make everything better. It's convenient, easy to pack, and attracts everyone with its stunning appearance. Simple Modern is not just a brand for kids anymore. You can catch adults using it in their offices. So what makes you still hesitate to own a piece of this appealing brand? May our suggestion make your school shopping day easier.