Personalized Gifts - 12 Great Gifts You Can Customize.
By
Chloe Nguyen
Published on
Aug 15, 2022
Your gift doesn't have to be boring, traditional, or basic! By customizing it, you can make your classic present look "pop." Conveying the meaningful hidden message in every gift is the best thing to inspire your beloved person.
Are you looking for a unique present to celebrate the upcoming holiday? We got you! Keep scrolling for the best-customized gift idea for your parents, kids, or soulmate!

King Of The Grill Personalized Cutting Board l Apron & Display Stand
Whether it's Father's Day or his birthday, have you come up with a way to treasure your dad? Not only a memorable present but a premium wood cutting board; behold, the unique King Of The Grill custom board.
Achieved the restaurant-quality standard: it's thick, long-lasting, and knife-friendly. The customized feature makes it stand out from others. Making your best-looking board is never that easier. A meaningful gift, a quality cutting board, and can be used as a presentation plate; what else can you expect?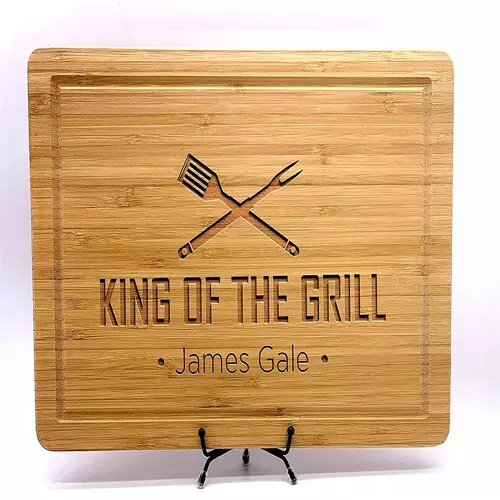 Via Amazon
From an Amazon user: Nicole Fernandez
★★★★★
This seller is truly amazing. I had a delivery issue (not a fault of the seller) and they helped me to make sure everything arrived on time for me. These cutting boards are not only beautiful in person they are extremely sturdy. I am so pleased with this purchase and would definitely recommend this as a gift for anyone who loves to cook or be in the kitchen. I will be purchasing more for other cooks in the future. If you are buying this as a gift, I recommend grabbing a stand as it truly makes this a beautiful and memorable gift. The picture I posted does not do it justice.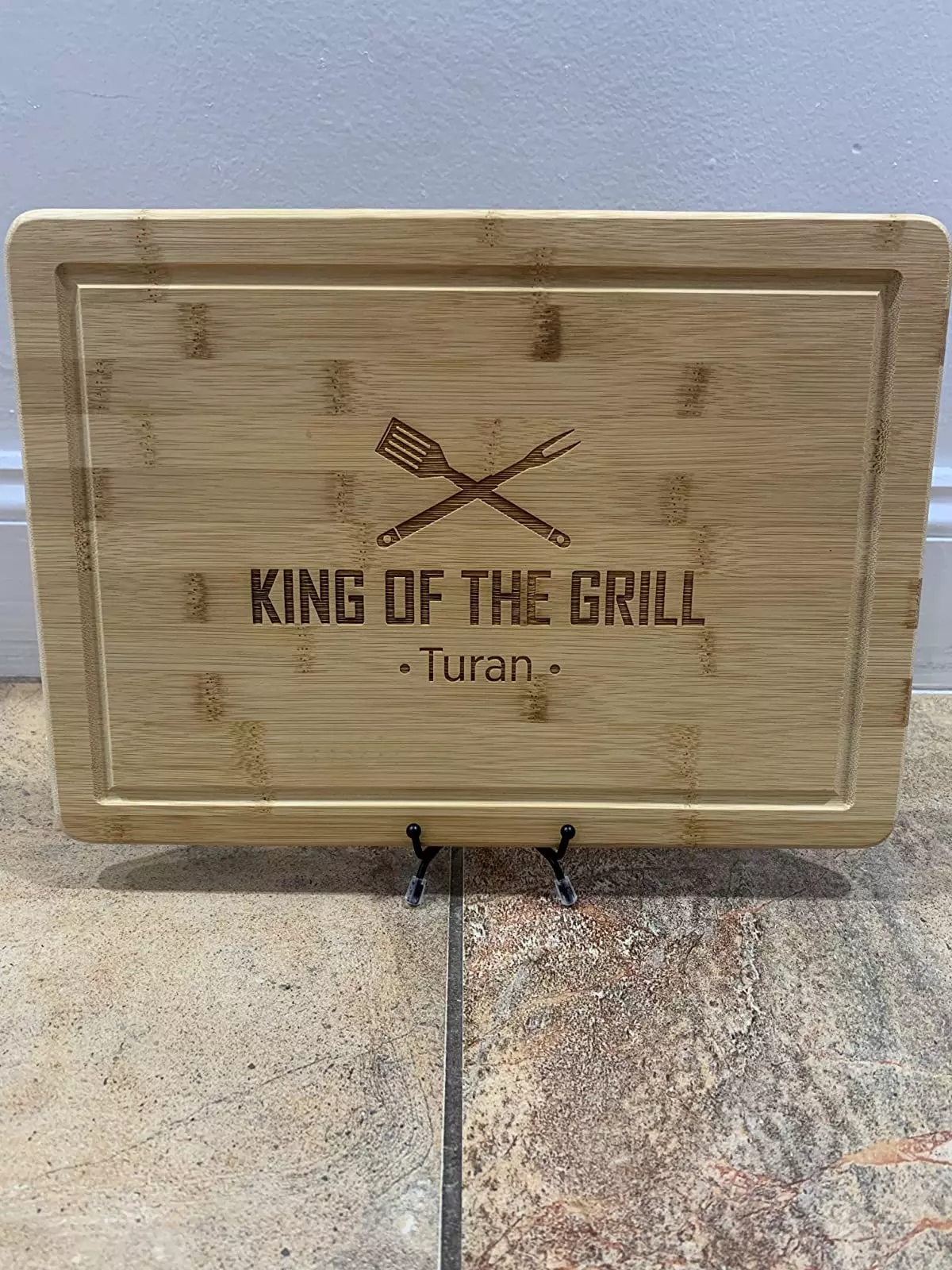 Via Amazon

Customizable 925 Silver Women Necklace l Gothic Style
Are you tired of those simple and boring necklaces? It's time to make your exclusive chain piece.
Inspired by the gothic style, this 18K Gold plated jewelry has an elegant design and is 100% safe for sensitive skin.
What makes it different? You can custom it! - Customize unique font and text (up to 10) - Color (Silver/Gold/Rose Gold) and Length (14", 16", 18", 20", 22") - 2 Material options: 925 Sterling Silver/Hypoallergenic Stainless Steel.
Perfect gift for your beloved woman!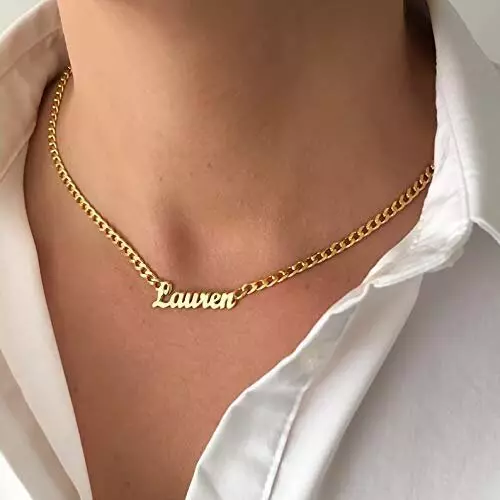 Via Amazon
From an Amazon user: KJ Roxton
★★★★★
It's beautiful, delicate, and arrived in time with wonderful quotes. I truly appreciate it and artist's attention to detail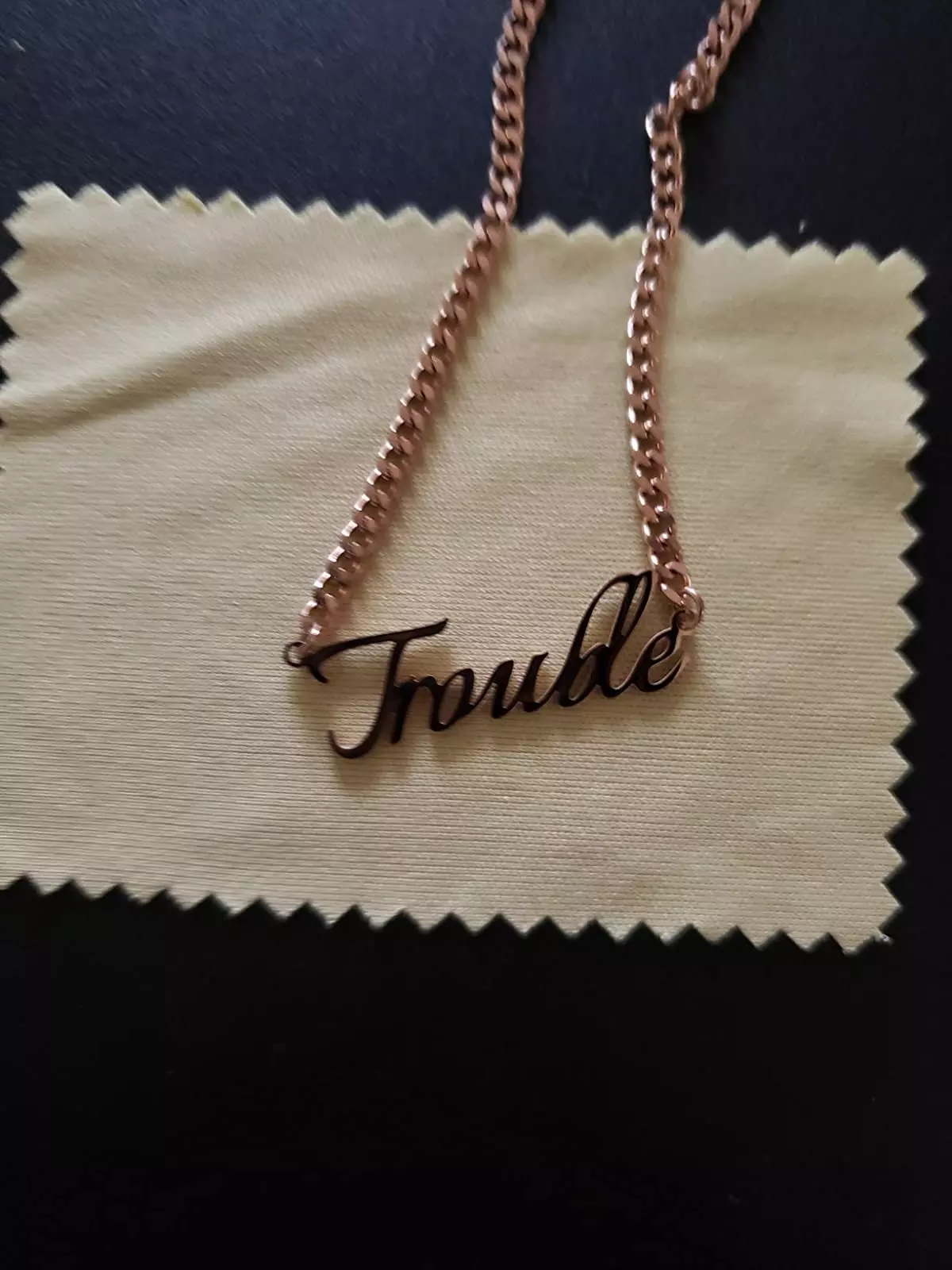 Via Amazon

Customized Canvas Wall Art At Home l Memorable Anniversary Gift
Would a full-of-cherished-memory house wall attract you? If you just nod your head, the customized canvas wall art should be your next purchase.
Every picture has its meaning. So, let's bring it to real life. With fade-resistant ink put on the durable canvas promise to save each of those unforgettable moments for many more decades.
Canvas comes with an Accessory Kit Included for easy hanging. Save the memorable moment through stunning wall canvas!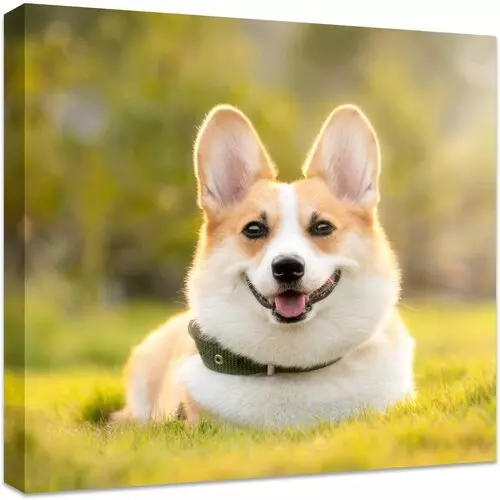 ★★★★★
It was perfect. Unlike other canvas pictures, they printed the photo as I cropped it and didn't cut off the image. To wrap the sides, they added more of the print..if that makes sense. Great quality and came sooner than estimated! I have gotten over 15 so far and all have been perfect!! They also make great gifts and are light enough to hang on a push pin although they come with a hanger.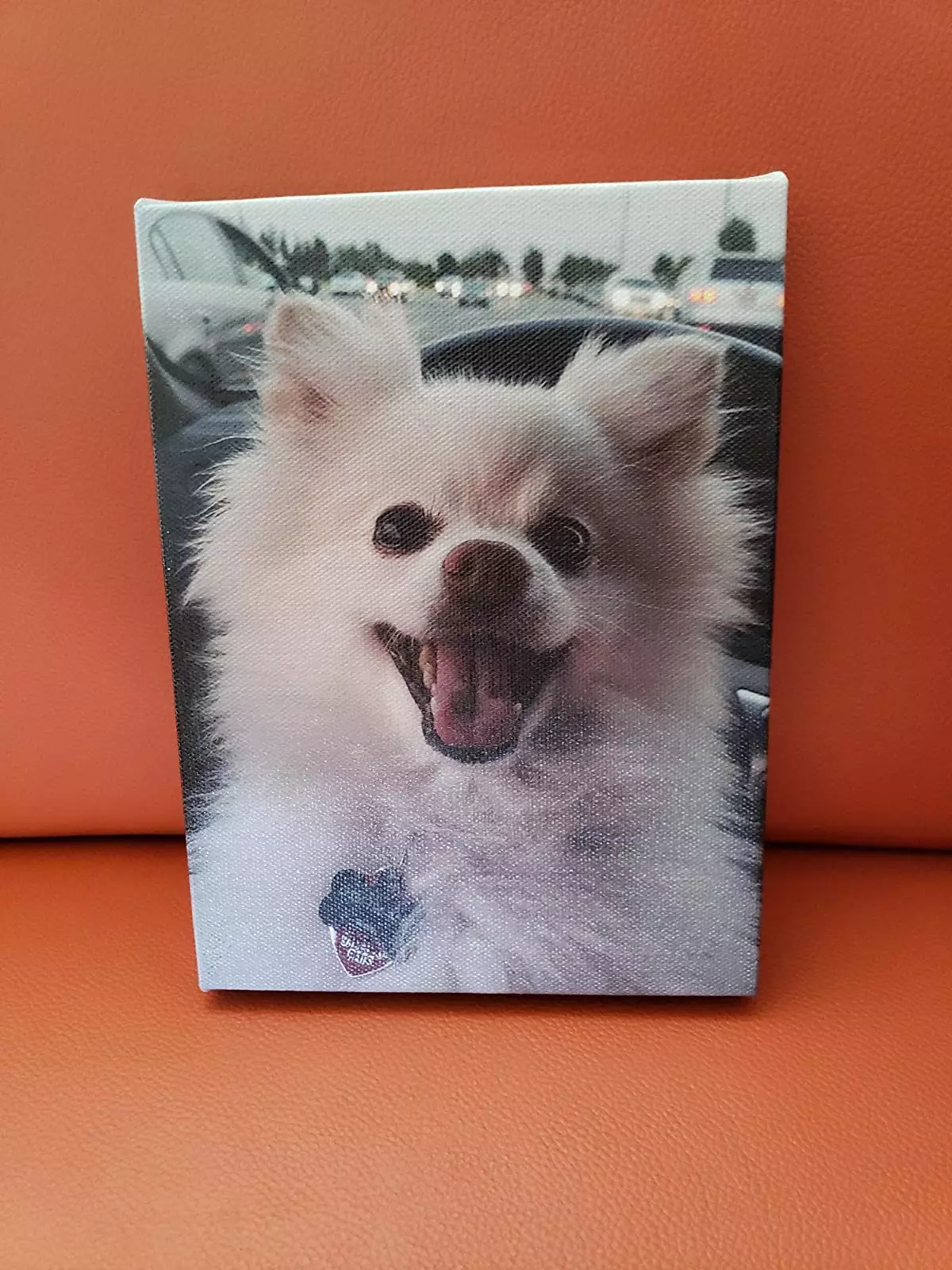 Via Amazon

Women Gift Box l Personalized Pamper Routine Gift Set
Every woman has a gift list, but if you give her a thoughtful gift box, the list is suddenly nothing.
ELLECK is here to make your woman fall in love at first sight. The box includes:
◆ Inspirational Bracelet
◆ Insulated Wine Tumbler
◆ Relaxing Bath Bomb Set
◆ Cute waterproof socks
◆ Gorgeous Compact Mirror
Shower your beloved women with love and cherish. Start by bringing her the sweetest surprise to remind her how wonderful she is!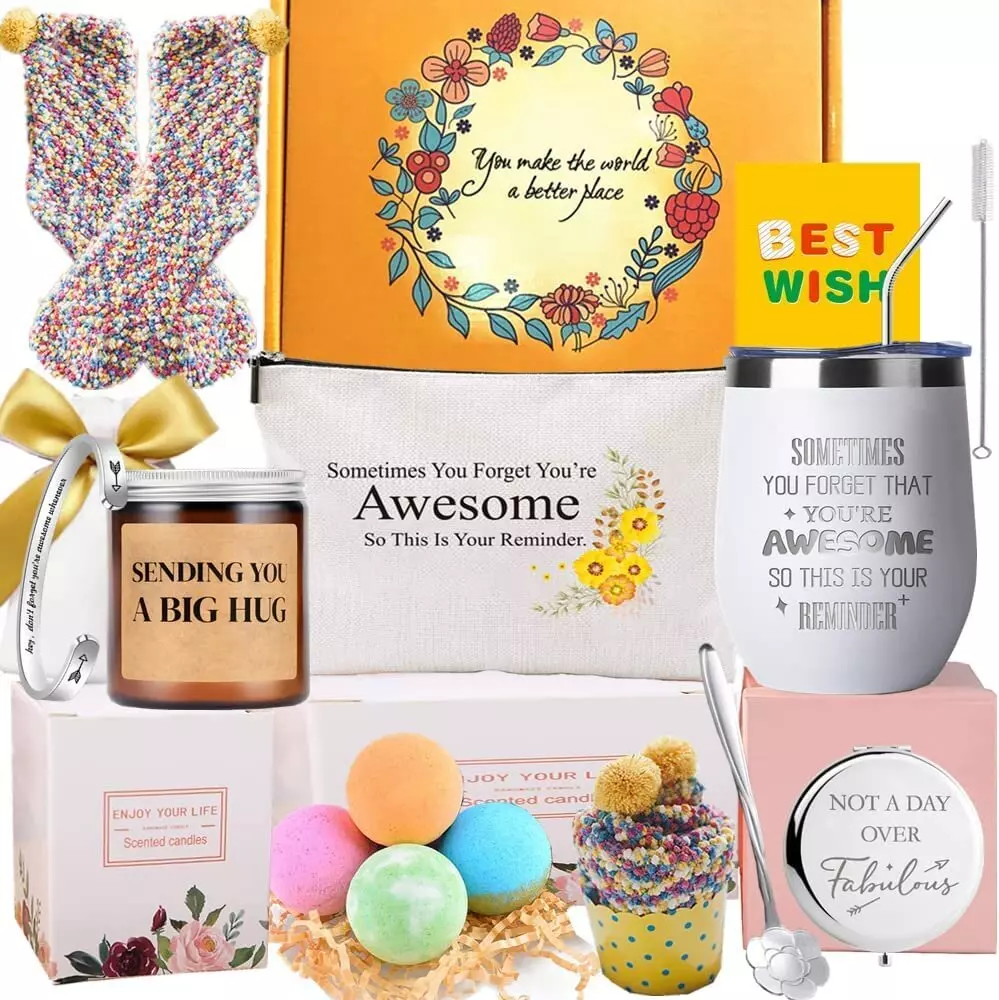 Via Amazon
From an Amazon user: Kelly Green
★★★★★
Gifted to a friend ! She was thrilled. Told me everything that was included and how nice each item was wrapped. The outer package is adorable!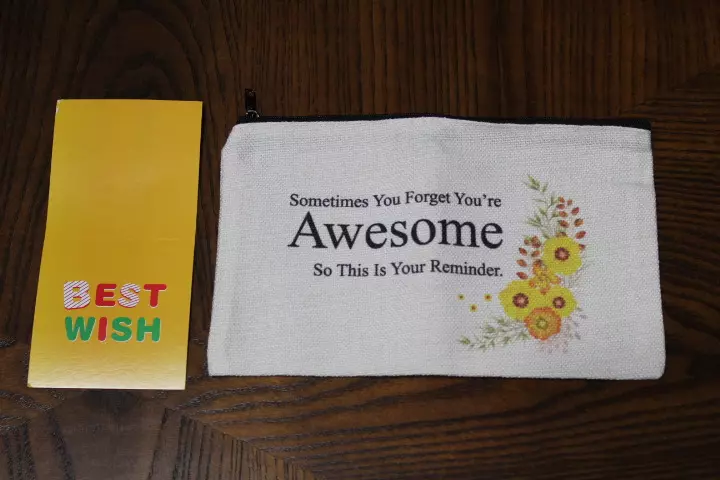 Via Amazon

Custom Metallic Printed Name Pens With Stylus l Black Inks
Far from typical pens, the Express Pencils custom pen features a smoother slide and higher sensitivity in a sleek design, giving you an ultra-smooth writing experience. Moreover, you can customize the pen with names, meaningful quotes, logos, or any text else in metallic printed (35 character limit). This fancy personalized pen is always a classic gift idea to be considered.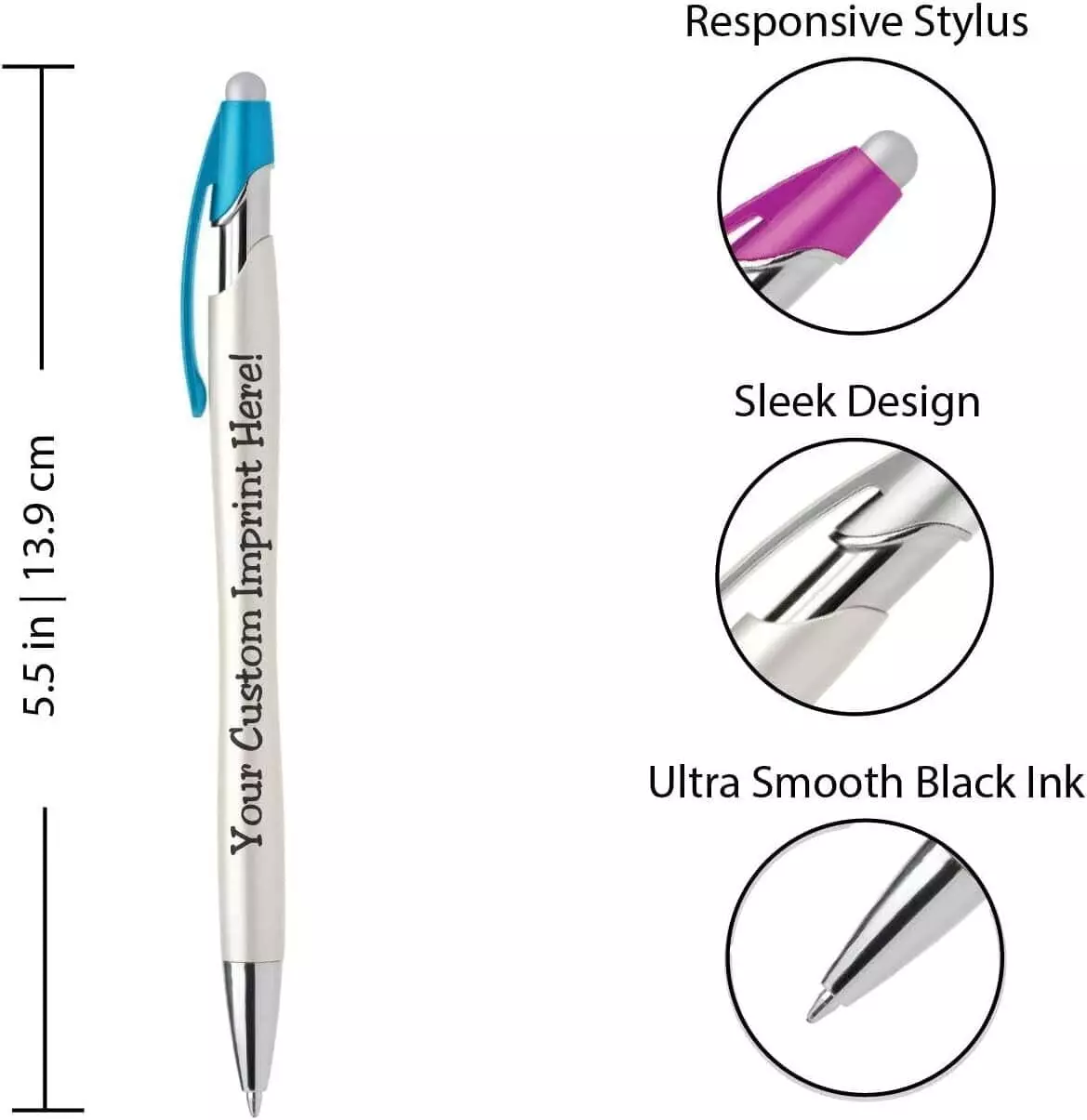 Via Amazon
From an Amazon user: Ronbin C Rodriguez
★★★★★
Smooth Writing Pen!!! The engraving is beautiful and this pen writes so smoothly....awesome when you are taking notes in a hurry. They do not smudge, they make clean lines, they feel good in your hands and I am ordering more!!!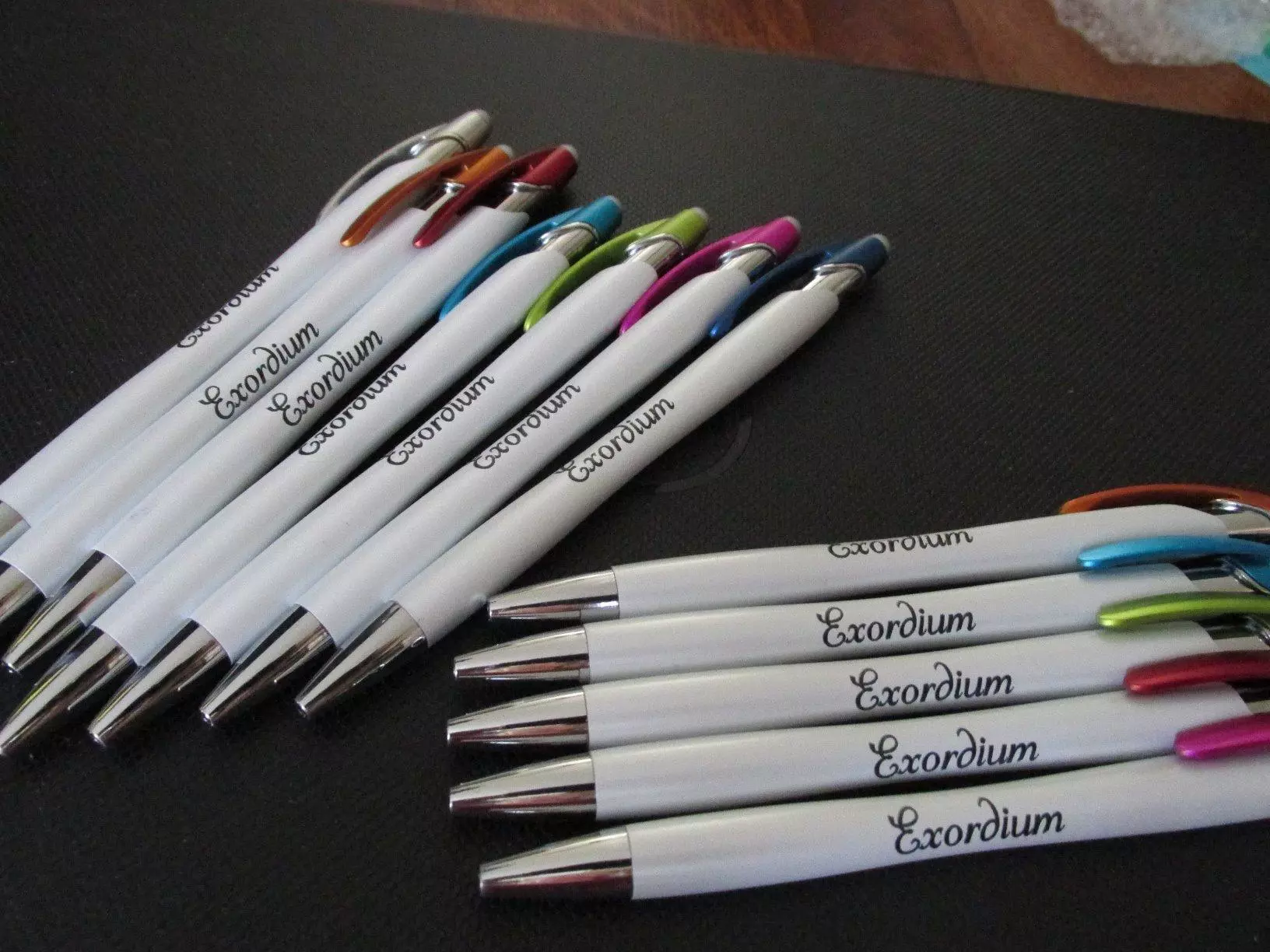 Via Amazon

Zippo Lighter - Personalized Message Engraved on Backside
◆ Personalized Free Laser Engraving Custom Message Engrave up to 5 lines.
◆ Genuine Zippo windproof lighter with distinctive Zippo "click"- All metal construction; windproof design works virtually anywhere.
◆ Made in USA; lifetime guarantee that "it works or fix it free"
◆0.06 Pounds & 1.5"L x 0.4"W x 2.2"T, Black Ice #150
NOTE: Refer the User Manual before use.Please find user manual under top box.Genuine Zippo windproof lighter with distinctive Zippo "click".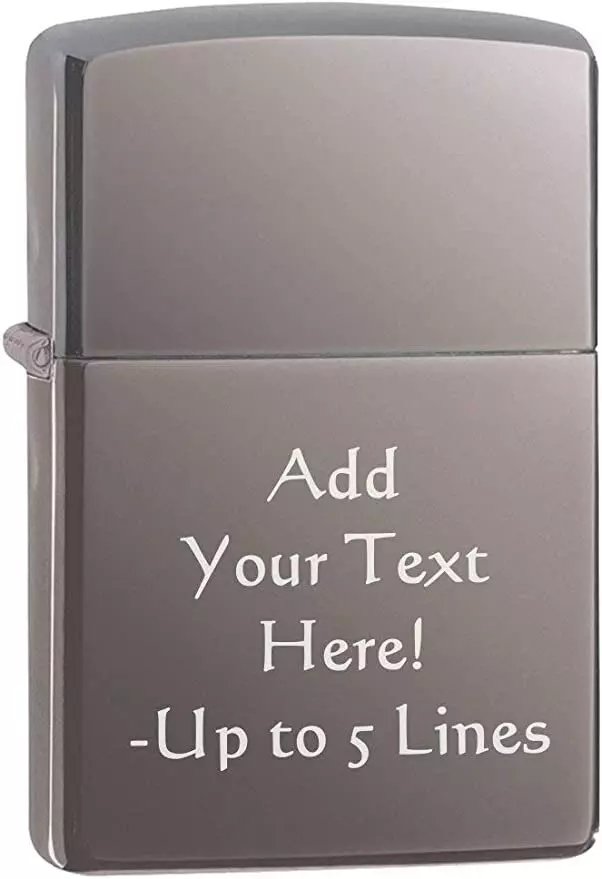 Via Amazon
From an Amazon user: Hanane M.
★★★★★
Great gift. Don't forget to buy the refill it comes empty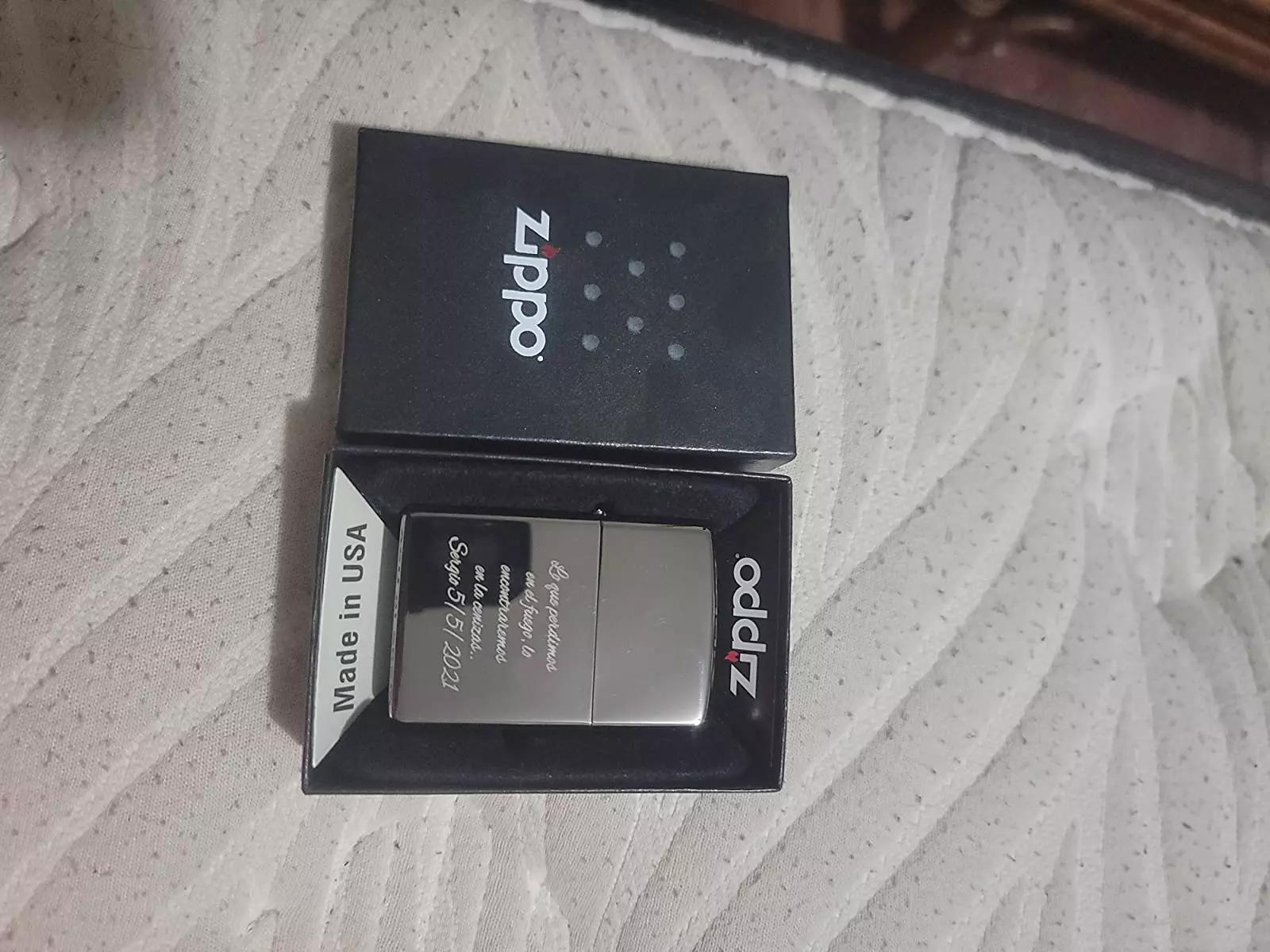 Via Amazon

Personalized Kids Book in Hardcover: My Very Own Trucks
Say goodbye to those kids' nonsense toys. Let your kid have fun and learn well: This Personalized Book is the best you can look for this season. Each character (62 different vehicles) will "show" your child how to spell letter-by-letter while playing with words.
The high-quality USA hardcover storybook will arouse their imagination and teach them to spell their name while spreading the knowledge of transportation.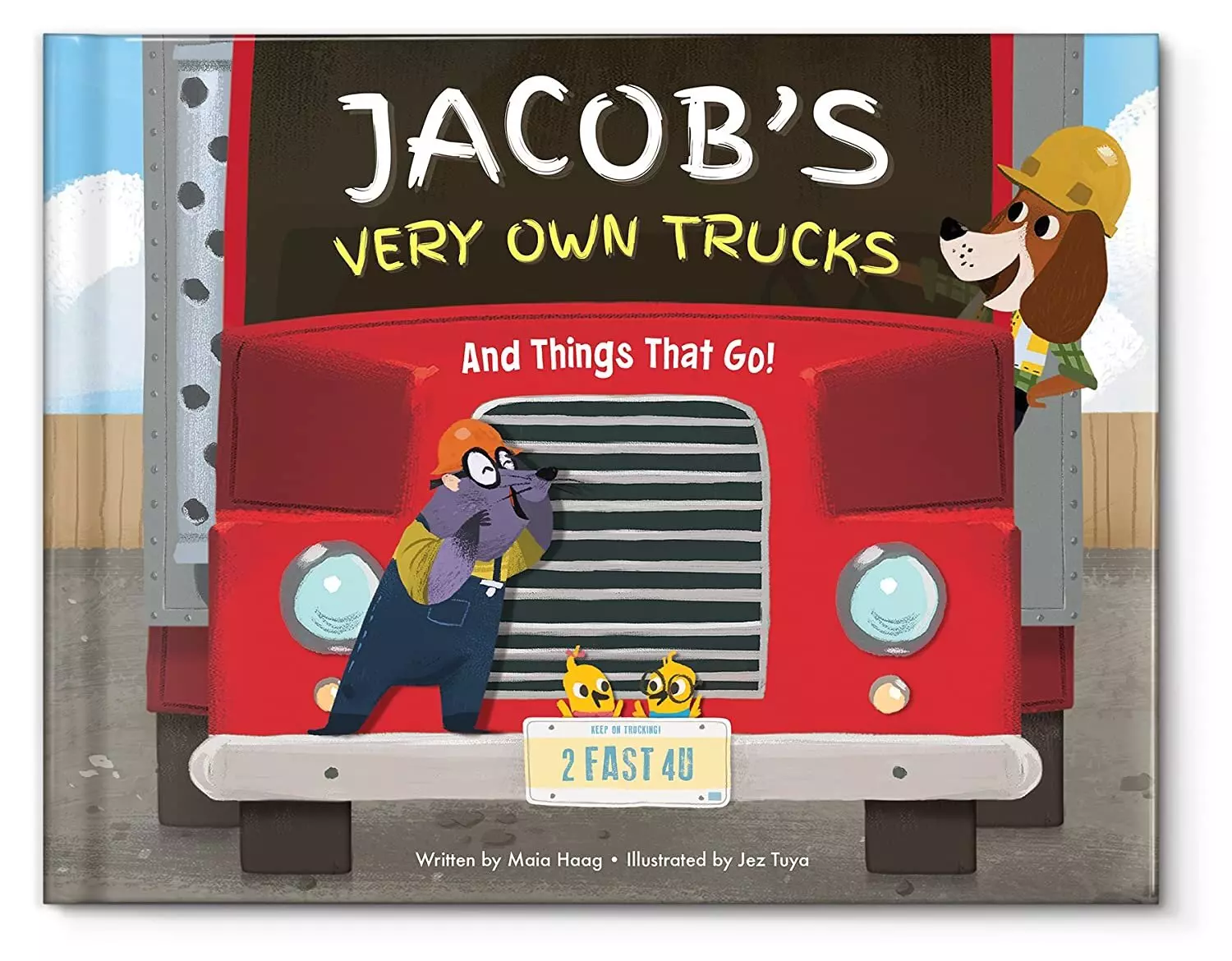 Via Amazon
★★★★★
I am in love with this book. It covers both first and last name, so plenty of pages to read through. Better quality than expected, hardcover and thick pages. Highly recommend adding to your cart if you're thinking about it! You won't be sorry!

Customized Puzzle l Creative Learning Wooden Puzzle Toys
This wooden puzzle is not just a lively combination of animal and alphanumeric toys but a comprehensive learning tool. It develops your kids' problem-solving, eye-hand coordination, early math skills, color, shape, and animal recognition. And they care for your children's safety!
No sharp edges, non-toxic finishes, bright color paints, and high-quality natural birch wood. Make your children smile by customizing the name, and get this Remfacio puzzle right now. Perfect to be a great gift and a stunning decoration for kids.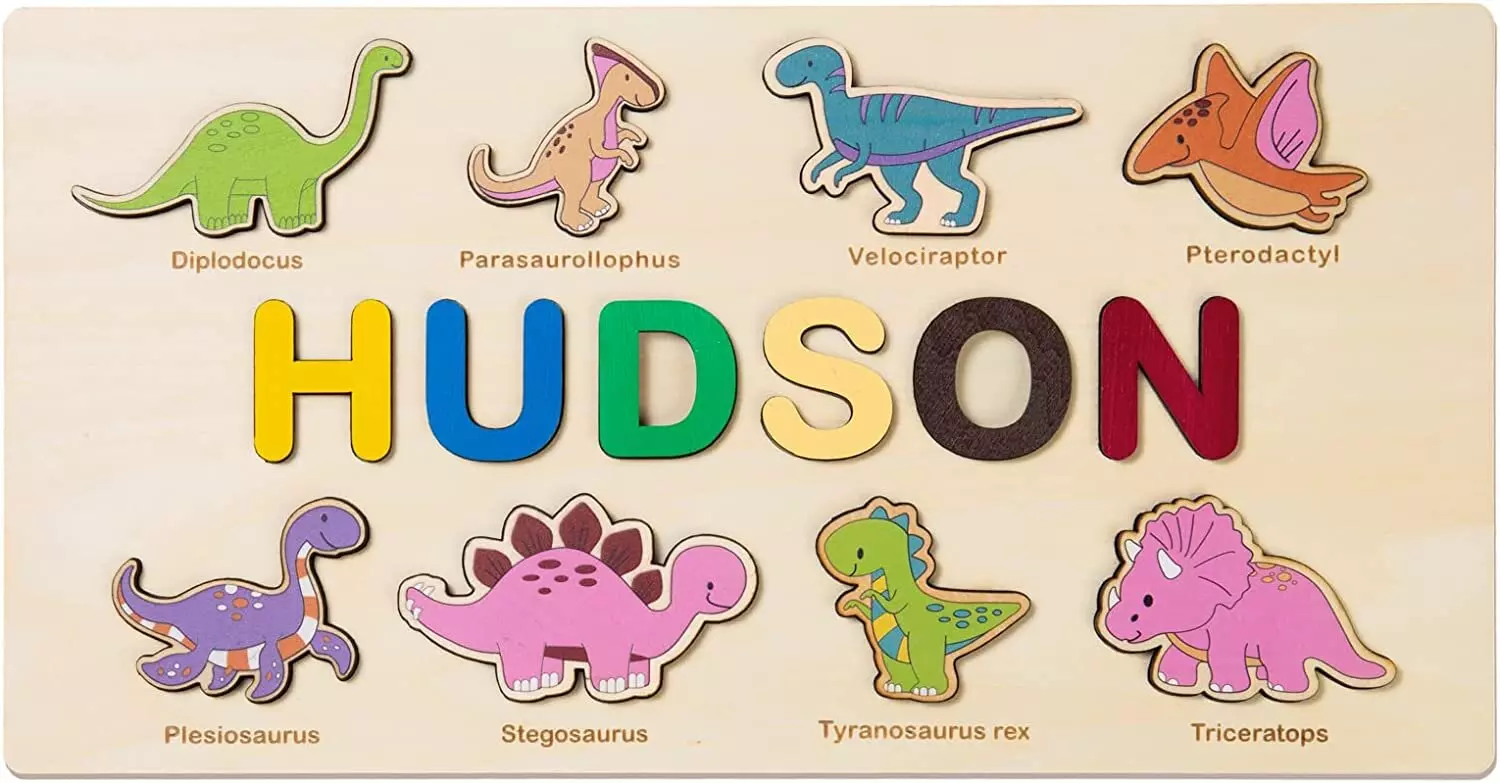 Via Amazon
From an Amazon user: Zelithez A. Lorenzo
★★★★★
Excellent teaching tool. If you have a grandchild like mine... Smart, curious and eager to learn this is a perfect gift. They can learn the spelling of their name, the name of 8 of the most common dinosaurs while they develop or practice their puzzle skills. The peices are a perfect size for small and big hands. It is made out of actual wood, even though it is thin it is quite sturdy. Because it is personalized when they grow out of using the puzzle you can glue the peices in place and use it as a wall/table decor item or just save it for their children so they can learn moms/dads name. I give it 100+ out of a 10 scoring.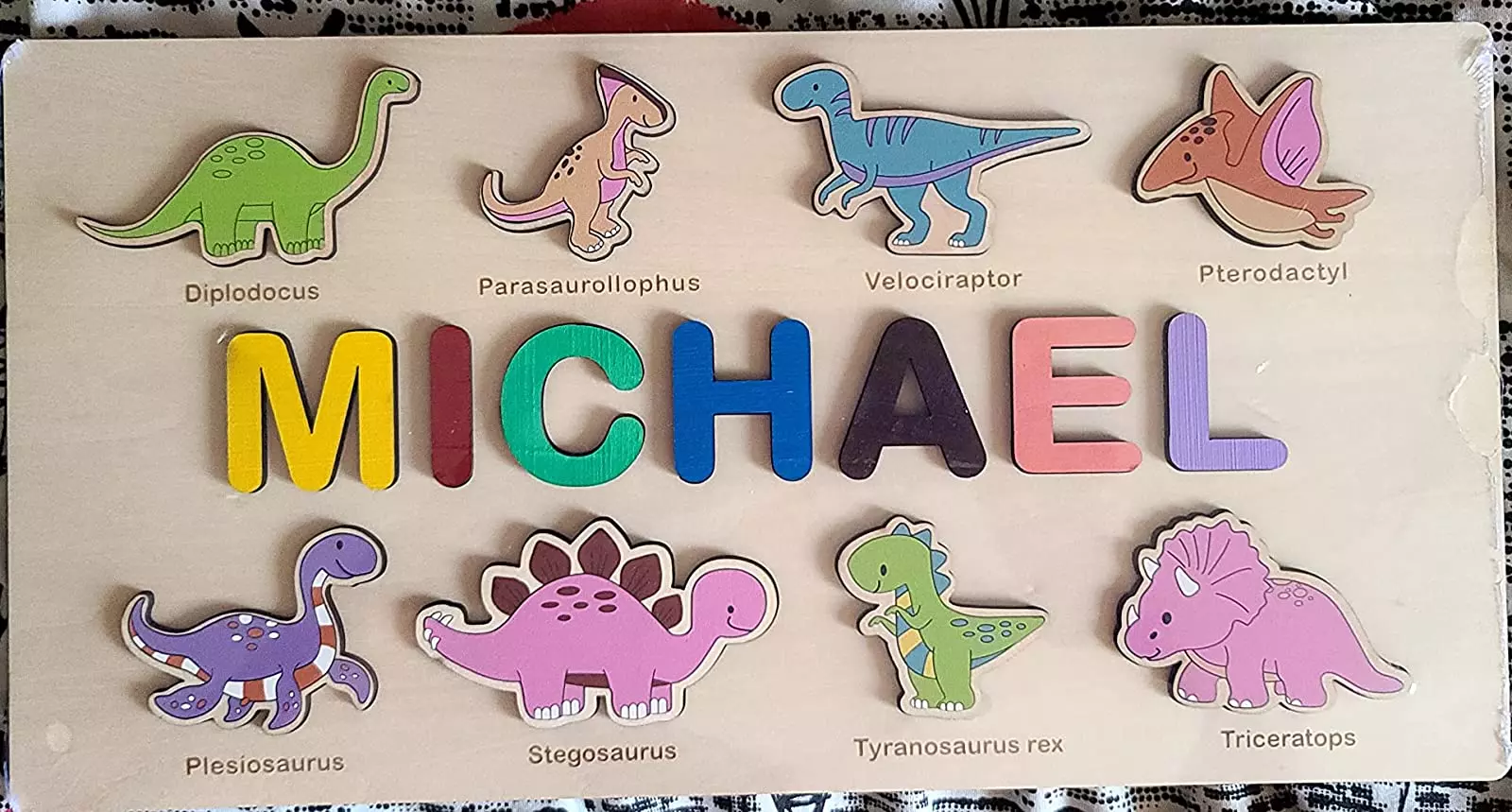 Via Amazon

Personalized Kids Water Bottle l BPA free & Double-wall Insulation
Made from non-toxic and BPA-free material, this customized bottle is 100% safe. Its 14 outstanding designs make it easier for you to choose one that matches your children's personality.
Besides the unique look, the high quality of this bottle is also attractive. Its stainless steel double-walled design brings the highest durability and insulation, keeping your kid's water impressively cold for 24 hours and hot for 12 hours.
The screw-on cap will prevent spills, splashes, and leak problems, which is suitable for school, sports, or travel.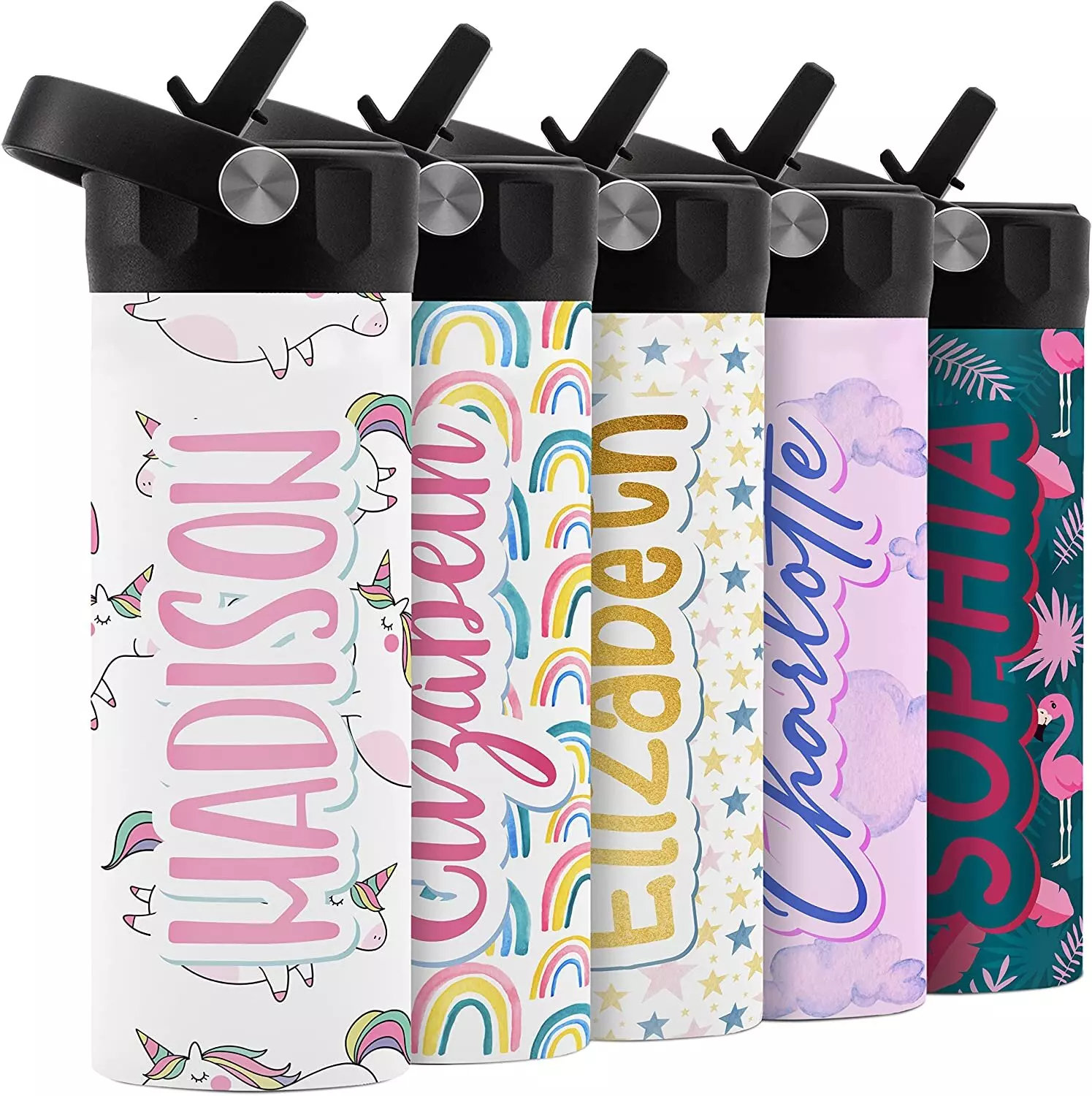 ★★★★★
Loved it I ordered 5 and I'll order couple more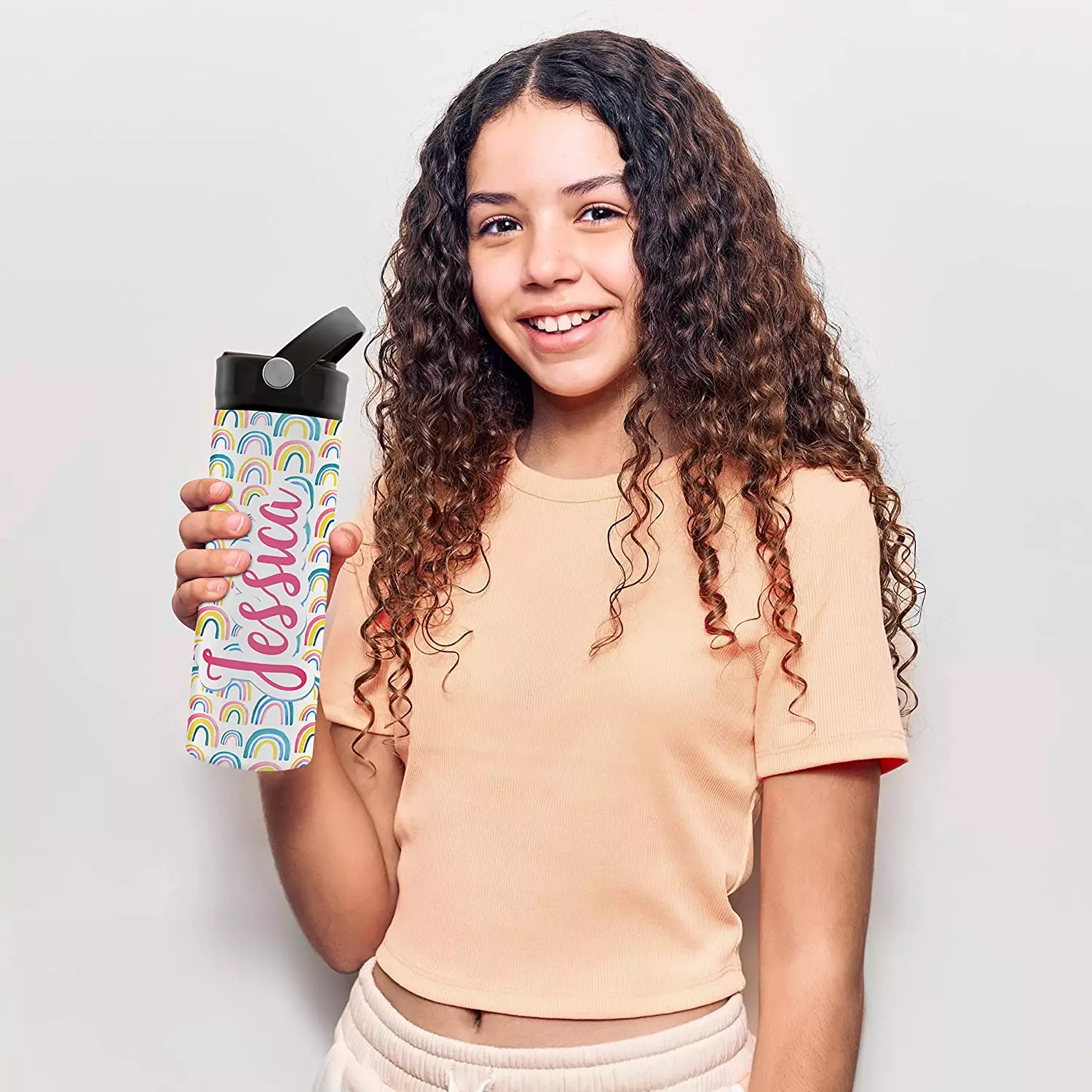 Via Amazon

Bangle Joycuff Bracelets for Women l Personalized Inspirational Message
The fastest way to see a woman smile is to cherish her with a meaningful gift. Bangle is here to help! Your customized hidden message, quote, or daily reminder on this Bangle bracelet would mean a lot to her.
Bangle's goal is to make durable products that are healthy for humans and the environment. And that's why these premium 316L stainless steel bracelets will never fade, stain, cause allergies or turn green on anyone's skin. (Adjustable cuff size to fit most wrists.) The order will come with an elegant box, making it an excellent gift for your woman.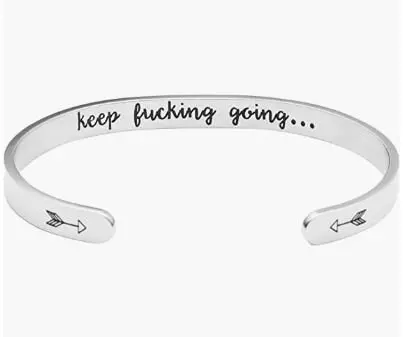 Via Amazon
From an Amazon user: HeatherMarie
★★★★★
I got this bracelet for a friend who was having a tough time. It is great quality and well made. The engraving is well done! Heavier than I thought it would be! Would order again! Thank you!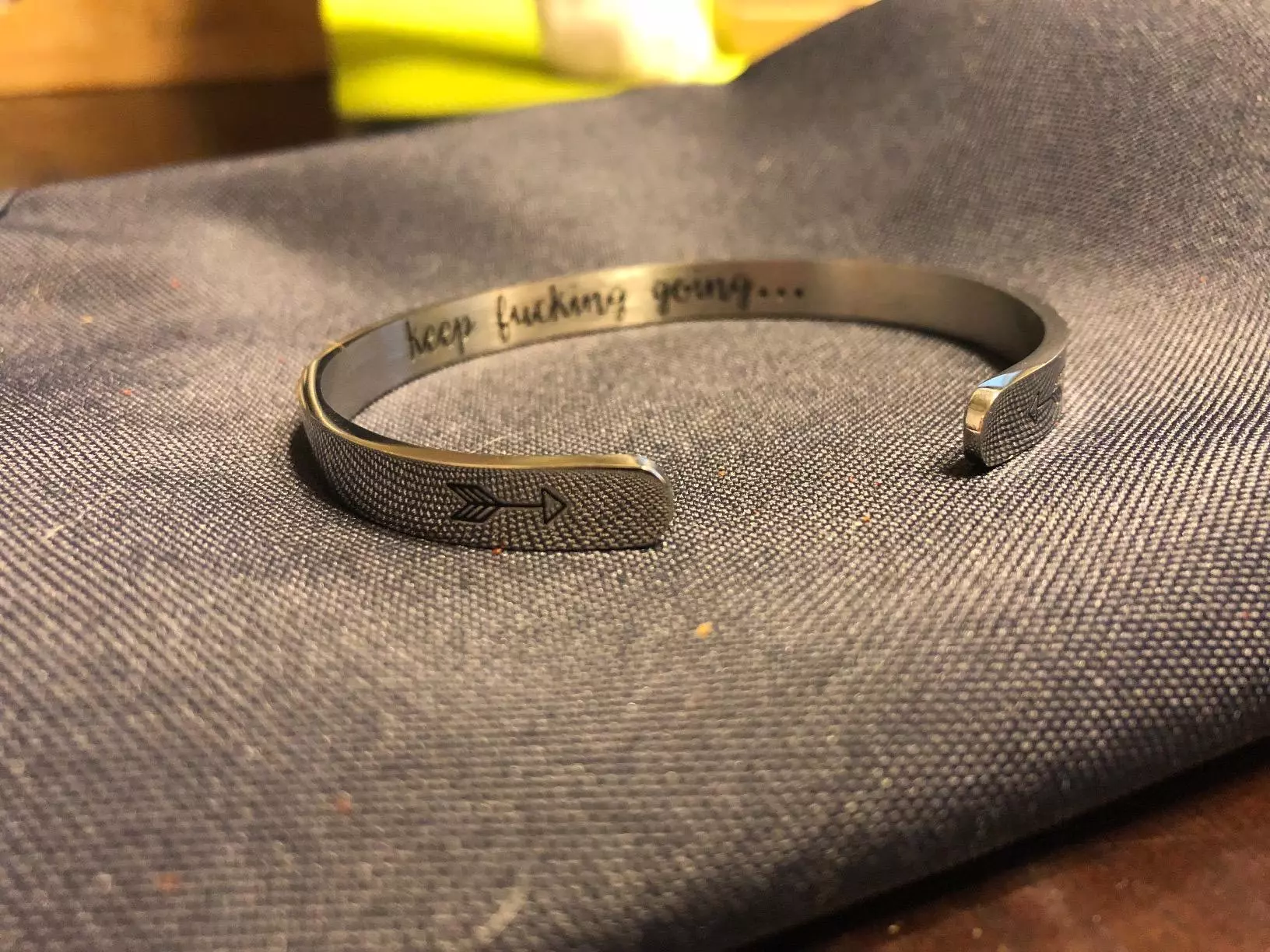 Via Amazon
Crocs Jibbitz Charms l 5-Pack Summer Charms
Let your crocs tell people who you are! 100% Imported PVC, Jibbitz Charms designed by Crocs and just for Crocs. With a variety of charm, it's able for you to enter the "creative mode" and make yourself the only one crocs in the world. It's easy to install and easy to remove.
You hold the power to be different, so don't miss a chance to celebrate that uniqueness.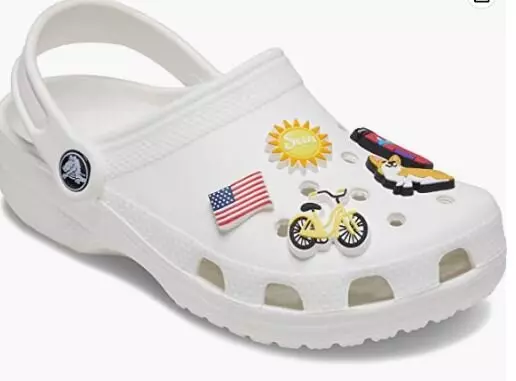 Via Amazon
★★★★★
MISS F. Happy CandyVerified Purchase Daughter loves her charms. Easy to put on to add some character to crocs (or cheaper alternatives)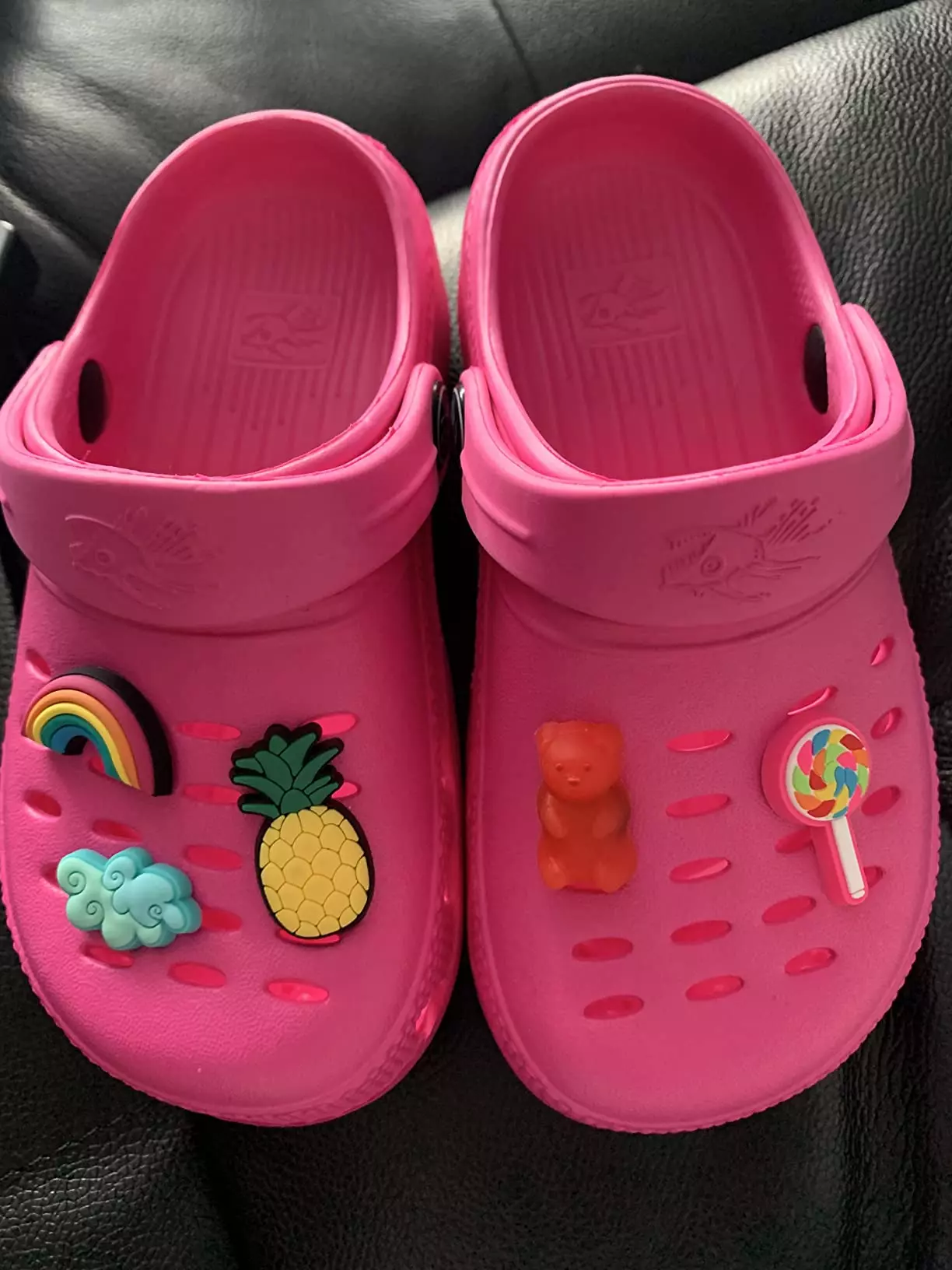 Via Amazon

Whisky Set: Personalized Premium Whiskey Decanter & Elegant Glass Set
Classy whiskey bottle is never a wrong gift choice! Imagine the finest spirit comes with a premium glass set gift that can bring how much delight to the receiver. Yes. Premium whiskey will taste the best together with elegant drinking accessories. This set comes with an optional (9 designs) box, 800 ml Whiskey Decanter, and 4 Rocks Glasses inside.
Good news! You can customize your own whiskey bottle, which allows you to express your style and show your genuine pride.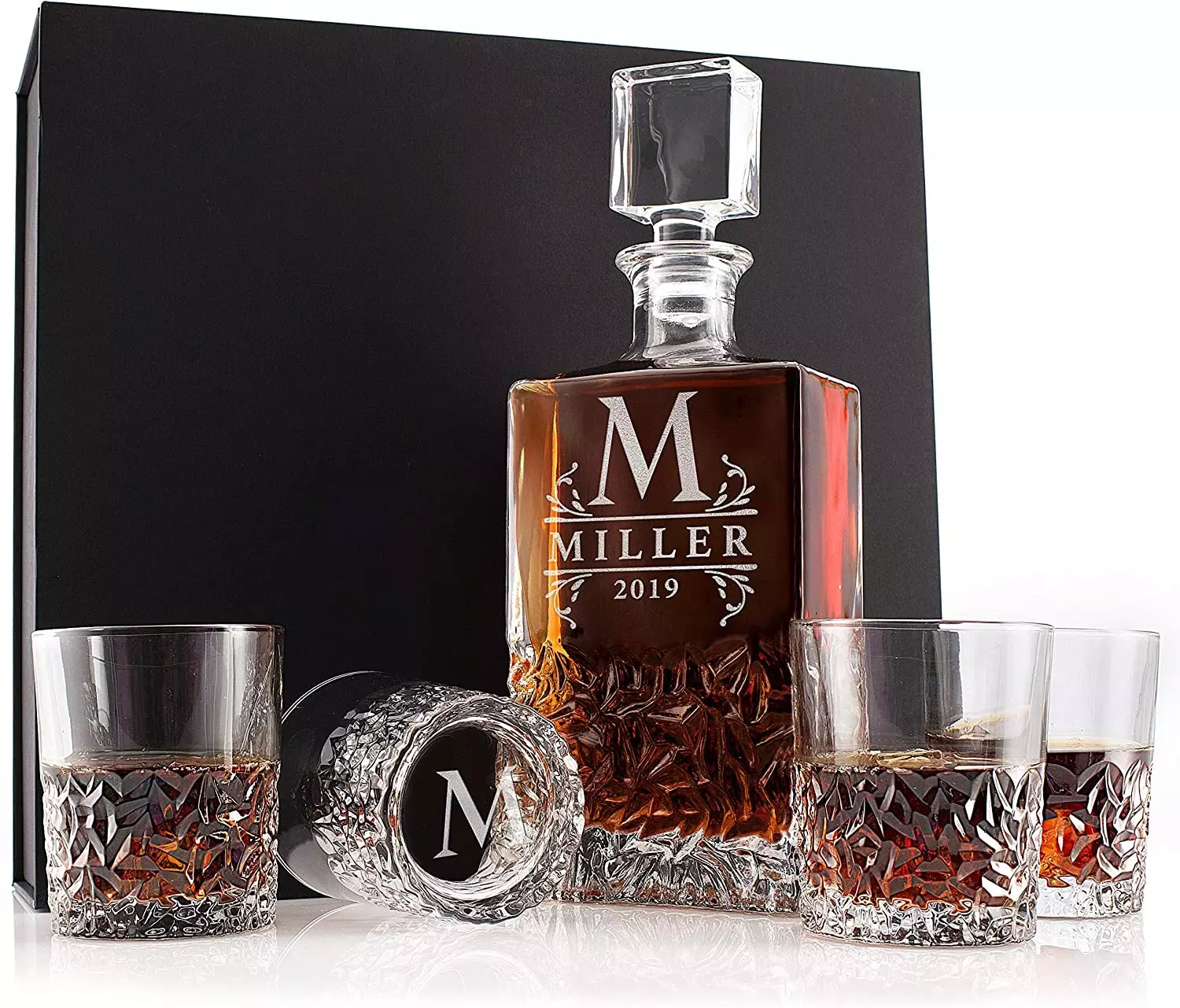 Via Amazon
From an Amazon user: Sydney Montoya
★★★★★
I had misread the fill in options and thought it could be whatever I wanted for the date. I didn't know it needed "since", "est", or something of that nature. When I got the bottle I asked the company if I could get a new one with just the year, they explained to me what was intended for the line item and also asked if I wanted a replacement of what I actually wanted written on the bottle. The company gave me a credit and a new bottle with exactly what I wanted. My boyfriend loved this gift and loved the personal touch. Thank you again for your assistance and excellent customer service.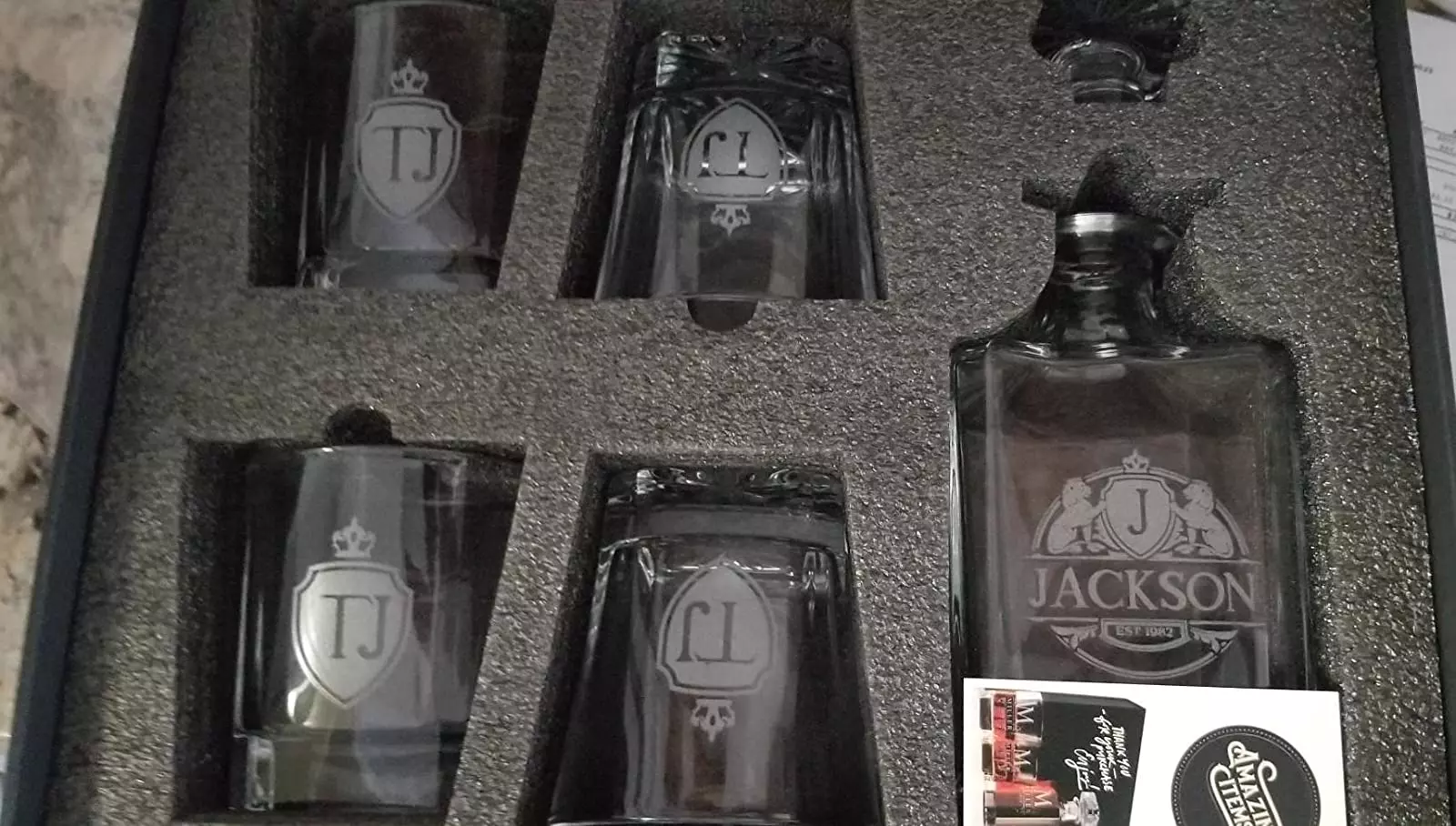 Via Amazon
Have you found out what to cherish for your mom on her birthday? What to prize your children for their first school day? What to celebrate your dad on father's day? Personalizing every gift shows your immense sincerity, enthusiasm, and passion. What is holding you from sending the big love to the vital person? Treasure them now!
Looking for the perfect gift for any occasion? Come check out BuzzFun, maybe you can find inspiration.