You may aslo like
Don't you like it?
To provide the best experience, please leave your suggestions
bad picture
The plot is boring
Not My Type
Too Many Ads
Spelling Errors
The plot is too long
Bad subject
Others

Suggest:
Thanks for your feedback.
You are Jennifer and you have a job interview today.
I just hope I land this job. I badly need it!!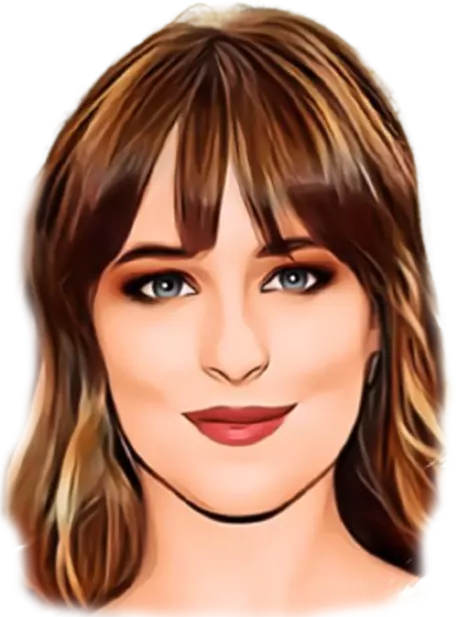 Start To Test
You walk inside JC Tech's main building and go to the reception area.
'Hello miss. How may I help you?'
'Hi, I am Jennifer Penn. I am scheduled for an interview for the position of secretary to the head of the HR department.'
The receptionist looks at the computer in front of her and then responds after a minute.
'Yes, Miss Penn. Go to the fourteenth floor. Someone will be there to guide you further.'
'Thank you.'
You walk to the elevator and get in. As the door is closing, a man a few years older than you walks in.
He looks very handsome in his expensive black suit. You decide to:
Start a conversation with him.
'Hello! Are you here for an interview as well?'
The man turns around to face you and then immediately seems to recognize you. He pauses for a moment and then smiles.
'Hello, miss! No, I work here. But which position are you applying for?'

'Secretary to the head of the HR department.'
'Oh, that sounds way beneath your level!'
What does that mean? It sounds like a decent job.

Before you can answer, the elevator stops and he gets out. The door closes and it moves up to the fourteenth floor.
The man turns to press the button and then notices you. You stay quiet as he analyzes your face. Then he sees the files in your hand.
'Job interview?'
'Yes.'
He just nods and continues looking at you. As the door opens, he mumbles getting out.
'Good luck. You'll get the job, I'm sure.'
What a weird man?!
You get out on the fourteenth floor and a woman signals you to proceed to the waiting area. You sit there and wait for your turn.
After a few minutes, a woman comes to get you.
'Are you Jennifer Penn?'
'Yes. Is it my turn for the interview?'
'What interview? You have directly got the job. Follow me.'
What? How is this possible? No one even talked to me…
You follow the woman to a large corridor, at the end of which is a big, brown door with the words 'Access Restricted' on it. The woman opens the door with her identity card.
'What are you waiting for? Get in. The boss hates waiting!'
You enter hurriedly. There's a man sitting behind a large desk. You look closely--it is the same man from the elevator.
'Hello, Miss Penn.'
'Hello, Mr.?'
'Jacobson. George Jacobson. '
The name rings a familiar bell in your mind. You know him from your past.
Poor Georgie from high school?? Oh my God, I can't bare to face him after what I've done….
'Yes, Jenny. It's me. What are you thinking? '
Sorry, have we met before?
Oh Georgie! I didn't know you worked here.
'Please Jenny! You were always such a bad liar.'
'What do you want? After all these years..'
'After all these years? You think I've forgotten what you did to me? '
'Don't think that you can 'Georgie' your way out of this! I haven't forgotten anything.'
'What am I supposed to do now? I can't go back in time and change things.'
'No, you can't. But I can change the future.'
'The future?'
'Yes. You would have been Secretary to the HR Head, but I am gonna give you a big promotion and make you the CEO's personal assistant.'
'Why will you do that?'
'Because I am the CEO. And I am gonna have so much fun with you! '
'So what did you do to get this job? Have sex with him?'
'Excuse me?"
"I have been working for him for over two years and I wasn't even considered for this position. You must have done something extra special!"
"Look lady, I did nothing. And if you think I am thrilled by being offered this position, you are wrong!"

You pick up the file on your table and open it. It explains your duties as the CEO's PA.
You have been assigned the job to check George's e-mails and bring anything of importance to him.
What? Get to work at 6 a.m. and can't leave before 11 p.m. Available via phone 24X7. Always dressed in proper business formals.
You sit down and get the work started. That's when he barges in your office.
'Why didn't I get informed on the cement company deal?'

You search through the mails and find an unread mail delivered a minute ago.
But George, this was only delivered a minute ago. I was gonna get to it….
'Who told you you could call me George?'
I am sorry. Mr. Jacobson.
I don't understand why you're being so rude.
That's right. I can call you whatever I want. But you may only refer to me as Mr. Jacobson or Sir.
That's because you're stupid, sweetie. Now, keep it clear in your head you can only call me Mr. Jacobson or Sir.
You keep working hard for the next few days. He doesn't leave any opportunity to insult you. Then another day at work, you find Sharon flirting with him in his office.
'I'm sorry. Should I come back at another time?'
'Yes, bitch. How dumb do you have to be to even ask it?'
'Excuse me. You can't speak to me like that. Mr. Jacobson, this behavior towards me from another employee is unacceptable!'

'Go back to your office, Jennifer.'
Your eyes start to water from the humiliation. You go back to your office and resume work.
This is never going to change. I will always be treated like trash in this office.
You start typing your resignation letter. You:
will definitely leave the company no matter what.
confront him and find a chance to explain everything.