These Horrible Crime Stories I Hope You Never Come Across!
By
Echo
Published on
Oct 19, 2022

These true stories can keep you up all night.
Serial killers, rapists, and arsonists are responsible for some of the most horrifying real crime tales. However, there are certain crimes whose action is so peculiar and unpleasant that it might keep you from falling asleep ever again.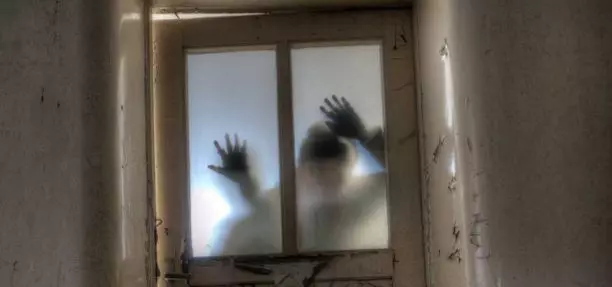 Via Google
These 11 horrifying real crime cases from decades past will serve as a reminder that terror may take many various, horrific forms, even though many of these legendary tales are eclipsed by more notorious cases.

The Boy In The Box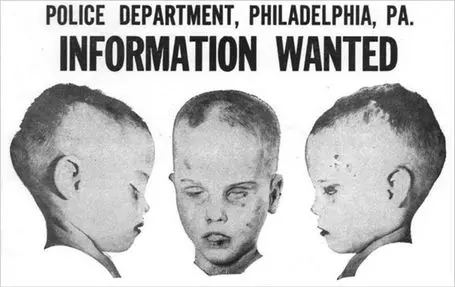 Via Google
A college student discovered a young boy's remains in the Philadelphia woods in February 1957 and called the police to report his horrifying discovery. The boy was discovered dead inside an old bassinet box after being severely battered. He had no idea who he was.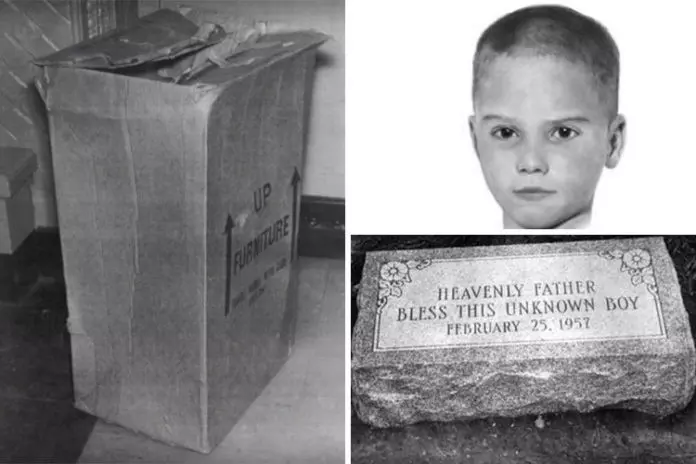 Via Google
Numerous people came forward with information about the crime, but the police were unable to independently confirm any of their claims. One woman, Martha, asserted that the boy was purchased by her violent mother. He experienced physical and sexual assault inside their roof. The fact that Martha was aware of information that had not been made public is what piqued the police's attention in her account. She asserted that the youngster had baked beans just prior to being battered to death, which supported the autopsy.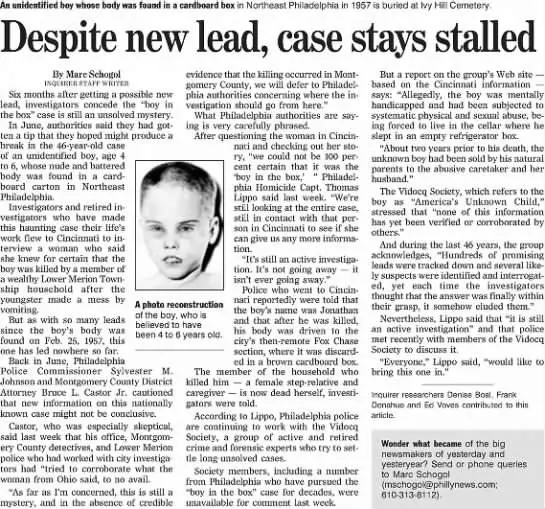 Via Google
She said that he had been showered just before he passed away, which was consistent with the coroner's discovery of water-pruned fingertips. Despite the fact that Martha's testimony appeared to be consistent with the evidence, her extensive history of mental illness rendered her an unreliable witness.
Another lead came from a psychic who accurately described a foster home near where the boy had been found, without ever having seen it. Remington Bristow, an employee at the examiner's office, followed the psychic's directions to the foster house. Inside, he discovered a bassinet matching the description of the bassinet box the boy was found in. He also found blankets similar to the one that was wrapped around the boy's body. Because there was no real incriminating evidence against the foster parents, Bristow's findings were dismissed as well.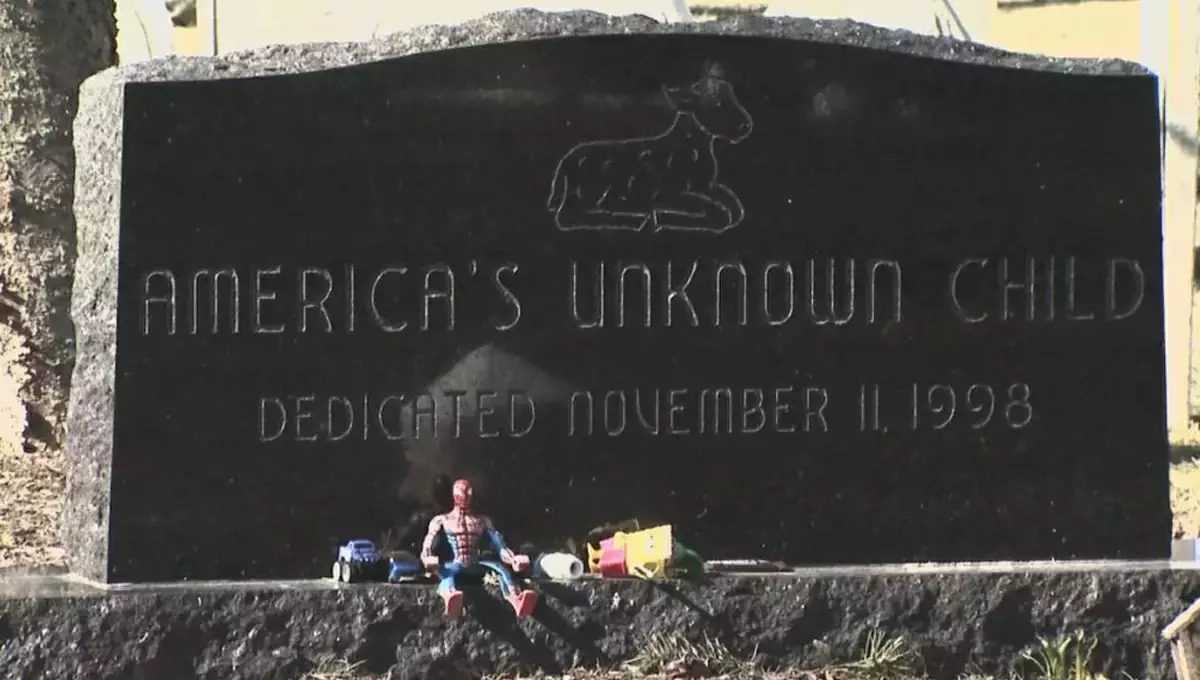 Via Google
62 years later, the case of the Boy in the Box has gone cold. Facial reconstruction technology has provided mock images of what the boy might have looked like alive, but no one has ever come forward to claim him. DNA and dental testing have also been attempted, with no success thus far. The identity of the Boy in the Box remains unknown to this day.