The Royal Family Announces The Late Queen's Beloved Dogs Just Found A New Home!
By
Shireen Khan
Published on
Oct 07, 2022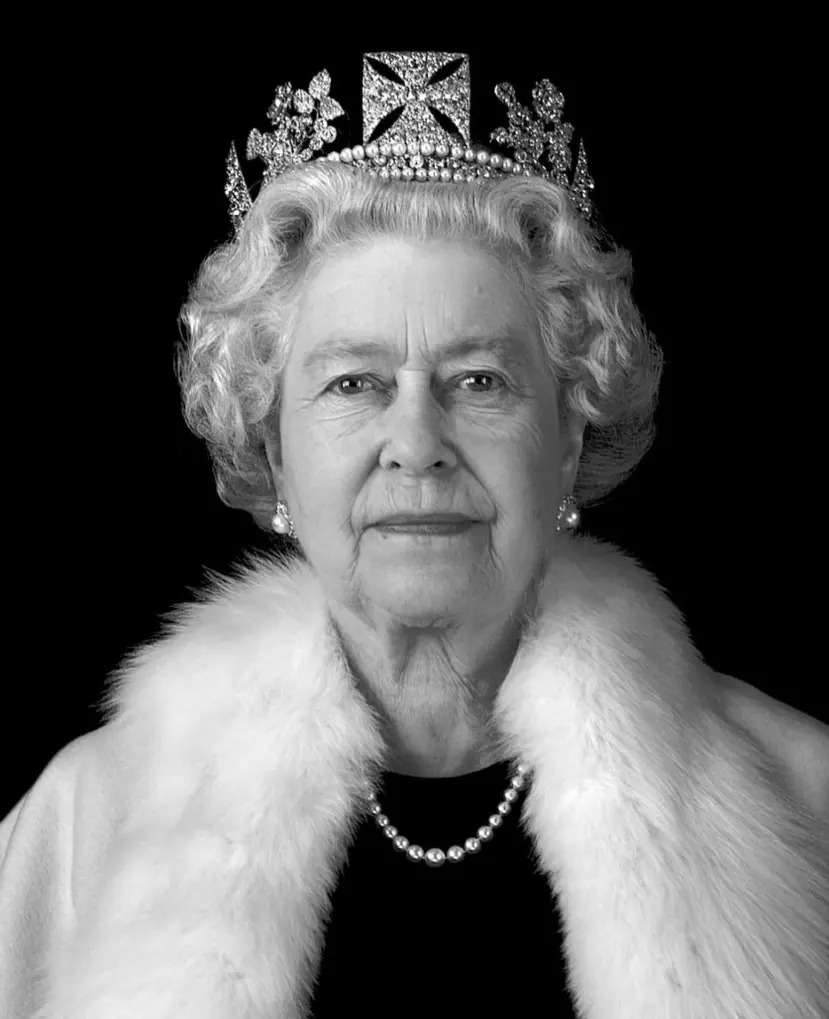 Via Google
Her Majesty Queen Elizabeth II passed away on Thursday, September 8, 2022, as you are already aware. King Charles III has been crowned as the new monarch as a result of her death.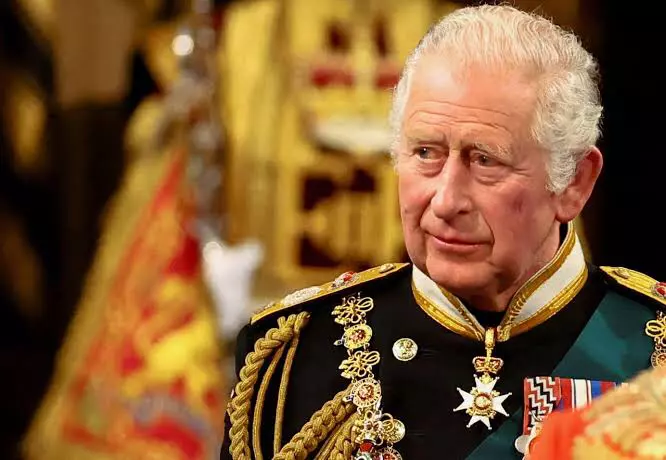 Via Google
King Charles III, Anne, Princess Royal, Andrew, Duke of York, and Edward, Earl of Wessex are the four children that Queen Elizabeth II leaves behind. Along with eight grandchildren, including Prince William, who is next in line of succession and 12 great-grandchildren, including Prince George, who is next in line after his father, Prince William.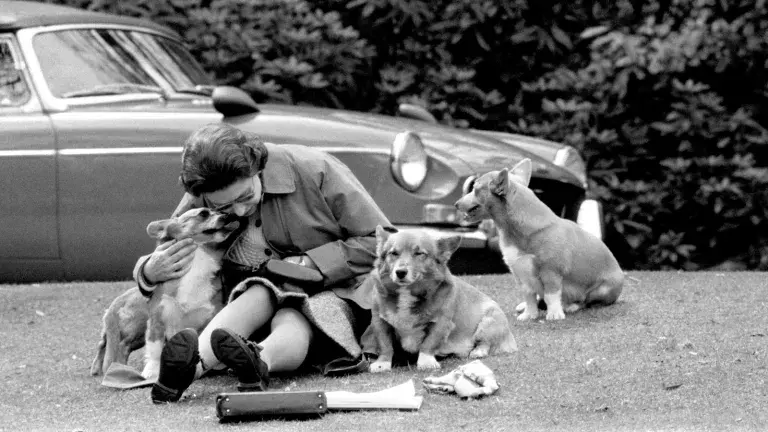 Via Google
Knowing even the slightest details about Queen Elizabeth will reveal her love for dogs, always corgis (or dorgis, which is part Welsh Corgi and part Dachshund).
Have no doubt as to how much the Queen loved her pups, some of the royal treatments the dogs receive include the fact that they are fed promptly at 5 p.m. every night and eat a fillet of steak and chicken breast that has been expertly prepared by a chef, according to Brian Hoey in the 2013 book "Pets by Royal Appointment".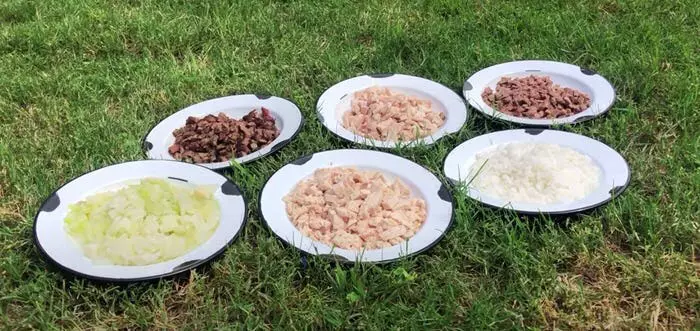 Via Google
(The royal corgis' food prepared by former palace chef Darren McGrady.)
The menu is typed up every day and placed in the kitchen. It is made from scratch with fresh ingredients. A footman personally brings their meals to them, and occasionally the Queen may top off their feast with gravy before they dig in.
The breed has come to be associated with royalty and Her Majesty herself, since the Queen owned approximately 30 corgis and dorgis during her lifetime and was such a well-known admirer of these dogs.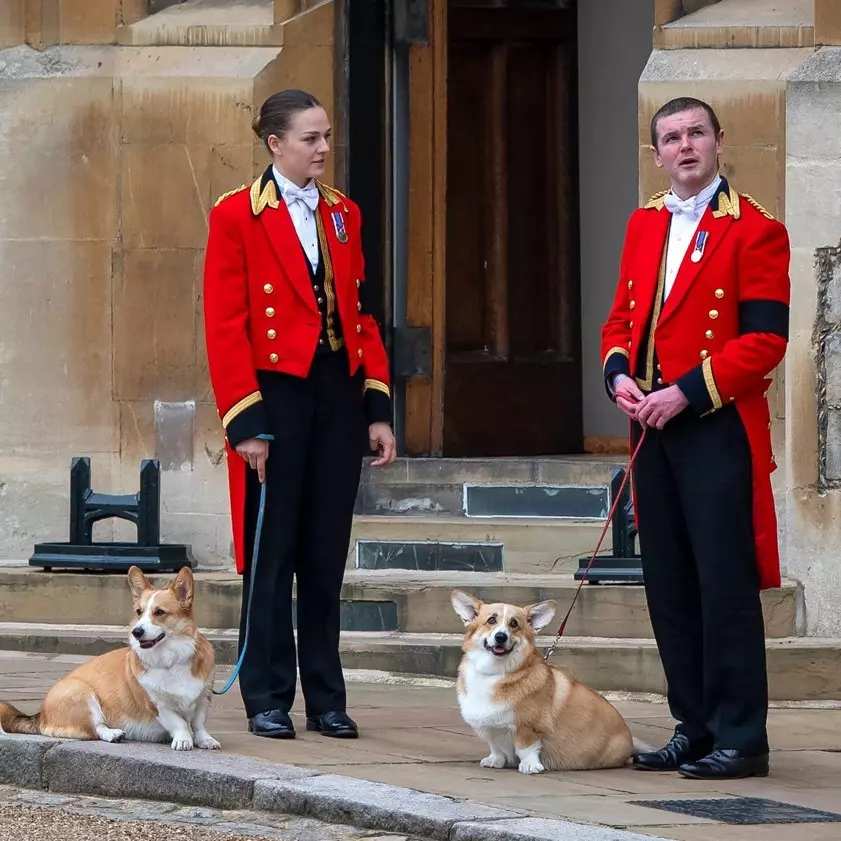 Via Google
Her Majesty currently has four living dogs: Candy, a dorgi mix, a cocker spaniel named Lissy, and two Pembroke Welsh corgis named Muick and Sandy.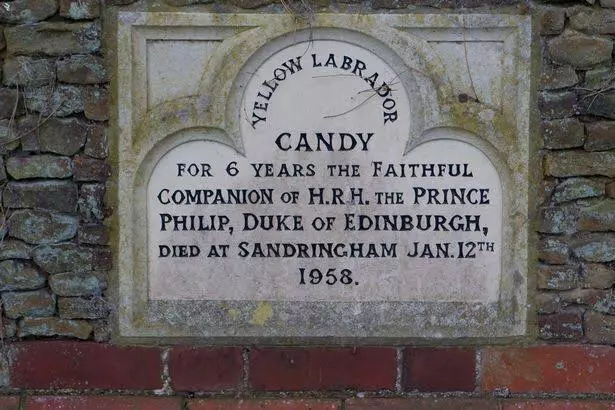 Via Google
Where will they go next is the question at hand.
Thankfully, the dogs belong to the Royal Family and are not simply those of Queen Elizabeth II. Additionally, they won't need to worry about housing any longer.
A recent update Prince William gave to a mourner—to whom he said the dogs are being "spoiled rotten" and have found a "good home"—has given us additional reassurance that the Queen's surviving pups are fine.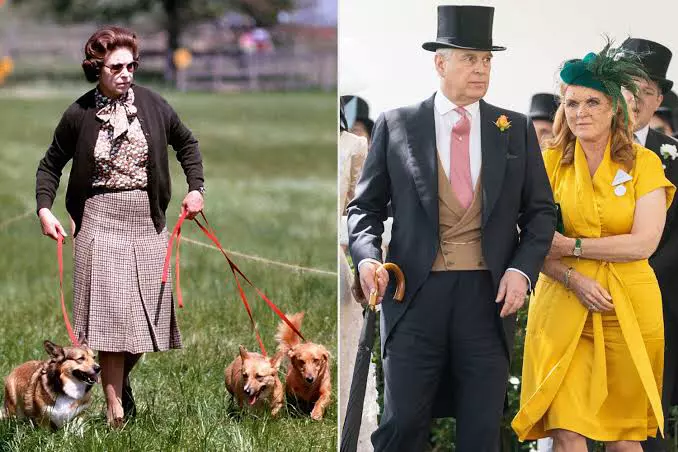 Via Google
The beloved corgis of Queen Elizabeth II will be taken care of by the Duke and Duchess of York, according to a statement to USA Today.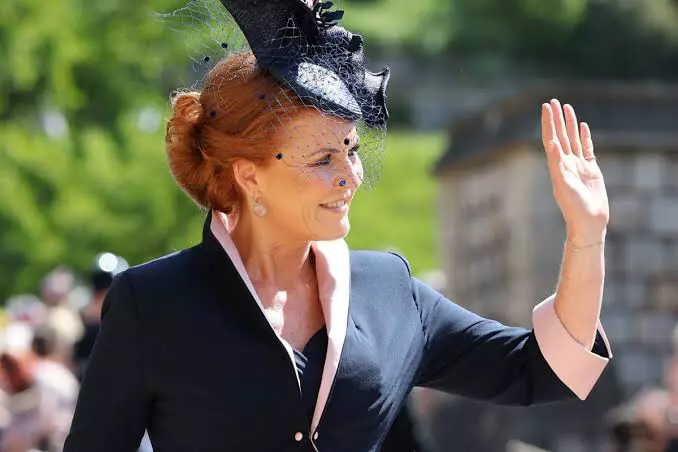 Via Google
Despite being divorced, Prince Andrew and Duchess Sarah Ferguson continue to reside at the Royal Lodge on the Windsor estate, where they also care for the dogs. And since the Duchess and Her Majesty reportedly connected over dogs even after their divorce, she seemed to be the ideal candidate to care for the dogs.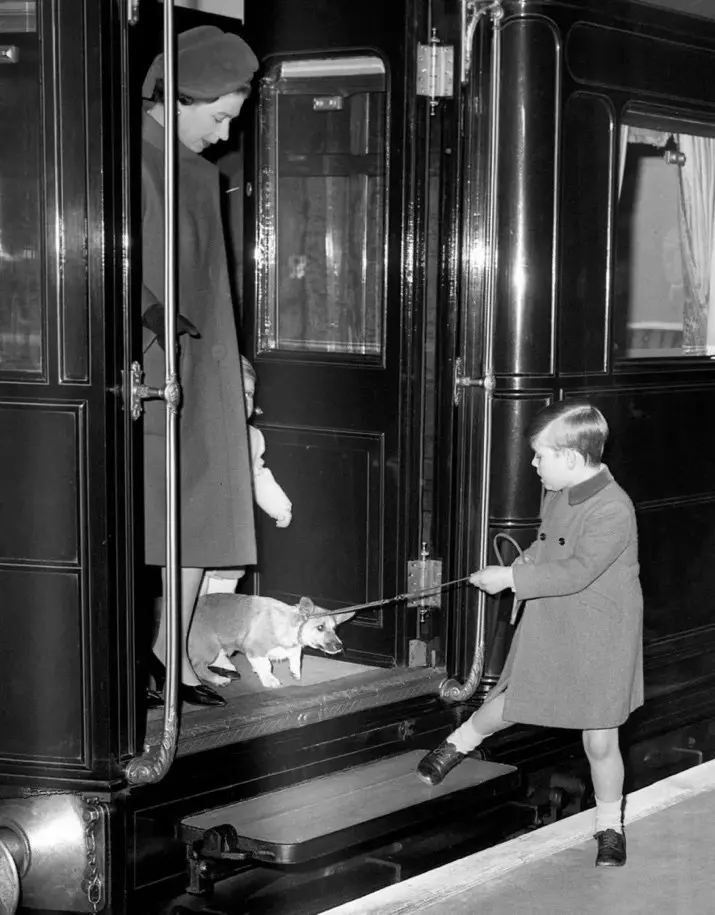 Via Google
Queen Elizabeth's corgis' caretaker Sarah Ferguson has praised "Muick and Sandy" as "national treasures."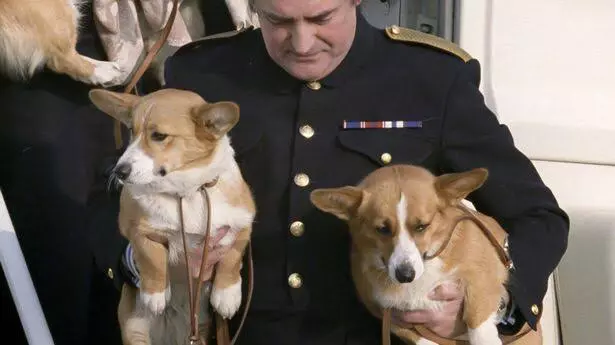 Via Google
During her appearance at the Henley Literary Festival, Prince Andrew's ex-wife stated that it was "a big honour" to have taken on the late monarch's two corgis.
Since the Queen's passing on September 8, the dogs have been residing at Royal Lodge in Windsor with the Duchess, Prince Andrew, and the five Norfolk terriers.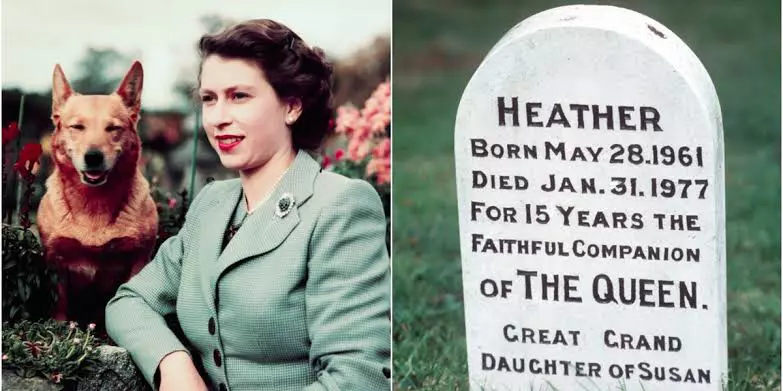 Via Google
Why the corgis? The answer, which may be comforting to parents, is that Princess Elizabeth desired one when she was seven years old in 1933 since some friends owned one.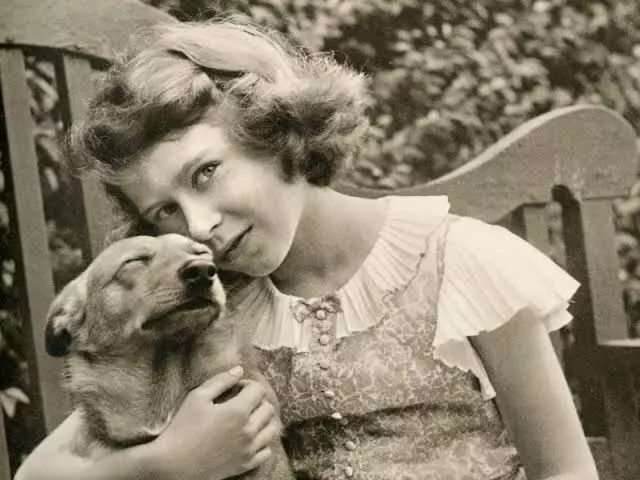 Via Google
In Wales, Pembroke corgis were common, but they were still relatively unheard of in England. Elizabeth's father, The Duke of York, contacted Thelma Gray, a reputable breeder, who sent the family three puppies from her Rozavel kennels in Surrey from which to choose.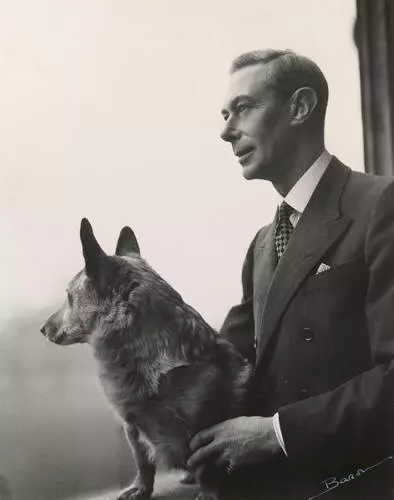 Via Google
Her early attachment to corgis began when her father King George VI received a corgi as a gift in 1933. His moniker was Dookie. Their dog was adored by Queen Elizabeth and Prince Margaret. In addition, a Pembroke Welsh corgi named Susan was sent to Queen Elizabeth II as a birthday present.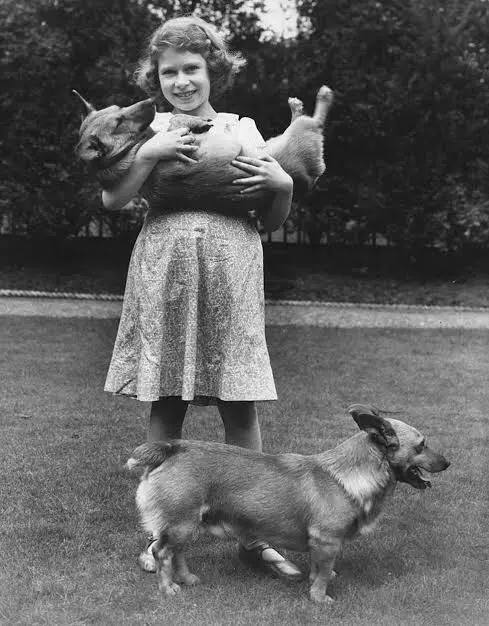 Via Google
According to the AKC, Susan "become the common ancestor for all of the queen's dogs," leaving behind "an remarkable genetic heritage."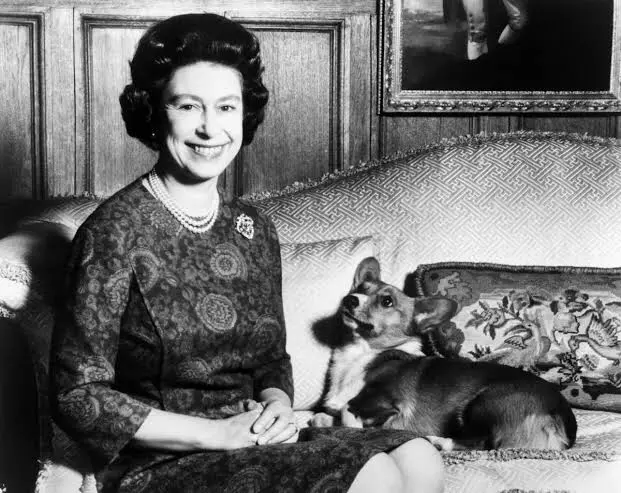 Via Google
Queen Elizabeth would eventually own more than 30 dogs as a result of Susan. Willow, Susan's final descendant, passed away in 2018.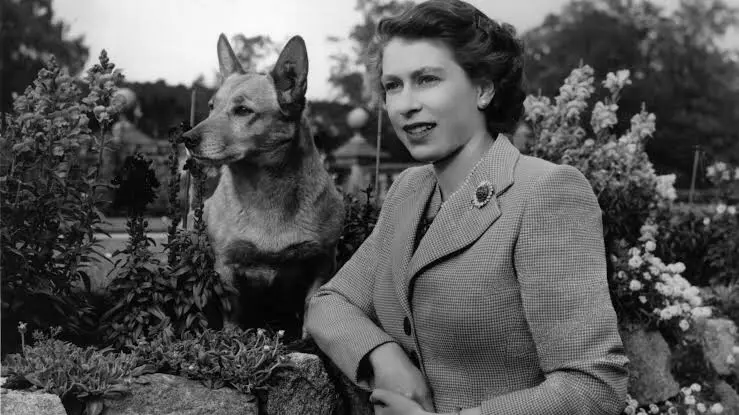 Via Google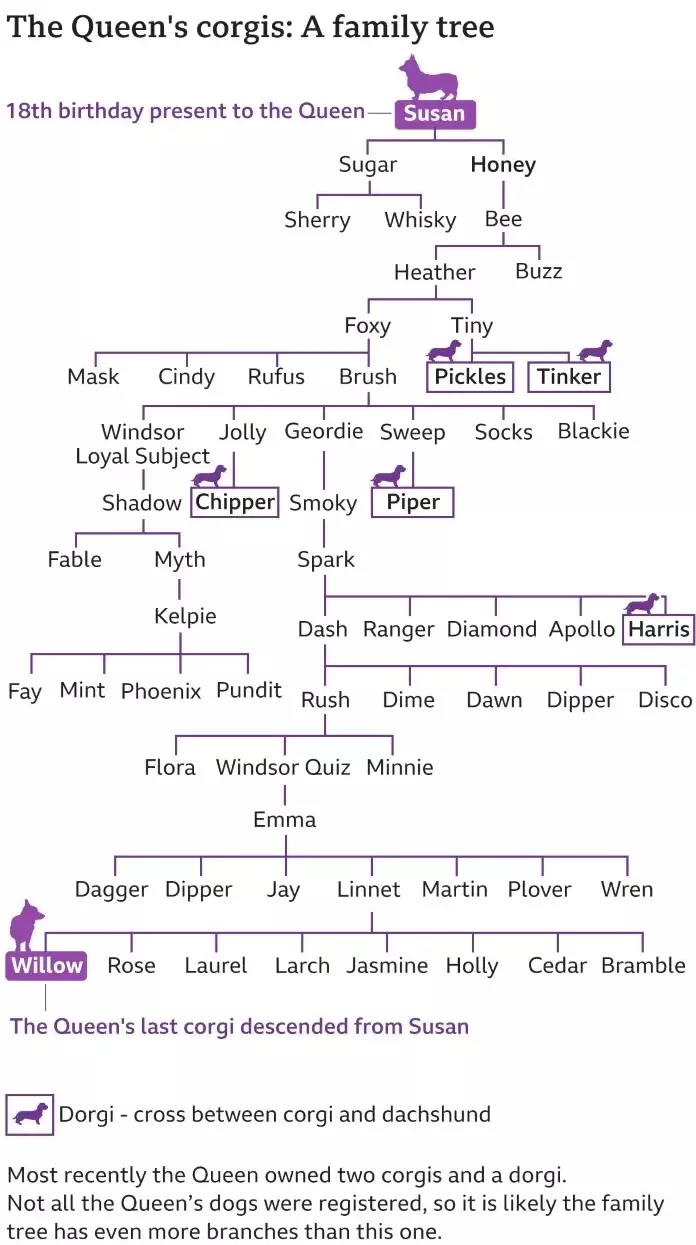 Via Google
Susan arrived on her 18th birthday and gatecrashed her honeymoon a few years later while being hidden under a rug in the royal carriage.
The Queen remarked in her grief, "I had always dreaded losing her, but I am ever so thankful that her suffering was so mercifully short."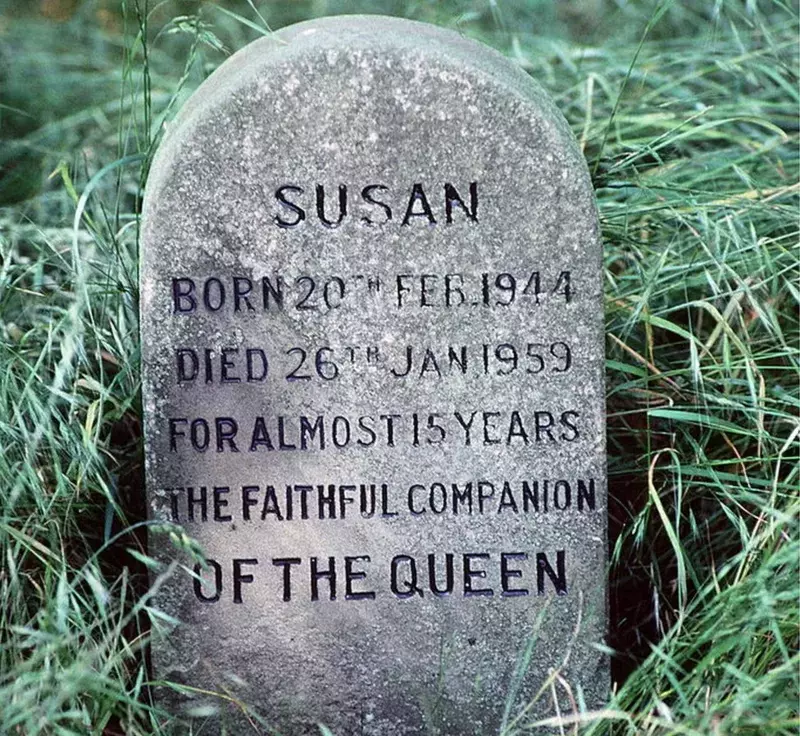 Via Google
Susan was laid to rest in Queen Victoria's beloved Sandringham cemetery, which she established.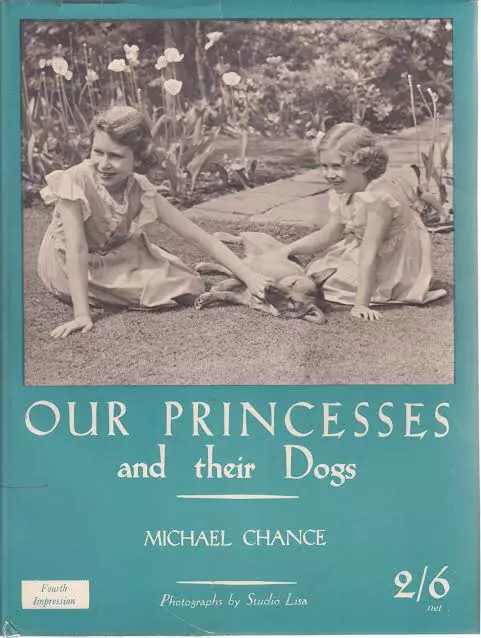 Via Google
A few years later, Lady Jane, another puppy, came from the same breeder. Then, around Christmas 1936, the York family and their pets were portrayed as "one very human family" in the sweet children's book Our Princesses and Their Dogs. Just days before the Duke's older brother abdicated and became the new monarch, the book—which is packed with dog photographs and family values—went on sale.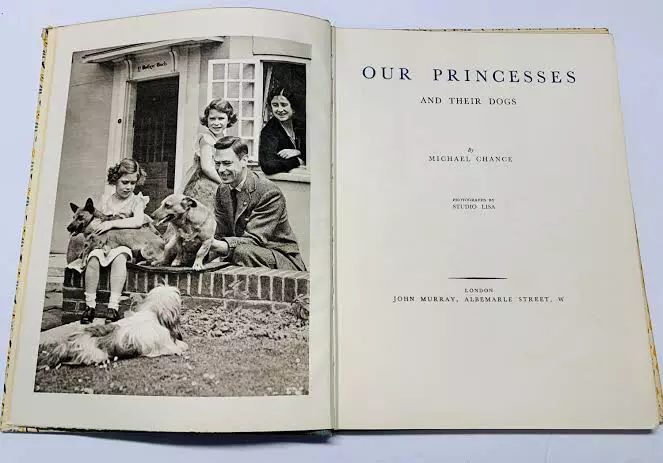 Via Google
Her Majesty didn't have many corgis because she adores them, but rather for a deeper reason.
According to the BBC, "the dogs represent a connection to her father and a carefree time." Every puppy Susan had after that was a method of holding onto a piece of that, and a reminder that dynasties endure.
And it's accurate. Through their most trying moments, the dogs have supported Queen Elizabeth II and others.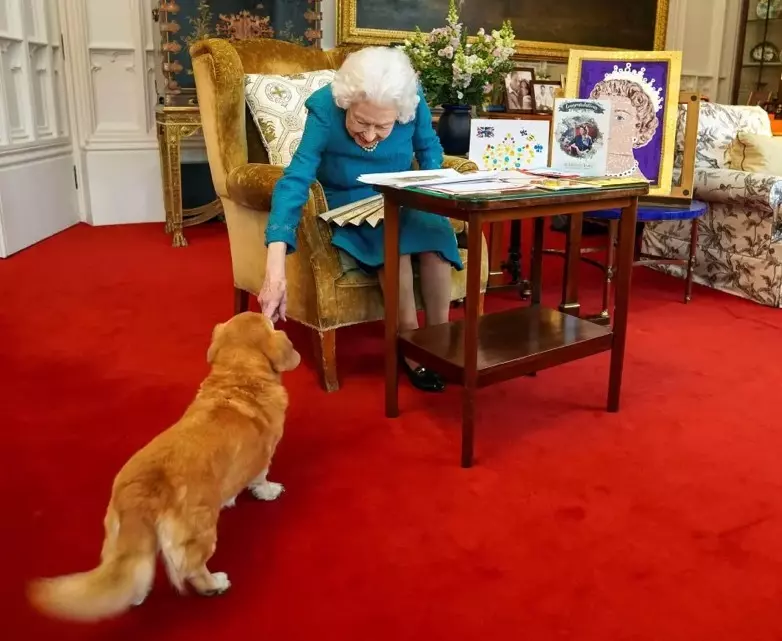 Via Google
In fact, Queen Elizabeth II had a reputation for leaving tense situations and taking her pets with her. Dr. David Nott, a war surgeon, recalled a time when his Post Traumatic Stress Disorder from the Syrian Civil War prevented him from speaking to Her Majesty.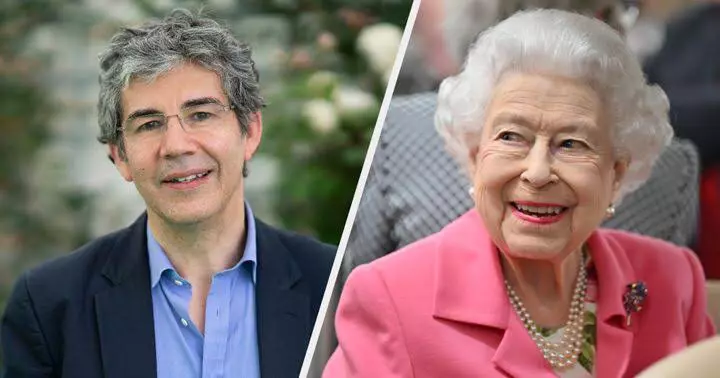 Via Google
"All of a sudden the courtiers brought the corgis and the corgis went underneath the table." The Queen opened a tin of biscuits. "And so for 20 minutes during this lunch, the Queen and I fed the dogs. She did it because she knew that I was so seriously traumatized," Dr. Nott described.
This time, the dog will prosper from the mending. Furthermore, it's comforting to know they're moving into a house where they will continue being adored.