Here Are The Gruesome Crime Stories You Wish To Never Heard!
By
Waleed Ahmed
Published on
Jul 28, 2022

These true stories can keep you up all night.
Serial killers, rapists, and arsonists are responsible for some of the most horrifying real crime tales. However, there are certain crimes whose action is so peculiar and unpleasant that it might keep you from falling asleep ever again.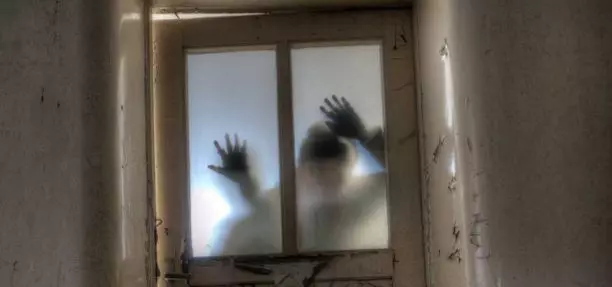 Via Google
These 11 horrifying real crime cases from decades past will serve as a reminder that terror may take many various, horrific forms, even though many of these legendary tales are eclipsed by more notorious cases.
1. The Boy In The Box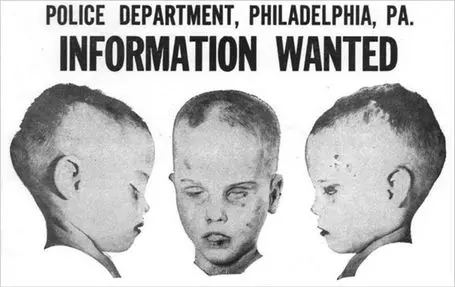 Via Google
A college student discovered a young boy's remains in the Philadelphia woods in February 1957 and called the police to report his horrifying discovery. The boy was discovered dead inside an old bassinet box after being severely battered. He had no idea who he was.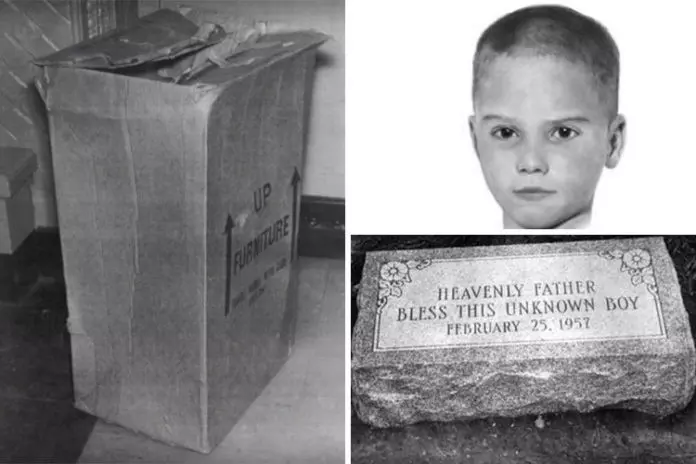 Via Google
Numerous people came forward with information about the crime, but the police were unable to independently confirm any of their claims. One woman, Martha, asserted that the boy was purchased by her violent mother. He experienced physical and sexual assault inside their roof. The fact that Martha was aware of information that had not been made public is what piqued the police's attention in her account. She asserted that the youngster had baked beans just prior to being battered to death, which supported the autopsy.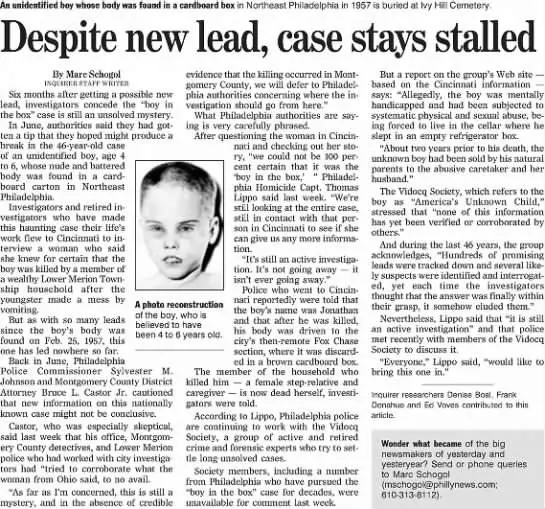 Via Google
She said that he had been showered just before he passed away, which was consistent with the coroner's discovery of water-pruned fingertips. Despite the fact that Martha's testimony appeared to be consistent with the evidence, her extensive history of mental illness rendered her an unreliable witness.
Another lead came from a psychic who accurately described a foster home near where the boy had been found, without ever having seen it. Remington Bristow, an employee at the examiner's office, followed the psychic's directions to the foster house. Inside, he discovered a bassinet matching the description of the bassinet box the boy was found in. He also found blankets similar to the one that was wrapped around the boy's body. Because there was no real incriminating evidence against the foster parents, Bristow's findings were dismissed as well.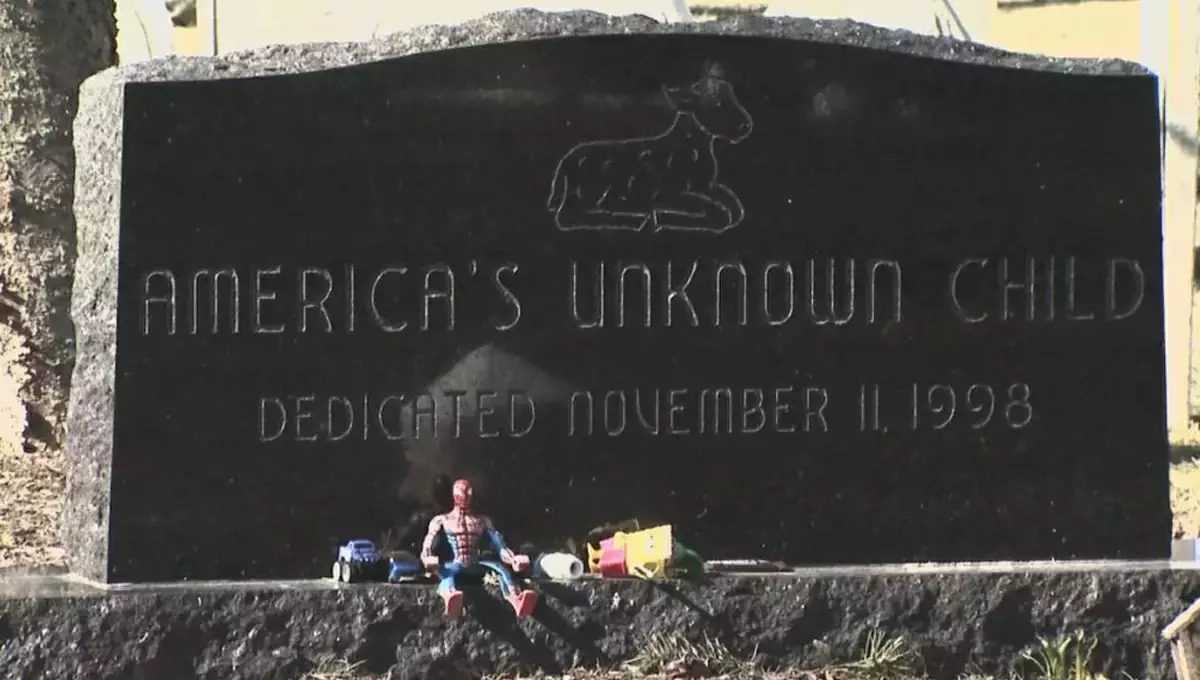 Via Google
62 years later, the case of the Boy in the Box has gone cold. Facial reconstruction technology has provided mock images of what the boy might have looked like alive, but no one has ever come forward to claim him. DNA and dental testing have also been attempted, with no success thus far. The identity of the Boy in the Box remains unknown to this day.
2. The Ice Box Murders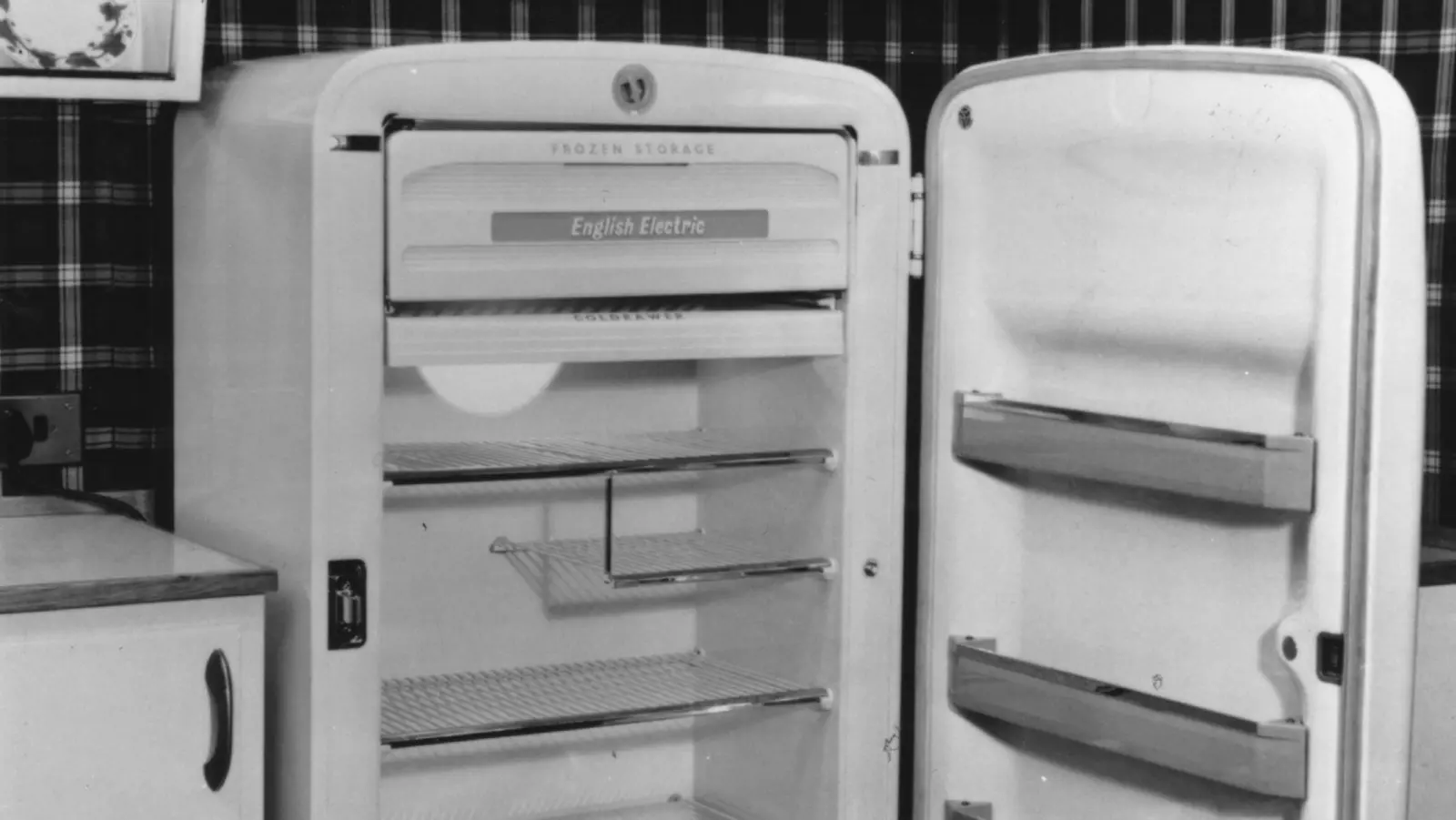 Via Google
In 1965, Fred and Edwina Rogers were living in Houston along with their grown son, Charles. The family mostly kept to themselves in their quiet neighborhood, especially given Charles's reclusive and antisocial behavior. In fact, many neighbors were not even aware that Charles lived at home with his parents, because he left the house each day before dawn and didn't return until well after nightfall.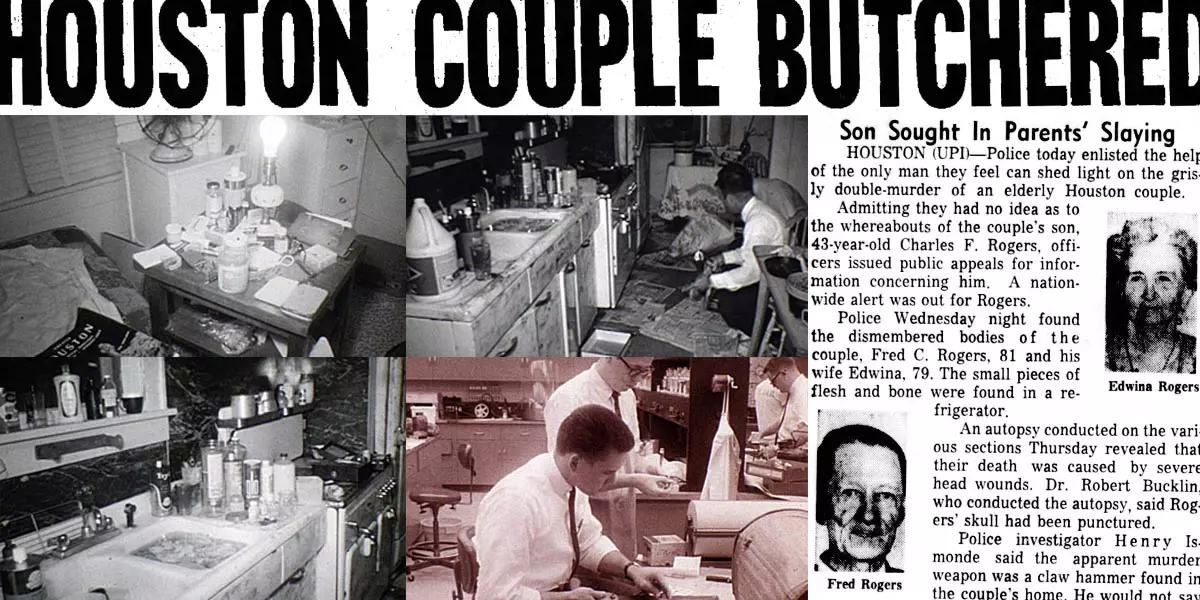 Via Google
When a family member hadn't heard from the Rogers in several days, he called the Houston police for a welfare check on his elderly aunt and uncle. The patrolmen were unable to locate Fred and Edwina, but they noticed food sitting on the dining room table. They opened the fridge and noticed numerous packages of meat, neatly stacked atop one another. Then they noticed two human heads in the vegetable bin. Additional officers arrived on the stomach-turning scene and slowly removed the packages full of dismembered body parts from the fridge. The remains were that of Fred and Edwina Rogers. The police deduced that Edwina had been brutally beaten and shot, while Fred suffered forceful trauma to the head. His eyes had been gouged out and his genitalia removed. The couples' innards had been flushed down the toilet. Charles was nowhere to be found.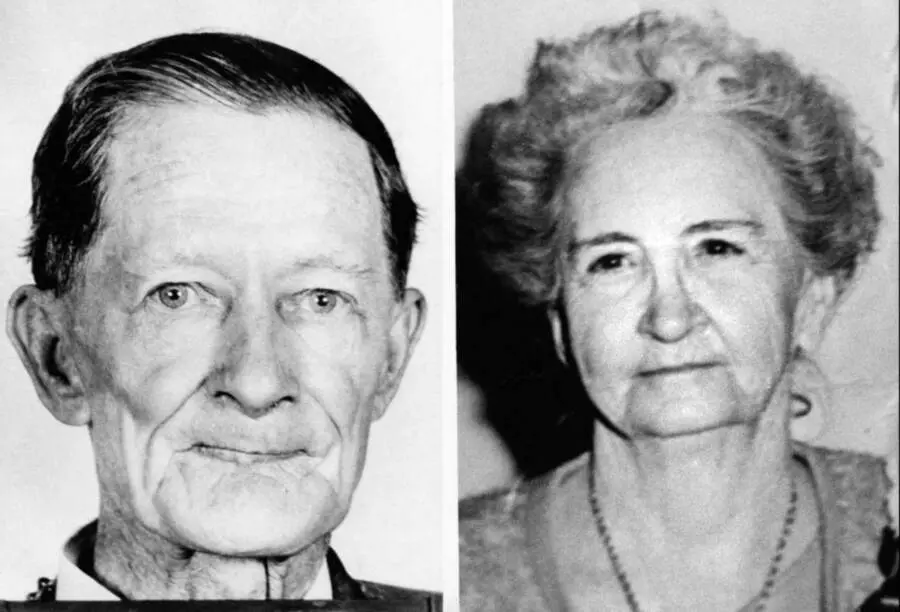 Via Google
Charles was, of course, the main suspect in this horrific crime. He appeared to have disappeared from the planet, nevertheless. Charles Rogers was never located, despite the fact that the authorities were able to gather several inconsequential pieces of evidence against him.
3. Dorothy Jane Scott
Via Google
Dorothy Jane Scott started getting ominous phone calls at work around the beginning of 1980. She was a single mother of a young child who initially paid the calls little attention until one night, when the ominous voice on the other end of the line instructed her to look outside. On her car's windscreen was a solitary, dead rose. The stalker who had her number would alternate between declaring his love for her and making threats of physical harm. The caller's voice sounded familiar, but Dorothy couldn't place who it was, so she told a few family members and acquaintances about it. She was never given the chance to learn.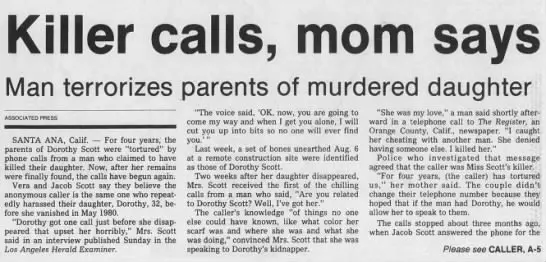 Via Google
One night, at a staff meeting, Dorothy noticed one of her co-workers looked ill. She and another colleague drove the man to a nearby hospital. The doctors said he had a nasty spider bite and needed a prescription. While the two co-workers were waiting for the prescription to be filled, Dorothy went out to the parking lot to get her car. It was the last time she was seen alive.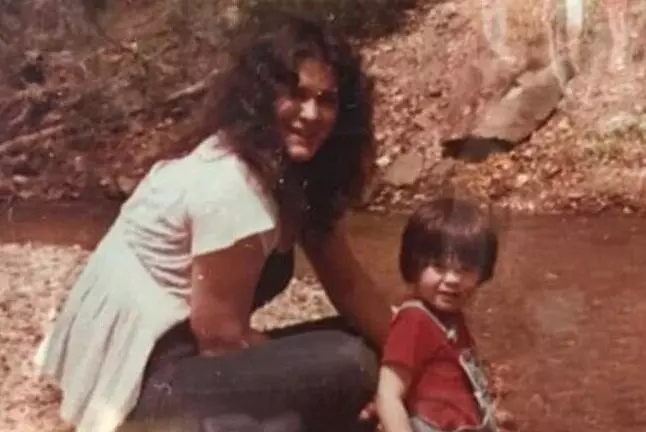 Via Google
Her co-workers testified that after she did not return, they went out to meet her in the parking lot. At that moment, they saw her car speeding away, so they assumed there was an emergency with her son.
Dorothy never returned home to her son nor did anyone hear from her again. Four years later, her charred bones were found at a construction site. Adding another layer of mystery to the case is the fact that a set of dog bones was found right next to her remains. Though people on the internet are still discussing the case today, no one was ever convicted or held in suspicion, and the mysterious caller was never found.
4. The Chicago Tylenol Murders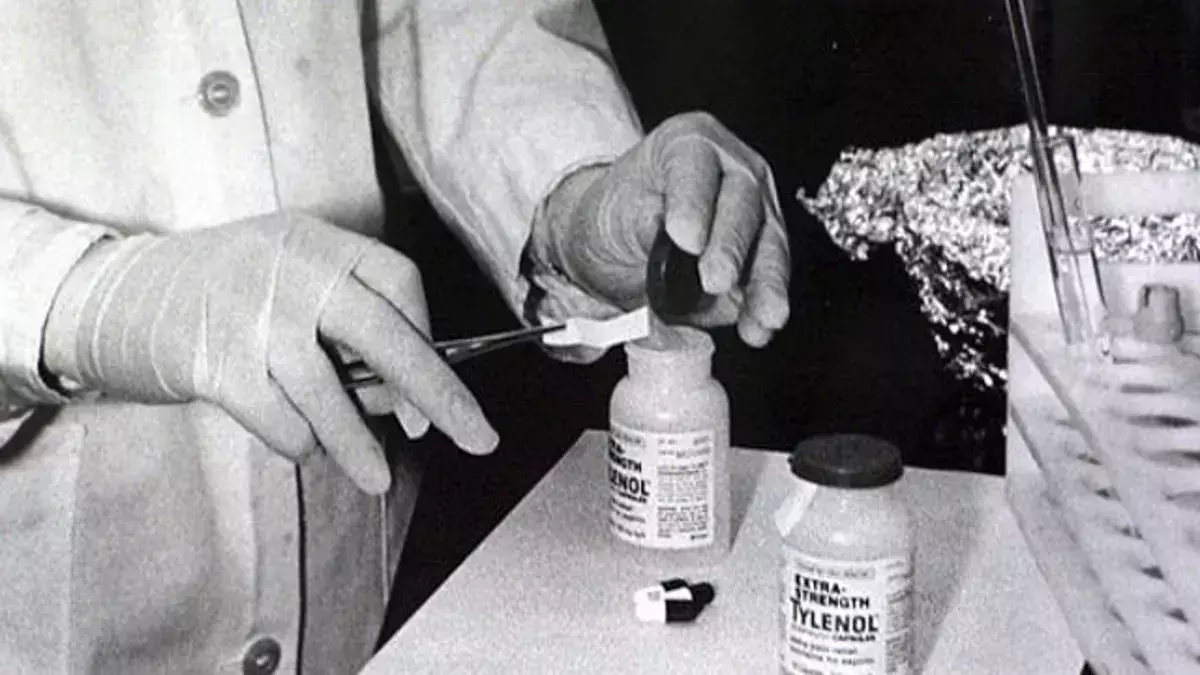 Via Google
A 12-year-old girl in Chicago died immediately after taking an Extra Strength Tylenol in September 1982. After taking the same medication that day, a man passed away in a hospital. Two members of his family then came after. More persons in Chicago who appeared to be in good condition during the following few weeks died, and the only thing they had in common was that they had taken Extra Strength Tylenol just before they passed away.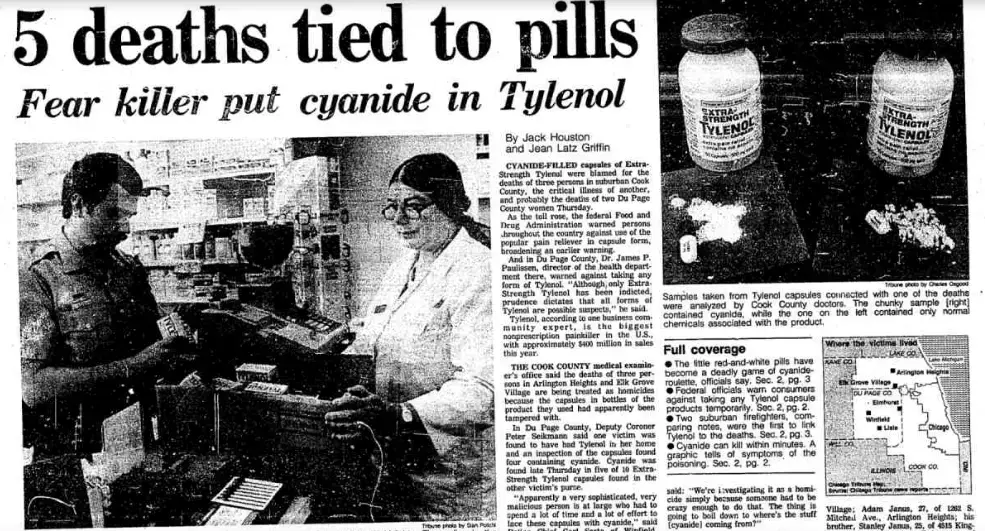 Via Google
It was found that several of the Extra Strength Tylenol pills had been poisoned with potassium cyanide as bottles were recalled by Johnson & Johnson. After this became known, Johnson & Johnson ran multiple advertisements urging consumers to stay away from the product. The business got to work quickly developing a triple-sealed package that would deter tampering.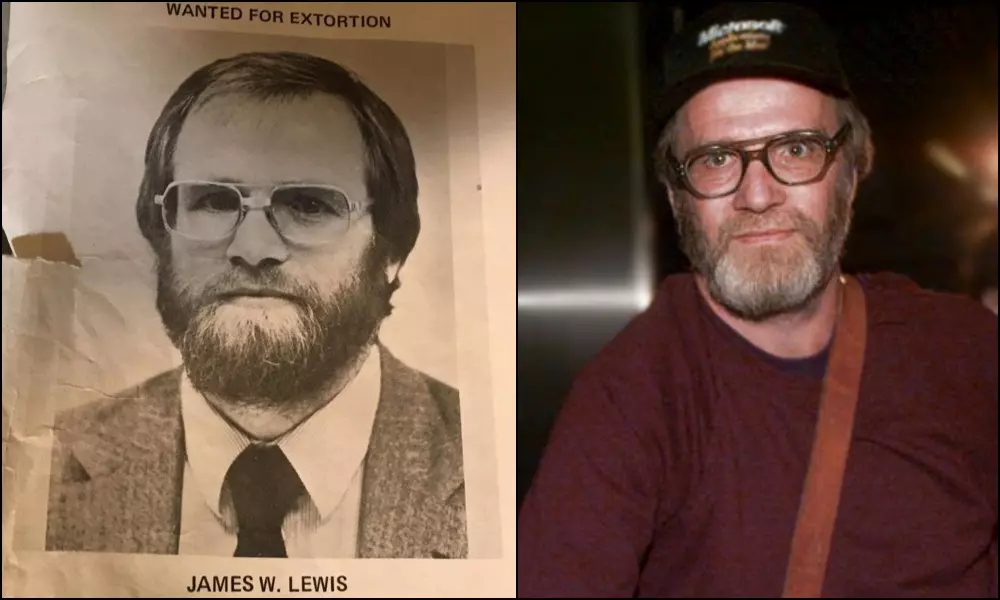 Via Google
James William Lewis of New York City contacted Johnson & Johnson claiming that he was responsible for tampering with the bottles and filling the capsules with cyanide. He demanded $1 million in exchange for him to stop. He was arrested for the crime and although he wasn't found guilty, he was still imprisoned for extortion.
Even after Johnson & Johnson fortified their Tylenol bottles against tampering, the widespread news of what had happened in Chicago prompted crimes of a similar nature all around the country. Several more people died from cyanide poison found in other over-the-counter medication.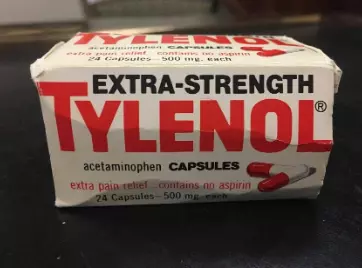 Via Google
The Chicago Tylenol Murders is one of the few true crime stories to spark real change in the country. The quality control of pharmaceuticals increased tenfold, as did the security of their packaging. Although the FBI didn't have enough evidence to convict anyone of the crime, it is widely believed that James William Lewis and his wife were indeed responsible.
5. The Girl Scout Murders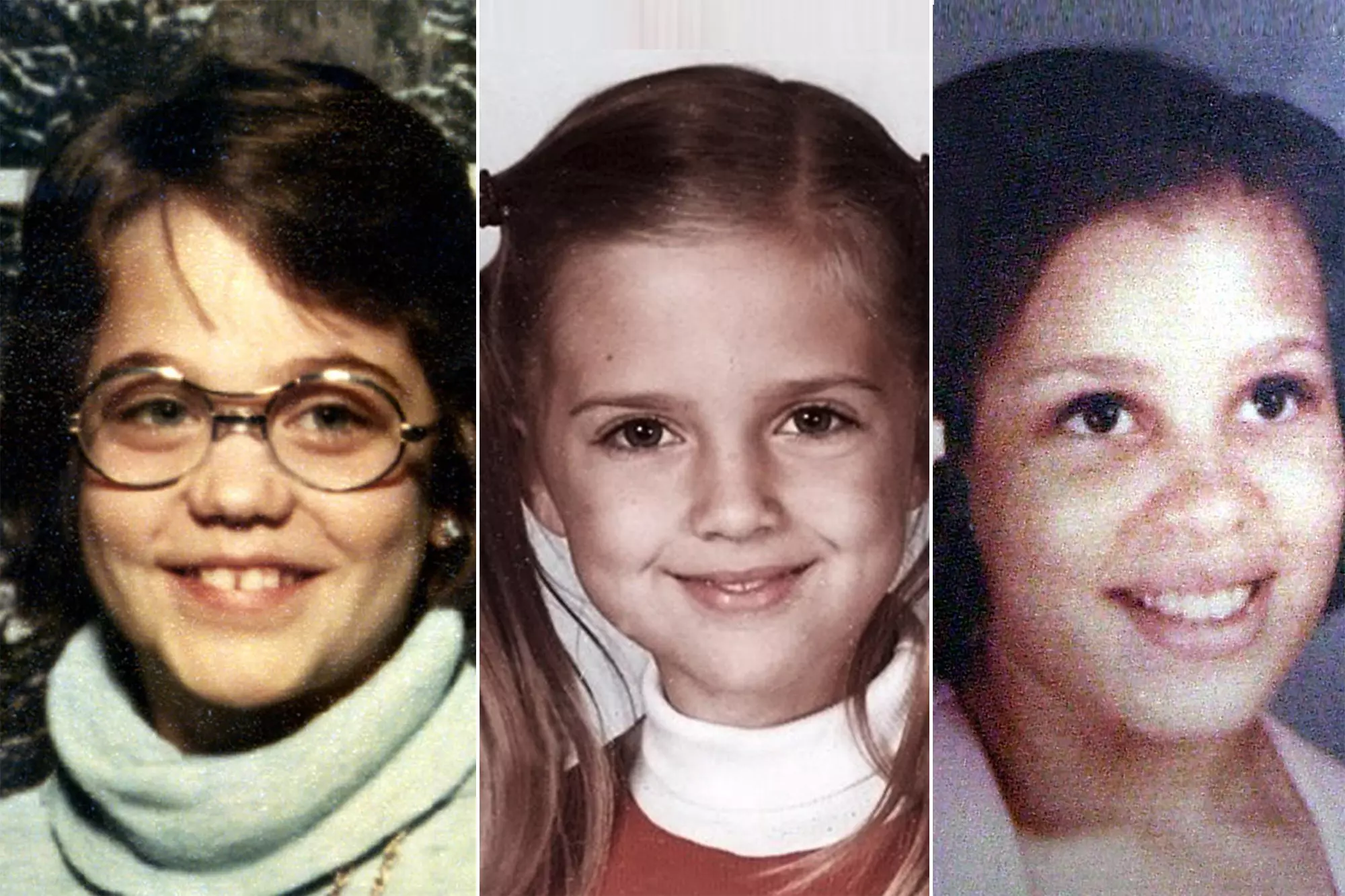 Via Google
Three young Girl Scouts who were camping in Oklahoma during the summer of 1977 were raped and killed. The three girls, Lori, Michelle, and Doris, ranged in age from eight to ten. A camp counsellor discovered a troubling note in her baggage around two months before the murders. The assailant made a promise to kill three campers. The camp counsellor brushed off the menacing note as nothing more than a practical joke because she was aware that young campers love to tell scary stories around the campfire—a judgement she would later come to regret.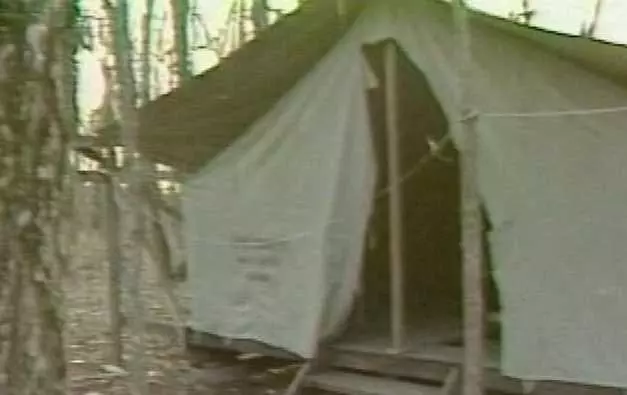 Via Google
The bodies of the girls were discovered in their sleeping bags on the trail leading to the camp showers on June 13 early in the morning. The only things their murderer left behind were a bloody footprint and a red flashlight.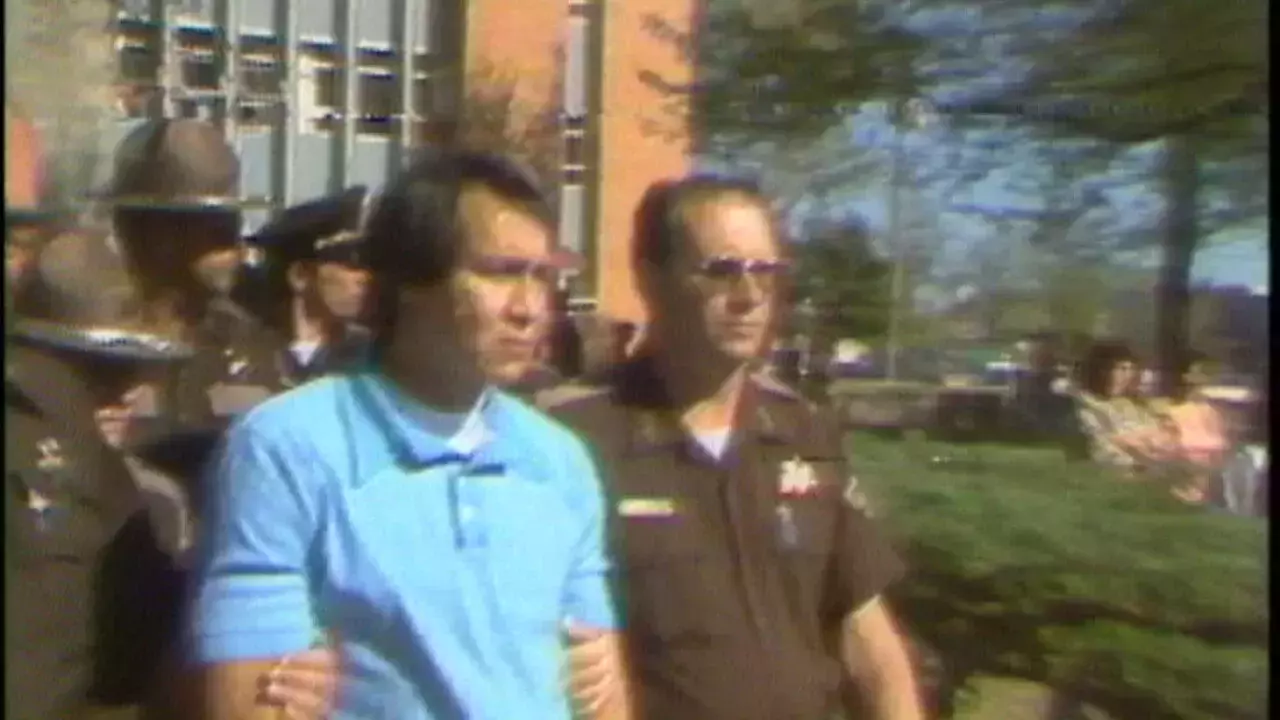 Via Google
The prime suspect in the Oklahoma Girl Scout Murders was Gene Leroy Hart, an escaped convict. Hart had been raised about a mile from Camp Scott and at the time of the murders he was at large after escaping from prison, where he had been serving time for burglary, kidnapping, and rape. A local jury acquitted Hart of the crime, citing a lack of evidence. However, Oklahoma police consider the case solved.
To this day, no one knows if Gene Leroy Hart got away with murder, or if the true killer was someone else entirely. Either way, the girls' killer never saw justice.
6. The Unicorn Killer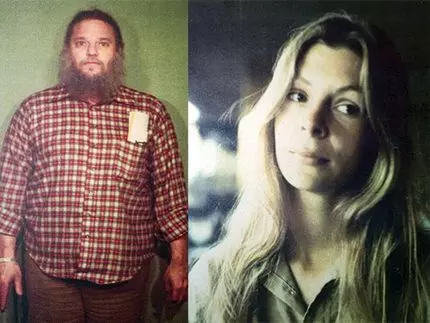 Via Google
Ira Einhorn gave himself the moniker "The Unicorn" as a teenager, which is his German last name translated into English. When he killed his ex-girlfriend Holly Maddux, the murderer was an anti-war and environmental activist.
After leaving Einhorn's Philadelphia residence in early September 1977 to get her belongings, Maddux vanished. When authorities questioned Maddux's ex-boyfriend about her whereabouts a few weeks after her death, he said she had vanished while en route to the local co-op. Police discovered Maddux's body in a trunk in Einhorn's closet 18 months after his death after neighbours started complaining about a foul stench. Einhorn fled to Europe a few days before he was set to go on trial.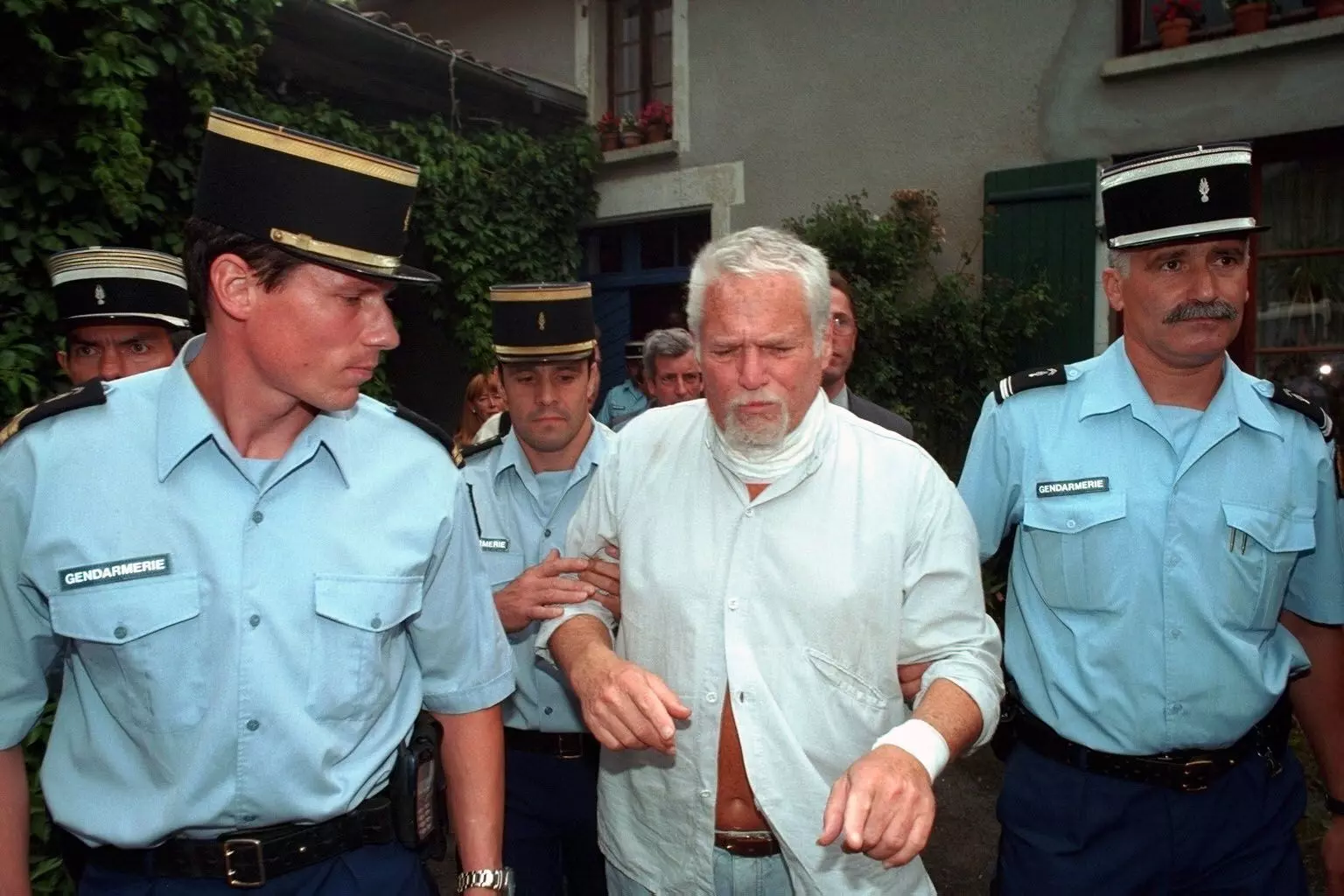 Via Google
As Einhorn had already been arraigned, the court was able to try, convict, and sentence him in absentia. Despite this fact, Einhorn managed to remain in France for 23 years, even getting married while craftily evading extradition. The U.S. government was finally able to bring him back to the states and re-convict him in 2002. Einhorn is now serving a life sentence without the possibility of parole.
7. The Granny Killer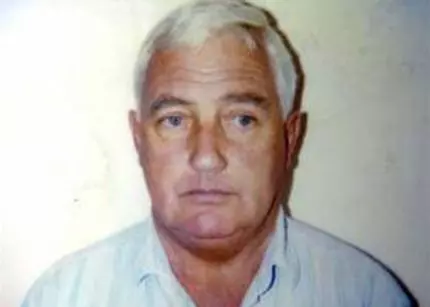 Via Google
John Wayne Glover, an English-born Australian serial killer who prayed on elderly ladies, including the widow of artist Will Ashton, was notorious for his crimes. Glover savagely attacked six elderly women over a 14-month period between 1989 and 1990 before killing them. He attacked his victims with his hands at times, while other times he used hammers, his victims' pantyhose, and other things.
Many of his victims were simply women he saw walking past him on the street with whom he struck up casual conversation. In addition to attacking and murdering those six women, Glover was also accused of molesting and sexually assaulting several other elderly women.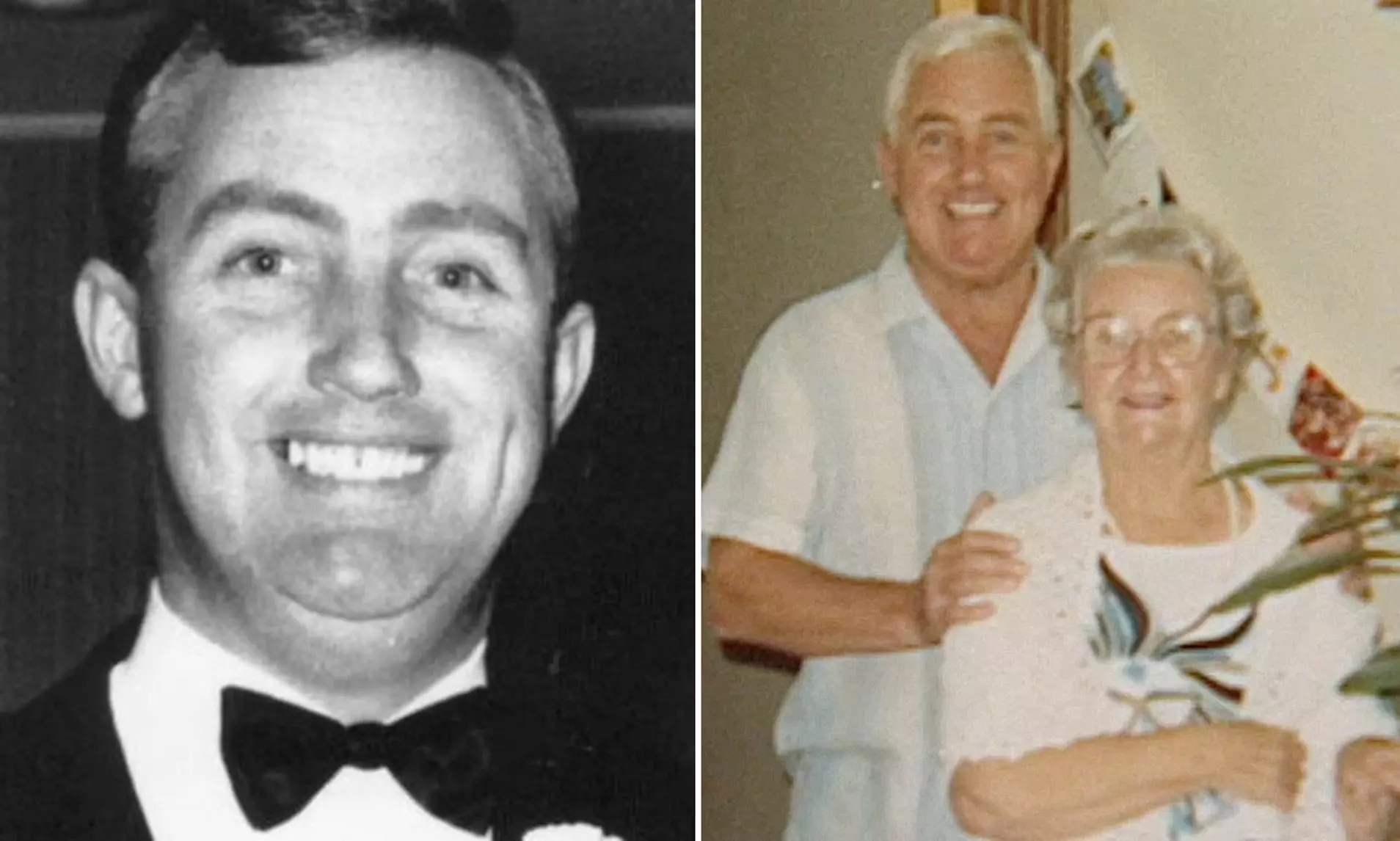 Via Google
Though sane, Glover had a significant personality problem, which may or may not have been related to his tumultuous relationships with his mother and mother-in-law, according to a psychologist who testified at his trial. Glover committed suicide in 2005 after being found guilty and given a prison term. He gave his last visitor a drawing of two trees and the number 9 a few days before he passed away. According to reports, Glover was actually responsible for nine killings in addition to the six for which he was found guilty.
8. The Girl in the Box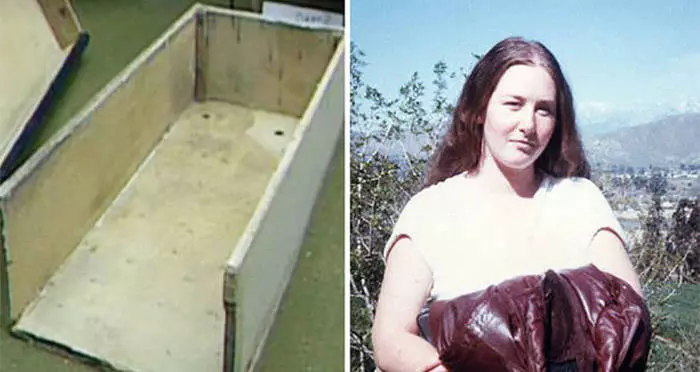 Via Google
Colleen Stan, age 20, was travelling in northern California to a friend's birthday when her abductor Cameron Hooker and his wife Janice picked up the hitchhiker. Stan would spend a large portion of the following seven years imprisoned in a cage with no access to light, sound, or fresh air after being persuaded by the Hookers that a sinister and frightening group would murder her and her family if she disobeyed.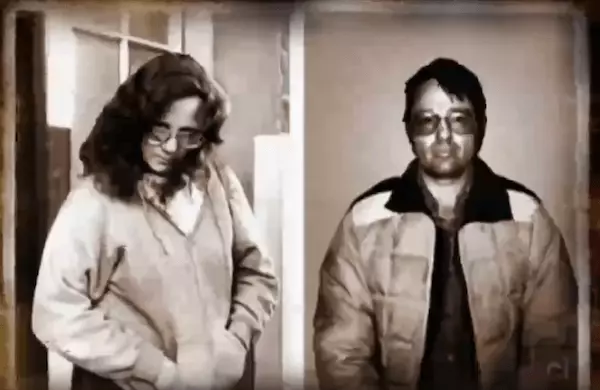 Via Google
The young woman was to be Cameron's sex slave, however there was no initial penetration, per an agreement between Janice and Cameron, and subsequently through a forcibly signed contract with Stan. Stan was tormented and raped with numerous things after being released from her box, where she had to spend up to 23 hours a day eating leftovers of cold food and using a bedpan. After being held captive for several years, a brainwashed Stan was let to visit her family once and even obtained a job. But everything went horribly wrong when Cameron declared that Stan should be his second wife. Stan ultimately boarded a bus and escaped to her family, while Janice cooperated fully and turned her husband up in exchange for immunity.
These are some of the most horrifying cases that ever happened. Let us know in the comments if you know any similar case.