10 Wedding Industry Horror Stories That Might Make You Want To Elope!-2
By
Echo
Published on
Oct 20, 2022

"Wedding photographer here! A few years ago, we shot this beautiful Catholic wedding, with a large reception at an expensive golf course. While we were out taking photos of the newlyweds on the course, the bride's uncle hit up the open bar at cocktail hour. The problem? He was a recovering alcoholic".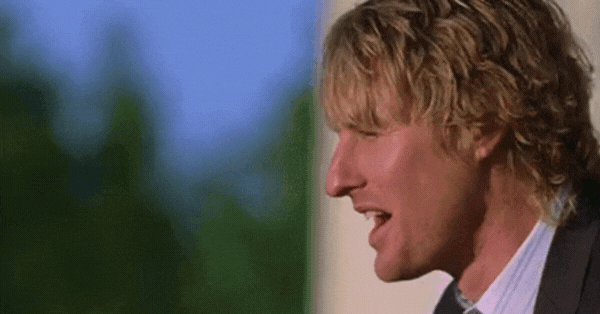 Via Giphy
"Not even a delicious dinner could soak up the booze, and right after dancing started, we saw a ton of waitstaff bolting for the door to the parking lot. The newlyweds ran outside to see her uncle, without many clothes on, chasing another family member with a machete in the parking structure! We stood there in horror as he jumped in his truck and sped off into the night, as the police were called. We went back inside, packed our things, quietly thanked the couple for a lovely day, and left." —Ashley Durham

"At a wedding we were photographing at an upscale Malibu venue, we had the worst wedding planner and caterer ever. The planner was essentially useless all day and showed up dressed like a call girl, which whatever — stuff got done, that's all I cared about. Dinner rolled around, and we sat patiently waiting for our plates which never showed up. We let the planner know that we still hadn't gotten dinner even after the last table had been served, and she didn't do anything about it."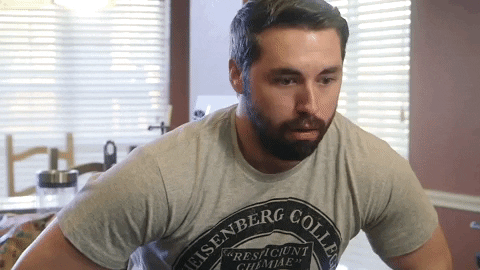 Via Giphy
"Since getting dinner is in our contract, I spoke with the caterer who said they'd fix us a plate. Since dancing had already started, we took turns eating so no coverage was lost, and as I am scarfing food down, I look at my fork and see a dead cockroach with my cold salmon. Turned out the caterers had forgotten about us because the planner never reminded them, and they had gotten our food from the trash bin. To add insult to injury, after the wedding, the planner offered to refer us to future couples — for 25% of our fee. WTF?!" —Ashley Durham