Are You Excited About These New And Returning TV Shows Coming In July?
By
Waleed Ahmed
Published on
Jul 05, 2022

A brand-new season of television is just around the corner, and with it comes the summer. In addition to returning fan favorites like Stranger Things, Umbrella Academy, Better Call Saul, and others, new shows including Obi-Wan Kenobi, Ms. Marvel, and House of the Dragon will also make their debuts. How is it possible for anyone to keep track of all these impending premieres when there are so many new (and old) series coming out? Fear not; that is why we are here.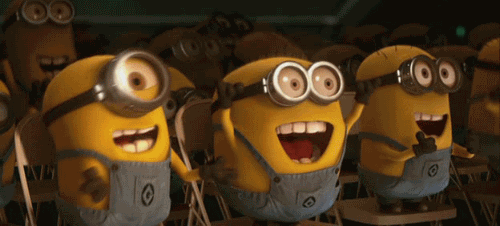 Via Giphy
Here are our picks for the most anticipated TV shows premiering and returning this summer on TV channels like AMC and streaming services like Netflix, Amazon Prime Video, HBO Max, Disney Plus, Apple TV Plus, Hulu, and others.


Stranger Things 4, Vol. 2
Via Google
You've undoubtedly been screaming about Season 4 to anybody who would listen, if you're anything like me. Fortunately for us, we can now put all of our theories to rest and determine how the Hawkins team will prevail. There isn't a lot of information available regarding the finale's actual narrative, but we can guess that our favorite characters will return to the Upside Down to finally vanquish Vecna, AND there will be a memorable Eddie Guitar moment. This time, there will be two additional episodes, for a total of nearly four hours of fresh material.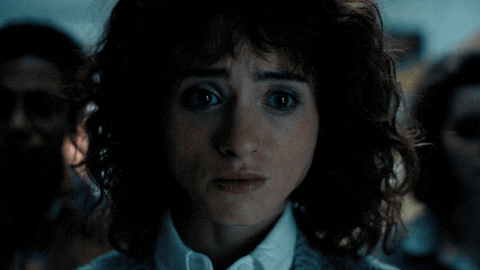 Via Giphy
The Plot is when a new terror begins to emerge from the Upside Down, the kids will have to band together once again to defeat a threat greater than the likes of any they've faced before. The Duffer Brothers promise that this season will have a more "horror movie" vibe, going so far as to cast Robert Englund (aka Freddy Krueger) in a unspecified new role.
Stranger Things season 4, volume 1 premieres on Netflix on May 27; volume 2 premieres on Netflix on July 1


Pretty Little Liars: Original Sin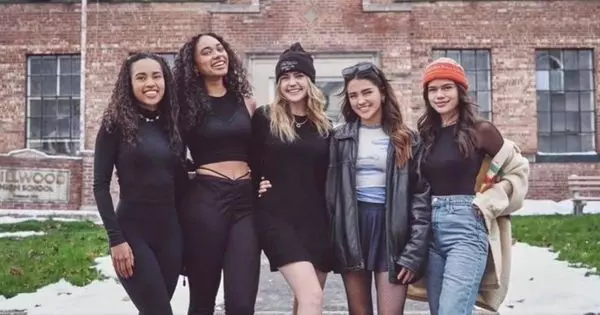 Via Google
Twenty years after a catastrophic incident that nearly tore the village of Millwood apart, a new generation is left to pick up the pieces in Pretty Little Liars: Original Sin. The show focuses on a group of teenage girls who are punished for their parents' sins and are tormented by an unidentified adversary known only as A. And if you enjoyed the original series, I have no doubt that you will adore this spinoff.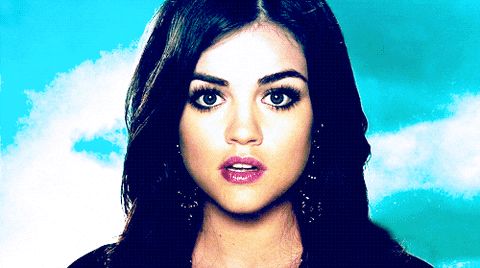 Via Giphy
Starring: Chandler Kinney, Maia Reficco, Bailee Madison, Zaria, Malia Pyles, Alex Aiono, Mallory Bechtel, Eric Johnson, and more.

When it premieres: July 28 on HBO Max


High School Musical: The Musical: The Series, Season 3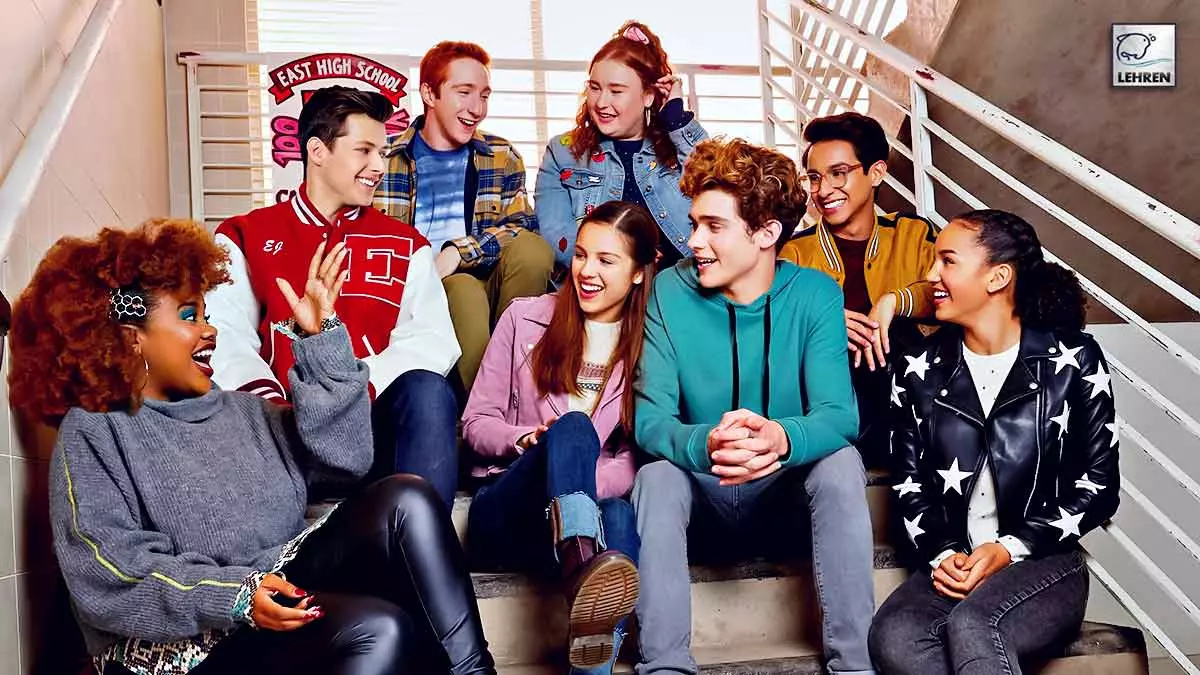 Via Lehren
The East High crew is performing Frozen as they depart for summer camp. As audition time approaches, tensions are sure to rise, and with EJ presiding over the musical's direction, who knows how it will all turn out. Since EJ and Gina are now a couple, there may be some potential for a love triangle involving Ricky, the three of them, and Gina. Along with our beloved Wildcats, Corbin Bleu, Jason Earles, JoJo Siwa, and Jesse Tyler Ferguson will play for them this year. And Olivia Rodrigo will make a comeback this time around as a guest star. This season is bound to make a splash because it features songs from High School Musical 2, Frozen, and more.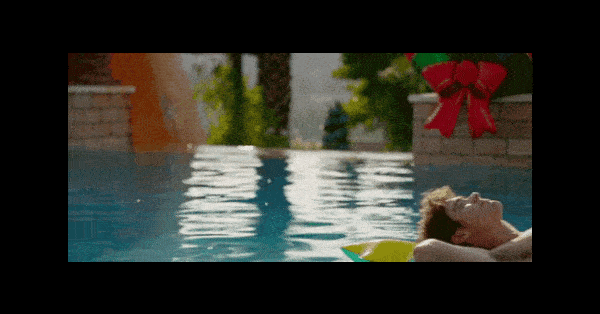 Via Giphy
High School Musical: The Musical: The Series, Season 3 premieres on Disney + on July 27.

Better Call Saul, Season 6, Part 2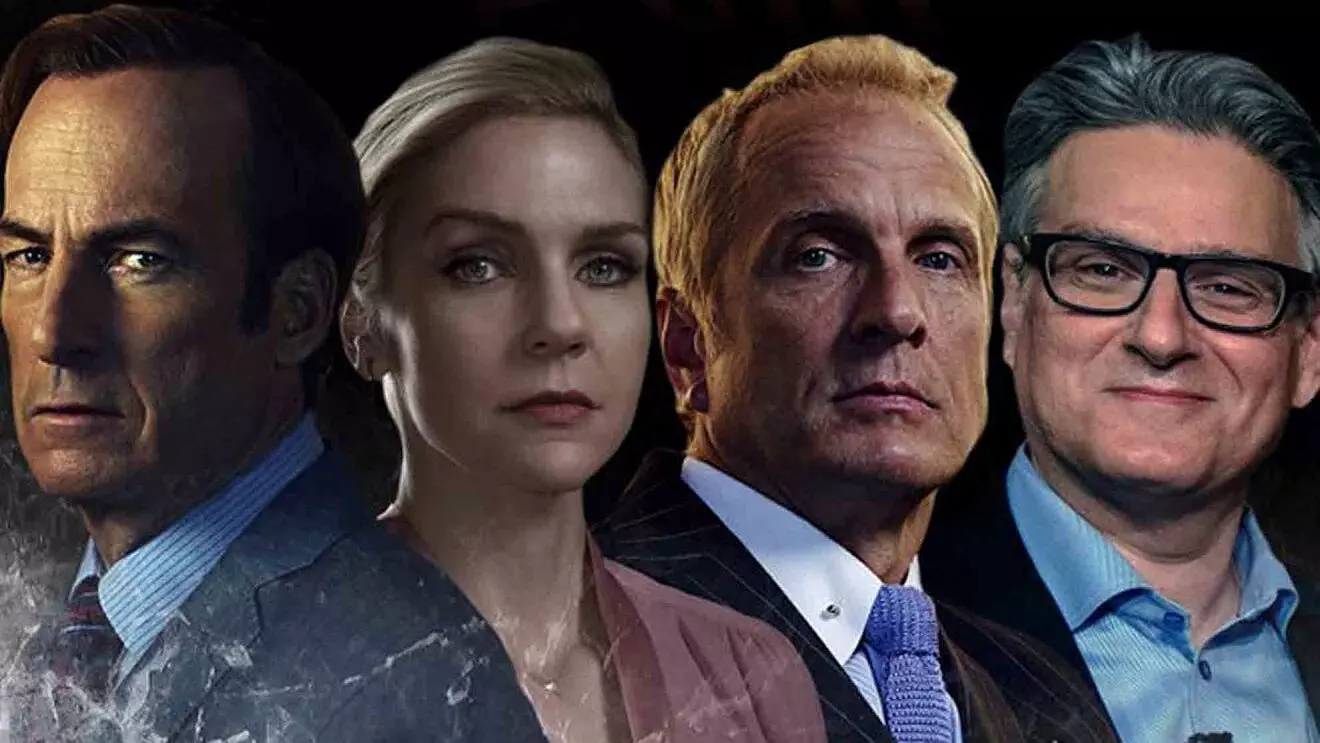 Via Marca
The sixth and final season of the Breaking Bad spinoff is currently airing, but like many other shows these days, it has been split into two parts. The second part will begin in July, and will likely bring Saul, Mike Ehrmantraut, Gus Fring, and the rest of the gang to where the characters start in Breaking Bad. What does it mean for Kim Wexler and other characters who do not feature in the previous show? We'll just have to wait and see.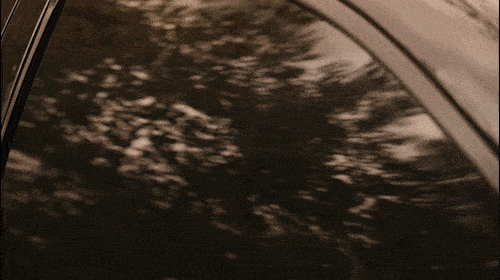 Via Giphy
The final batch of episodes have come, and sadly, it's time to say goodbye to Saul Goodman. As we rapidly approach the events of Breaking Bad, things are becoming way more stressful for Jimmy and Kim as their past sins start to catch up to them. Also this season, Bryan Cranston and Aaron Paul will reprise their roles as Walter White and Jesse Pinkman. It's gonna get messy, but it's so worth the ride.

Better Call Saul season 6, part 2 premieres on AMC on July 11


Maggie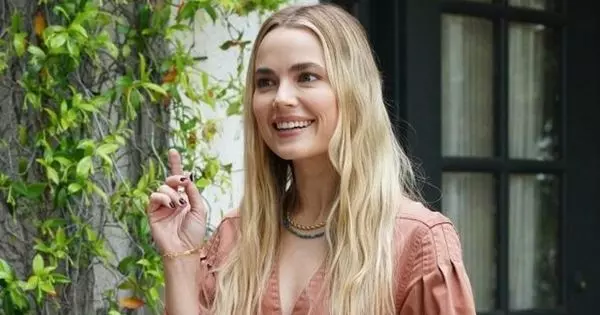 Via Google
Since she was a teenager, Maggie has had the ability to predict the future. Maggie meets Ben, the guy with whom she is ostensibly destined to spend the rest of her life, while doing readings at a party. The only issue is that Ben recently moved in with Maggie's neighbor, who also happens to be his high school love. I am really eager for the world to watch this series because it is truly fantastic. And let me just add that David Del Rio and Rebecca Rittenhouse have AMAZING chemistry together! Like, when these two are together, it's like pure bliss. I need at least five more seasons of this series since it is such a pure joy and keeps me sane.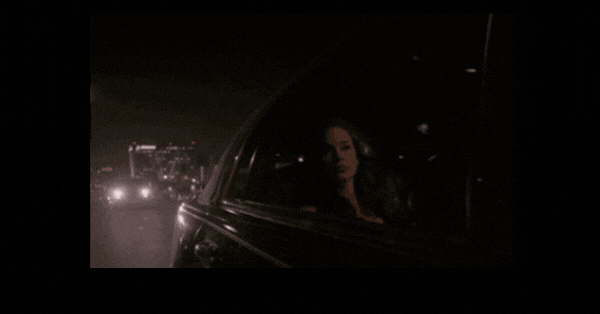 Via Giphy
Starring: Rebecca Rittenhouse, David Del Rio, Nichole Sakura, Chloe Bridges, Chris Elliot, Angelique Cabral, Leonardo Nam, Kerri Kenney, Ray Ford, Adam Korson, and more

When it premieres: July 6 on Hulu. July 6 on Hulu.


The Terminal List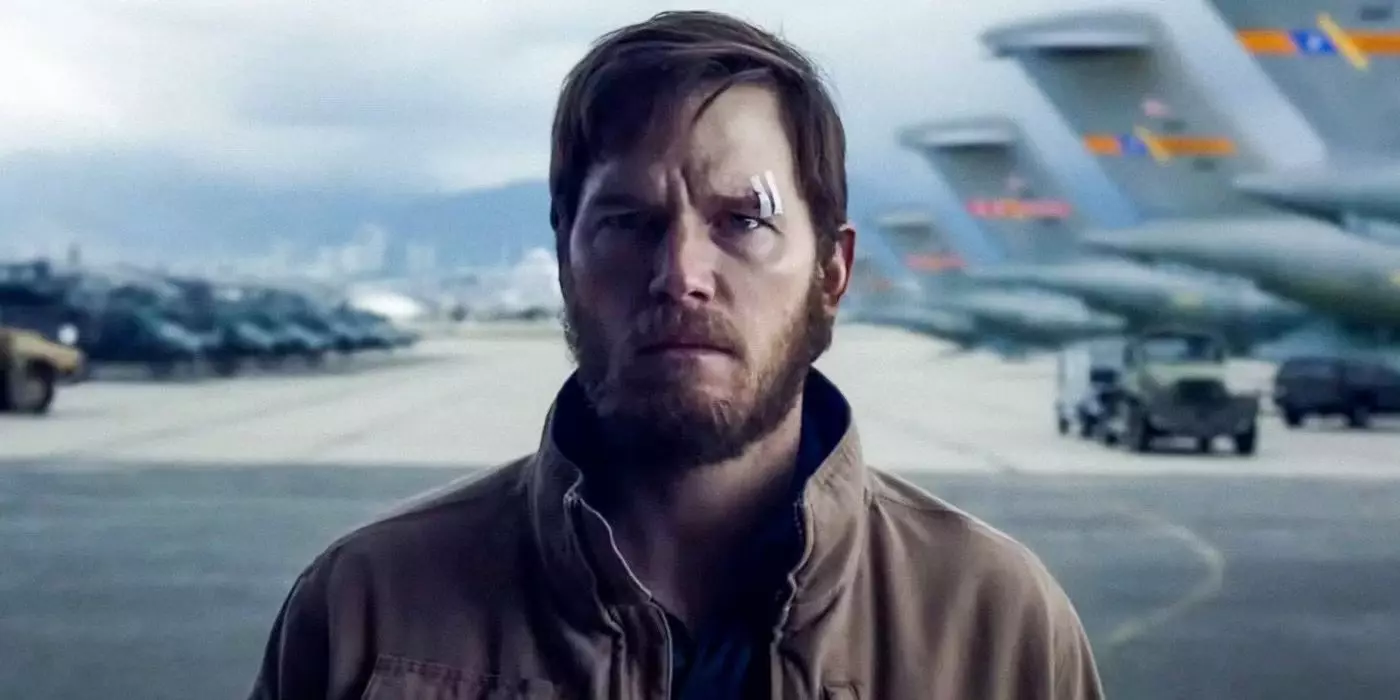 Via Google
Lt. Commander James Reece, played by Chris Pratt, is on a quest for vengeance to learn the truth. Reece goes home to be with his family after his whole unit of Navy SEALs is ambushed while on a clandestine assignment while coping with memories of the incident and what actually occurred. Reece learns that what actually occurred there is worse than he could have ever imagined when more information comes to light. Chris Pratt's first significant TV series role since Parks and Recreation is in this one.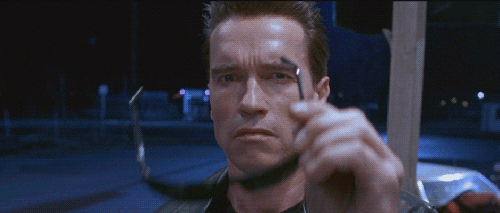 Via Giphy
Starring: Chris Pratt, Taylor Kitsch, Constance Wu, Jeanne Tripplehorn, Riley Keough, Patrick Schwarzenegger, Arlo Mertz, and more
When it premieres: July 1 on Prime Video

Virgin River, Season 4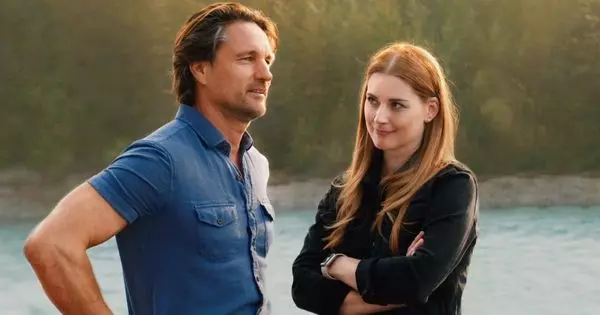 Via Google
If you're ever in the mood for a drama-filled wholesome hometown show, then Virgin River is the perfect choice. Season 4 will pick up right where the previous season left off, with Mel announcing her pregnancy to Jack, with the added twist that she doesn't know if it's Jack or her late husband Mark's baby. Despite this minor setback for the couple, Mel starts this new season with a new sense of optimism as she hopes her dream of becoming a mother will finally come true. But, of course, things are never that easy, especially when a new and handsome doctor arrives in town.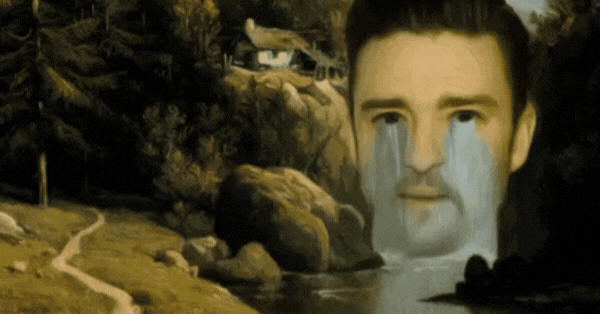 Via Giphy
When it returns: July 20 on Netflix.


Solar Opposites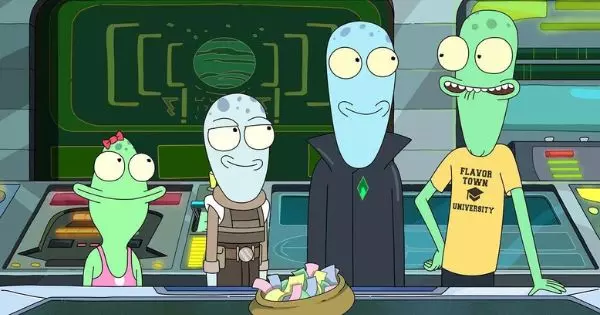 Via Google
The return of our favorite aliens is much better than before. The clan is now here to stay and essentially free to do anything they want because Korvo is no longer focused on the objective or saving the ship. This season will have new acquaintances, cunning adversaries, and even a glorious opportunity for those imprisoned inside the wall to at long last escape. I honestly can't wait for Solar Opposites' third season since I have a feeling it will be even funnier than the first two.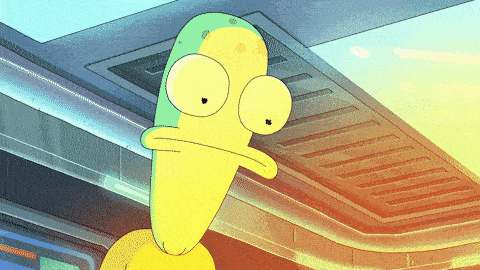 Via Giphy
When it returns: July 13 on Hulu.


Black Bird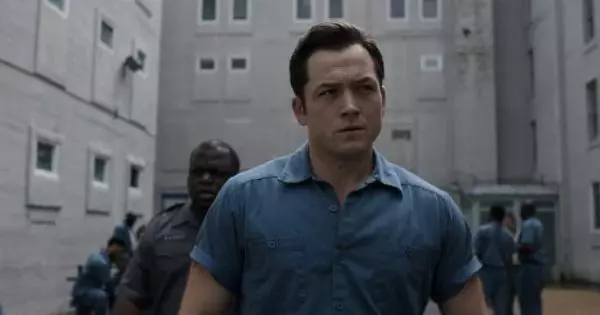 Via Google
Black Bird, which is based on true events, follows Jimmy Keene after he is given a 10-year term at a minimum-security facility. After pleading with his well-respected policeman father for assistance, he is given the opportunity of a lifetime: either enter a maximum-security facility and obtain a confession from a serial killer, OR remain in place and complete his sentence without the possibility of release. Now, Jimmy's only escape route is to become friends with a murder suspect and discover the locations of the bodies' graves. This one is for all of you true crime enthusiasts out there. One of Ray Liotta's final productions before dying away earlier this year was Black Bird.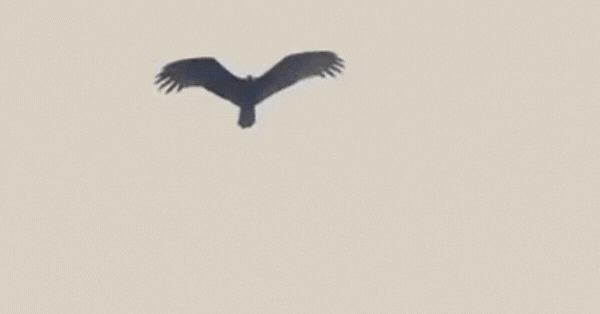 Via Giphy
Starring: Taron Egerton, Paul Walter Hauser, Greg Kinnear, Sepideh Moafi, Ray Liotta, and more
When it premieres: July 8 on Apple TV+

The Umbrella Academy Season 3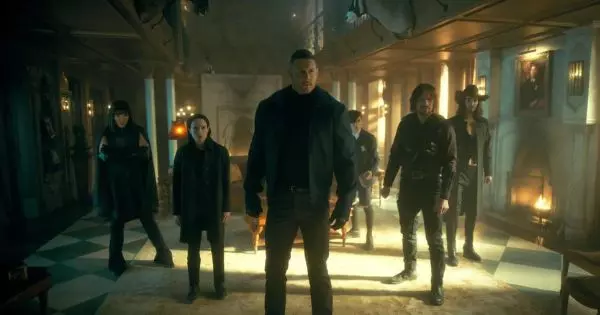 Via Google
After having averted the apocalypse twice, the Umbrella Academy return home to the present, only to find their reality irrevocably altered by their actions in 1963. Confronted by the Sparrow Academy, an elite family of siblings from an alternate dimension, the Umbrella Academy will once again have to team up in order to prevent the destruction of everything they know and work together to rebuild a semblance of normalcy in the wake of everything they once knew. The original cast returns, including Elliot Page, whose character will now go by Viktor.

Via Giphy
Umbrella Academy season 3 premieres on Netflix on June 22.
Throughout 2022, an onslaught of shows new and returning are coming your way via streaming and network TV. The lineup features returning favorites (Only Murders in the Building, Stranger Things) as well as some exciting new offerings. Oh, and did you want some dragons? Well, down the road HBO's Game of Thrones spinoff will debut, as well as Amazon's long-awaited Lord of the Rings show. It's going to be a big year, and we're helping you keep track of what's worth getting excited for.

Let us know in the comments which Season or Movie you are most waiting for.