5 Things To Look Forward In Hotel Transylvania 4
By
Wardah Khan
Published on
Oct 09, 2021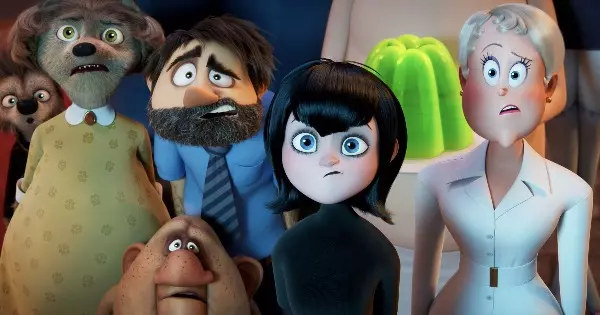 Credit: Sony Pictures
Hotel Transylvania is a vastly popular animated movie that was first released in September 2012. The franchise was created by an exceptional filmmaker Todd Durham. The makers also made sure to get enough star power which is why the cast boasts of names like Kathryn Hahn, Andy Samberg, and everyone's favorite Disney girl Selena Gomez.
Credit: Sony Pictures
New Monsters
One of the biggest strengths of Sony Picture's animated movie is its little monsters. Children and adults both were tired of the old comic gag of talking animals as comic relief. These quirky monsters are not only hilarious but also quite significant in taking the plot further. Since the last three movies, we have already been introduced to a plethora of these creatures like Frankenstein, invisible ghosts, mummies, and many more. But this time around fans want to see some new monsters that'll make the story more engaging. However, kids are particularly fond of Blobby and would want to see him more in the last movie.

Credit: Sony Pictures
Trips To Flashback
Since Hotel Transylvania 4 is the last installment of the franchise, fans are expecting all loose ends to be tied. There are a few unanswered questions that need to be addressed in the upcoming movie. In Hotel Transylvania 3 one of the most intriguing subplots was the insight into Dracula and Van Helsing's old association. Dracula is that one character whose history has always made the audience gasp. Twists in his storyline have always shocked the audience be it the story of his wife's death or his secret affair with Ericka Van Helsing.
Credit: Sony Pictures
Drama In Mavis And Johnny's Marriage
In the early movies, Mavis and Johnny's love life had all the attention of the audience. But since they have been married their story isn't as interesting as it once was. The trailer suggested that the movie will show their child Dennis as an adult and Mavis especially would like to keep him out of every mess. Fans who were really invested in Mavis and Johnny's story missed their chemistry in the third movie. They are now hoping to see a big twist in their marriage, some had even suggested a divorce in the comments section of Disney's official channel. But we won't be this cynical now, would we?

Credit: Sony Pictures
Dracula & Ericka's Marriage
One of the best plotlines of Hotel Transylvania 3 was Dracula and Ericka's forbidden romance. Ericka went from hating his guts to having his child. Their child could solve the long-standing debate of what would the baby of a vampire and human become. Fans would love to see Dracula being the doting father of their daughter. In addition to this, there is a big buzz around Dracula and Ericka finally walking down the aisle in the second half of the movie.
Via Kpopstarz.com
A Song By BLACKPINK
If you are a fan of the BLACKPINK and Hotel Transylvania franchise then things are about to get interesting for you. As suggested by the trailer of the movie's fourth installment you will hear a song by one of the biggest girl groups on the planet. Selena Gomez who is the executive producer and voice behind Mavis convinced the director to use their song "How You Like That" in the background. She said that the song added a great upbeat feel to the scenes. That song broke YouTube records when it was released and made the quartet a huge force in the music industry.
The fourth movie of one of the most loved animated franchises is sure to make everyone emotional especially those who have grown with it. Having said that we are really excited to watch how everything will end in Hotel Transylvania, are you?