Don't Know What Anime To Watch? Here Are 10 Upcoming Anime For The Fall Season Of 2021!
By
Ksenija
Published on
Sep 19, 2021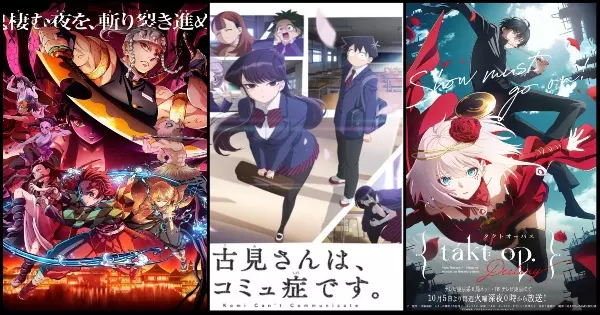 Via kimetsu-no-yaiba.fandom,myanimelist,takt-op.fandom
We're finally in the fall season and for anime lovers that is one of the best times of the year-a great number of upcoming anime are just round the corner, waiting for fans to discover them! Every year there seems to be hundreds of new anime that are released, and this season doesn't look any different- it's packed with strong and promising titles that are bound to catch your interest. There are a lot of sequels on the horizon but also plenty of new shows as well. But don't worry! Just relax and take a look at our list of 10 upcoming anime to help you narrow down your watchlist.
10. Yashahime: Princess Half-Demon - The Second Act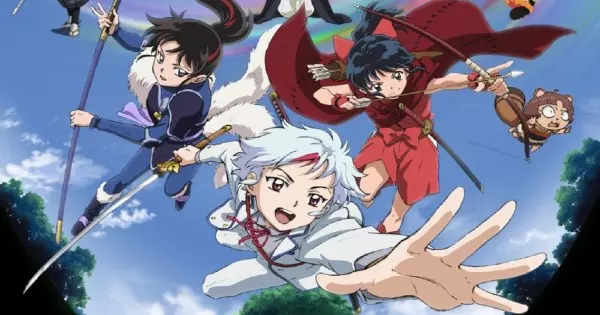 Via Siliconera
Yashahime: Princess Half-Demon is a sequel that follows behind the original Yashahime anime series, which is set decades after the insanely popular Inuyasha anime series. The sequel focuses on the half-demon twin daughters of Inuyasha and Sesshomaru-Towa and Setsuna. Along with their cousin Moroha, they set off on a journey to recover Setsuna's lost memories . Praised for its portrayal of feudal fantasy, fighting sequences and unique humor, this sequel is bound to make the fans happy with its return!
Scheduled to release on October 2.
9. Blue Period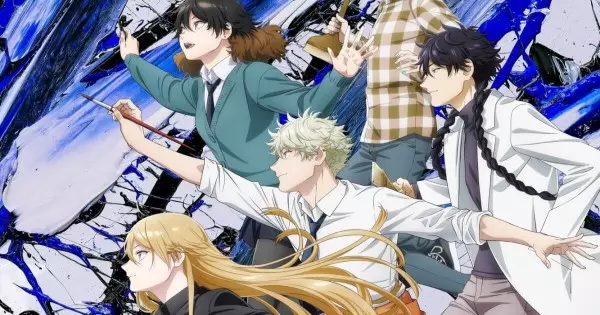 Via Ikigaipop
Based on the manga of the same name, we follow the second-year high school student Yatora Yaguchi who is bored with his normal life. He is a straight A student who feels suffocated by the societal norms. That is until he sees a painting made by a member of the Art Club and becomes fascinated by it. After trying to convey his feelings through painting, he gets plunged into the beautiful but intricate and complex world of art and must overcome the obstacles that stand in his way of achieving his dreams of becoming a painter.

Scheduled to release on September 25.

8. Mushoku Tensei: Jobless Reincarnation Part 2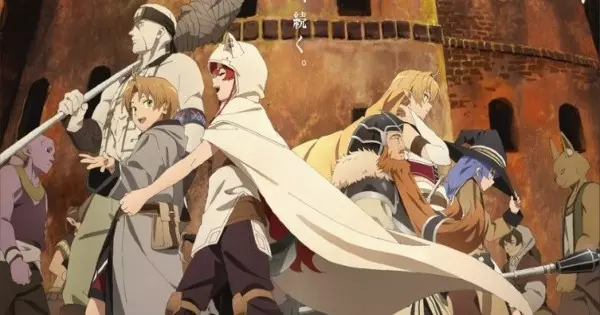 Via Anitrendz
The story about a 34-year-old jobless neet that gets run over by a bus and gets reincarnated as baby Rudeus in a fantasy world is coming back with a second season! This isekai anime received a lot of love among anime fans during its first season but his story doesn't end there. Intent on living his life to the full this time, armed with new friends and magical abilities, and with newly acquired bravery, Rudeus is embarking on an epic adventure and you get to follow along.

Scheduled to release on October 4.

7. Platinum End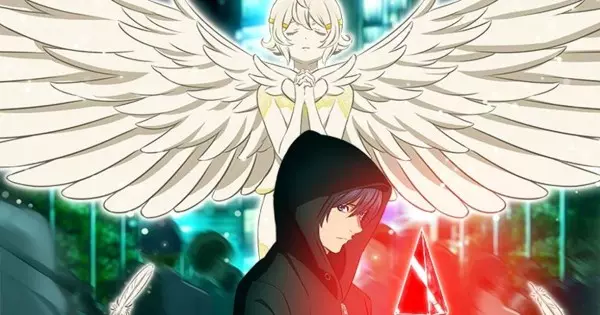 Via Dualshockers
After the tragic death of his parents, Mirai Kakehashi is suffering greatly as he is left in the care of his abusive relatives, leading him to attempt suicide on the evening of his middle school graduation. He is ultimately saved by his guardian angel Nasse who grants him supernatural powers but with a cost. Mirai is trust into a terrifying battle royale where he has a chance to become the new God but must defeat 12 other candidates within 999 days. Thus begins Mirai's struggle to survive and he has no chance but to fight his way through this ordeal. Sounds like an exhilarating new anime to keep you on the edge of your seat!
Scheduled to release on October 8.
6. The Faraway Paladin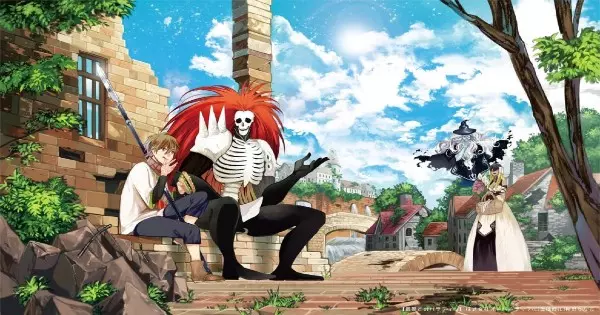 Via Asianmoviepulse
This fantasy anime tell the story of a human boy named Will, who has spent all his life in a city of the dead, far away from human civilization. He was raised by three wise and strong undead creatures. But as he grows older, Will starts to get curious about the vast world around him. In this magical land of the undead and the gods that rule it, Will starts to question who he is and what his place in the world is. He sets of on a journey to find the answers to those questions and become a Paladin. Epic fantasy fans are sure to check this one out since it has already shown outstanding animation and character design.

Scheduled to be released on October 9.
5. Mieruko-Chan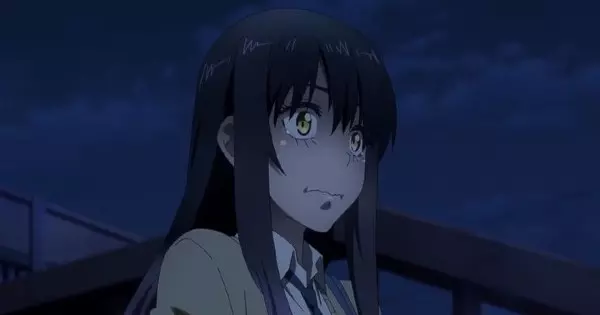 Via Gamerant
Since we're in the fall season and Halloween is just around the corner, Mieruko-Chan is a great choice if you're a fan of comedy and slice of life mixed with horror. Mieruko's life turns upside down when one day all of a sudden she gains the ability to see terrifying ghosts and monsters around her. In order to keep any semblance of normalcy in her life and protect her friends, Mieruko has to pretend like she is indifferent towards these horrifying sights. We follow her daily high school life as she tries to pretend everything is normal while trying to ignore horrifying ghosts that haunt her. This premise sounds incredibly intriguing and is sure to be a Halloween favorite!
Scheduled to release on October 3.
4. Visual Prison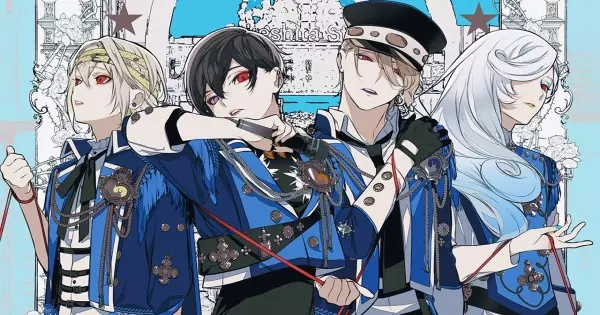 Via Cinemablind
Now this anime is a unique one- it's not only a supernatural but also a musical drama. We follow the lonely Ange Yuki, a boy who feels like a misfit. In the hopes of seeing his favorite artist performance he leaves his hometown and head to Harajuku. There he gets entangled in a fight between two visual kei groups: Eclipse and Lost Eden. Suddenly, during the performance he is struck by pain and from there on we follow his journey into the world of vampires, music and visual kei. Fans of gorgeous vampires as well as musicals and beautiful boys in elaborate costumes are sure to check in to this series.
Scheduled to release on October 9.
3. Komi Can't Communicate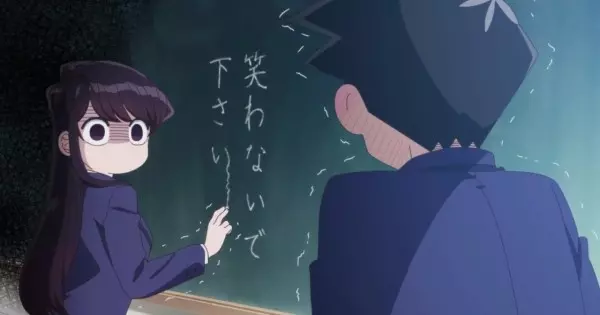 Via Thecinemaholic
In this adaption of the popular manga series, we follow the beautiful Shouko Komi and average Hitohito Tadano and their unexpected friendship. Komi is incredibly popular but mistakenly understood to be aloof and elegant due to her beauty. The truth is that she is riddled with social anxiety and has trouble communicating. Due to an accident, Tadano learns that Komi is awkward instead of reserved and promises to help her make 100 friends during their school year and overcome her shyness and communication problems. This one is for sure to be full of funny and heartwarming moments.
Scheduled to release on October 7.
2. Takt Op. Destiny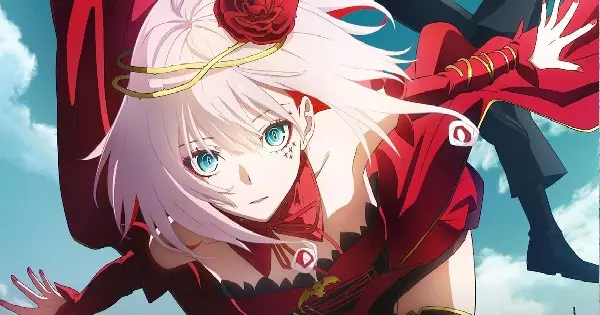 Via Techunwrapped
When the black meteorite crashes into earth it completely changes the world and soon monsters known as D2 take control of the land and immediately ban music, the only thing that has the power to stop them. Enter Musicart- a group of women who have the power of music. They are led by Conductors and together, they fight the monsters by playing incredible music scores from history. We follow the duo Takt, a Conductor, and Destiny, a Musicart, as they travel through monster-ravaged America in 2047 with the goal of reaching New York. Takt wishes for music to come back while Destiny is passionate about destroying D2. With incredible soundtrack and animation, this sure is to be a hit among fans.
Scheduled to release on October 5.
1. Demon Slayer: Yuukaku-hen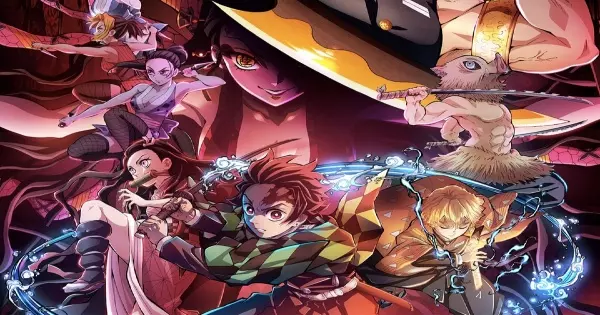 Via Hypebeast
Ever since it aired in 2019, Demon Slayer has taken up the shonen world by the storm and hasn't let up since. This fall season, fans can rejoice with the return of their beloved demon hunters. The second season is set after the events of the hit movie Demon slayer The Movie: Mugen Train and we follow Tanjro, Sound Hashira Tengen Uzui and Demon corps to the Yoshiwara district, full of red lights and sinister desires. The group is sure to face Upper Moon demons in the district, as well as the consequences of the Mugen Train event. With the popularity it has, we're sure a lot of fans will be tuning in for the new season!
Scheduled to release in October.