12 Secrets About Disney Characters That No One Will Ever Told You!
By
Waleed Ahmed
Published on
Sep 20, 2022

Almost everyone in the world today is familiar with at least one Disney character. The majority of us looked up to them as heroes as children and even grieved when they did. As the years passed, we treasured those cartoons as priceless recollections of the past. We might have to reveal them now, though, as those cartoons undoubtedly held a lot of secrets.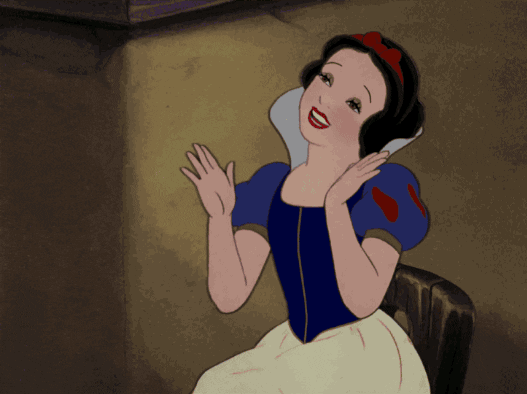 Via Google
Buzzfun adores Disney characters, therefore we gathered some fascinating, little-known facts about this lovely made-up universe for the purpose of real love.
1. Real Name of Minnie Mouse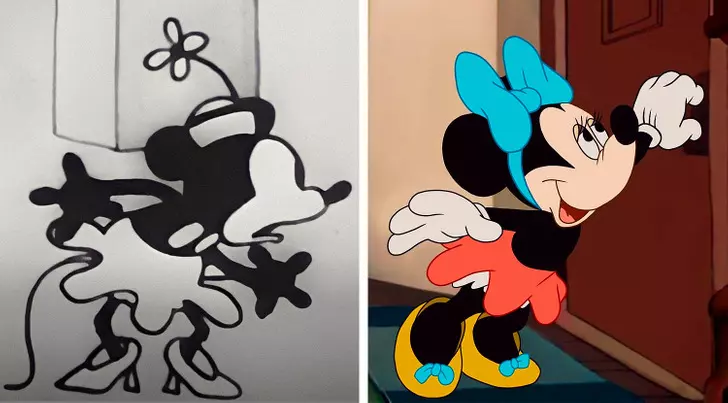 Via Brightside
One of Disney's most adored characters is Minnie Mouse, who is cute boyfriend Mickey Mouse. She has worn outfits and wigs that have won over admirers ever since her debut in 1928. Later, she became known for her polka dot costumes. Minnie is sweet in nature, fun-loving and very beautiful. She is widely recognized by her pink or red polka-dotted bow. In most appearances, Minnie is presented as a best friend of Daisy Duck. Her favorite hobbies are cooking, dancing, gardening, shopping, music, fashion and spending time with Mickey.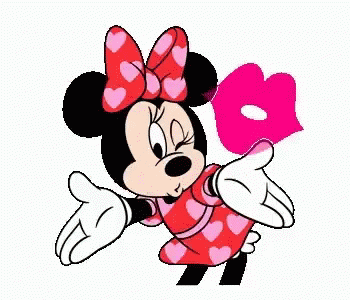 Via Google
You may not know, though, that Minnie's full name is Minerva Mouse. This was revealed in the 1942 comic strip The Gleam.
2. A Mouse on The Walk of Fame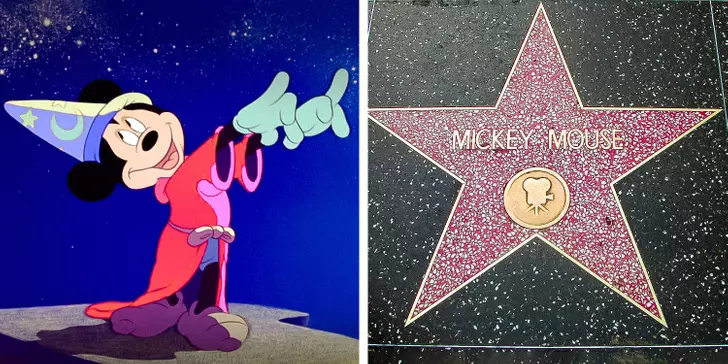 Via Brightside
The most well-known mouse in the world leaped out the screen to become one of history's most well-known symbols. He entered the Walk of Fame the year he turned 50, in 1978.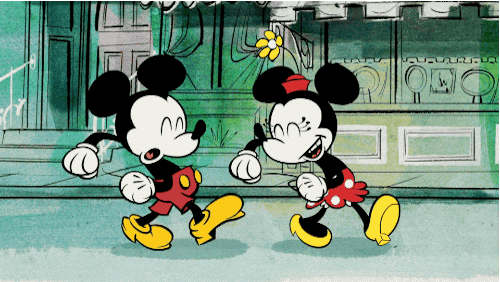 Via Giphy
The first animated character to join the more than 2,700 celebrities in the famous Hollywood building was Mickey Mouse.
3. An Oscar That's Worth Seven

Via Brightside
On December 21, 1937, Snow White made her theatrical debut at the Carthay Circle Theatre in Los Angeles, California. It was a critical and financial triumph, and at the time it briefly held the record for highest-grossing sound film thanks to its foreign earnings of more than $8 million during its initial release (compared to its $1.5 million budget). Due to the movie's success, it was repeatedly released in theatres before being made available on home video in the 1990s. It is the highest-grossing animated film and one of the top 10 North American box office performances after inflation. Its earnings for animation, adjusted for inflation, are the highest globally.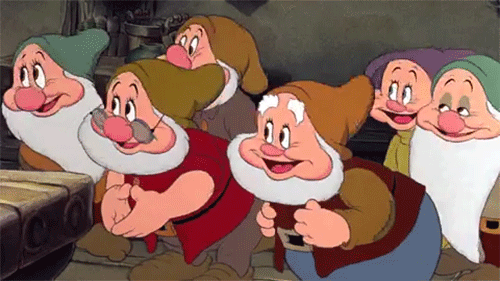 Via Giphy
Due to the immense success, Walt Disney was awarded an honorary Oscar in 1939 for this movie. The statuette itself was the standard size, but it also came with seven "small Oscars" on a staggered base. One of the most unusual prizes the Academy has ever bestowed is this one.
4. A King with The Lion's Name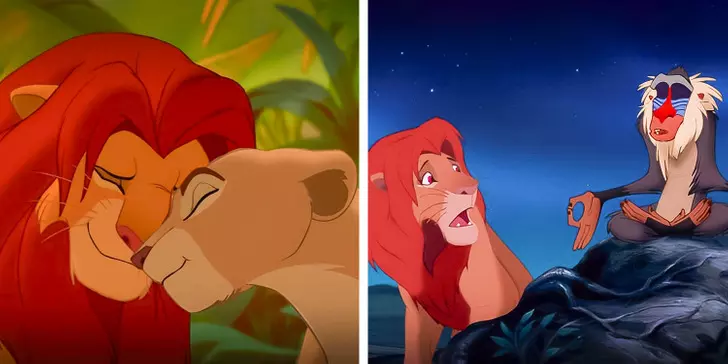 Via Google
Here's a little tip if you've ever wondered where the names of so many characters came from. For instance, the names for the characters in The Lion King are derived from the African Swahili language, where Simba means lion, Nala means gift or beloved, Pumba means fool, Rafiki means buddy, and Shenzi means wild.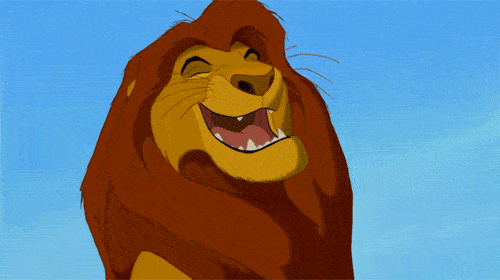 Via Google
5. A Short and Surreal Fate


Via Google
In 1946, Walt Disney and Salvador Dal, two of the greatest designers of 20th-century fantasy, set out on a journey through surrealism and animation. The outcome was supposed to be a short movie, but it was cut after only 15 seconds.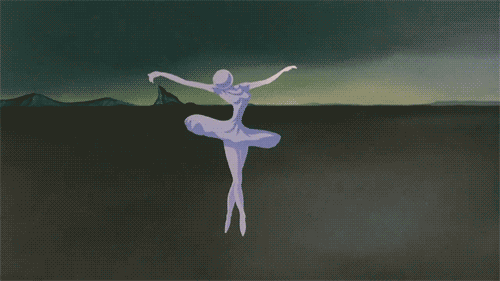 Via Pinterest
Edward Disney, vice president of Disney, picked up the project nonetheless, and Destino was published in 2003. A 6-minute short film with much of art that took more than 50 years to air.
6. A Character That Runs In The Blood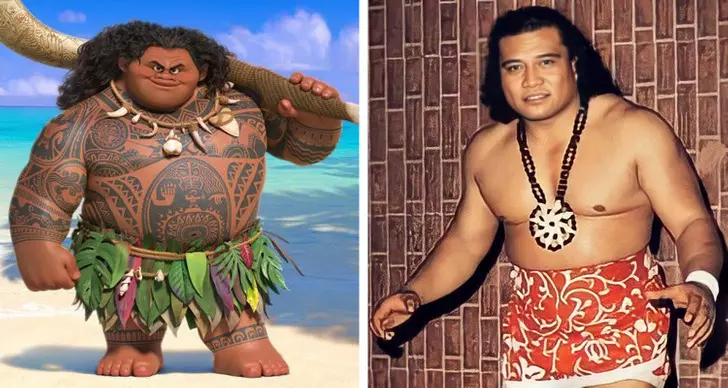 Via Brightside
In the 2016 movie Moana, Maui was voiced by Dwayne Johnson. Few people are aware that The Rock's grandfather, a wrestler himself, served as the model for the role. Johnson stated the following on his social media: "A little-known Disney secret: My late grandpa, High Chief Peter Maivia of Samoa, served as a significant inspiration for my character Maui. #thankful."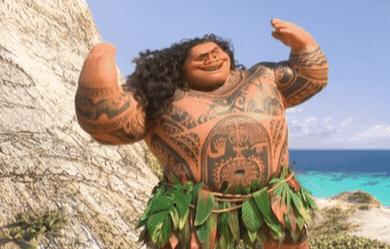 Via Google
7. The Little Mouse That Learned to Speak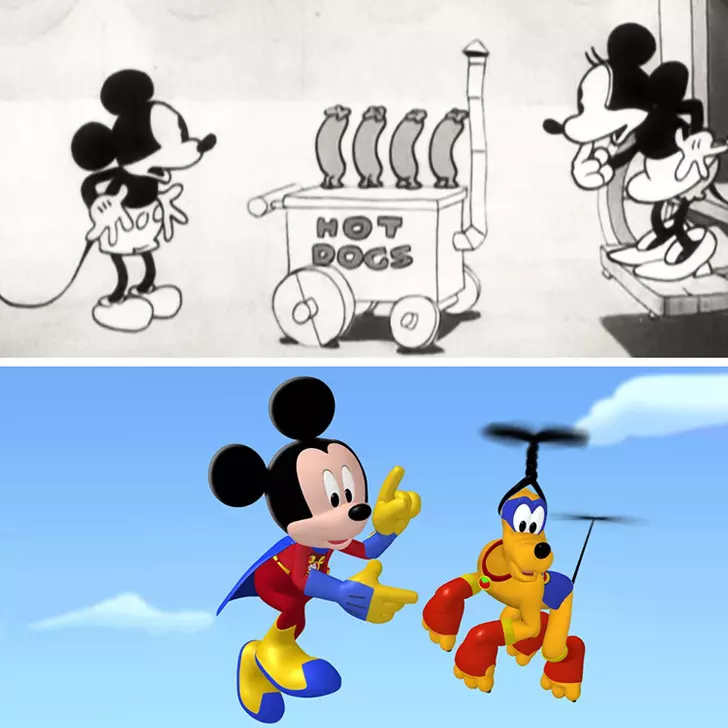 Via Google
"Hot dogs!" was the first thing Mickey Mouse uttered on film in 1929. No one had heard him talk before that. In the animated short The Karnival Kid, he stated it. Therefore, if you ever hear the adorable little mouse in Mickey Mouse's House exclaim, "Hot dogs!" you'll understand that it's a reference to his first words.
8. A Distinctive Look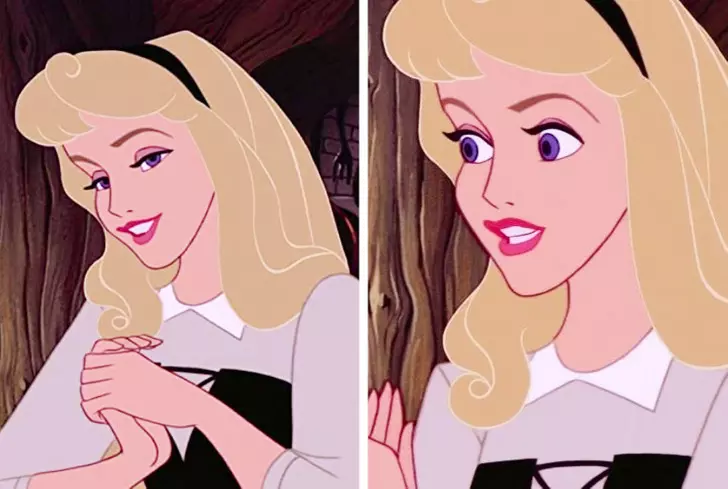 Via Google
We're not sure if Aurora already had this peculiarity in her eyes when the fairy godmothers appeared to give her the presents or if she developed it after such a long nap. Sleeping Beauty is the only Disney princess with violet eyes, that much is known.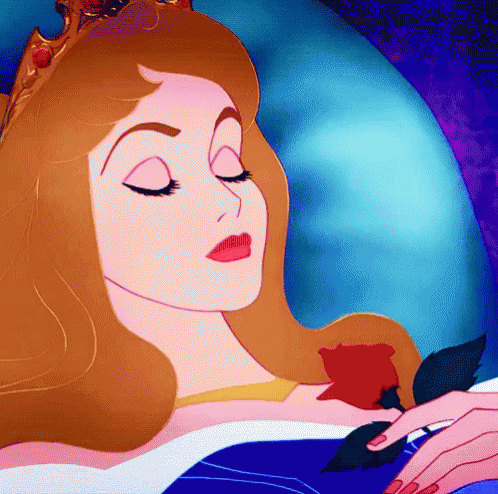 Via Google
9. Singing with The Enemy
Via Google
1940 saw the debut of Pinocchio, another significant Disney icon. Nothing groundbreaking so far, but you might not have noticed that it was the first time a main character in the film sang with the antagonists. Hi-Diddle-Dee-Dee-Dee is the tune that we are alluding to.
The second time happened in 2013, in Frozen, when Anna sings with Hans Love Is An Open Door, making Anna also the first princess to sing with a villain.
10. A Very Long Feature Film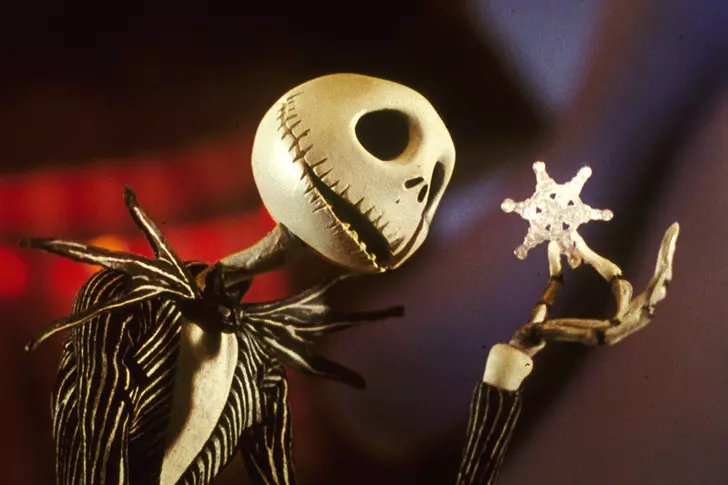 Via Google
The Nightmare Before Christmas was produced by a crew of 100 individuals over the course of three years. Twelve stop-motion movement sequences had to be created in order to capture one second of footage. In other words, it required taking 720 photos in a minute and 43,200 in an hour. We had no idea how depressing a mistake would be.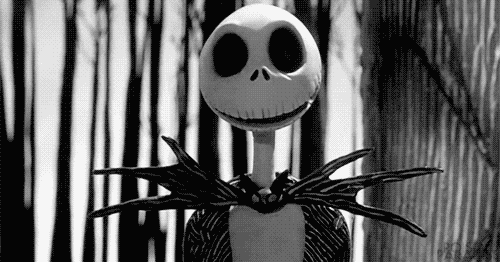 Via Giphy
11. Two Queens, One Crown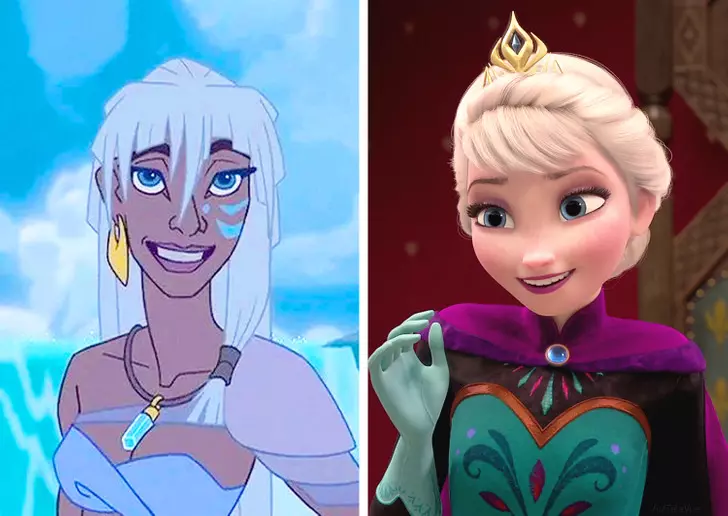 Via Google
There is just one princess who is anointed queen in a Disney story: Elsa from Frozen. Princess Kida does, in fact, ascend to the throne in Atlantis: The Lost Empire, but her coronation is not depicted. Elsa was the first princess to be crowned onscreen, but Kida is the first princess to ascend to the throne.
12. A Mouse with a Big Name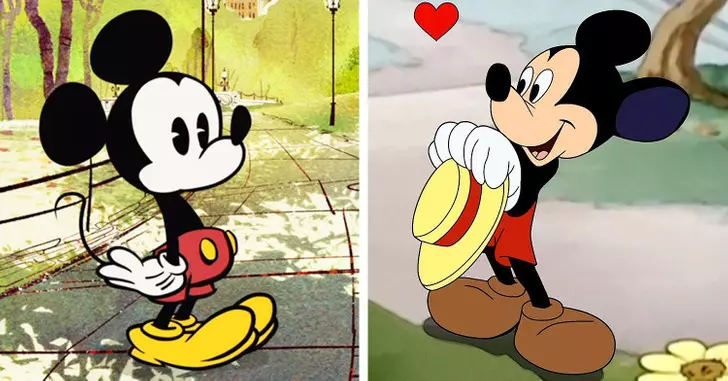 Via Google
The well-known cartoon mouse was originally supposed to be called Mortimer Mouse. But Lillian Bounds, Walt Disney's wife, was the one who persuaded him to choose the name Mickey Mouse. Our beloved mouse's full name is Michael Theodore Mouse, and Mortimer has since been reduced to a supporting role who is infatuated with Minnie.
Which Disney character brings back the most memories of your childhood? What do you think will be the future of cartoons? Let us know in the comment section.