Stylish Outfits To Kill That Thanksgiving Look!
By
Shireen Khan
Published on
Nov 08, 2022

Don't know what to wear or how to style yourself for thanksgiving? With comfortable dresses, sweaters, and jumpsuits, we've got you all covered.
It's time for fall fashion! How many sweaters are too many sweaters, from wearing over-the-knee boots with practically everything to endless layering? There is no such thing as a limit; there is something about cooler season that rekindles our enthusiasm for our clothes.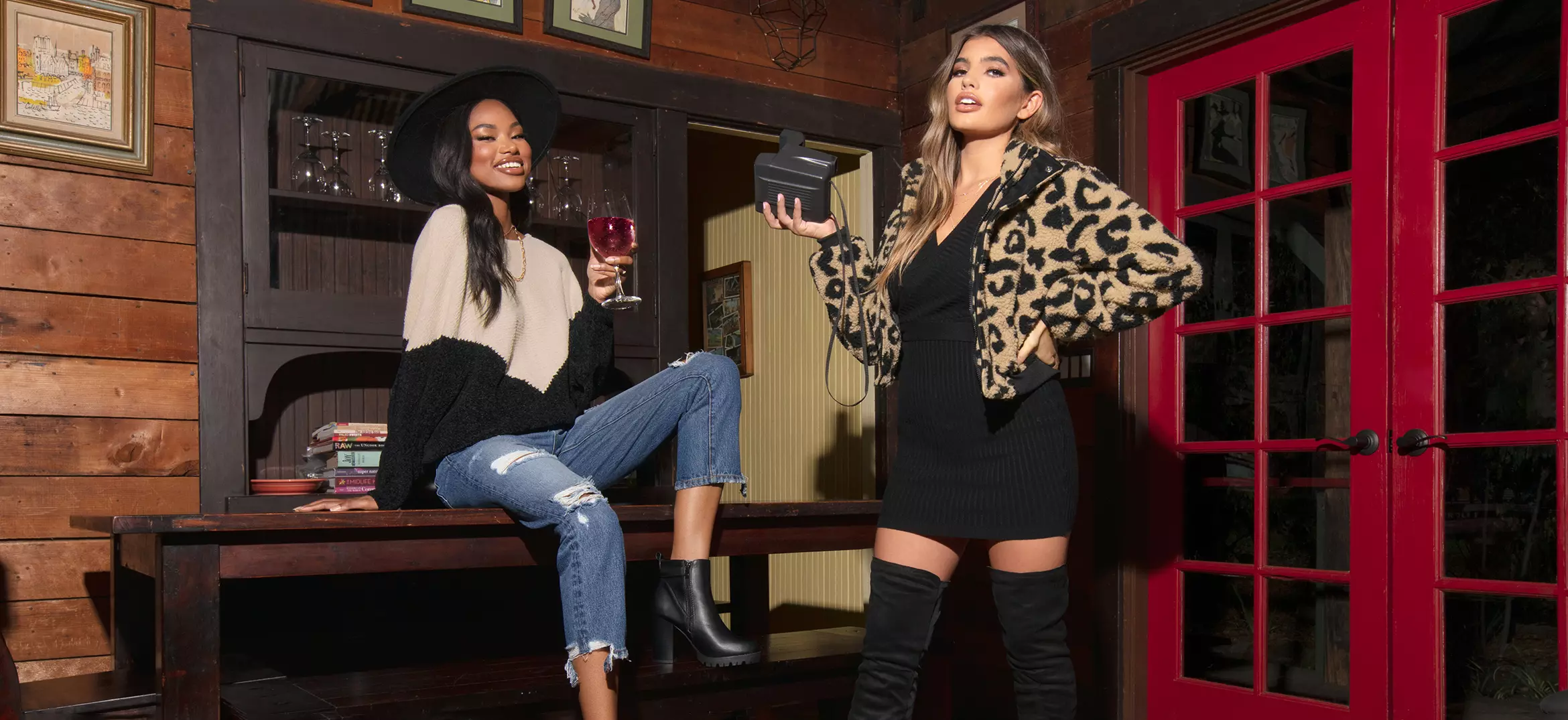 Via Google
Yet another reason to embrace fall? Thanksgiving. We want to kindly remind you that Thanksgiving will soon follow, and one can never be too prepared, even though I'm sure your mind is already full of ideas for Halloween costumes.
Halloween costumes are exciting. Ugly Christmas sweaters exist. Sparkly outfits are worn on New Year's Eve. Now Thanksgiving, too? Well, all the top fall wardrobe essentials are available for Thanksgiving.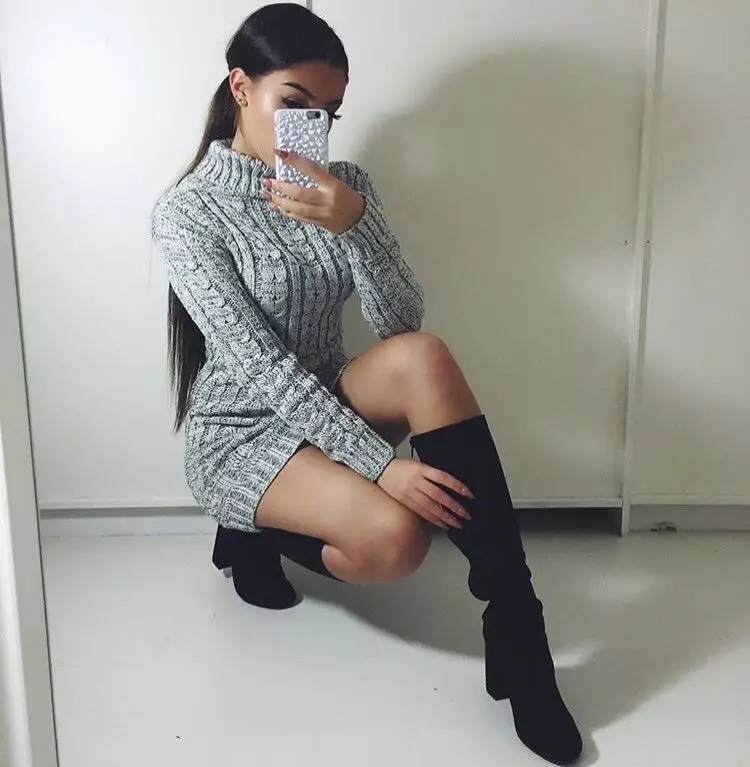 Via Google
You should consider comfort, style, and cost when deciding what to wear on Thanksgiving this year, whether you're visiting relatives, hosting a Friends-giving dinner, or visiting the parents of your girlfriend or boyfriend. Because of this, our picks for the finest Thanksgiving outfits include affordable top-selling dresses, adorable sweaters for Thanksgiving, chic jumpsuits, and trendy sweatpants that all deserve a place at the table.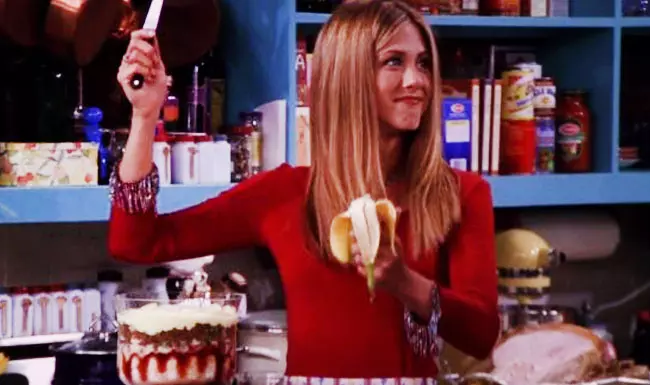 Via Google
No of the setting for your Thanksgiving dinner this year, you will arrive looking and feeling fantastic the whole evening thanks to our extensive internet research. If you're in an area where the temperatures decrease, there are a variety of heavier fabrics and long-sleeved outfits, but we also have a tonne of lovely suggestions for those who are celebrating in warmer weather.
Lots of clothing in classic fall hues including brown, orange, and deep green may be found below. However, a lot of the options come in a wide range of colours, so you can choose the one that best suits your style.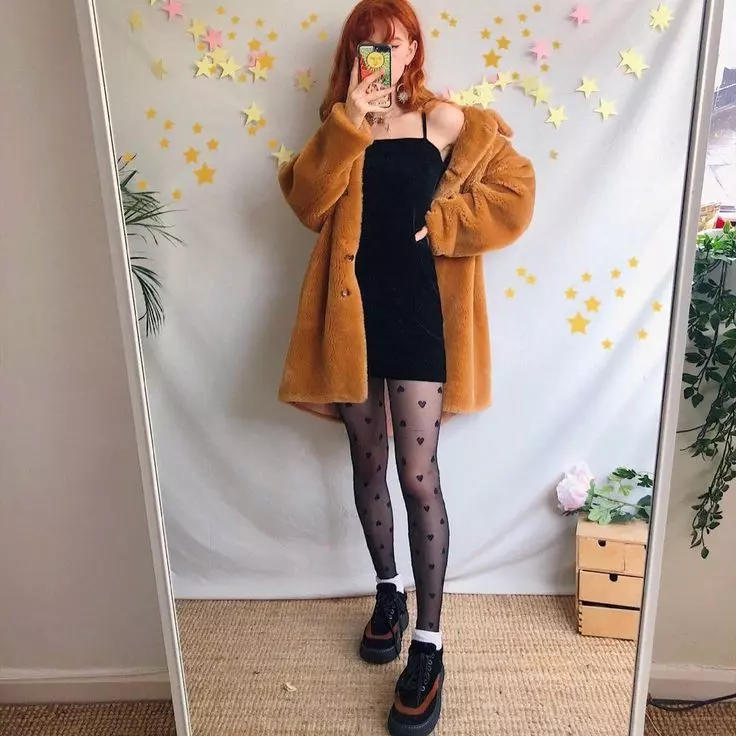 Via Pinterest
At the end of the day, the clothes are not actually all that important. Giving gratitude is all about acknowledging all the blessings in your life, but if you can do it while looking amazing, all the better.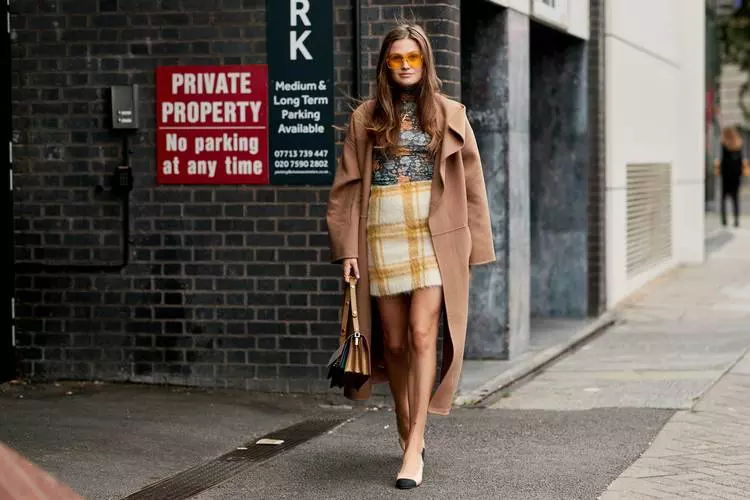 Via Google
A plaid skirt is perhaps the most classic Thanksgiving-dinner essential ever. They're not too formal and not to casual. They're just right!
Get this stunning Mikaela Plaid Pleated Miniskirt 'SEA' by ShopBop for $295. This plaid miniskirt can be paired with any black plain or chained Mules or Loafers to make this look complete.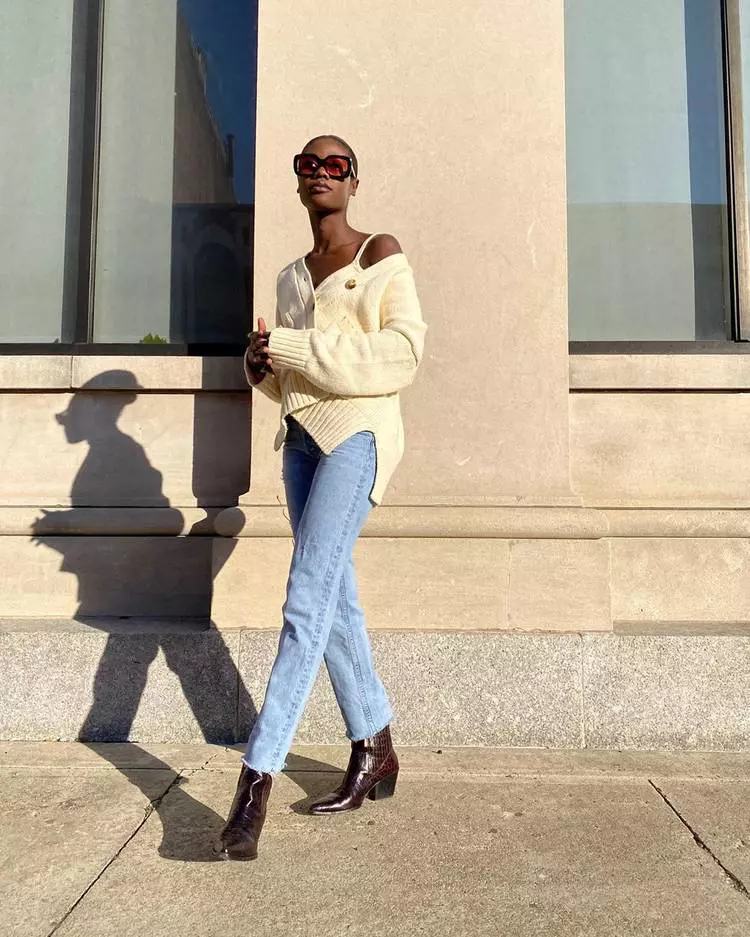 Via Google
Ankle boots, straight-leg blue jeans, and especially a matching cardigan combo are casual yet stylish for a thanksgiving dinner. This cost yet chic get up is the perfect one for you this thanksgiving.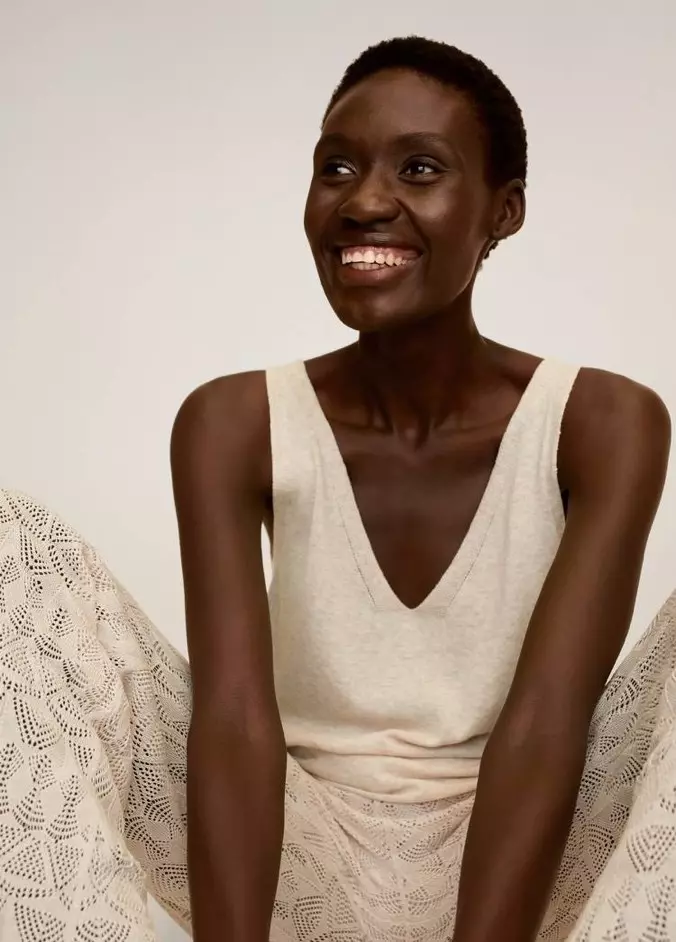 Via Mango
Get this stunning Fine-Knit Cardigan from MANGO for $46 and pair it with this chic cream Strap linen top which is also by MANGO for $30.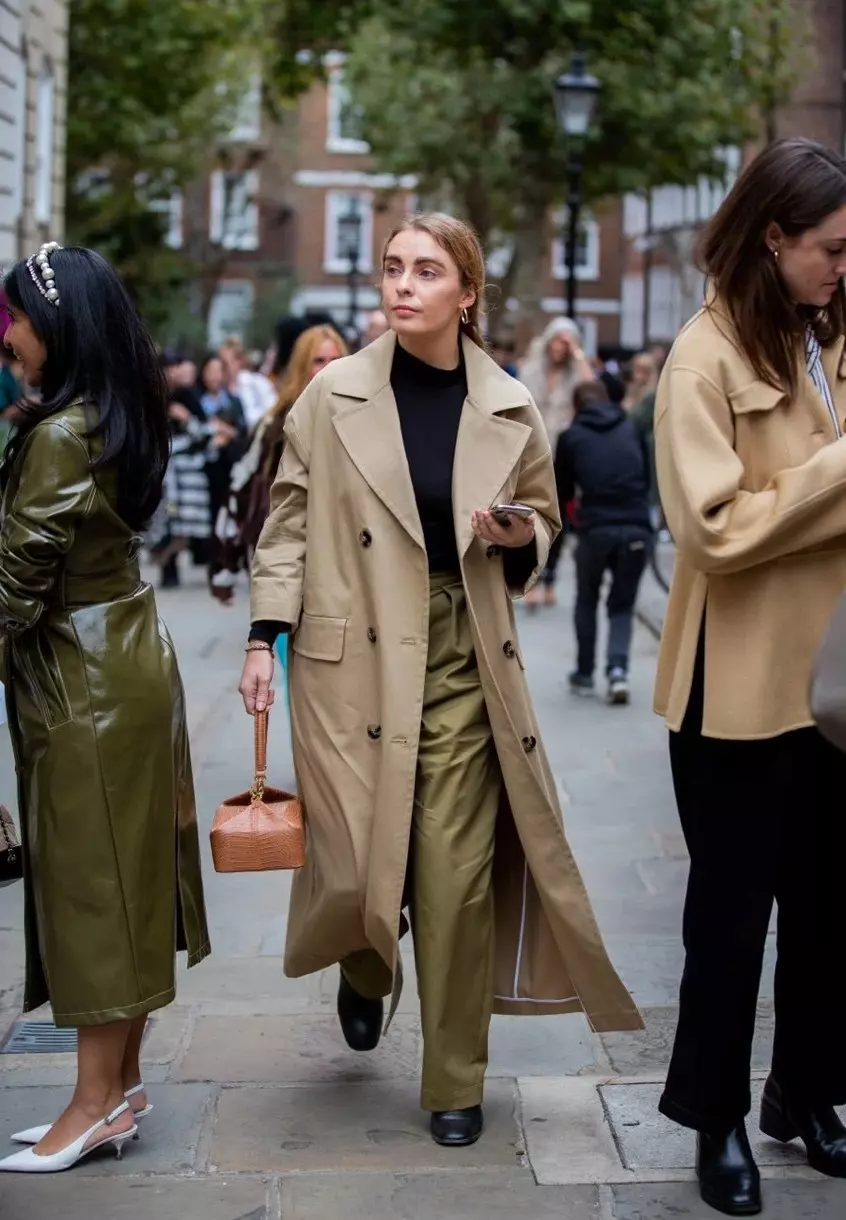 Via Google
When worn over a shirt and baggy pants, a reworked trench coat looks quite contemporary. Complete the look with some plain black boots or mules and you'll be the best dressed this fall and the most put together one from your family.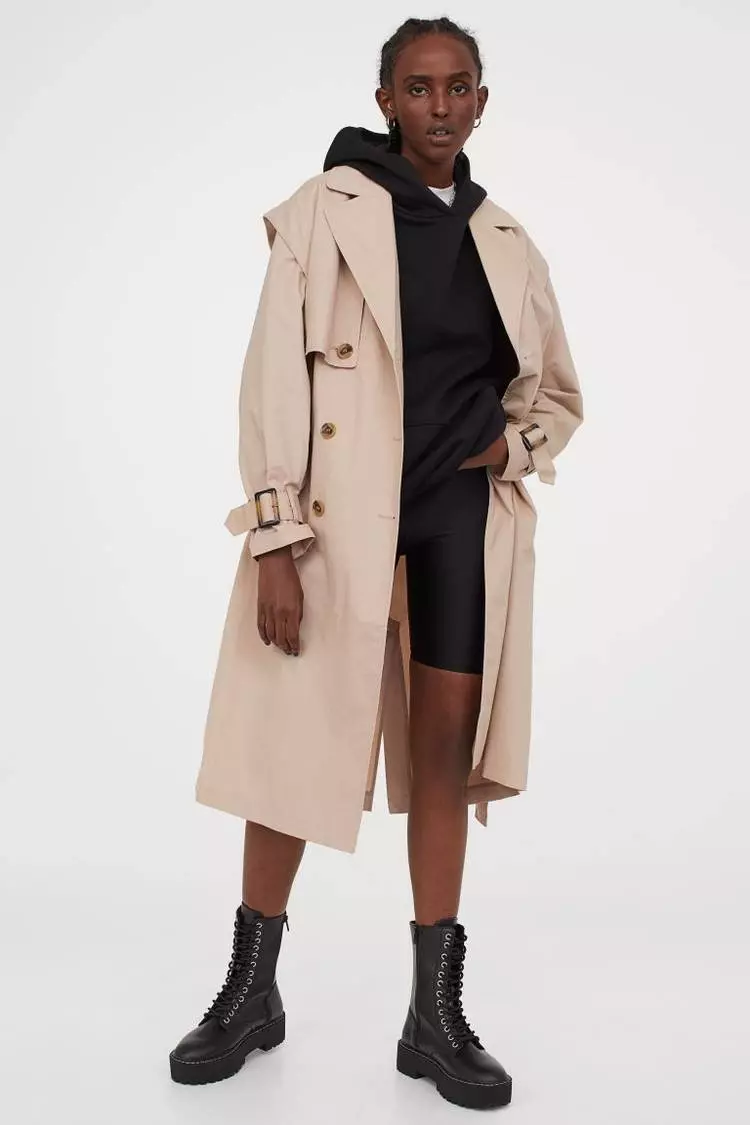 Via H&M
Shop this Cotton Twill Trench coat by H&M for $60. And pair it with either a coordinated jumper set or a blouse with baggy pants with boots or mules.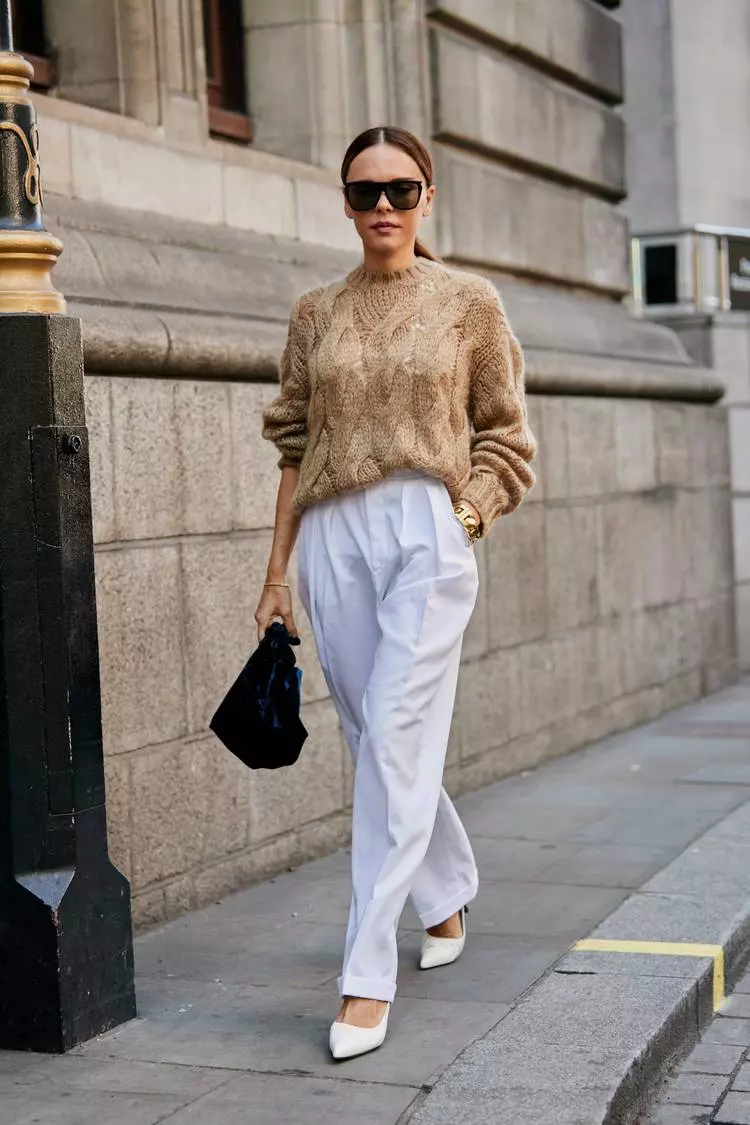 Via Google
Put on your go-to cable-knit sweater and loose-fitting pants for your next thanksgiving dinner. This iconic autumn attire should be in everyone's closet.
This outfit can easily be paired with neutral coloured accessories.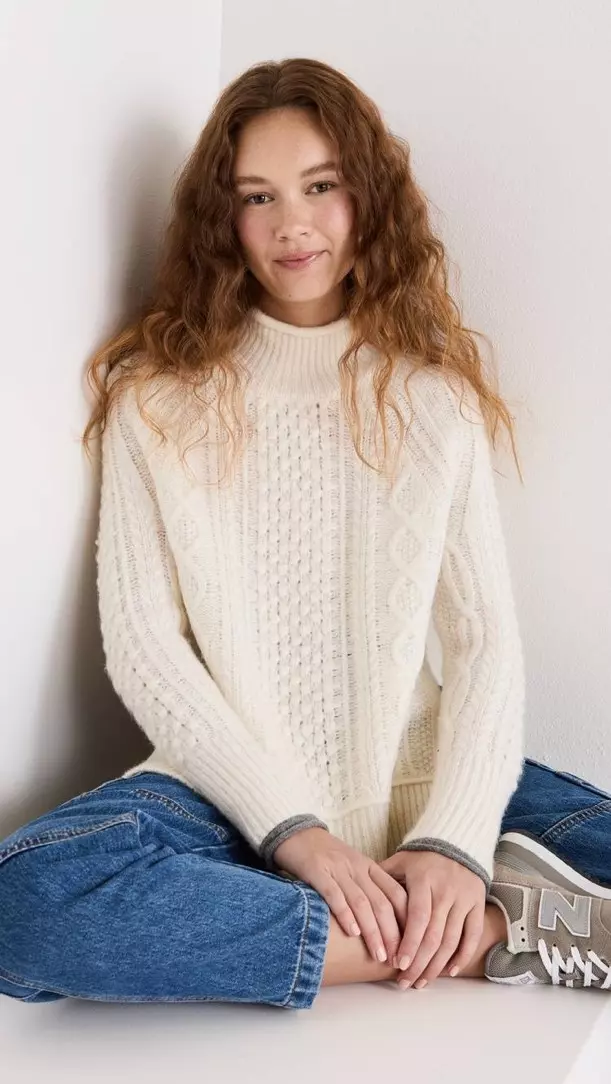 Via Alex Mill
Get this gorgeous Camil Cable-knit sweater for yourself from the shelves of Alex Mill for $185 and pair them with a simple pair of loose fitting pants or classic blue jeans. You can further rev this look up be pairing it up with plain black boots and narrow black sunglasses.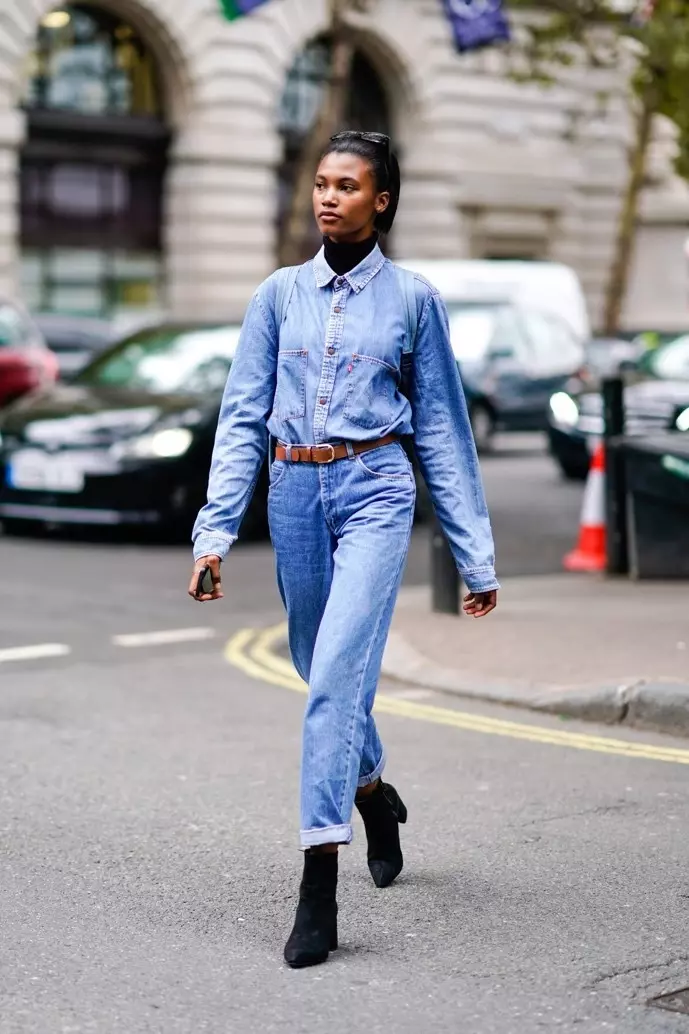 Via Google
You can't go wrong with a denim on denim vibe for fall. Try contrasting blues to make a statement this thanksgiving. This blue set can be accessorized with black or brown statement pieces like belts or bags.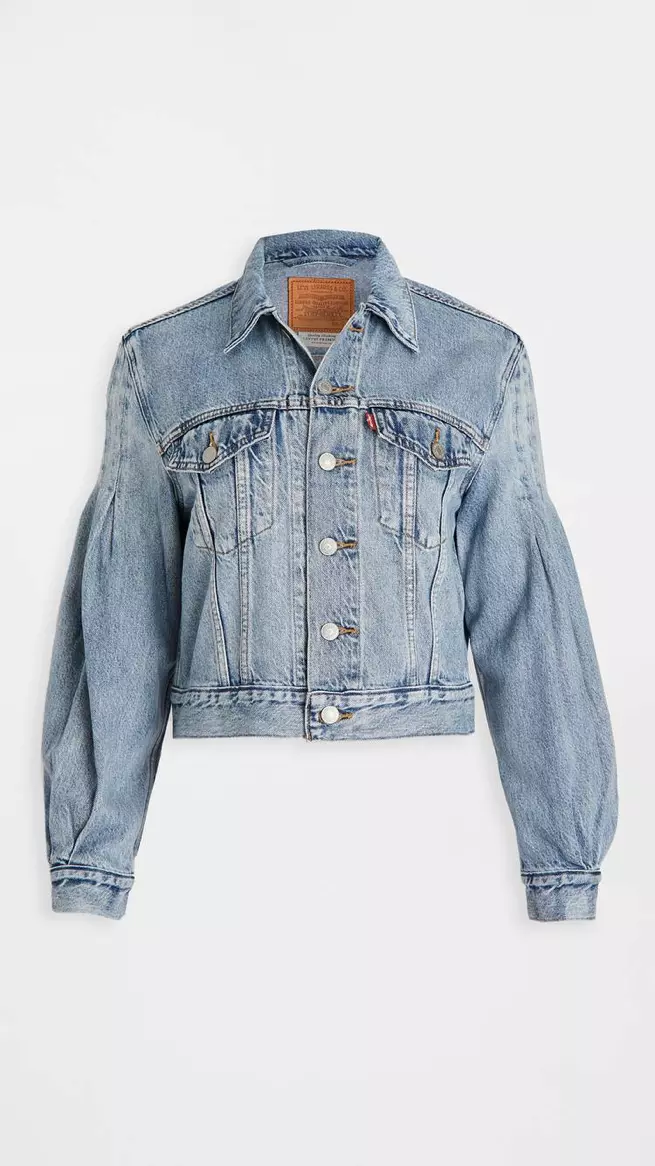 Via Levi's
Try on this full sleeve Trucker jacket by Levi's for $98. You can pair this with any other pair of contrasting blue Jeans from Levi's.
Via Google
Yep, the peasant-dress trend is still very much alive. Shuffle your wardrobe up this thanksgiving and wear a flowy and floral beautiful dress.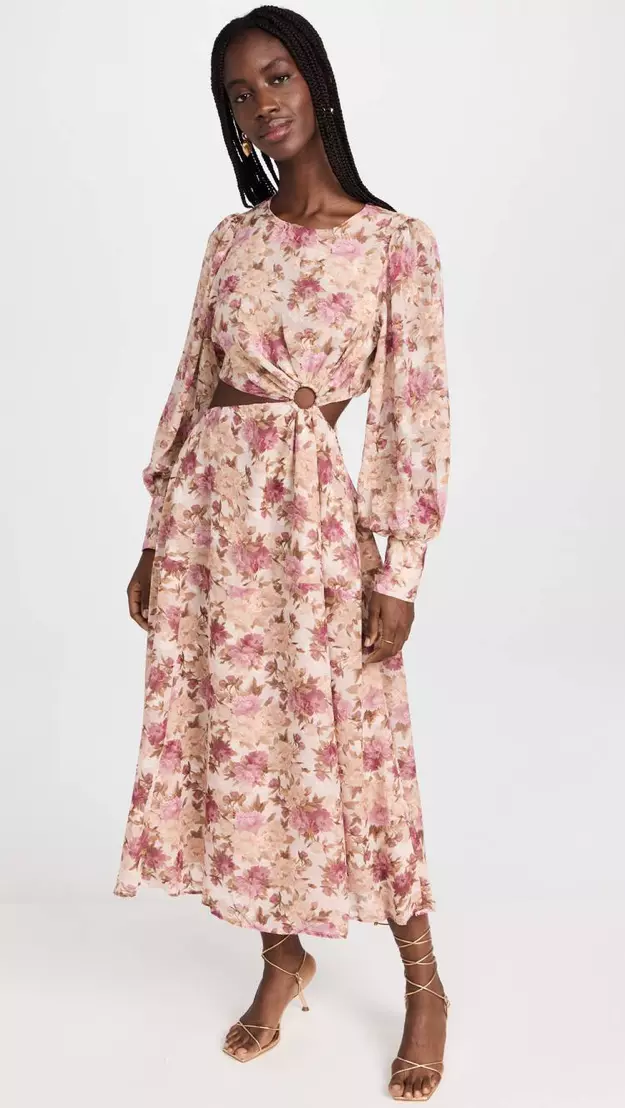 Via En Saison
Snatch this beautiful Lissandra Midi Dress from EN SAISON for $140 and pair it with any strapped pencil heels.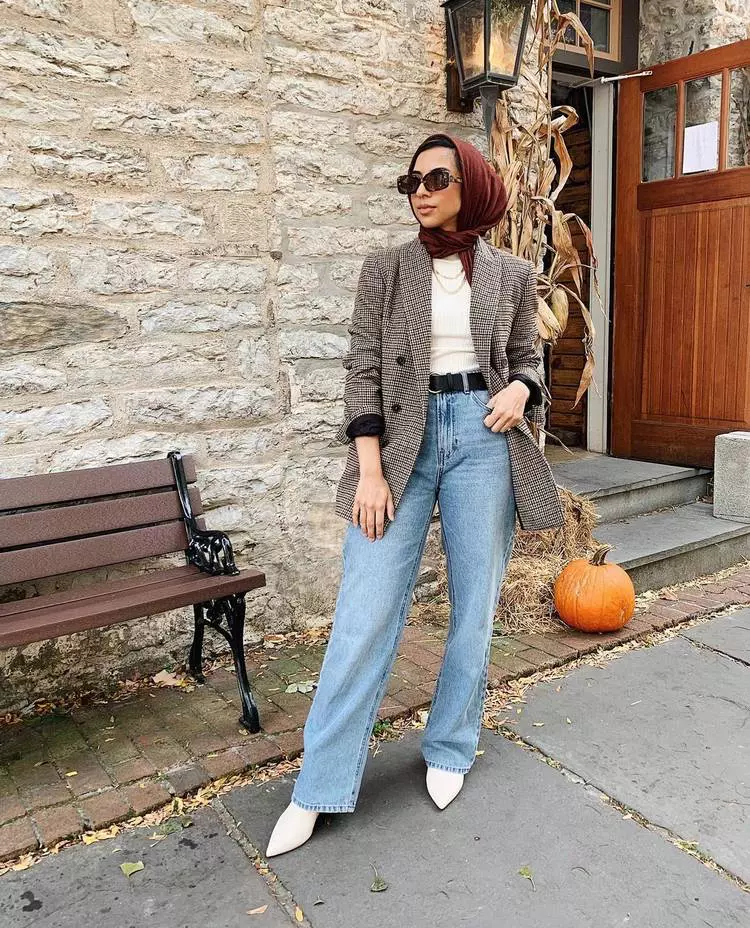 Via Google
Nothing screams 'Fall' more than an over sized blazer with baggy jeans and a cream blouse. This whole look is straight out of a 'What to wear for thanksgiving' magazine.
Via Madewall
Get this look by getting this Caldwell Double-Breasted Blazer by Madewell for $168 and pair it with light denim jeans and a pair of black boots or white mules.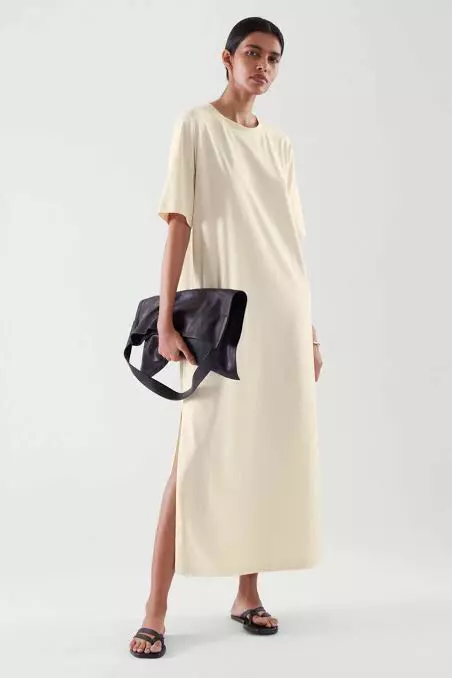 Via Google
Think of the classic t-shirt dress with a few more inches added. This clean look of a shirt dress if perfect for a simple yet elegant thanksgiving.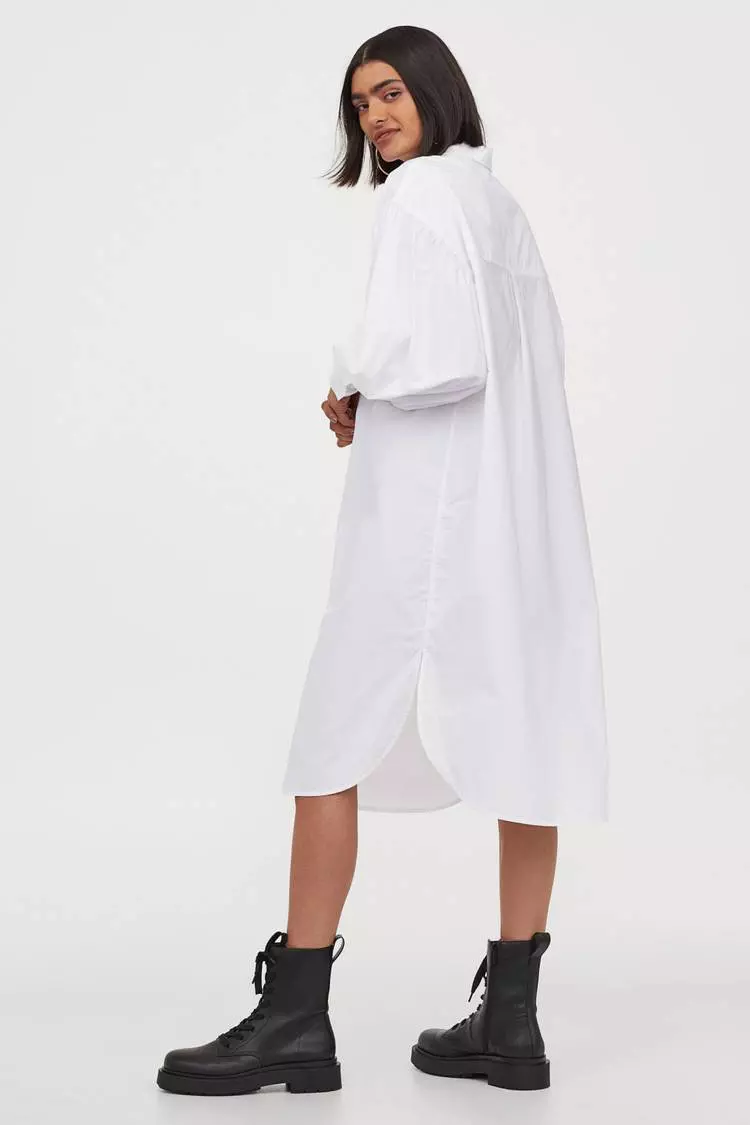 Via H&M
Get this simple Cotton Shirt Dress from H&M for only $35 and pair it with your favourite boots or just plain ol' slides.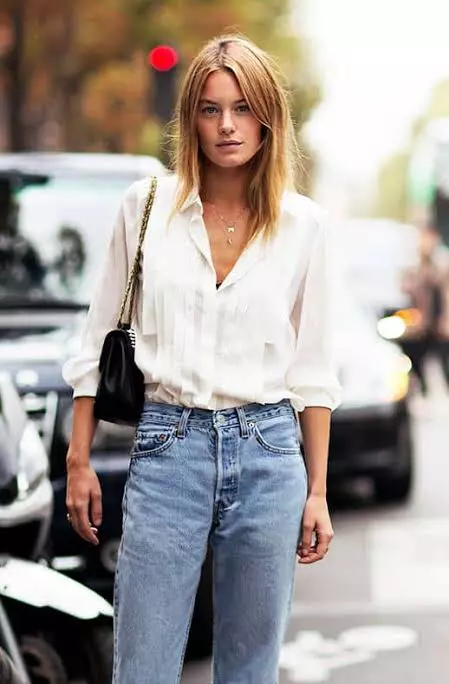 Via Google
Wear a pair of light blue jeans to keep it simple and classy this fall.
Via Google
To get this simple look head on to Good American and get these Good 90s Surplus Jeans for $155.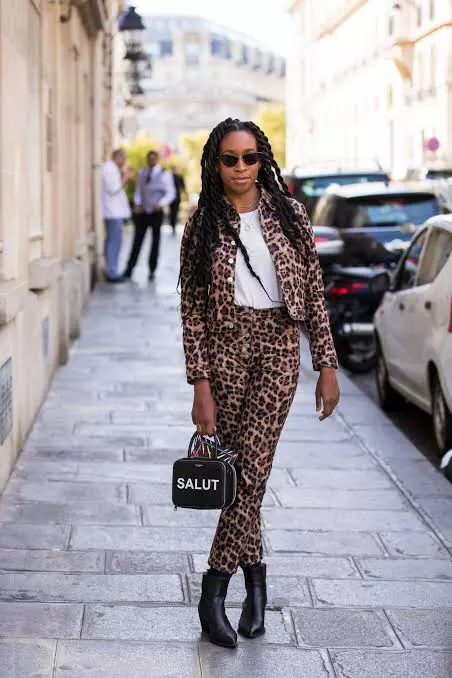 Via Google
Leopard-print pants are the epitome of feisty (and ready to feast). Don this pattern for fall to let everyone know you take thanksgiving very seriously.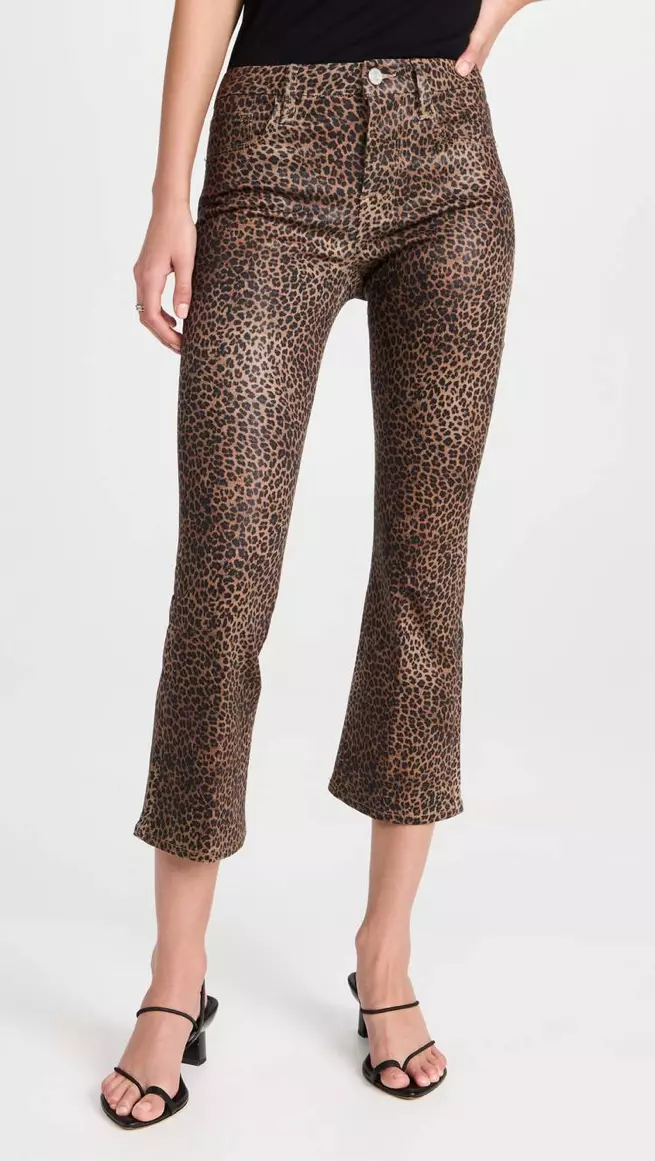 Via Frame
Get this luxurious look from the Le Crop Mini Boot Coated Jeans by FRAME for $265.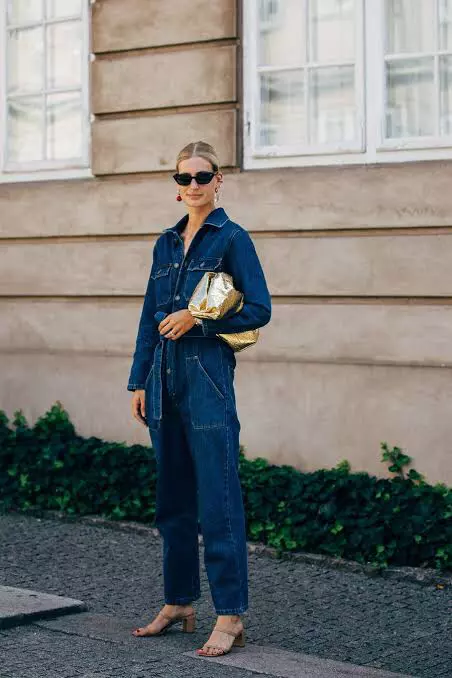 Via Google
Jumpsuits are our semi-newfound love. Wearing jeans jumpsuits exudes confidence and class.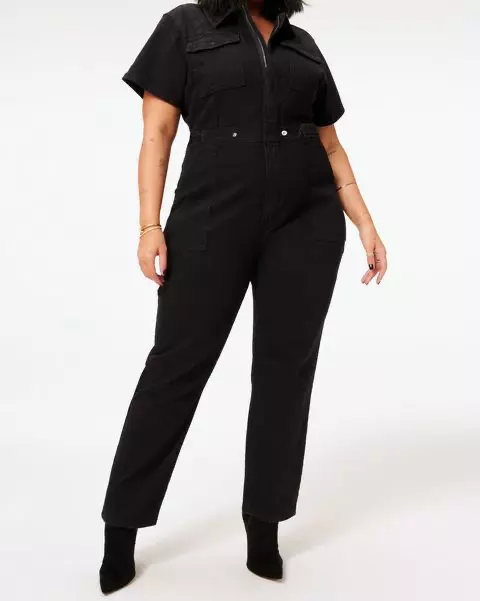 Via Google
Get this black jeans Fit for Success Jumpsuit by Good American for $155.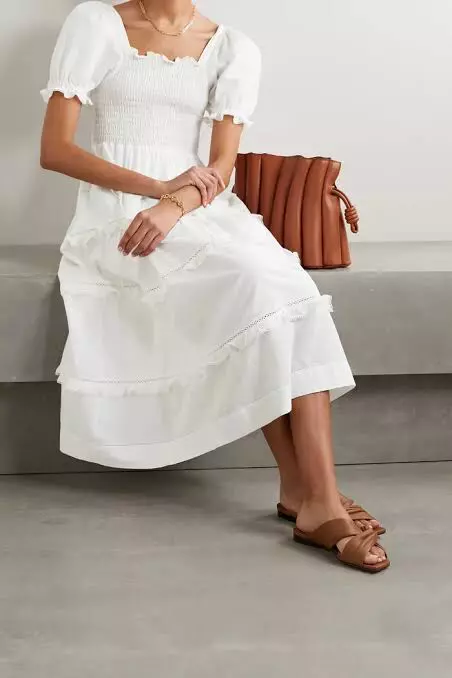 Via Google
Think again if you believe colder days could stop us from wearing pretty summer dresses.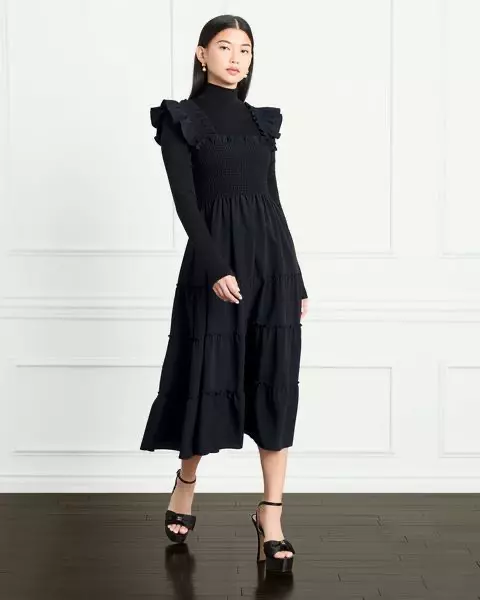 Via Hill House Home
The easiest way to turn your go-to summer dress into the ideal fall ensemble so you can wear your favs on thanksgiving even if they're for summer is to layer a basic turtleneck underneath!
Get this beautiful 'The Crepe Ellie Nap Dress' from Hill-house Home for $150.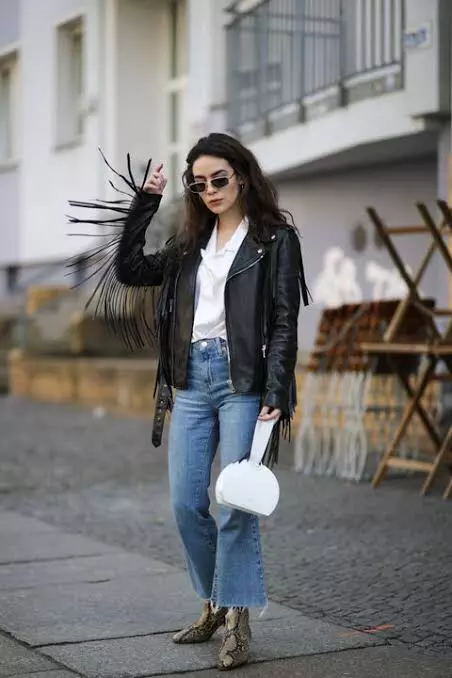 Via Google
Simple and on-trend, a motorcycle jacket looks great with a white shirt, cropped denim, and snakeskin booties.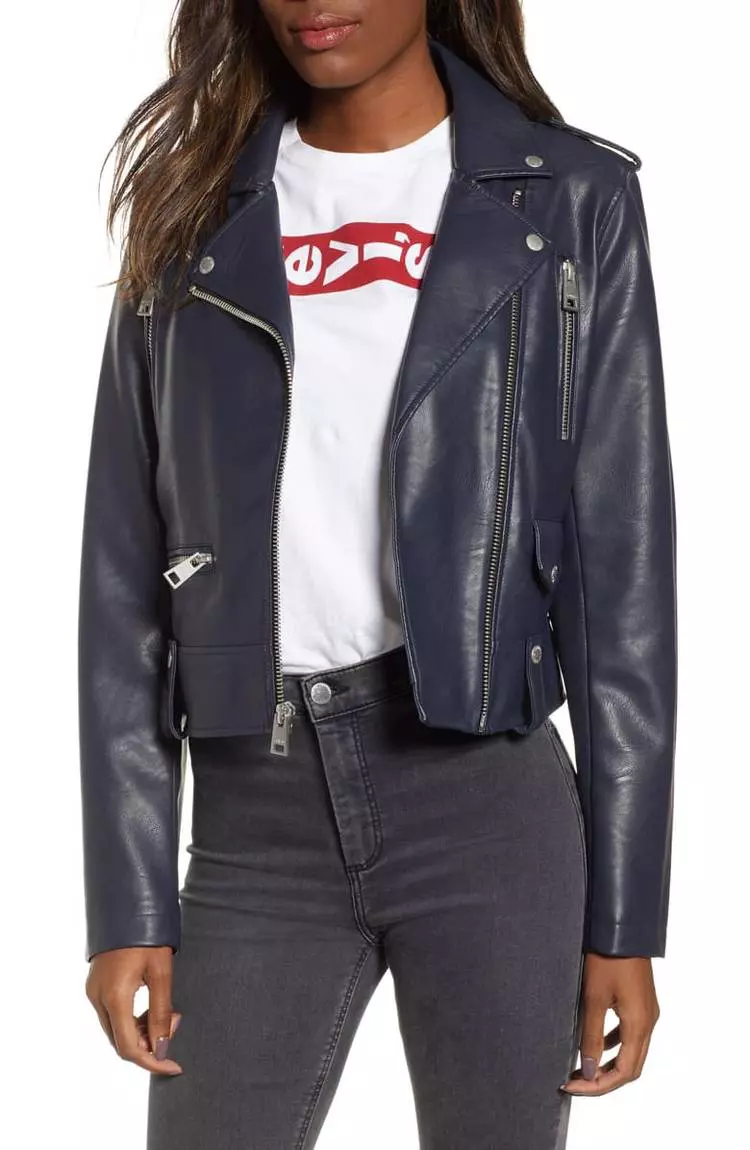 Via Levi's
Get yourself the Faux Leather Moto Jacket by Levi's for $88 only and pair it with the basics in your collection this thanksgiving. Go simple and stylish.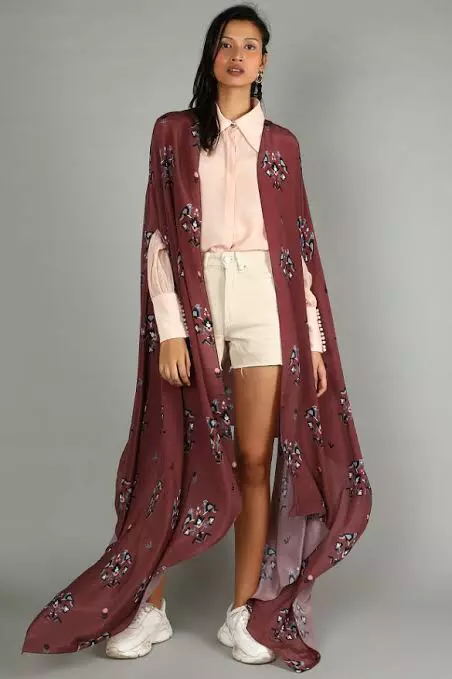 Via Google
Choose this distinctive print duster if you're sick of the same old fall clothing. It's ideal for adding layers over a shirt and pants to dress them up.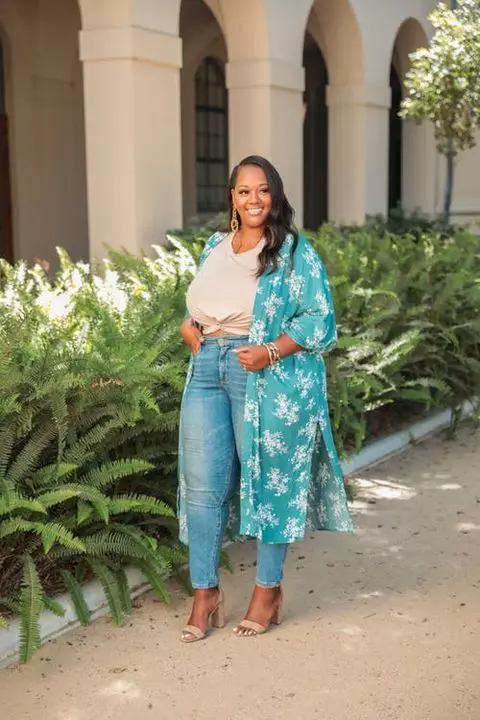 Via KIN by Kristine
Get this Print Duster in Aqua Floral from KIN by Kristine for $38 only at Nordstrom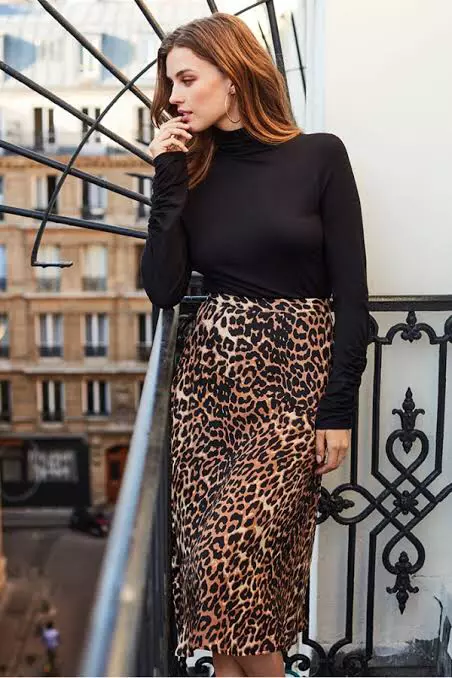 Via Google
The leopard print is really popular right now, especially on skirts. To round off your style, put it with your favourite cream cardigan.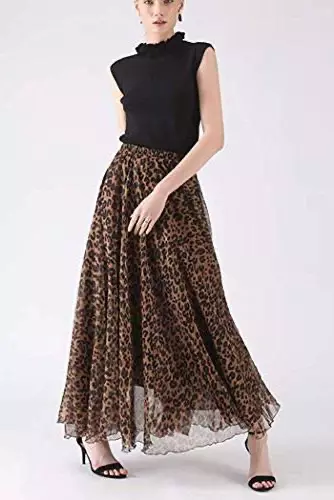 Via Amazon
Get this Elastic Drawstring High-Waisted Leopard Print Skirt by L'VOW for $ 37 on Amazon.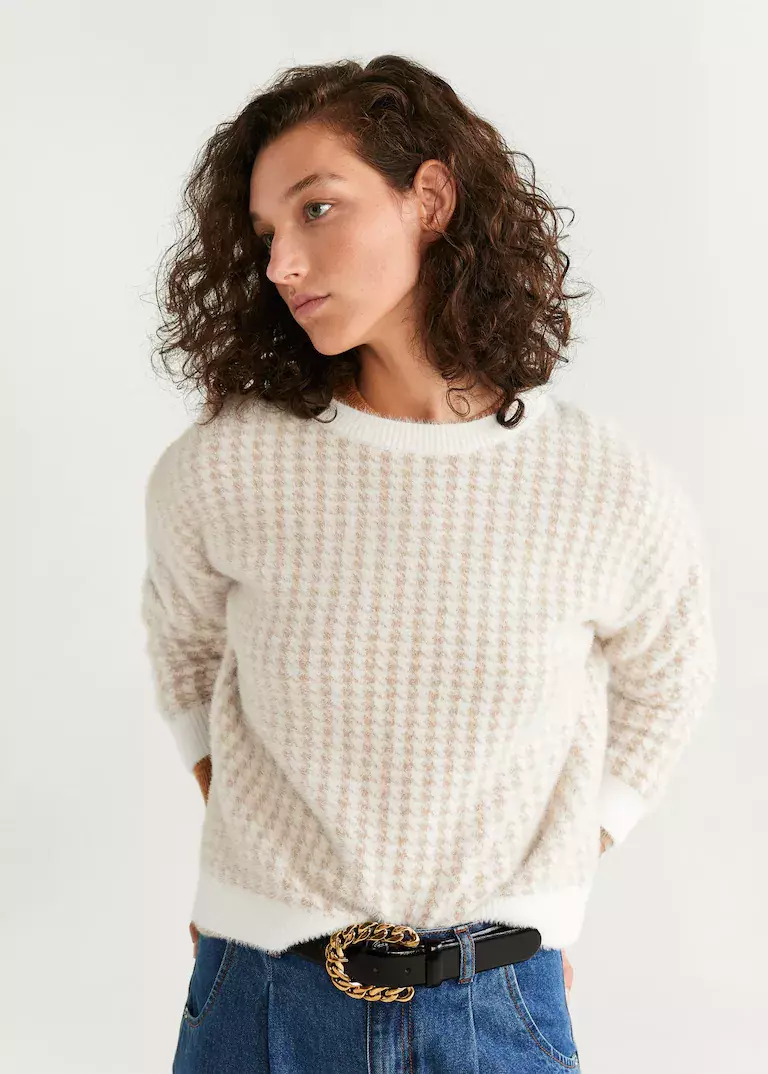 Via Google
A knit sweater tucked into jeans with a belt is a classic fall and thanksgiving get up and no matter what happens, that doesn't seem to be going anywhere.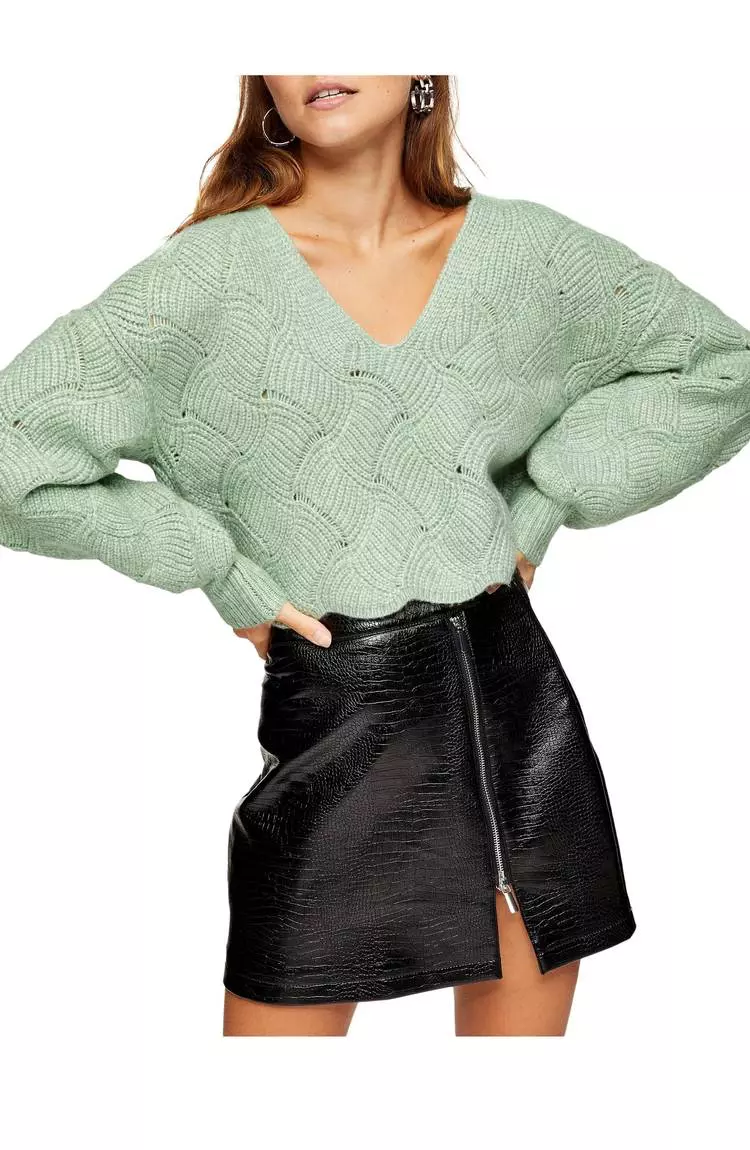 Via TOPSHOP
Get this All Over Pretty Stitch Crop Sweater for from TOPSHOP for $58.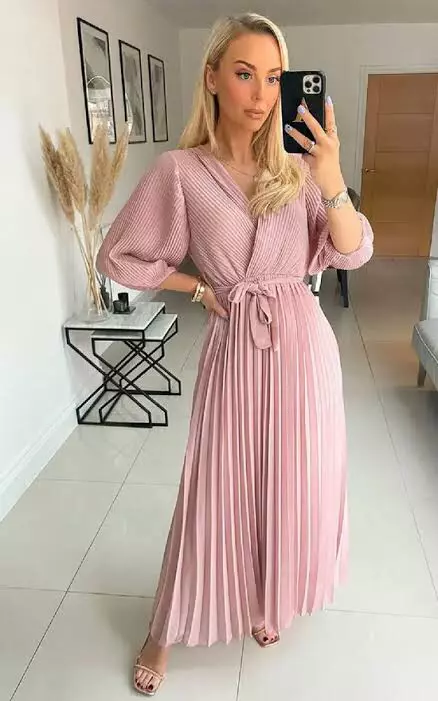 Via Google
We have absolutely fallen for this pleated dress for this thanksgiving.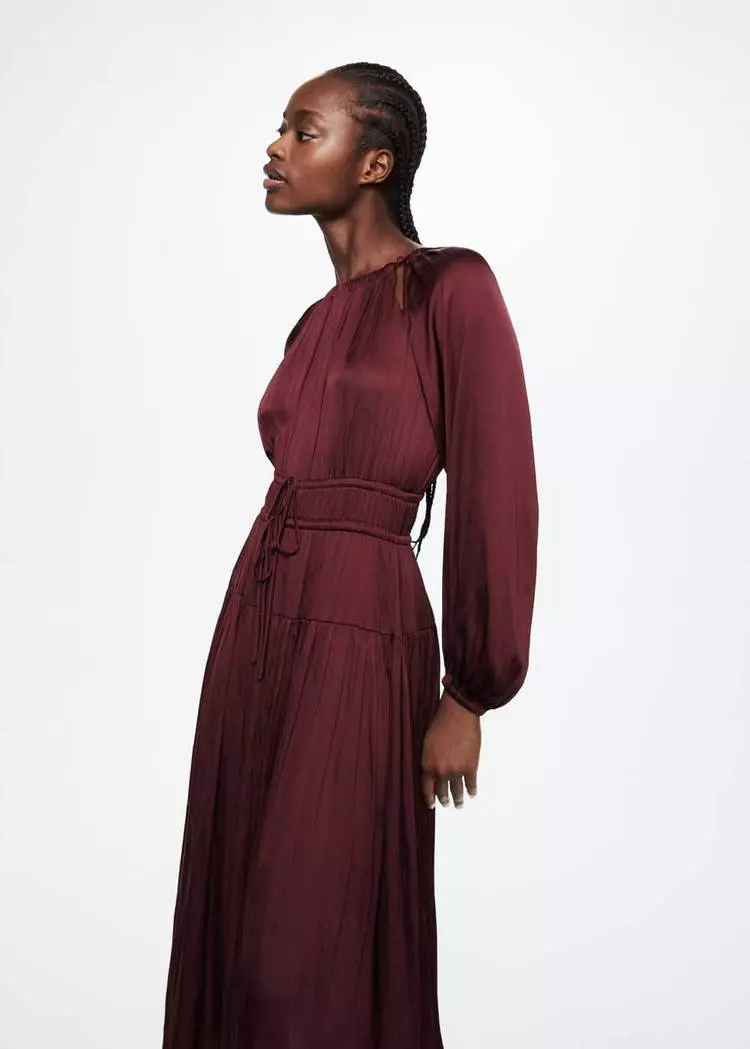 Via Mango
For a similar look, get this Pleated satin dress by MANGO for only $120. This beautiful dress can be paired with a luxurious pair of boots or a chic pair of wedges.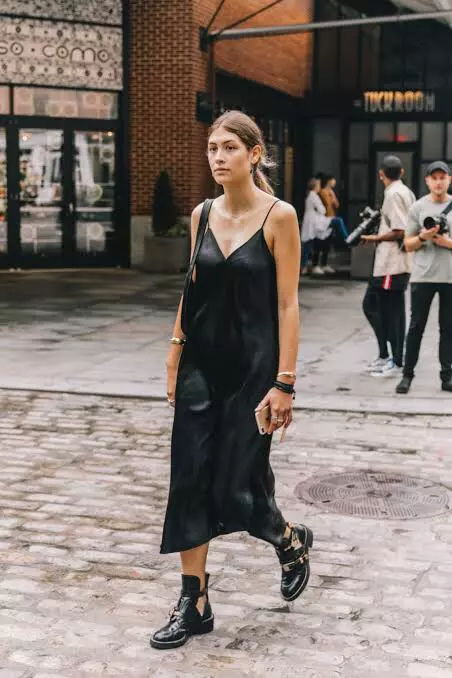 Via Google
Every season, the slip-dress is an exquisite wardrobe staple. Wear it with platform sandals in the summer. If it's a particularly chilly day on Thanksgiving, layer yours over a turtleneck or wear it with a denim jacket.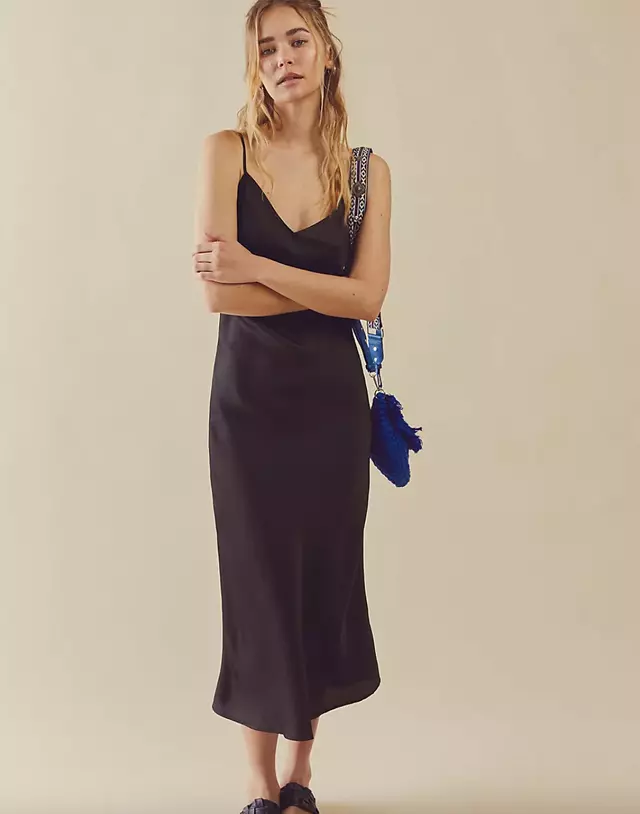 Via Free People
Get this Intimately Simply Biased Slip Dress for $60 at Free People.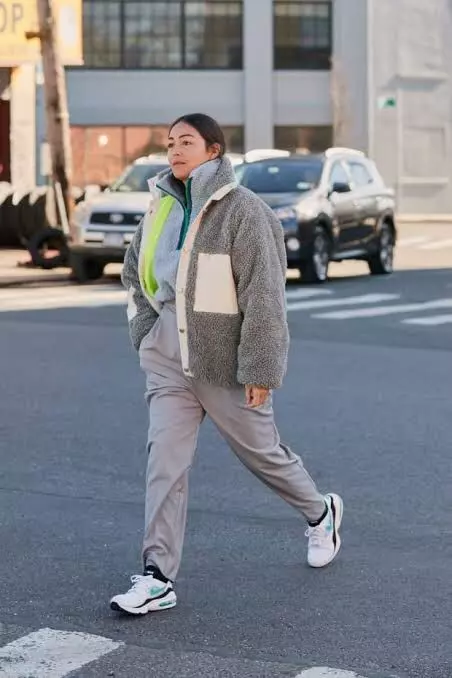 Via Google
Any simple outfit may be elevated by adding this plush faux fur coat. No matter how many dishes you've devoured that day, the material is as comfy as a blanket, so you won't be uncomfortable (you might be full, tho).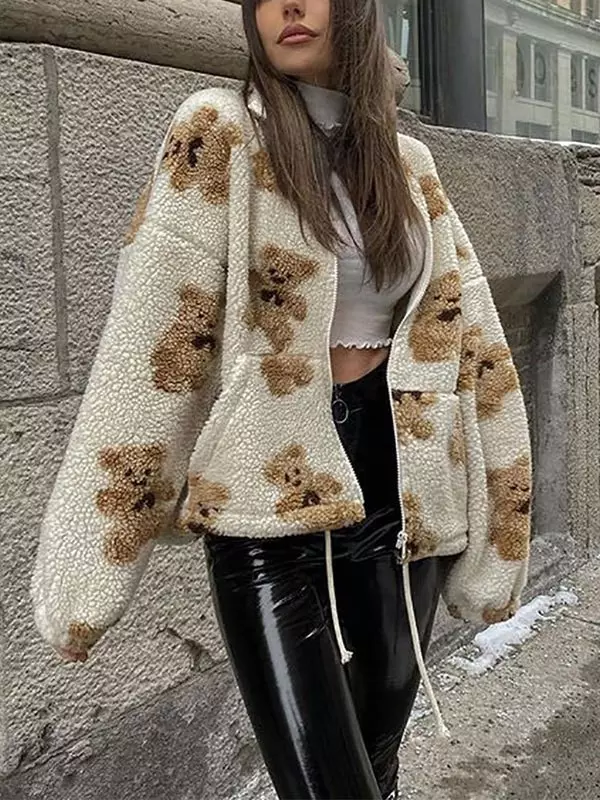 Via Amazon
Buy this Emmiol Teddy Bear Fleece Jacket for $40 at amazon.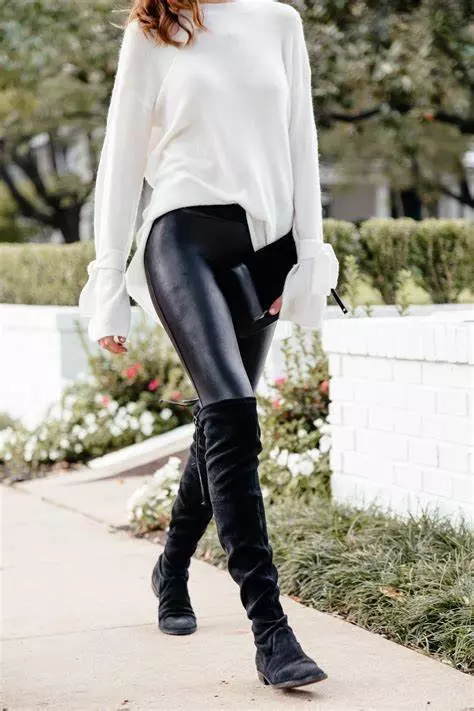 Via Google
Although you may have told your mother you wouldn't, you didn't commit to wear the fancier leather version of leggings to Thanksgiving dinner with the extended family. With this faux leather version, you can amp up your favourite wardrobe staple. They are elastic and cosy while maintaining a formal appearance.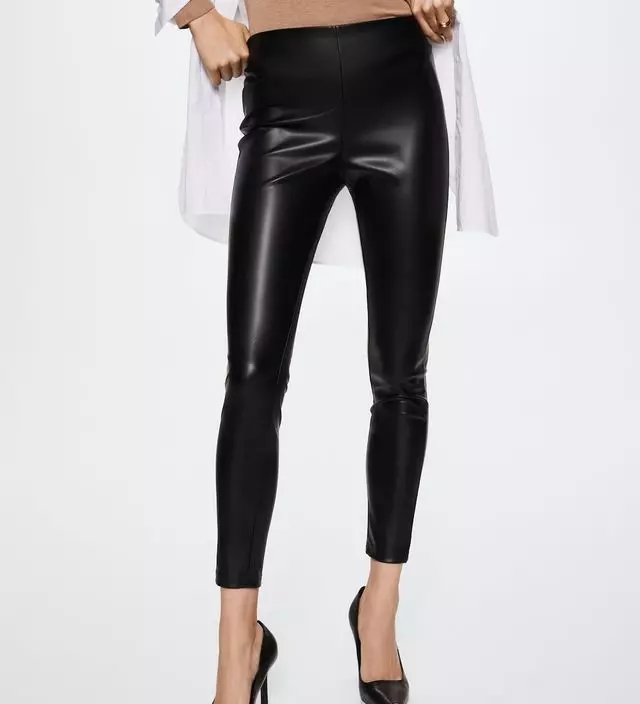 Via Mango
Get these Faux leather leggings from MANGO for $23 at MANGO.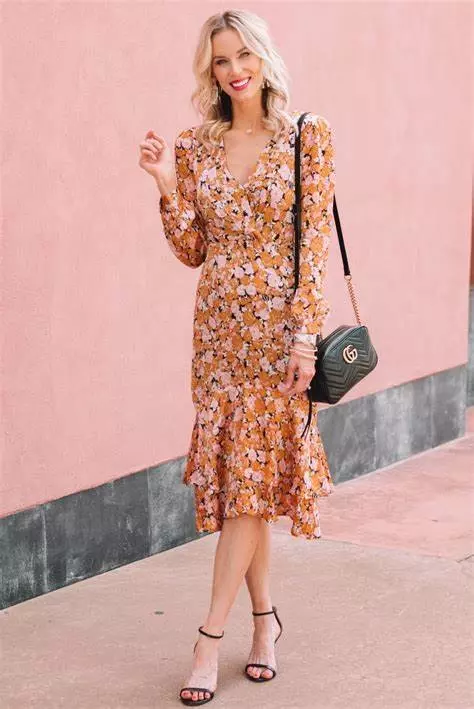 Via Google
With a gorgeous flowery dress that allows you extra room, you can forget about worrying for waistbands. The long sleeve is ideal for layering in the fall, and the eyelet pattern is both feminine and distinctive.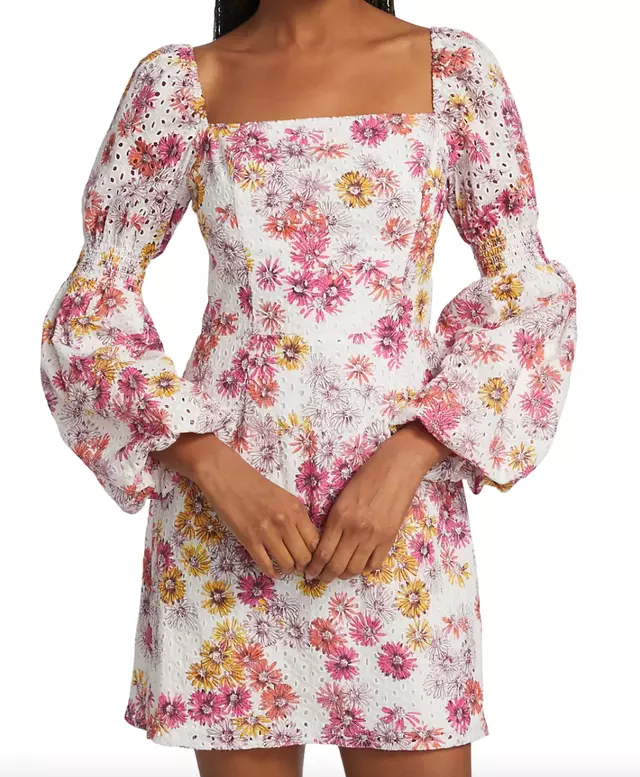 Via Saks Fifth Avenue
Get this beautiful floral piece Wayf Somerset Eyelet Cotton Minidress for $118 at SAKS FIFTH AVENUE.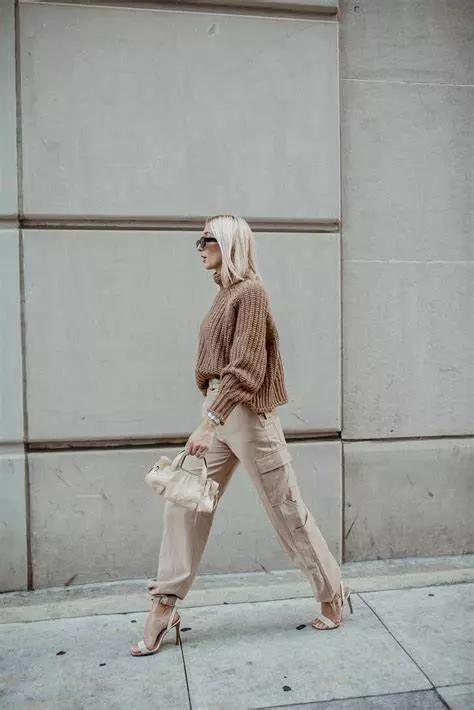 Via Google
Since Thanksgiving is all about making place for your food baby, "skinny jeans" is nearly a taboo word during this time. For a simple Thanksgiving outfit, team a pair of fashionable cargos with a t-shirt or a lightweight sweater.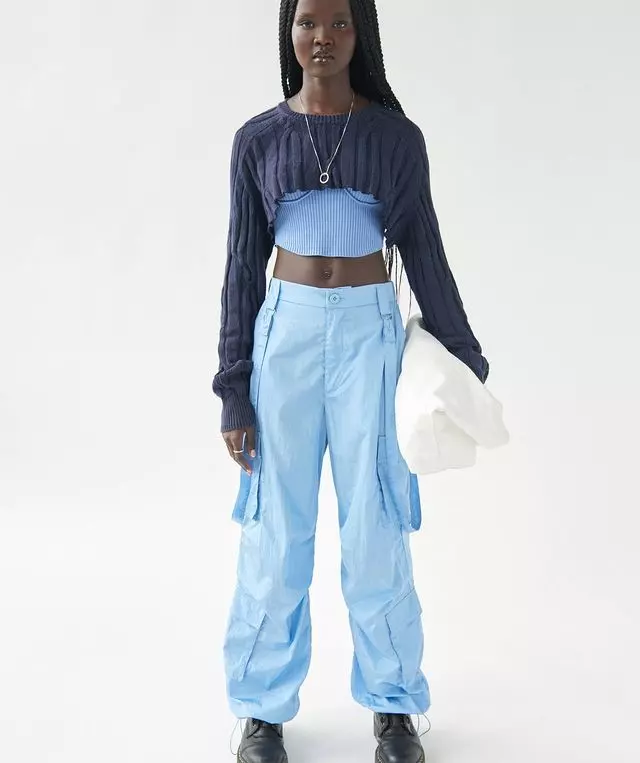 Via Urban Outfitters
Shop these Normani Nylon Cargo Pants from Urban Outfitters for just $50 at any Urban Outfitters Outlet.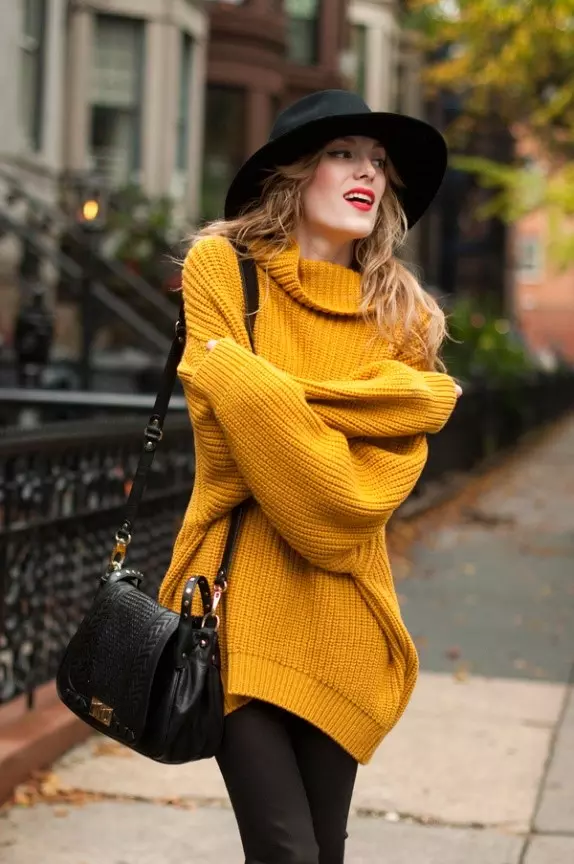 Via Google
Purchase a set of clothes that are ready for your post-meal snooze. Since cold weather outfits are all about remaining warm and snug, this cosy sweater is like a sleeping bag with arms. However, it is also fashionable.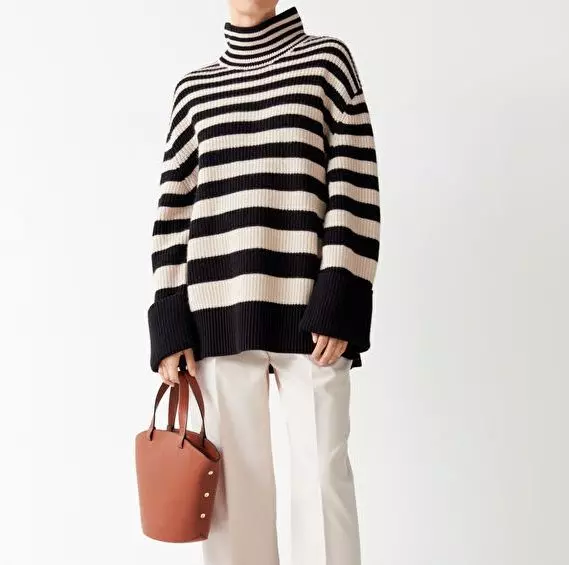 Via Stories
Get this & Other Stories Turtleneck Knit Jumper for $129 at stories.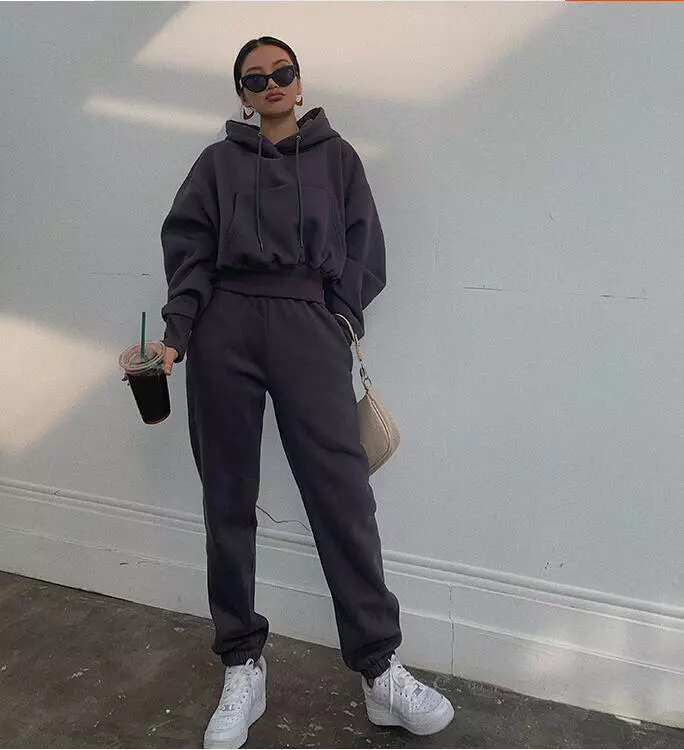 Via Google
Utilize that flexible waistline on Thanksgiving Day by tucking a toasty sweater into a pair of sweatpants. To benefit from the comfort, you don't have to put on the ugliest pair of sweatpants in your pyjamas drawer either; these adorable smiley sweats are cool and enjoyable.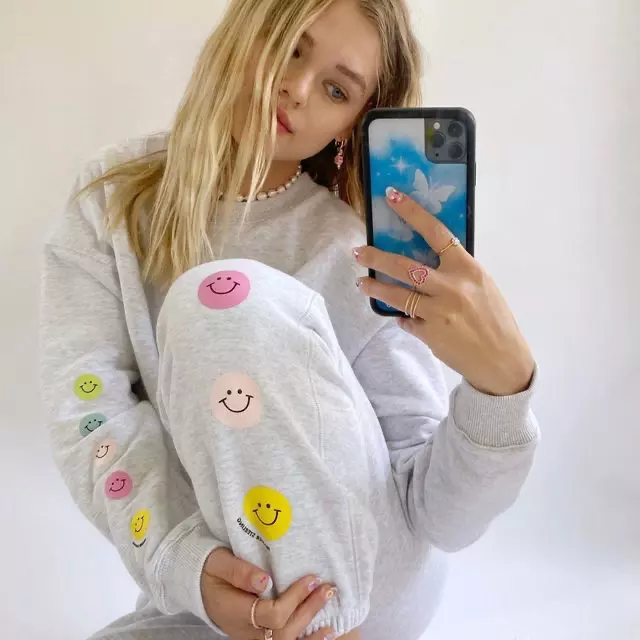 Via Frasiersterling
To get this look buy the Frasier Sterling Smiley Gal Sweatpants from Frasiersterling.co for $39.
So, which of these adorable looks will you be wearing this Thanksgiving dinner?