Gen Z Fashion Trends: 35 Styles For A Youthful Aesthetic
By
Shireen Khan
Published on
Sep 25, 2022
Gen Z style is booming in the fashion world and this is most evident on famous apps like Instagram, Tiktok and even Pinterest. The good news is, you can easily incorporate some basic fashion items that are major statement pieces into your wardrobe to give yourself a more youthful aesthetic look.
But before we get into that, let's go over some fashion pieces and trends that are an absolute fashion faux pas, or as the Gen Z, Aka zoomers would say, cancelled. These trends include, Tie Dye, Ripped Jeans, Neon, Leopard print, Bell sleeves, Puffy Sleeves, Cat-eye frames and Lace etc.
Bring some refreshing modifications to your outfit after the bizarreness of the 2020–2021 fashion trends—with internet business meetings. These are some of the hottest Gen Z trends for 2022, to which everyone must quickly adapt. And these remarks will make you appear to be a Hollywood Hills fashion star.
Now that we've made that clear, let's take a look at some of Gen Z's favorite looks in 2022 that will help you rev up your look.
1) Bucket Hats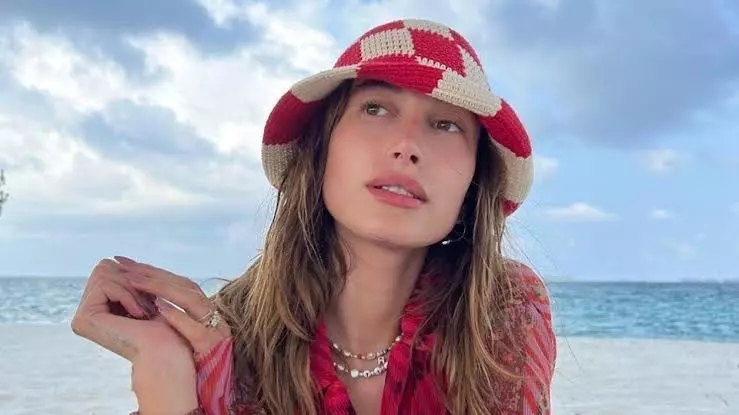 Via Google
With Hailey Bieber and Bella Hadid already rocking these bucket hats, it's safe to say, this is what we're supposed to wear now as these fashion moguls are the ones to set the trends in the first place.
2) Bottega Veneta – Chain Pouch Packet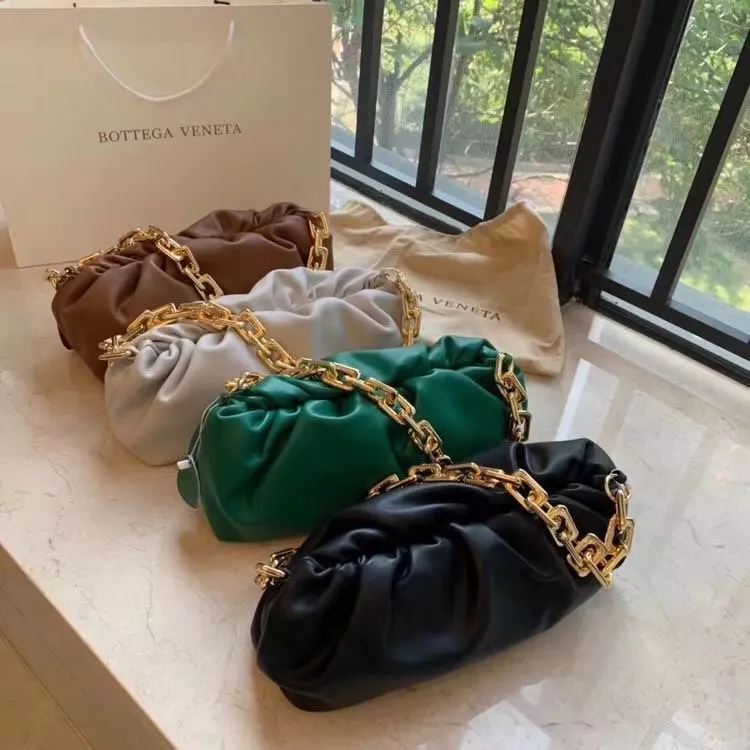 Via Google
With Bottega making some of the hottest selling hand bags, it has yet again come out with a trend setter. It's famous Chain Pouch Bag that every fashion icon is seen wearing. These bags will give your outfit a fresh twist and are sure to grab attention. With the original one's retailing for about 3000$, they're not really easy to buy but countless companies are now selling the exact replicas making it accessible to anyone and everyone.
3) Scrunchie Bags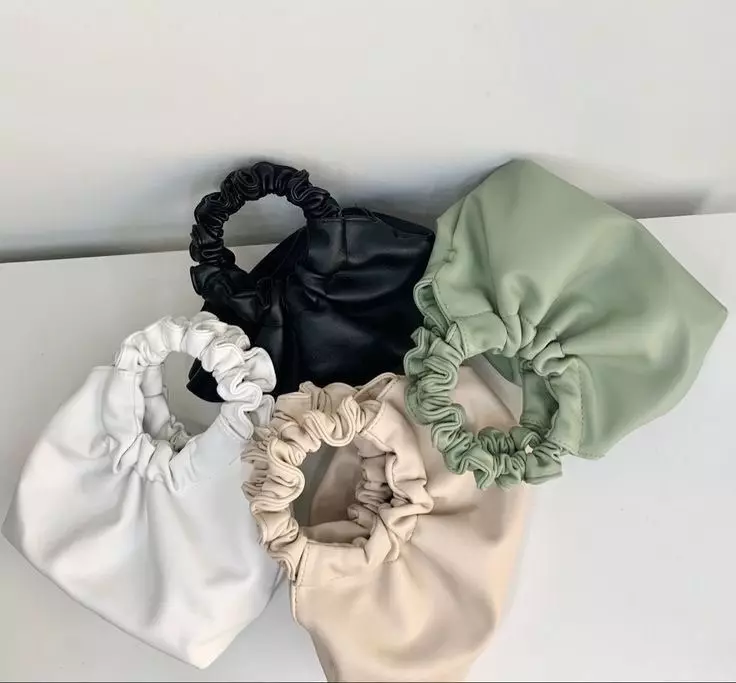 Via Google
The nice thing about the scrunchie bag trend is that you don't have to rearrange your wardrobe entirely to make room for it, nor do you need to spend time wondering how to put your outfit together since they basically look good with everything.
4) Dior – Asymmetrical Saddle Bag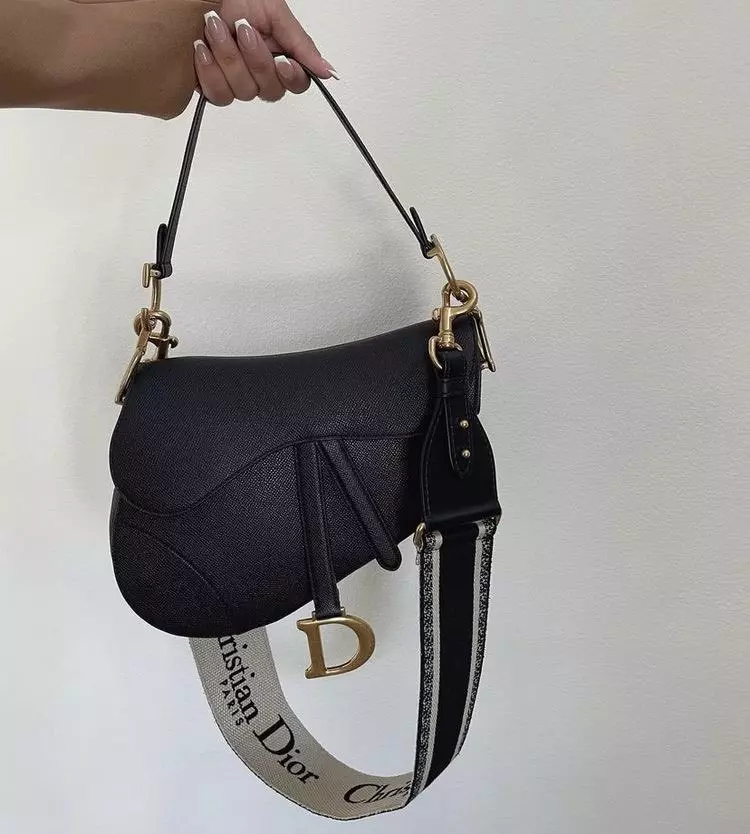 Via Google
The saddle bag's reemergence is good news for all as it has always been and will always be an evergreen shape when it comes to bags. The bag Retails for around 2500 to 4000$.
5) Puffy Jackets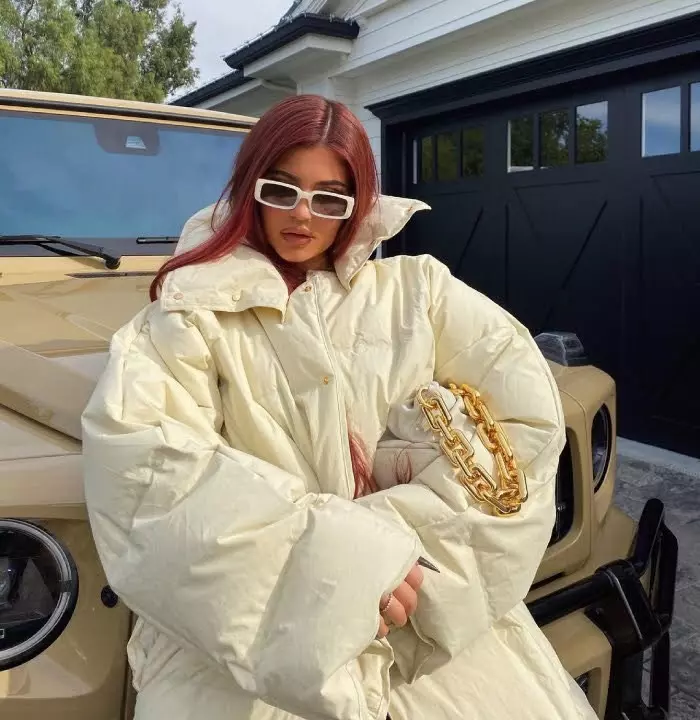 Via Google
A trend that was once a big hit but died in the 2000's is back again. Fashion icons, such as Kylie Jenner herself along with multiple other celebrities seen wearing the Puffy Jackets years after the original stars like Jennifer Aniston, and we cannot get over it.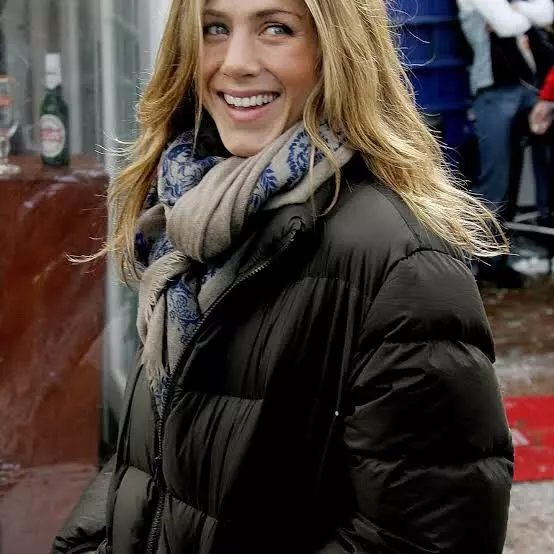 Via Google
You can't go wrong with this trend, whether you choose a long puffer coat or a cropped design. They are not only fashionable but also quite warm, making them perfect for the winter.
Numerous designers, including as Gucci, Jacquemus, Zara and Telfar, debuted their own versions of the puffer, and the high street is brimming with reasonably priced outerwear in this trend.
6) Cloud Slides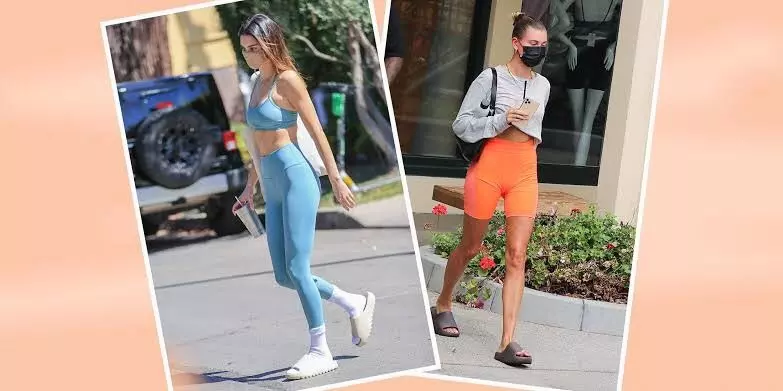 Via Google
They are created using EVA, a foamy material that is frequently used in footwear. If you love Birkenstocks, you'll be happy to know that these waterproof sandals are likewise composed of EVA foam, but they're thicker and cushier. These have taken over Hollywood as they are the staple of Yeezys by Kanye West.
7) Thin Sunglasses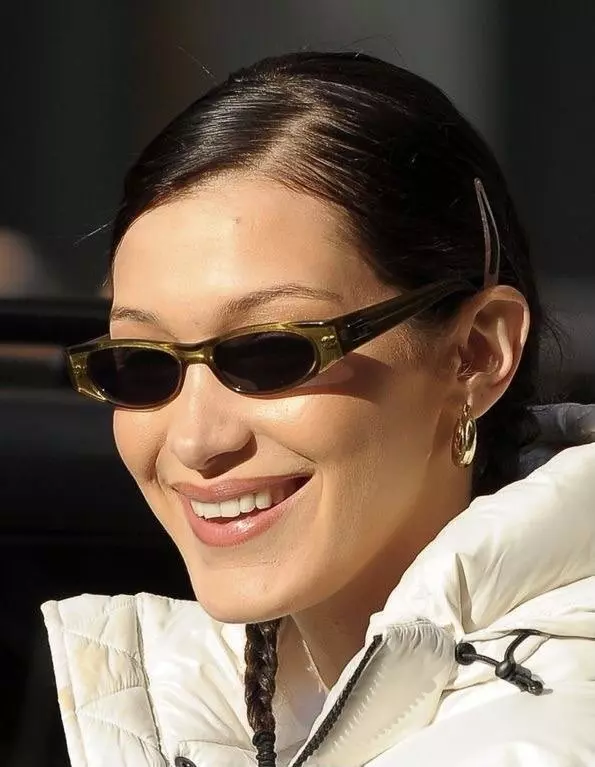 Via Google
Say Bye-bye to oversized sunnies. Small sunglasses are returning to town. Yes, you guessed it right, the comeback of tiny sunglasses has started. People have been longing to get their hands on a pair of small sunglasses to channel their inner Bella and Kendall, who are frequently seen donning the trend, as well as so many more celebs.
8) Versace – Satin Platform Pumps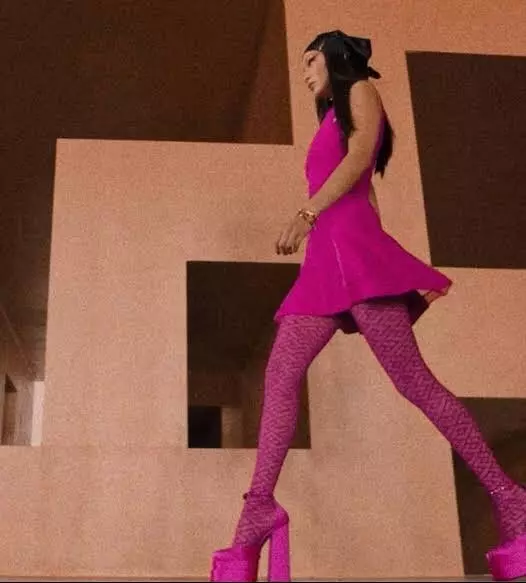 Via Google
The Medusa Aevitas platform sandals from Versace made its debut in the brand's Fall 2021 collection and have since been an instant hit. Some of Hollywood's most coveted stars, including Gigi and Bella Hadid, Candice Swanepoel, and others, have had them grace their feet. These pumps will easily give you the youth you are looking for.
9) Colour Clashing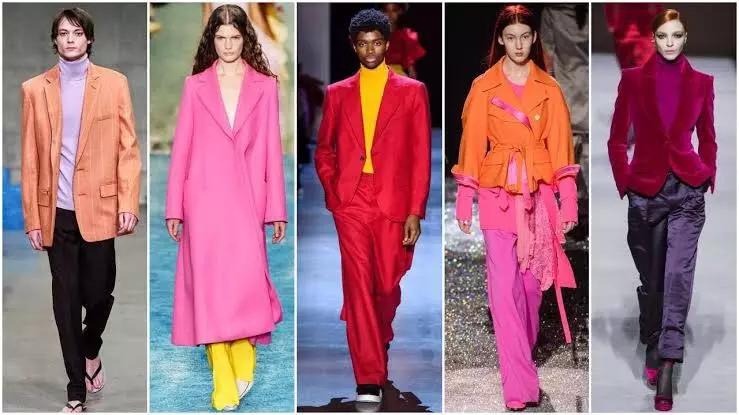 Via Google
One of the biggest trends for 2022 is the art of clashing bright colours in one outfit. This little trick gives you the youth and excitement you are looking.
The hottest colour trends for 2022 in fashion are bright and bold, so forget about tans, neutrals, and classic creams. Models walking for Versace and Christian Dior were spotted wearing bold clashing colours from head to toe.
10) Micro Blazers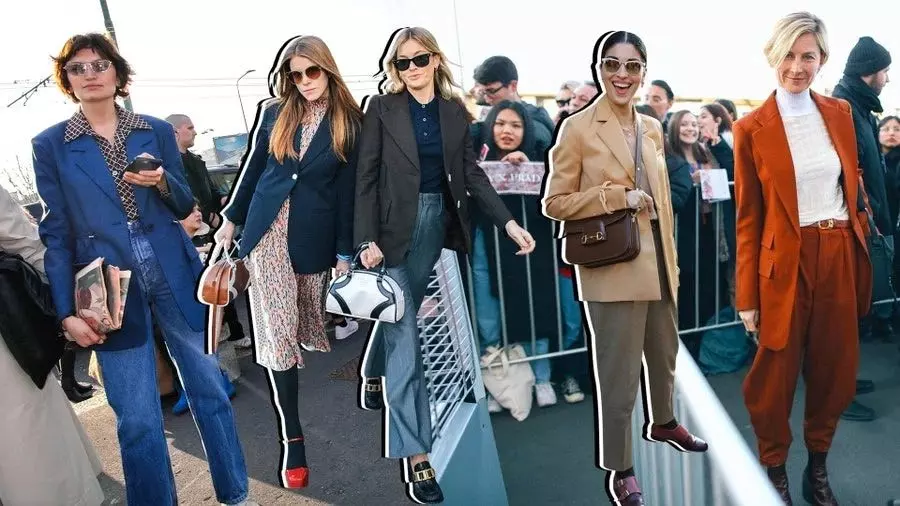 Via Google
From Chanel to Balmain, Zara and all major brand names have rediscovered their love for Micro Blazers and it's about time you add it to your wardrobe too.
11) Mini Skirts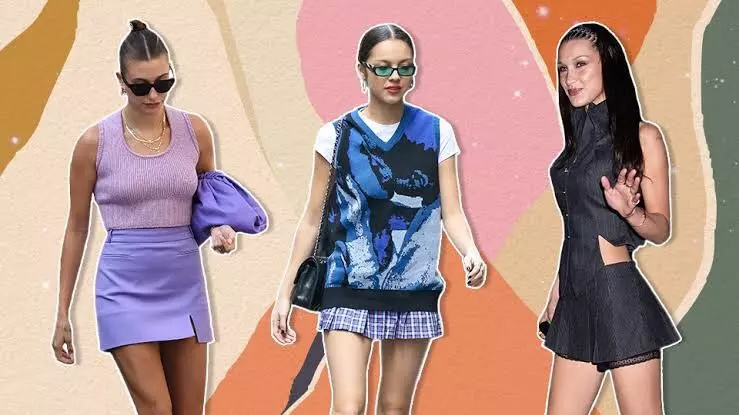 Via Google
Even in the chilly months of 2022, it seems that "going-out" attire will continue to dominate our wardrobes, leading to the super-short silhouette. We have seen the micro-mini skirt at New York Fashion Week so far in a variety of cuts and materials.
Mini skirts are the key to a new and youthful chic statement and there's nothing that they cant look good with.
12) Oversized Shirts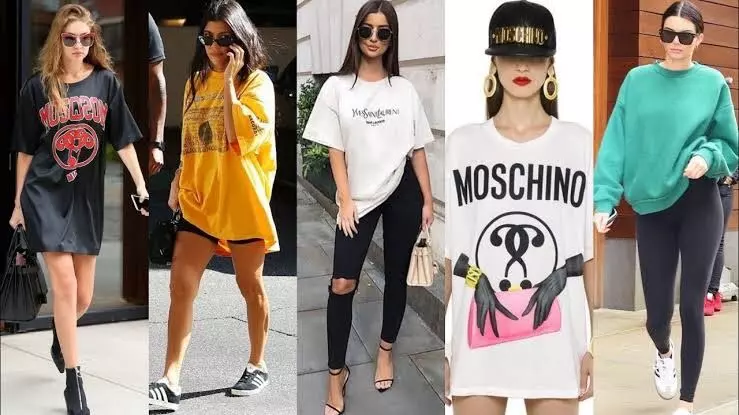 Via Google
Oversized shirts are the new shaggy look for summer 2022. All zoomers are adapting this style and there's no reason why you shouldn't. We've learned comfort is essential over the last few years. Oversized shirts have replaced corsets, bodysuits, and gowns as our go-to wardrobe staples, while they still have their place. Fashion-girl approved loose-fitting clothing include white button-downs, graphic T-shirts, and big sweatshirts.
13) Raver Style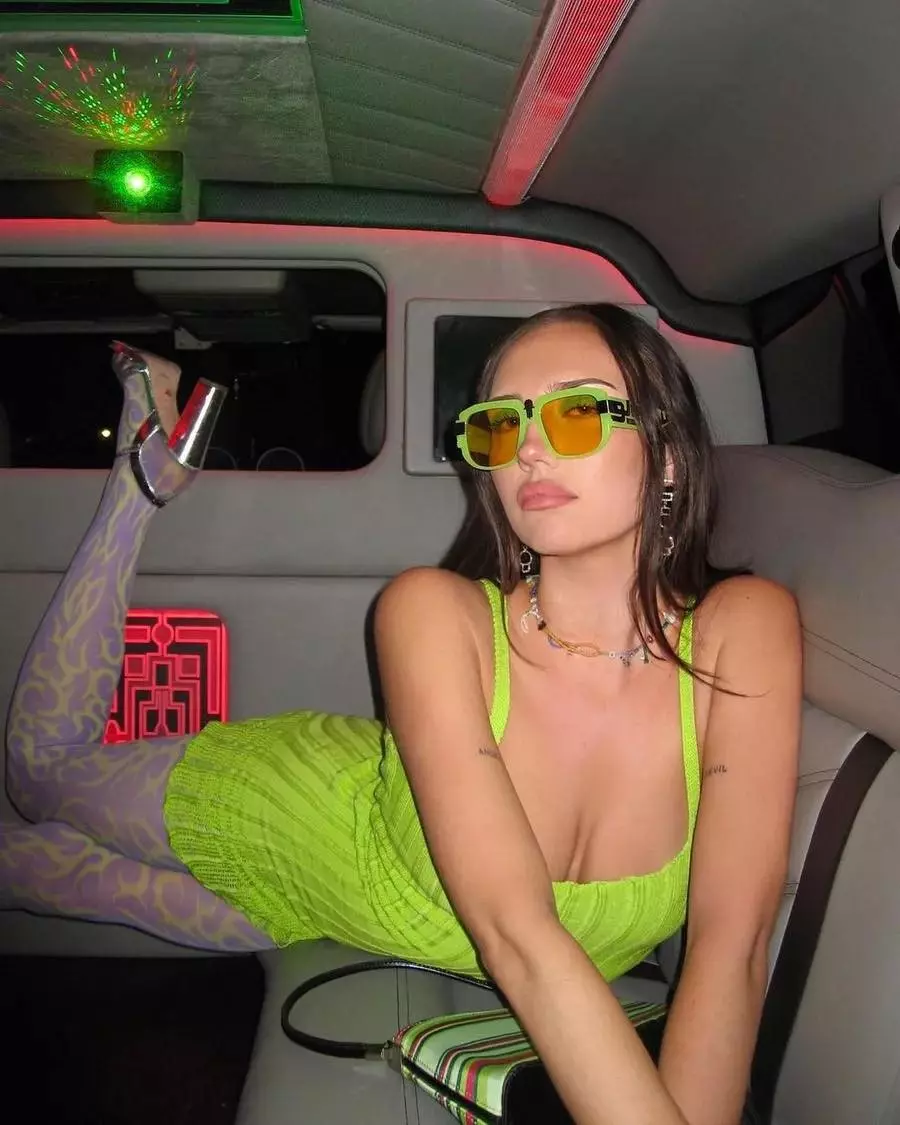 Via Google
The biggest celebs are being seen donning the raver style look this season. This trend is spreading like no other and every boomer should adopt it too.
14) Low-rise jeans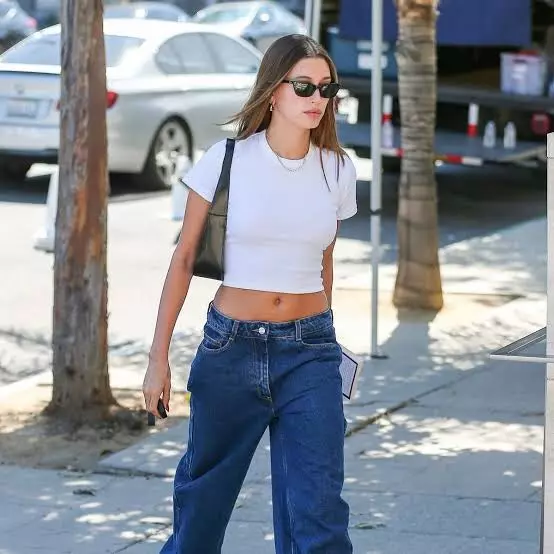 Via Google
Low-rise jeans were a total no-no up until last year. But this year they are slowly making a come back since most celebrities are being seen wearing them.
15) Bra Tops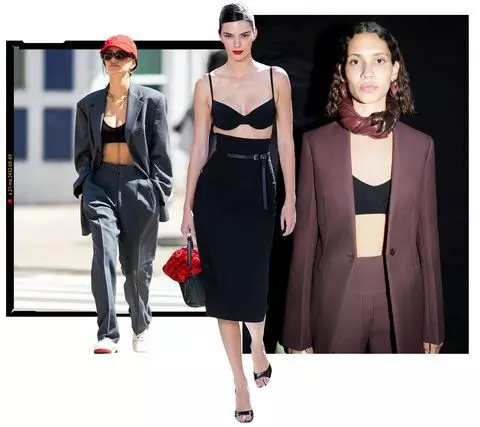 Via Google
Although some people find body-baring clothes daunting, the bra as a top is one of the more approachable sultry trends right now. Vanessa Hudgens wore a scarf top with bra cup detailing to the 2022 MTV Movie Awards, and Sarah Shahi from The L Word wore a black dress by Nensi Dojaka with a layered bra neckline. These trends have also made their way to red carpet appearances. At the 2022 Cannes Film Festival, Kylie Minogue wore a black Versace dress with a corset top that exposed a bejewelled bra underneath.
16) Casual Trench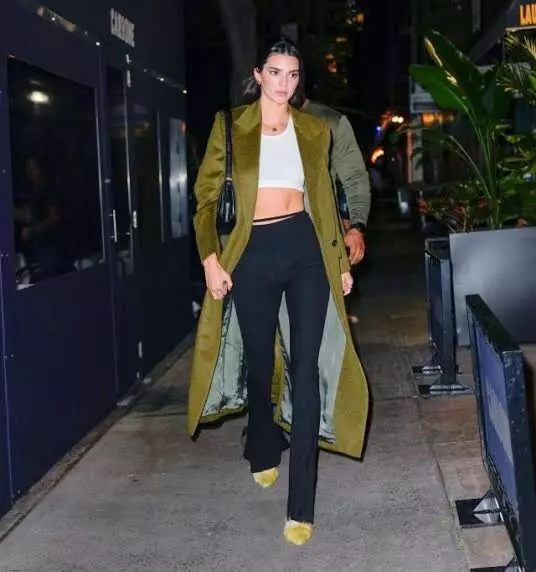 Via Google
The traditional trench coat is timeless for a reason. Come rain or shine, it's the ideal jacket to wear anyplace. Casual Trench Coats have the ability to be worn with both casual and formal attire thanks to their versatility.
17) Biker Shorts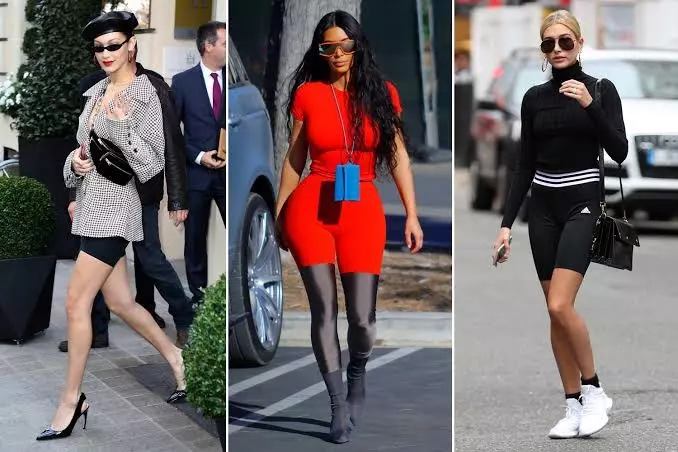 Via Google
After a two-decade sabbatical, biker shorts are back. Princess Diana helped launch the divisive athleisure style back in the 1990s.
Like your beloved T-shirt, this stretchy, form-fitting classic is incredibly cosy and not at all fussy, and they can be dressed up or down. The options are almost endless when picking what to wear with biker shorts.
18) Hot Pink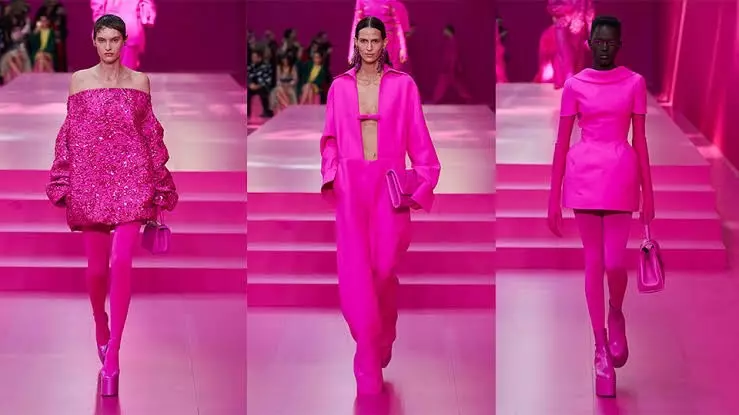 Via Google
Hot pink is a colour trend that is here to stay, love it or hate it. This strong, assertive colour has thoroughly ingrained itself in the American mind as a symbol for everything both feminine and femme, from fluorescent pink to magenta.
19) Hoodies under Blazers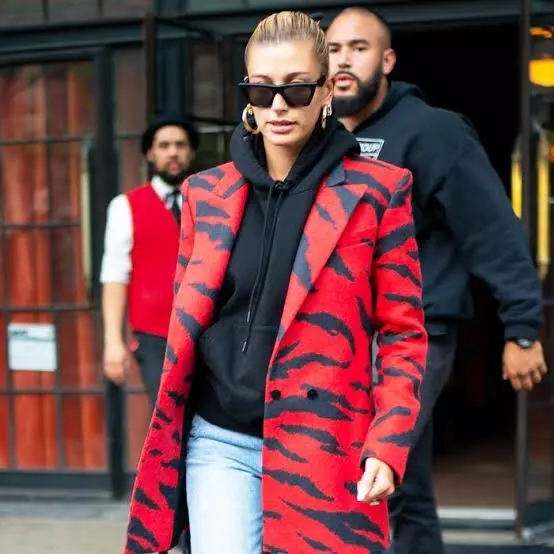 Via Google
Nowadays, it's simple to choose for loungewear over "real clothes," but wearing a sweatshirt under a blazer blends the advantages of both put-together, rigid tailoring and comfortable, casual leisurewear into one uncomplicated appearance. Because at its foundation, modern street style is about combining disparate items (such as a formal piece with a casual/athletic piece) to create a distinctive, fashionable look.
20) Big Claw Clips
Via Google
The claw clip is possibly one of the coolest fashion trends to come back. Because of TikTok's style and is better than ever with these fun and chic accessories. The claw clip has been redesigned for additional hair types (hello, curls! ), more versatility, and more occasions now that it is unquestionably back.
21) Stacked Soles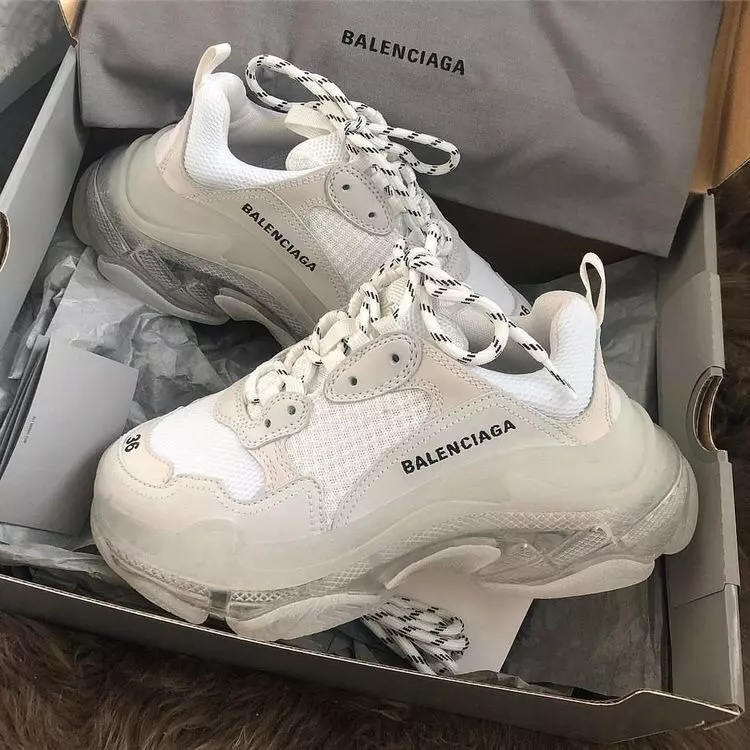 Via Google
Stacked sole sneakers, a dad sneaker/hiking shoe combination designed for navigating urban paths. This shoe is perfect for just about any activity thanks to sporty accents and a moderately elevated, cushy sole. It's surprisingly adaptable.
22) Denim Party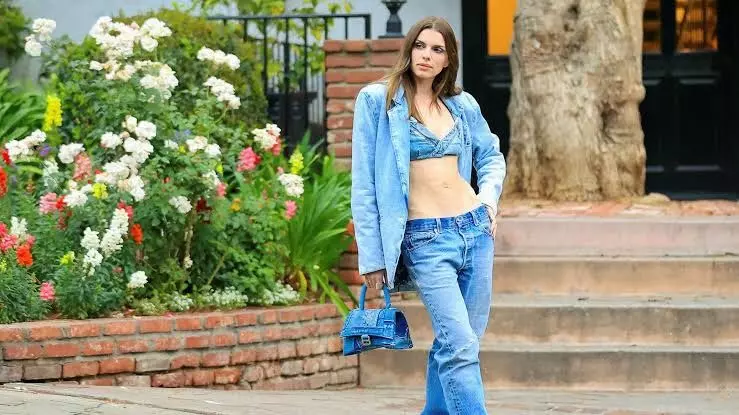 Via Google
The classic denim-on-denim combo made popular—or infamous—by Britney Spears and Justin Timberlake at the 2001 American Music Awards and more recently by Ye and Julia in Paris was resurrected by street style at fall shows.
23) Lace up Heels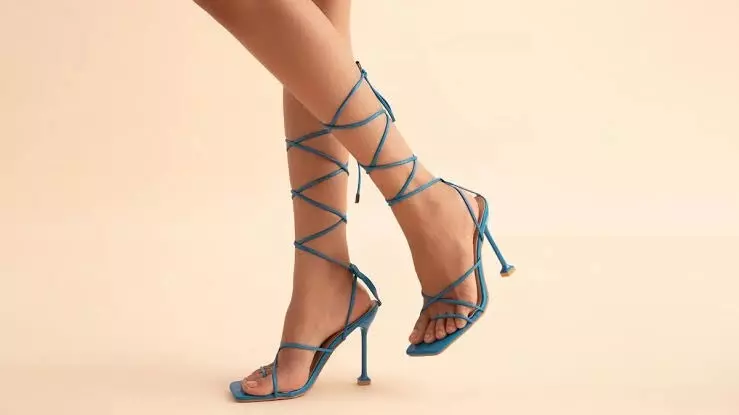 Via Google
The new shoe of the season is a slinky design that adds flair to even the most basic outfit. Lace-up heels have become a standard in the fashion industry as a result of designer versions like Amina Muaddi, The Attico, and Bottega Veneta. Lace up sandals, popularly known as "naked shoes," are unquestionably the go-to summer shoe thanks to their distinctive interwoven straps that range in length from barely there to maximalist-like forms. They are simple to style, simple to wear, and perfect for wearing everywhere because they leave much of the foot bare, giving off an ultra-sexy appearance.
24) Thigh High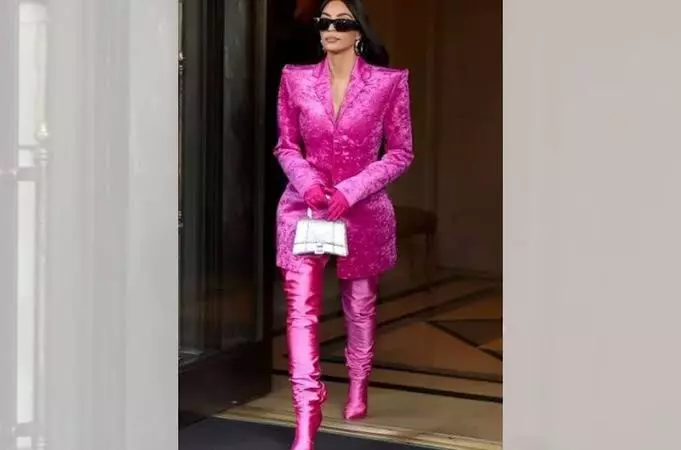 Via Google
Despite the summer's record-breaking heat, thigh-high boots are becoming more trendier than ever as multiple celebrities including Kim Kardashian, Rihanna, Julia Fox etc can be seen rocking them on multiple occasions.
25) Thong Platform Sandals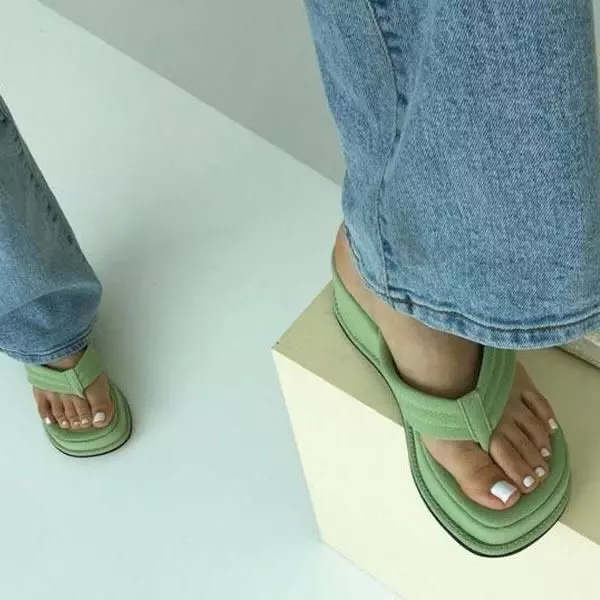 Via Google
The '00s-era platform flip-flop trend is back in style thanks to Kendall Jenner wearing them not once, but twice. They were once a favorite of Jennifer Aniston. She is the most recent celebrity to follow this fashion, which is a good enough excuse to get some for yourself.
26) Fringe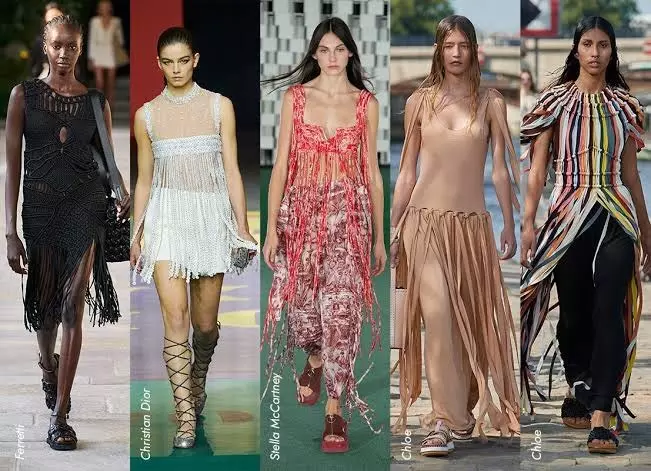 Via Google
While fringe is still seen today in Western-inspired fringe coats and outfits that have a flapper-like feel, designers and the elite of street style are demonstrating that the trend can also be worn in more sophisticated ways. It's more about sophistication or creative accents than fringe for the sake of fringe.
27) Y2K Fashion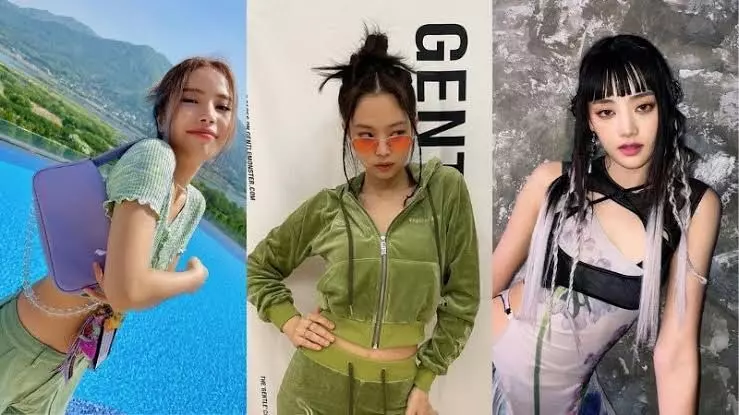 Via Google
The idea of futuristic fashion was a significant craze in the early 2000s, when the internet was seeing rapid growth.
Nowadays, the greatest approach to add a hint of youth to your style is to add fashion nostalgia to your ensemble with shiny fabrics in silver (or pearlescent hues) to get the Y2K look.
28) Fluffy Pool Slides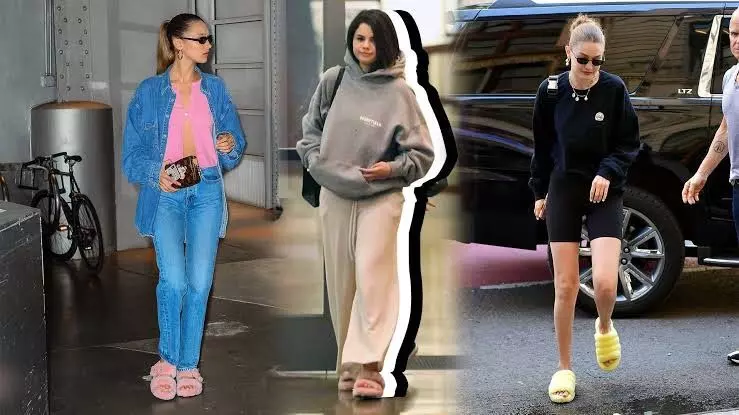 Via Google
Supermodels like Kendall Jenner, Bella Hadid, and others are frequently spotted sporting cushy platform pool slides, which are swiftly taking over as the summer of 2022's hottest shoe trend.
29) Crochet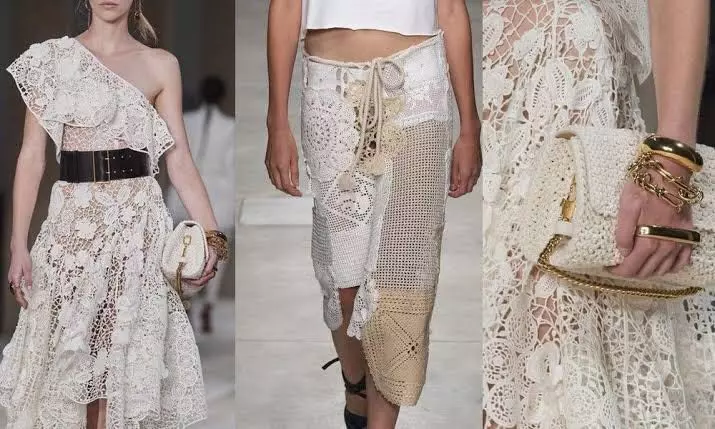 Via Google
Designers combined comfort and flair for the autumn 2022 season, evoking a carefree "endless summer" atmosphere with vibrant, handcrafted knits and crochet styles from head to toe.
30) Tractor Trek-sole Boots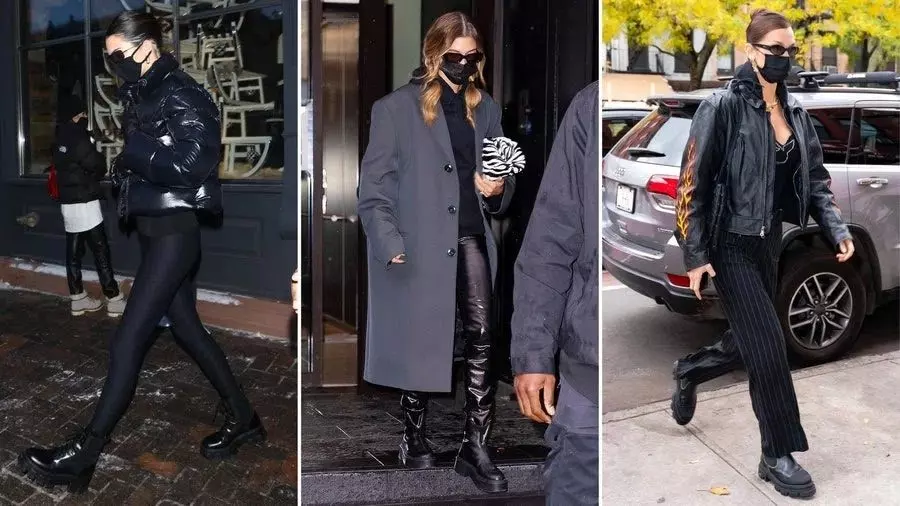 Via Google
With these black Tractor boots, which Balenciaga initially redesigned, seize on the season's hiking footwear-inspired trend. The boots have a stylish Chelsea silhouette and a sturdy trek sole with deep grooves.
31) Draped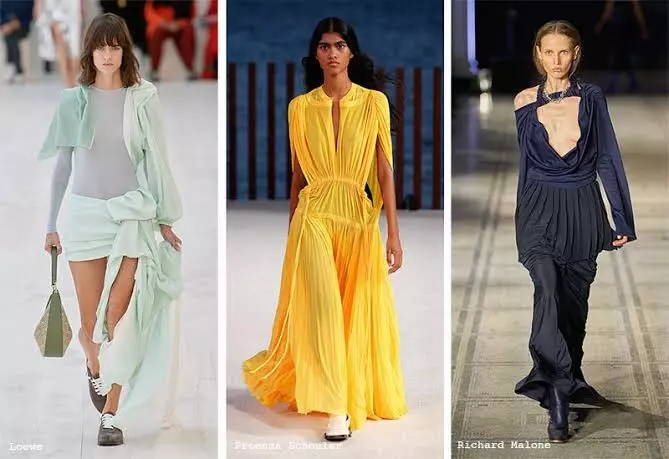 Via Google
A striking new draped fashion style has emerged as a result of the 2022 spring runway trends.
32) Totes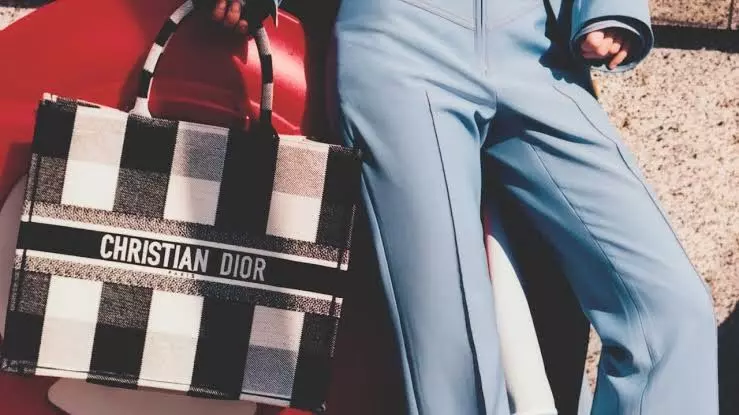 Via Google
Customers are turning to the tote after years of being dominated by the teeny-tiny handbags, some of which are so little they couldn't even fit a phone.
After the pandemic, tote bags have gained popularity among those who want a youthful style and especially those who are starting to travel again and who commute to and from work.
33) Cropped Jackets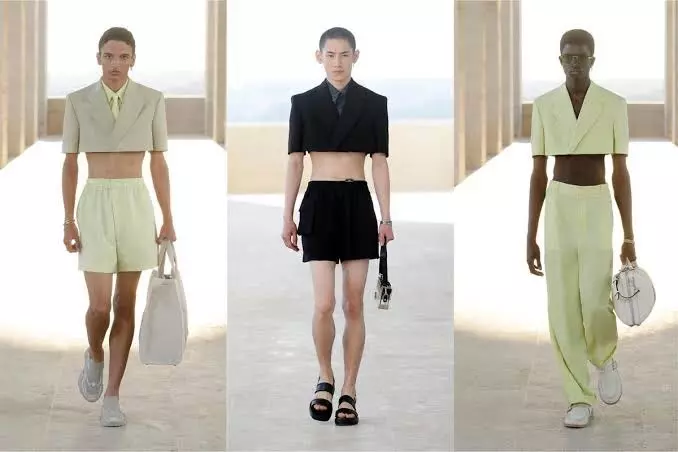 Via Google
On the catwalks of brands such as Jacquemus and Proenza Schouler, the cropped jacket has become a runway staple. The cropped wrap blazer shown here is the definition of cool minimalism.
34) Silhouettes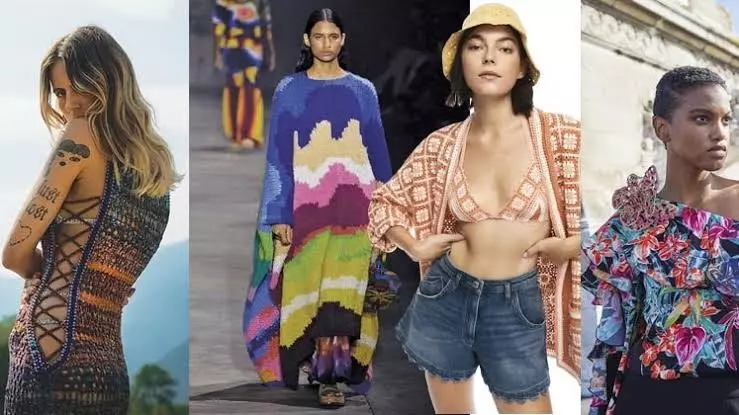 Via Google
Overall, 2022 is all about silhouettes and outfits being of different shape and size for all body types. This fashion appeals to maximalists and supports the concept "more is more." Since clothing is an artistic medium, the more attention it garners, the bigger the showpiece.
35) Monochrome Matrix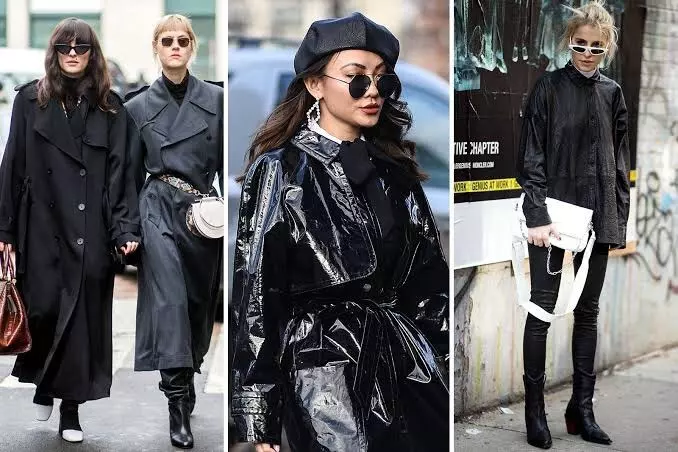 Via Google
When done in neutral tones, monochromatic fashion has recently gained popularity. And although khakis and all-out beige aren't going anywhere anytime soon, the runways recently demonstrated that black and white can be worn from head to toe just as effortlessly.